A new month begins today, and at the moment it looks as though it's going to be the most interesting one since August 2012. Here once again is the satellite image of the enormous cyclone that was spinning over the Beaufort/Chukchi Seas just a few days ago: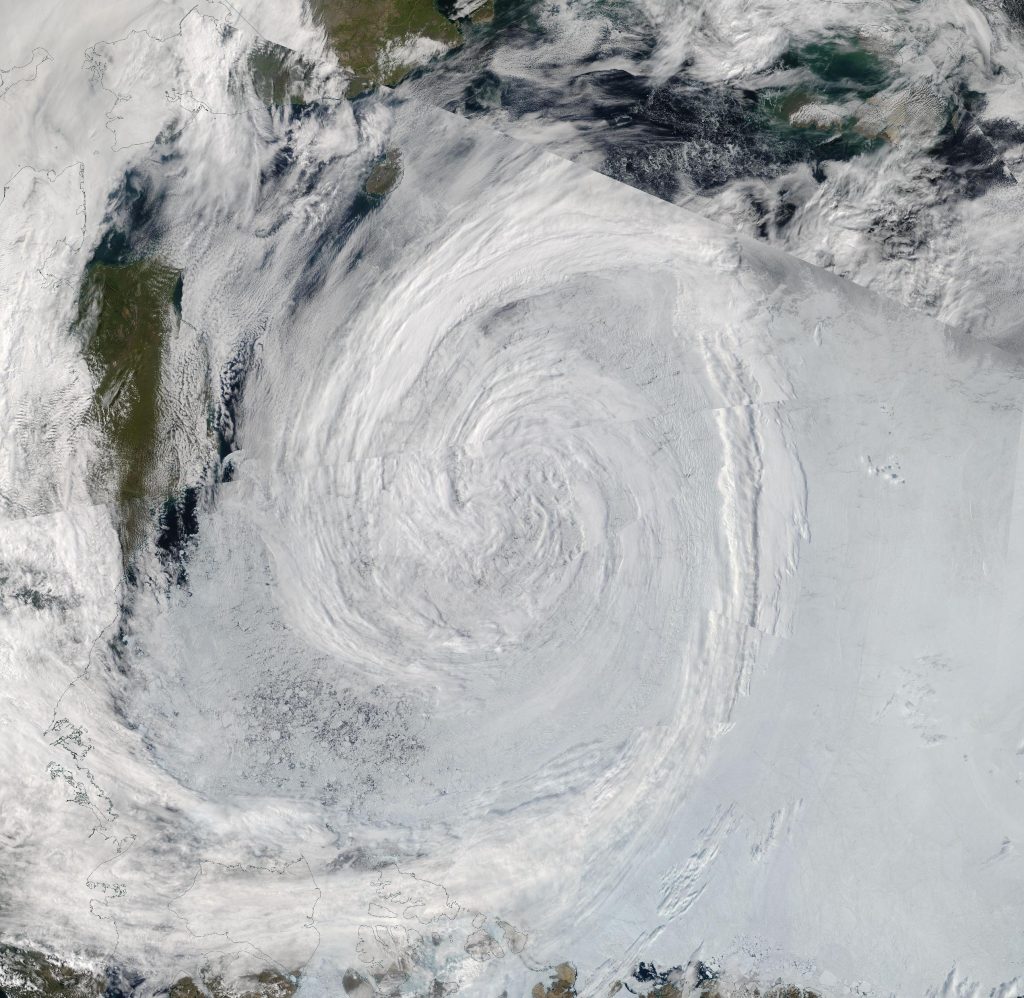 Here too is the effect of the cyclone on the trajectory of the JAXA Arctic sea ice extent graph: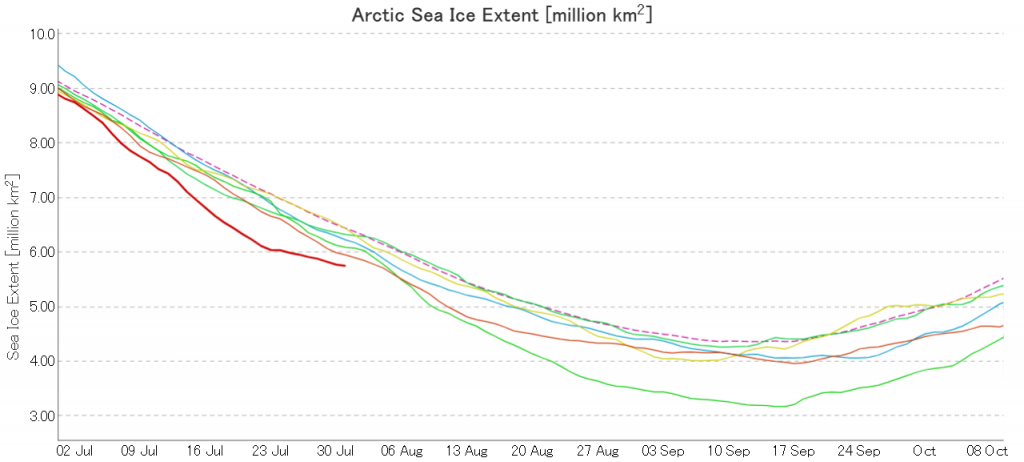 Here too is the current prognosis of the late Andrew Slater's "Slater Probabilistic Ice Extent" 50 day forecast: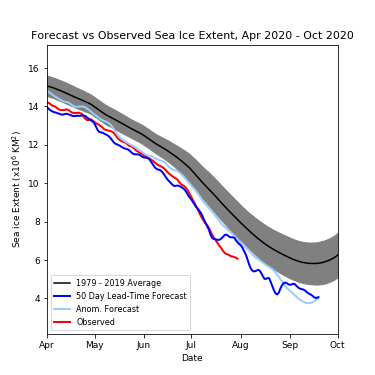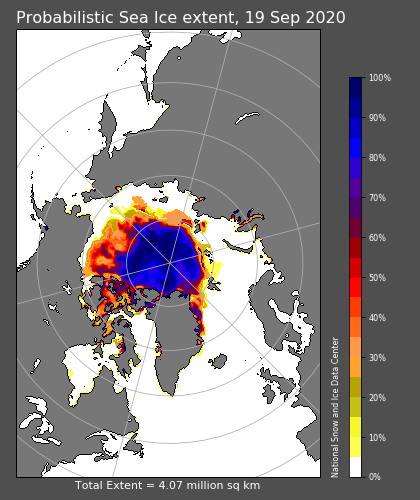 The cyclone has obviously resulted in a reduction in the rate of extent decline, but take a look at the high resolution AMSR2 "compaction" graph: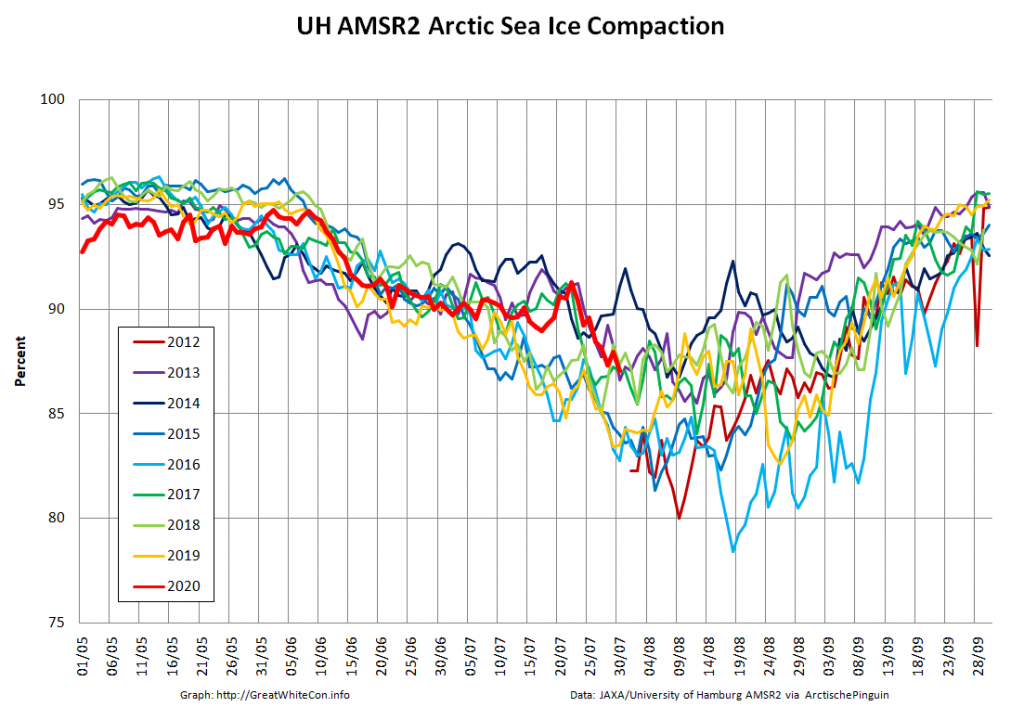 The gaps between the remaining sea ice floes have evidently increased, and hence the ice area is declining more rapidly than its extent.
Here's an animation, based on the University of Hamburg's AMSR2 concentration maps, which reveals the motion of the sea ice across the Beaufort and Chukchi Seas for the last two months:
Note in particular the side effects of the recent cyclone, visible at the end of the video.

Here too is a close up of the current state of the remaining ice in the Chukchi Sea, snapped by the Suomi NPP satellite through a gap in the clouds: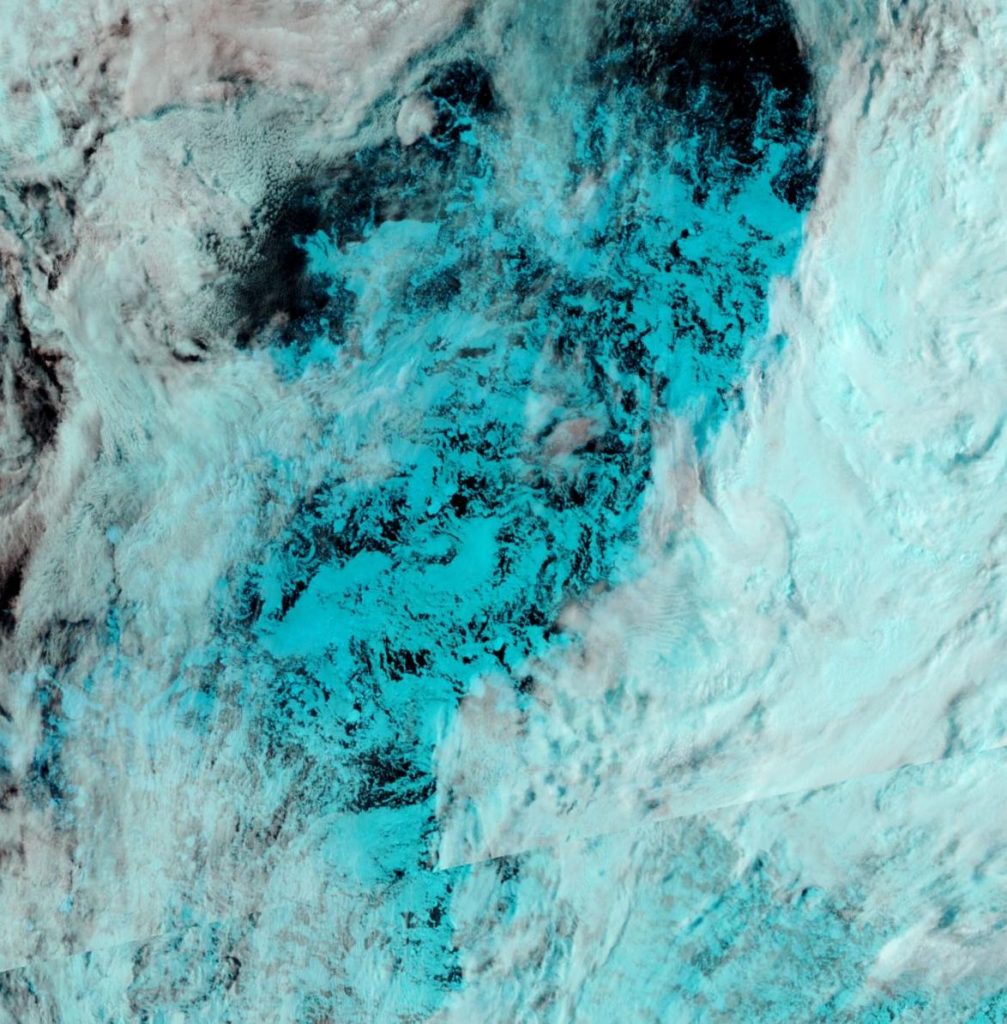 Plus the current open water north of Greenland. Perhaps once Polarstern has been flushed out into the open water of the Fram Strait at the end of the MOSAiC expedition she could take another look at this almost completely unexplored area of the Arctic Ocean?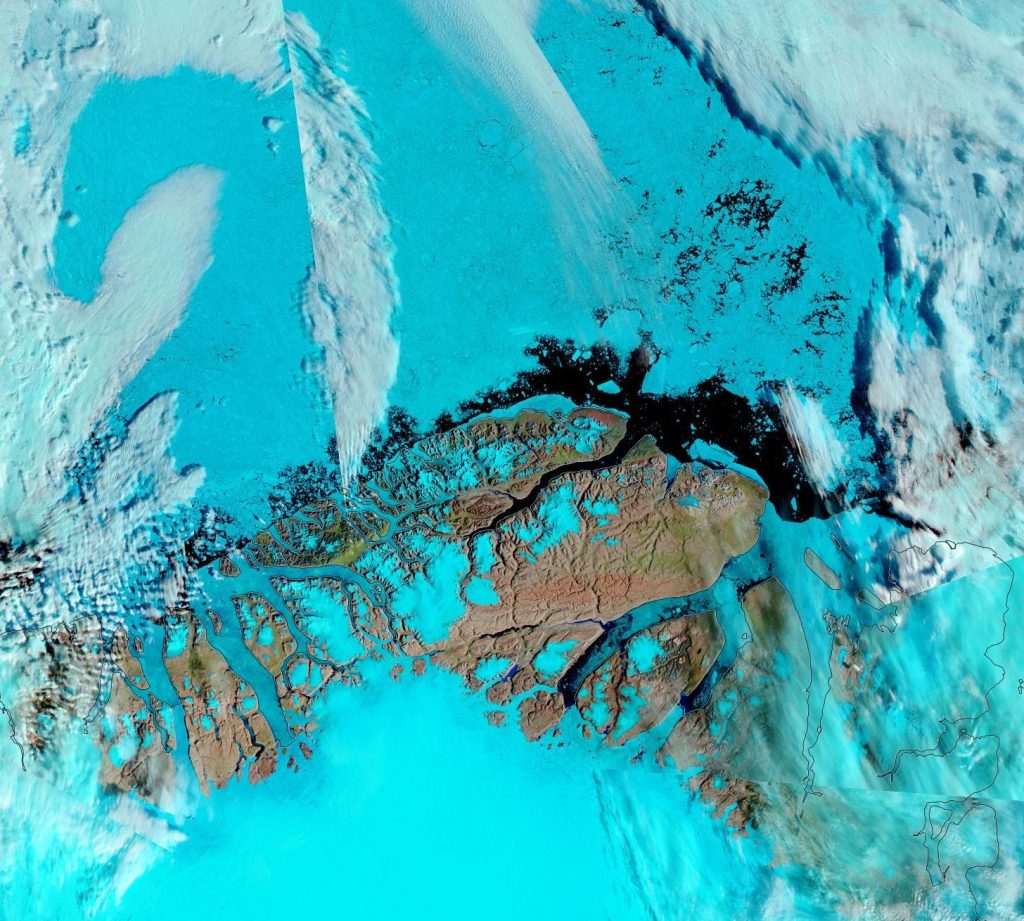 The latest gridded thickness data has been released by the PIOMAS team, and here are Wipneus's visualisations: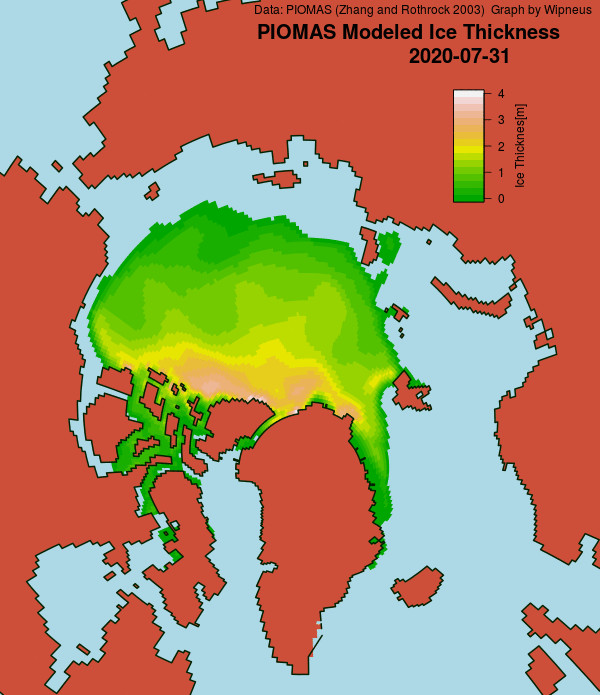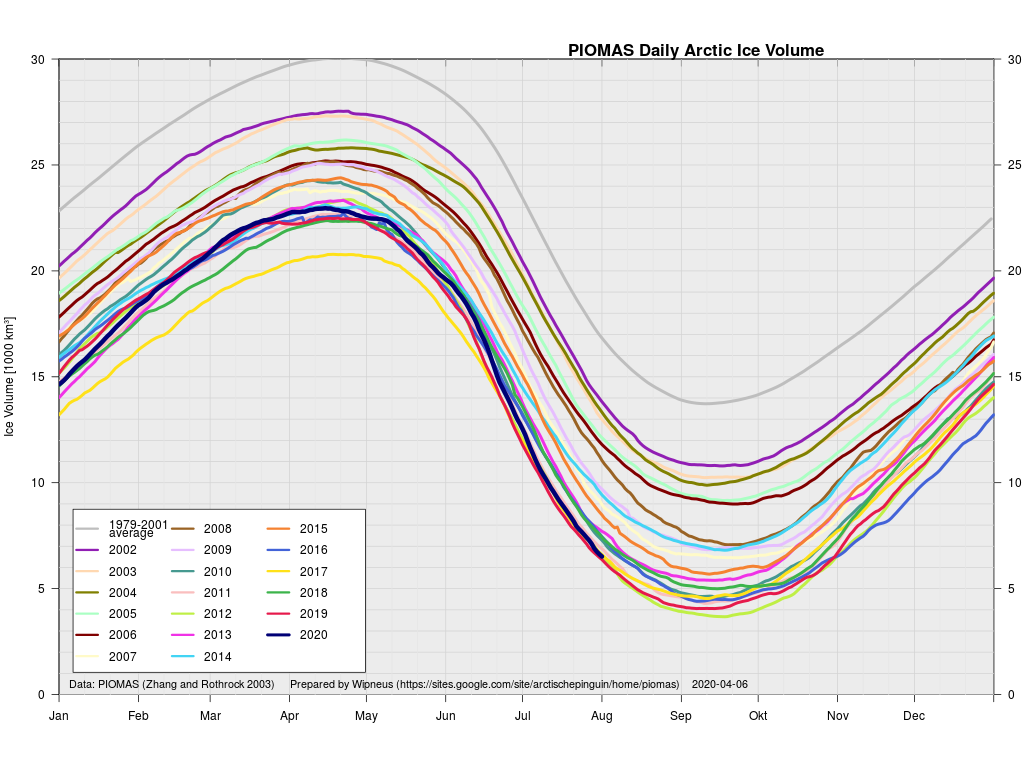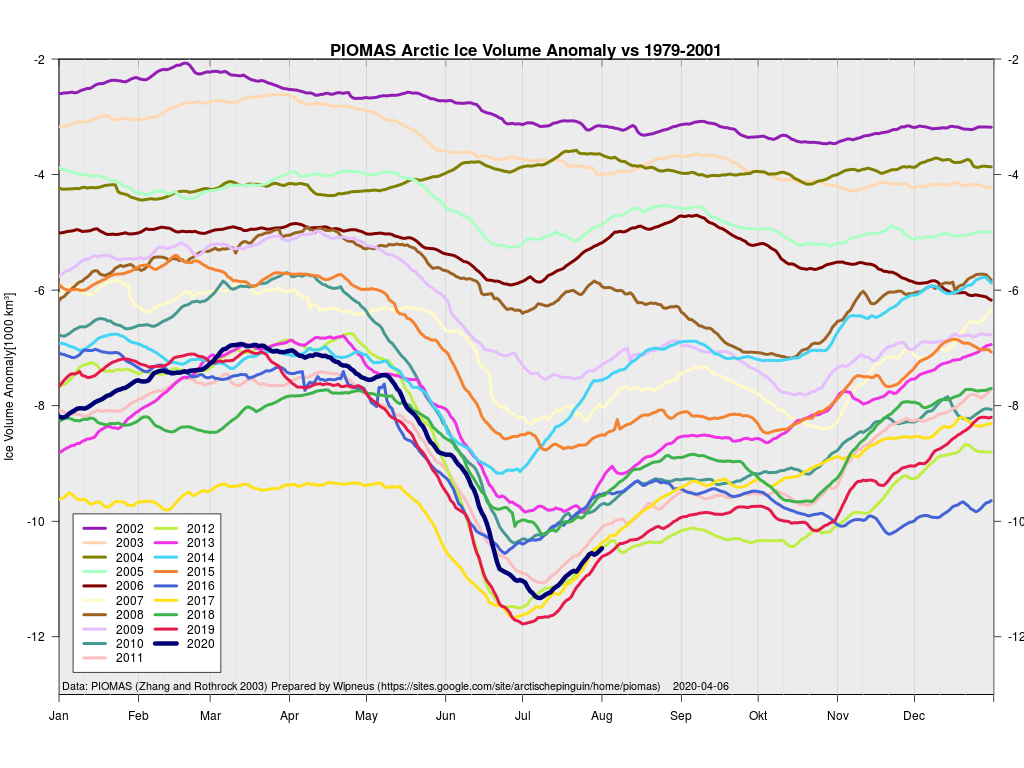 According to the Polar Science Center:
Average Arctic sea ice volume in July 2020 was 9,300 km3. This value is only 400 km3 above the record minimum value of 8,900 km3 set in 2019. This makes 2020 the fourth lowest on record for July with 2012, 2017,2019 falling just below 2020.
JAXA extent is still lowest for the date, but following the recent cyclone it looks as though it will not maintain that position for much longer: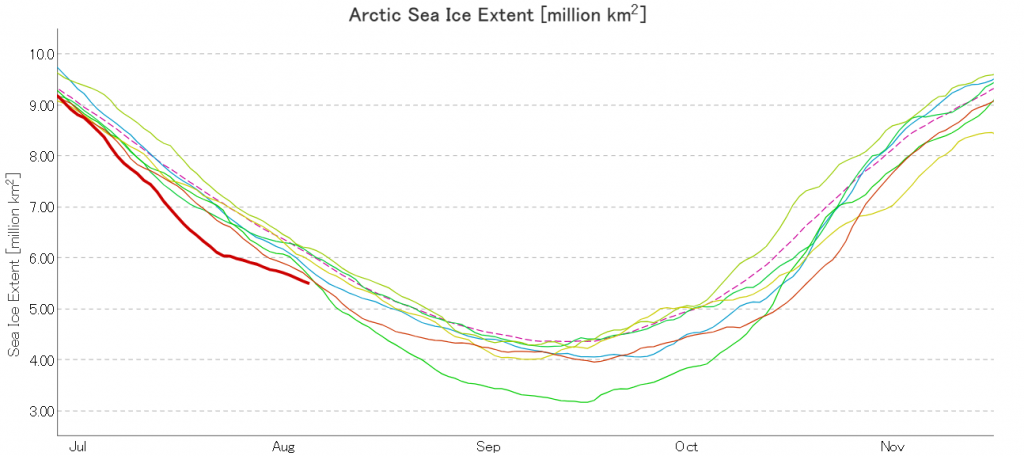 Now we're in the month of August it's possible to do a direct comparison with AMSR2 data for 2012. Here's sea ice area for the Central Arctic Basin: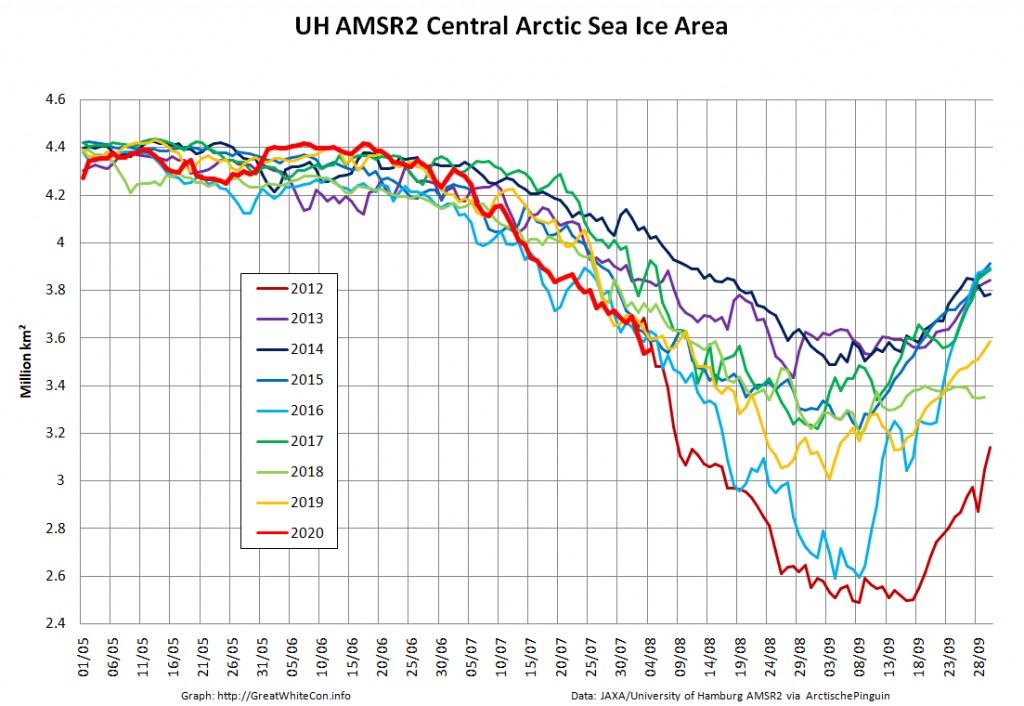 Watch this space very closely for the next few weeks!