If the 2021 maximum Arctic sea ice extent is more your thing then please see the previous article:

"The 2021 Maximum Arctic Sea Ice Extent"

Maximum volume is still several weeks away, but let's first of all take a look at the PIOMAS modelled volume numbers for February. They are not yet available via the University of Washington's Polar Science Center web site, but Wipneus has once again crunched the gridded thickness numbers which are already available. Here is what they reveal: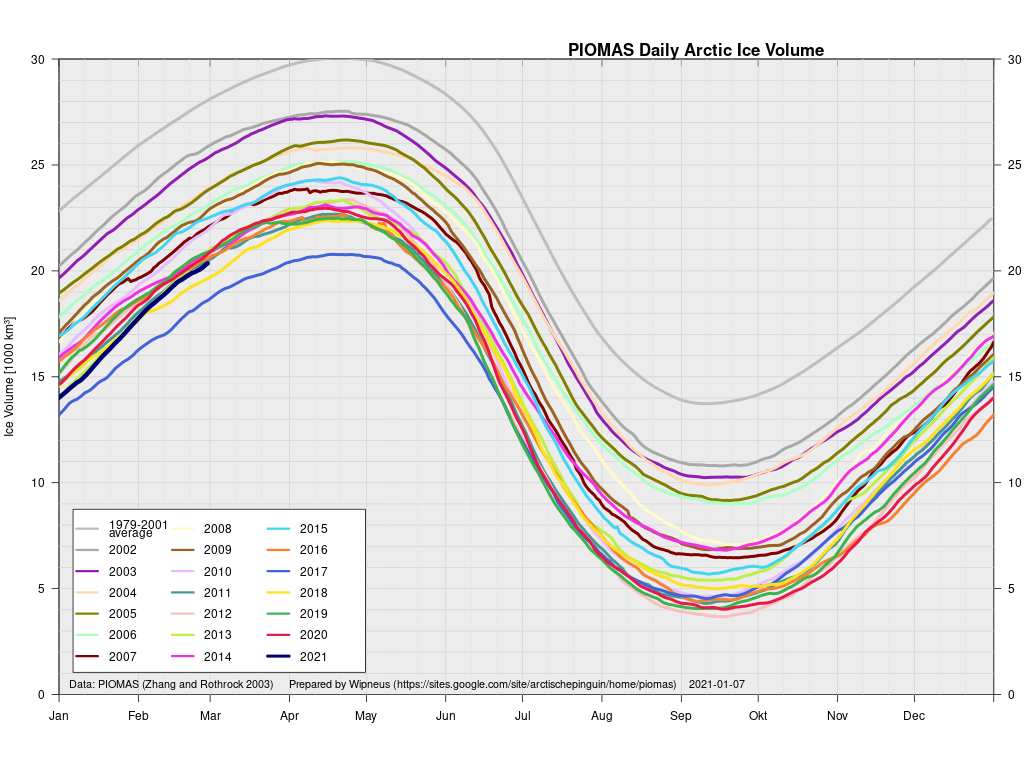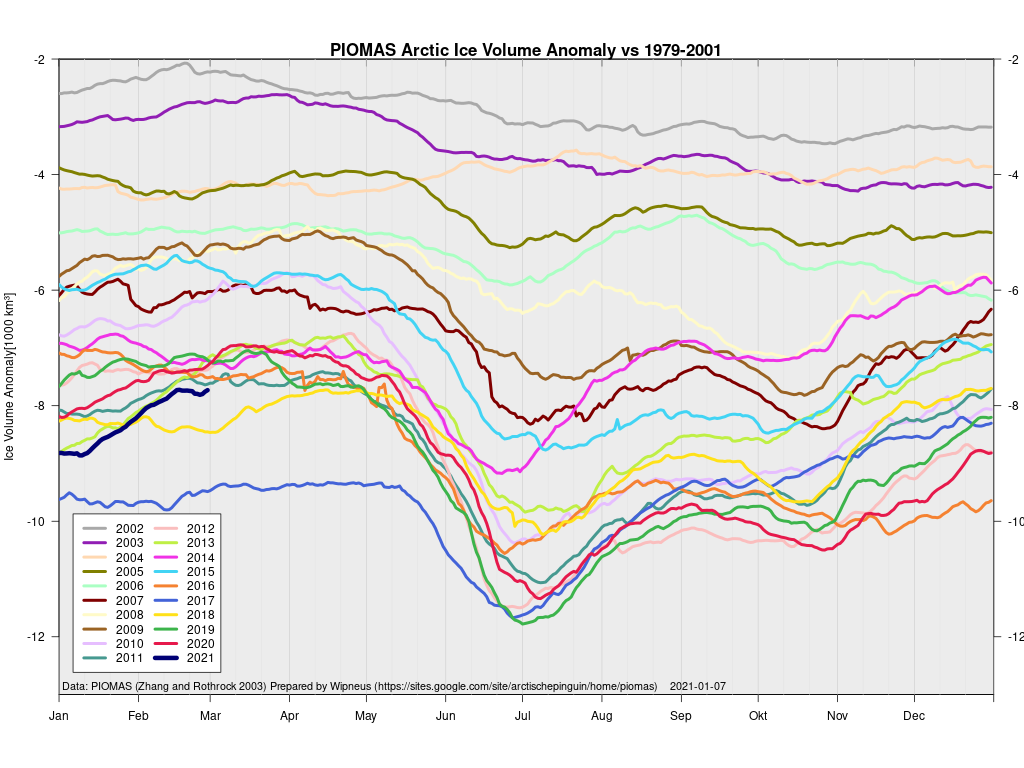 As you can see, it will be a big surprise if the 2021 volume maximum occurs in March rather than April, and 2021 is currently 3rd lowest for the date, behind 2017 and 2018. For completeness here too is the PIOMAS thickness map for the end of February: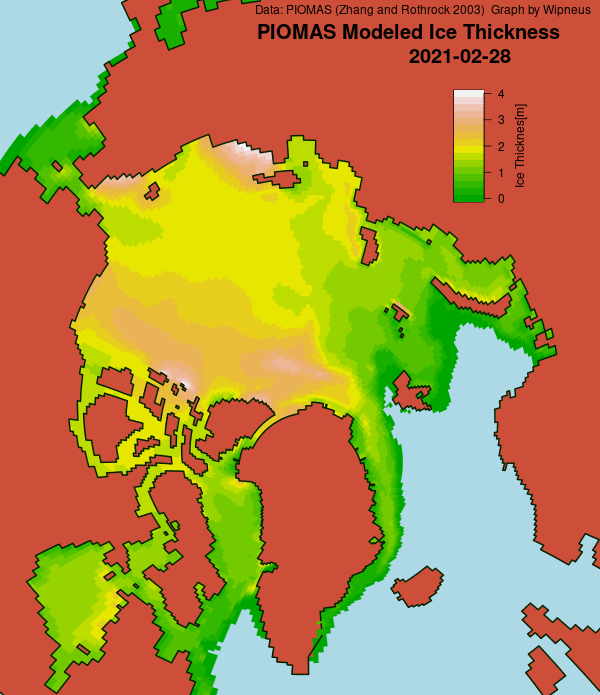 This does contain some surprises, such as an area of thick ice along the shore of the East Siberian Sea, but no such thing along the north coast of Greenland, the traditional bastion of "the thickest ice in the Arctic Ocean".

The "measured" Arctic sea ice volume calculated from CryoSat-2 and SMOS thickness data has also updated to February 28th: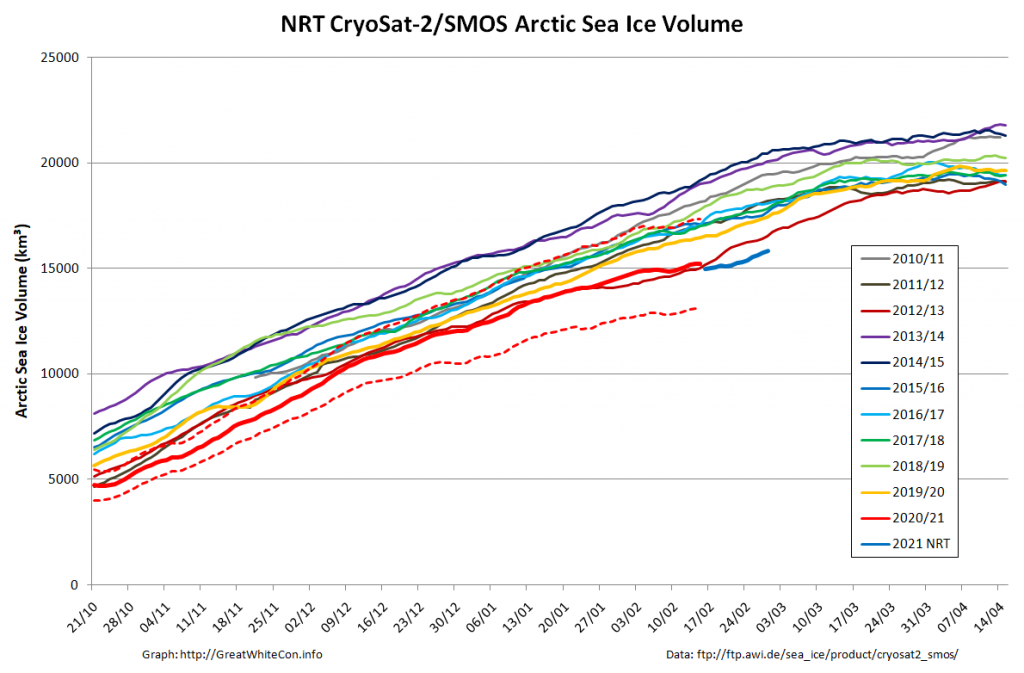 Note that the "near real time" figures graphed in blue will almost certainly be revised upwards when the "reanalysed" data is released in a couple of weeks. Equally certainly they will be "lowest for the date" in the 11 year record.

Here also is the CS2/SMOS thickness map for February 28th for comparison purposes: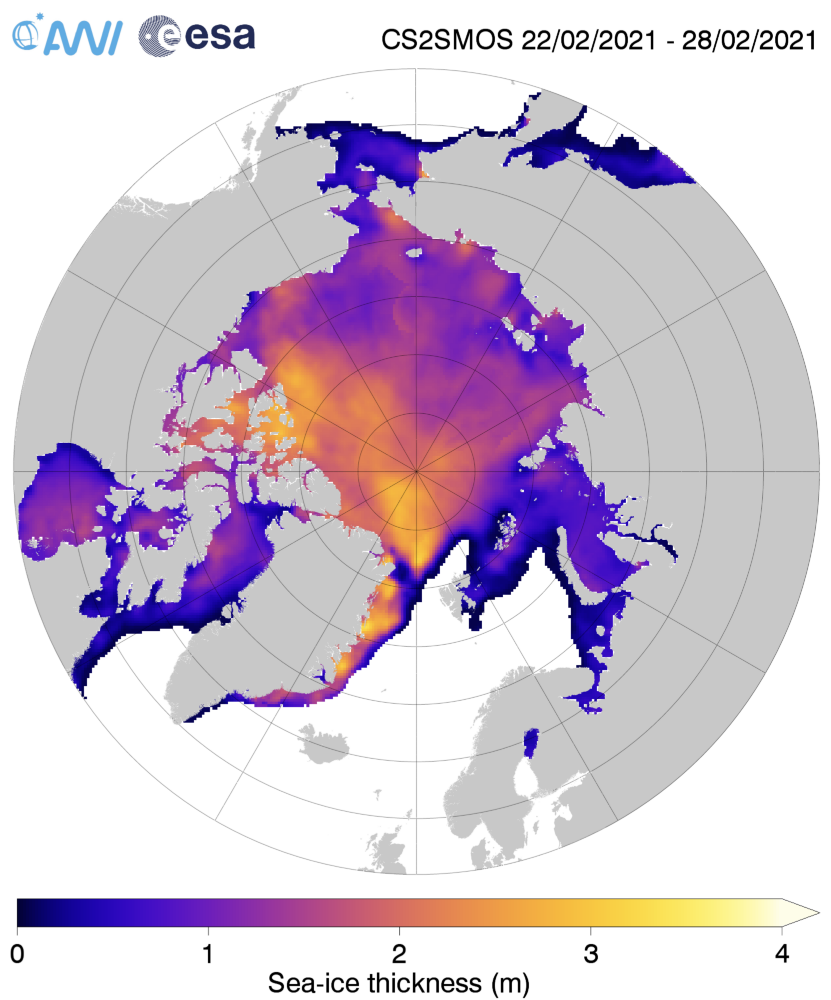 There has recently been some debate on the Arctic Sea Ice Forum about where the thickest ice in the Arctic is currently located. If you watch this ASCAT animation of the 2020/21 freezing season thus far carefully you can see there is still a large area of multi-year ice around the North Pole, in particular reaching towards Svalbard:
An equivalent area of thicker ice in that area seems to be strangely lacking in this GOFS thickness map: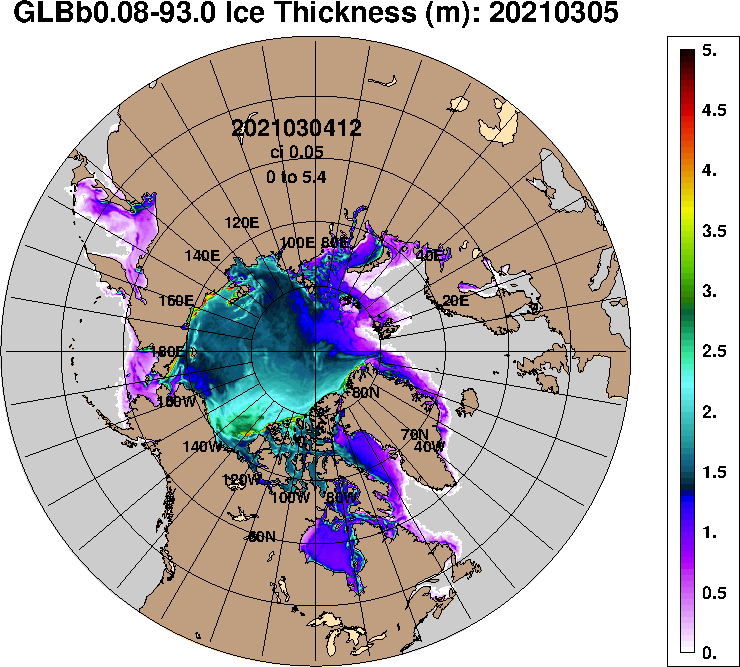 By way of comparison, here's ASCAT's view of the 2019/20 freezing season:
For some further historical context and another ASCAT animation see also:

"Where's the Thickest Arctic Sea Ice Gone?"
Watch this space!