This comes to you a couple of days early, but the clocks have just changed to British Summer Time in the once United Kingdom and there is news to impart.
JAXA Arctic sea ice extent has fallen to the lowest level for the date in their satellite era records going back to 1979. This graph shows every year since 2000: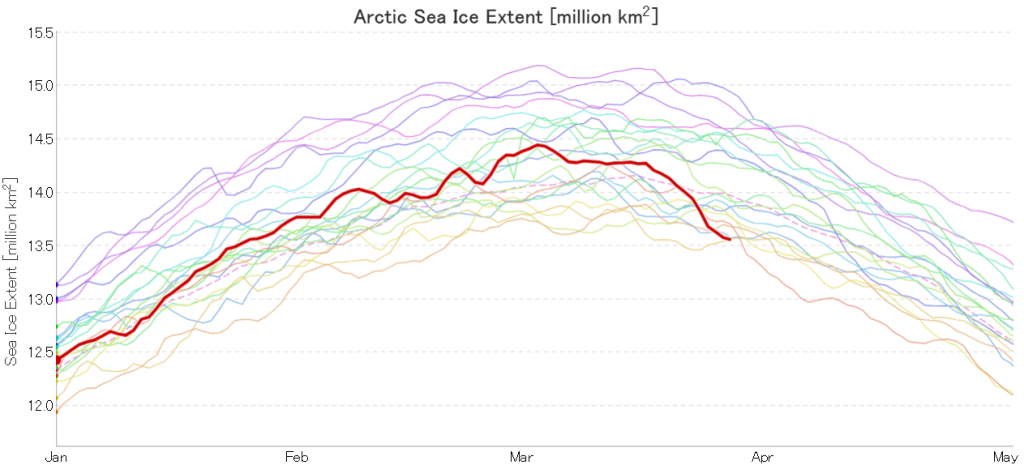 The high resolution AMSR2 regional graphs make clear that the precipitous drop on the Pacific periphery has continued: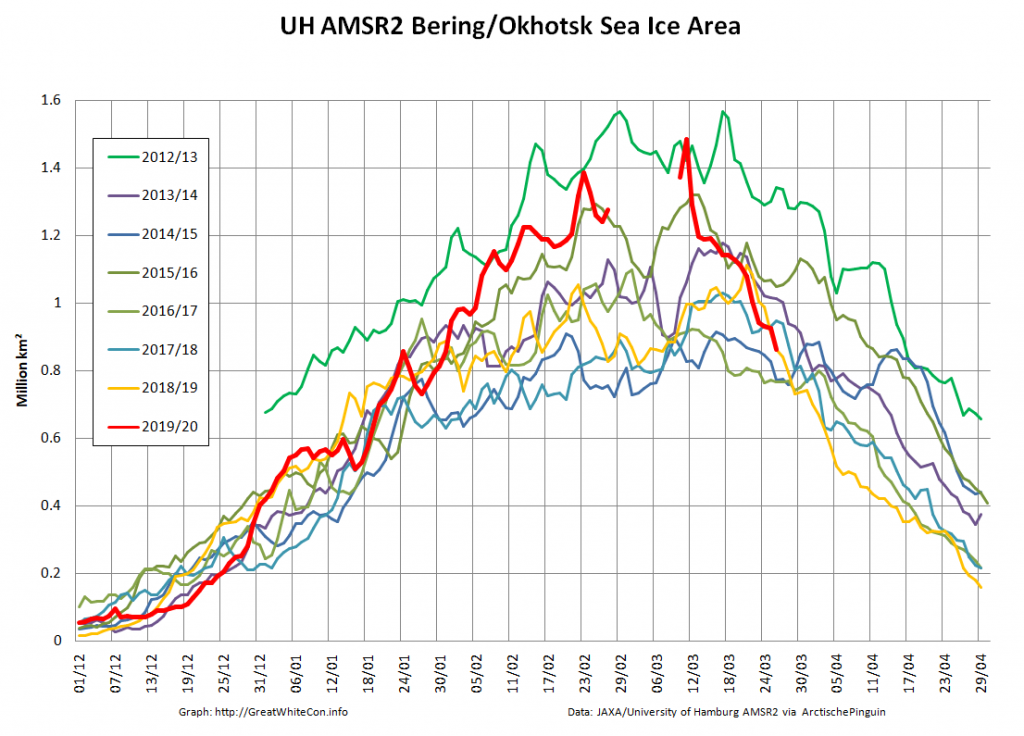 The current combined SMOS/SMAP Arctic sea ice "thinness" map makes clear that there is plenty more thin ice ready for melting in the Sea of Okhotsk and Baffin Bay: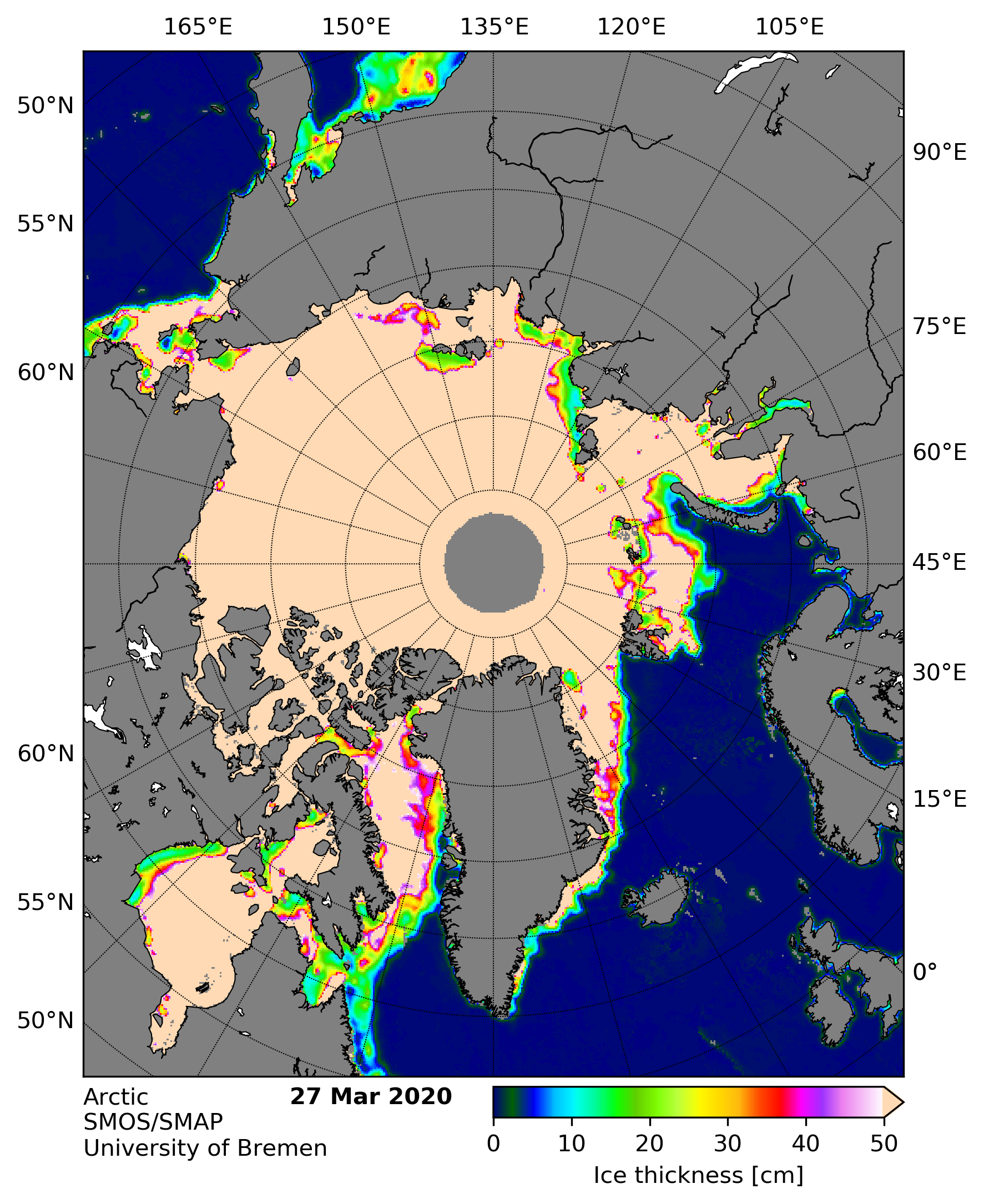 There is also a large area of thin ice in the Laptev Sea, which will be interesting to watch once the 2020 melting season gets underway in earnest.