Cold Regions Research and Engineering Laboratory Ice Mass Balance Buoys
Perovich, D., J. Richter-Menge, B. Elder, T. Arbetter, K. Claffey, and C. Polashenski, Observing and understanding climate change: Monitoring the mass balance, motion, and thickness of Arctic sea ice, http://imb-crrel-dartmouth.org, 2022.
Temperature profiles for all active ice mass balance buoys. See the ice mass balance buoy introduction for an explanation of the graphs.
Dartmouth 2022 #11 Seasonal Ice Mass Balance Buoy (Beaufort Sea)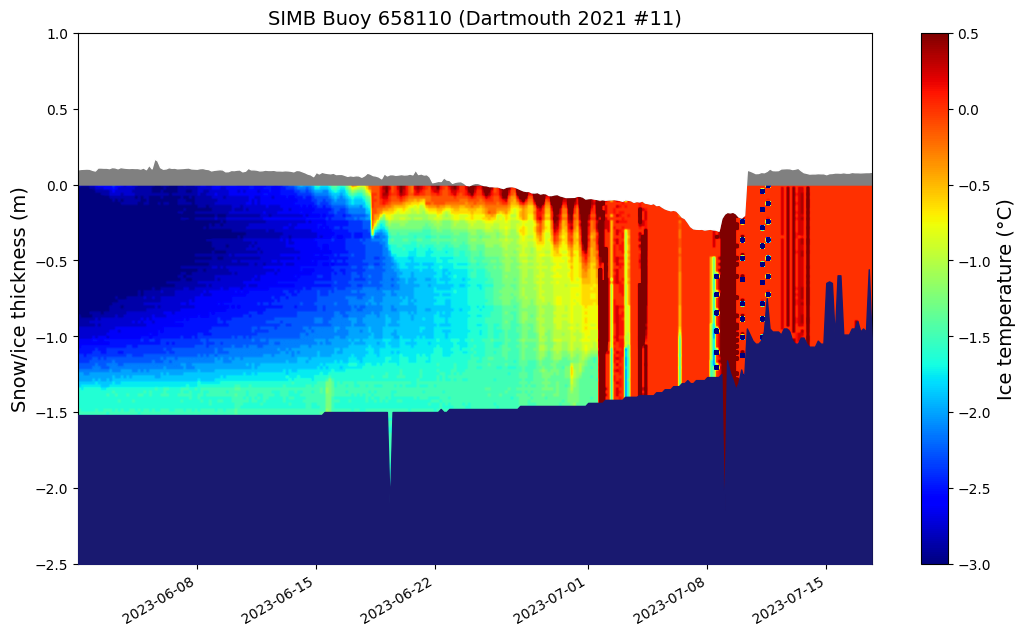 Dartmouth 2022 #9 Seasonal Ice Mass Balance Buoy (Beaufort Sea)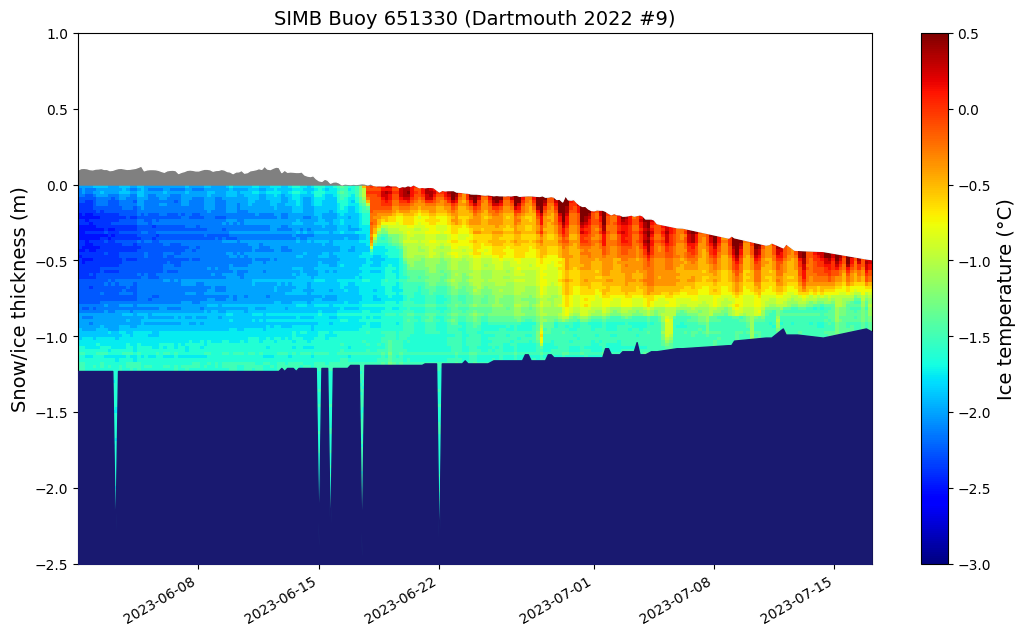 Dartmouth 2022 #8 Seasonal Ice Mass Balance Buoy (Beaufort Sea)
Dartmouth 2022 #6 Seasonal Ice Mass Balance Buoy (Beaufort Sea)