We have gathered together a wide variety of images,  videos, graphs and maps that are not easily available elsewhere. There's also a section devoted to following the various buoys dotted across the Arctic ocean gathering scientific data. Together they help to "put the Arctic sea ice record straight".
There are lots of satellite images so that you can see what has been happening in the Arctic with your own eyes. We recommend starting with this one: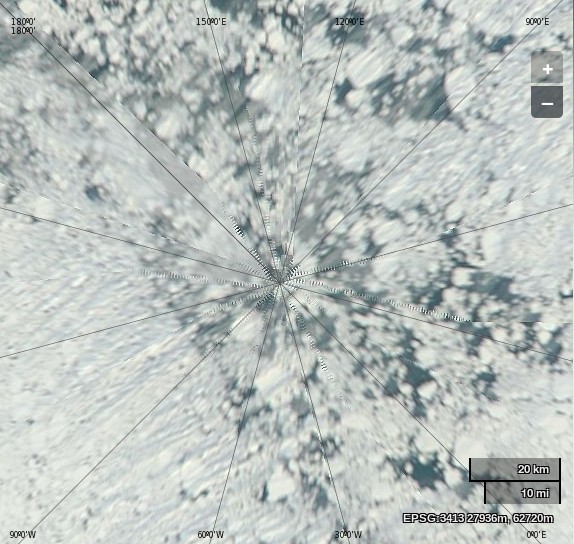 If anyone can find a satellite image of the North Pole from any year before 2013 in which the sea ice is similarly fragmented please let us know straight away!