Cold Regions Research and Engineering Laboratory Ice Mass Balance Buoys
Perovich, D., J. Richter-Menge, B. Elder, T. Arbetter, K. Claffey, and C. Polashenski, Observing and understanding climate change: Monitoring the mass balance, motion, and thickness of Arctic sea ice, http://IMB.crrel.usace.army.mil, 2014.
Google Maps/Earth format data and temperature profiles for all active ice mass balance buoys. See the ice mass balance buoy introduction for an explanation of the graphs. Click the pushpins on the Google maps for additional information:
View IMB 2014F in a full screen map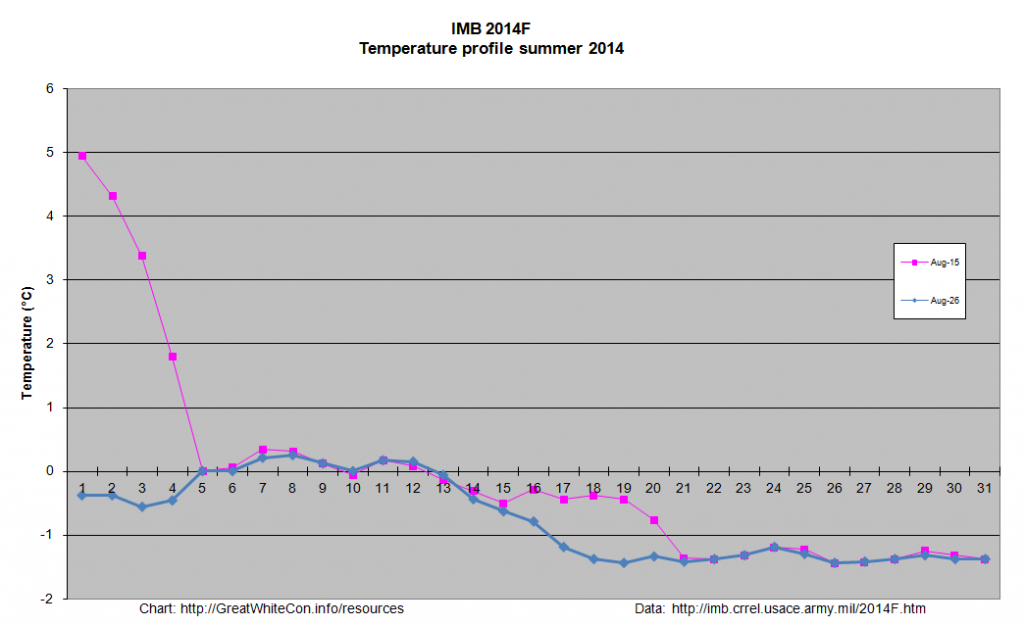 View IMB 2014E in a full screen map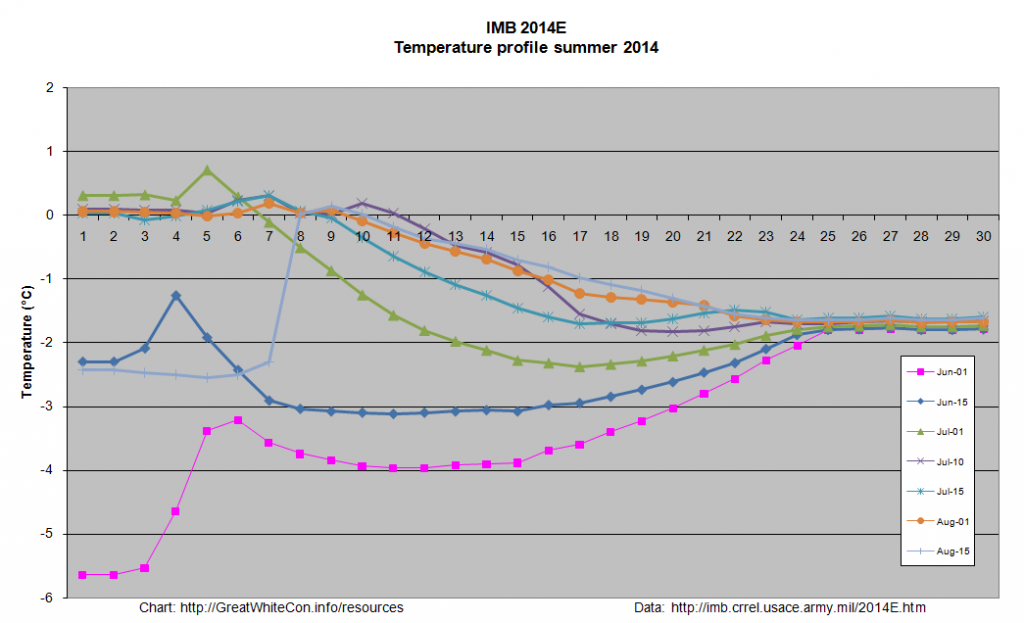 View IMB 2014D in a full screen map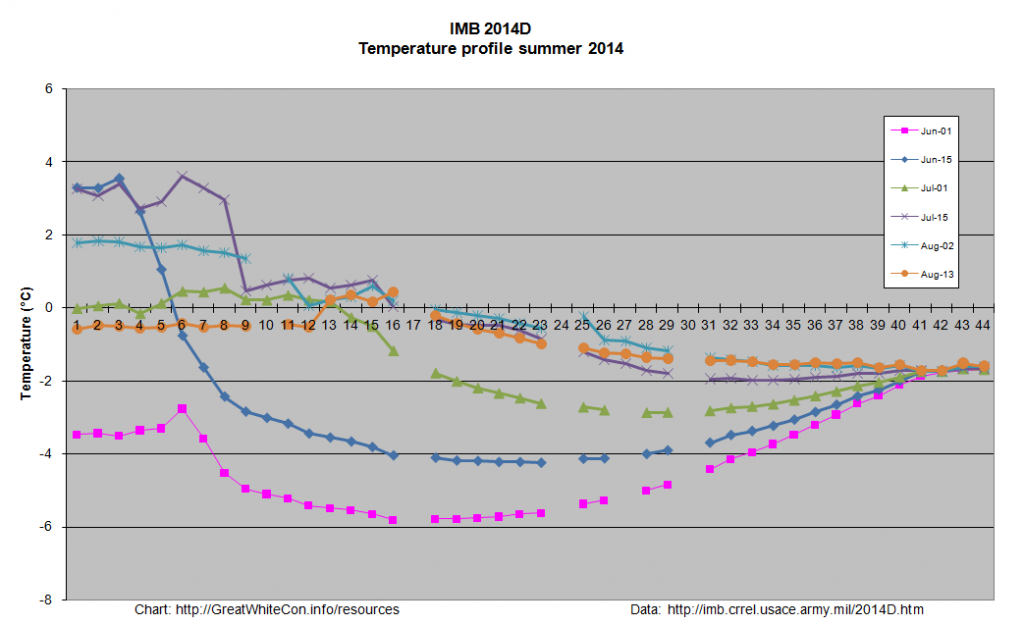 View IMB 2014C in a full screen map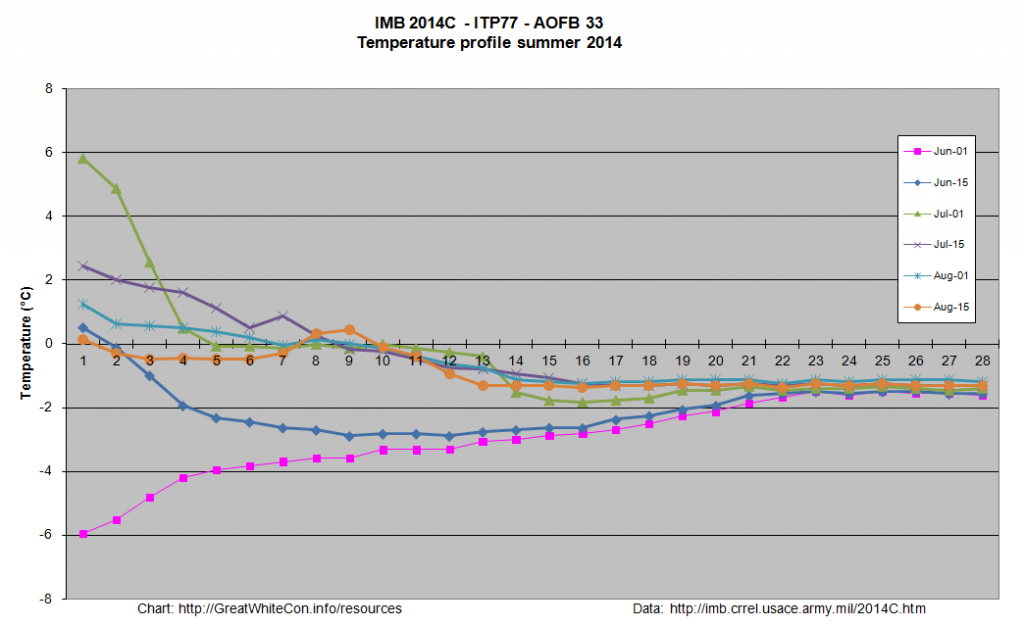 View IMB 2014B in a full screen map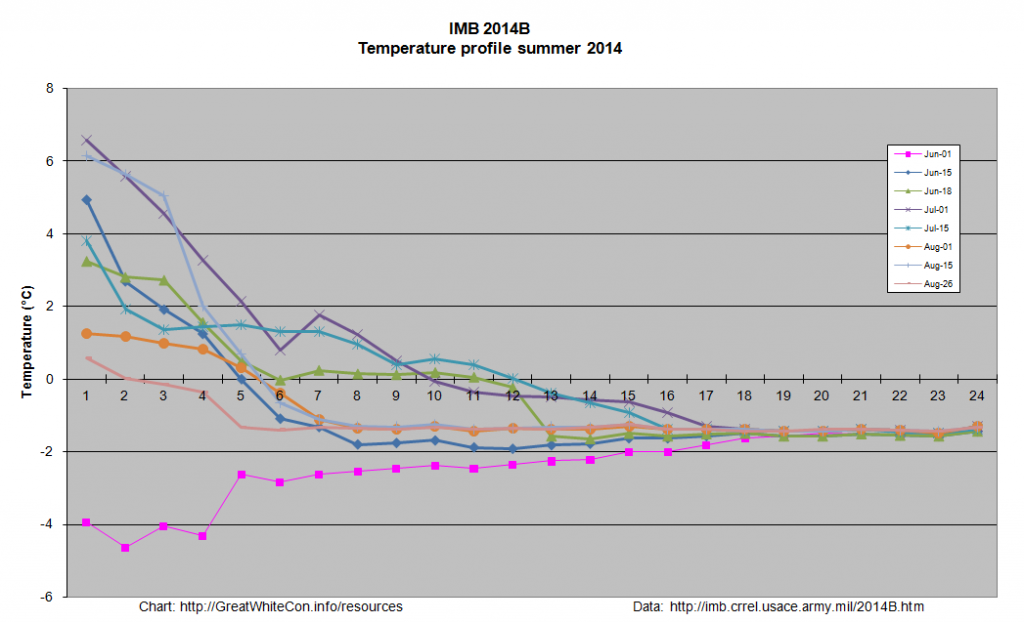 [Buoy floating in water in drill hole from July 29th 2014]
View IMB 2013F in a full screen map. See also co-located O-Buoy #10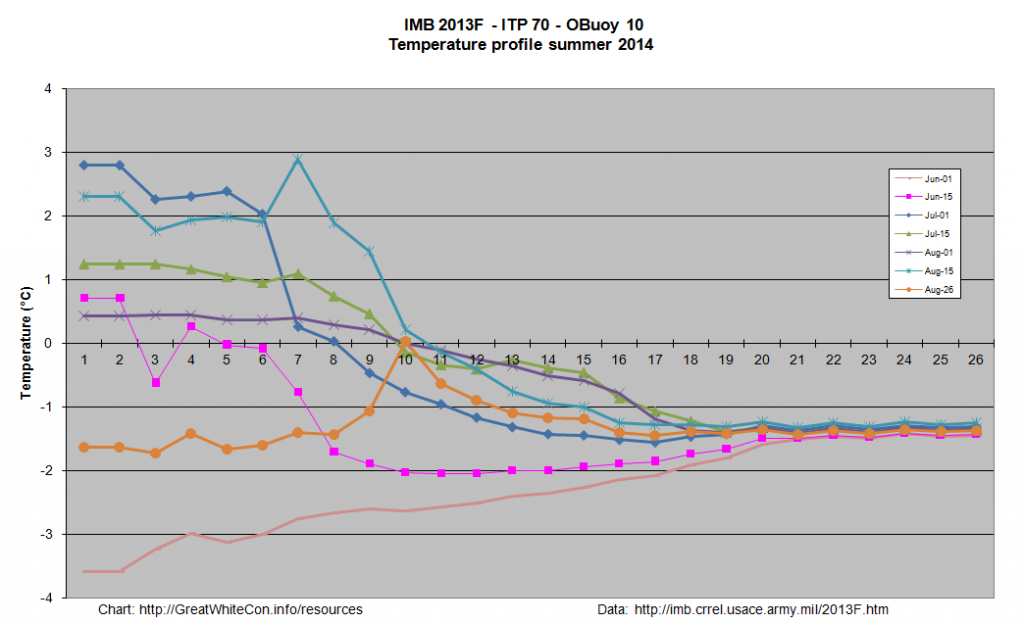 View IMB 2012G in a full screen map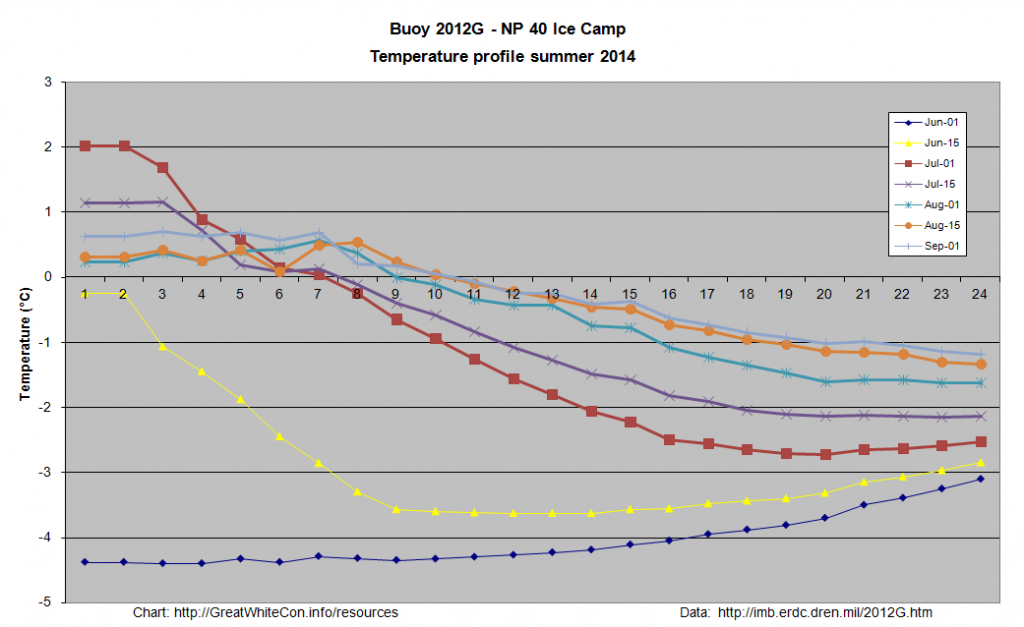 [Note that thermistors 25-45 failed on November 19th 2013]
Office of Naval Research Marginal Ice Zone Program Automatic Weather Stations, Ice Mass Balance Buoys and Ice-tethered Profilers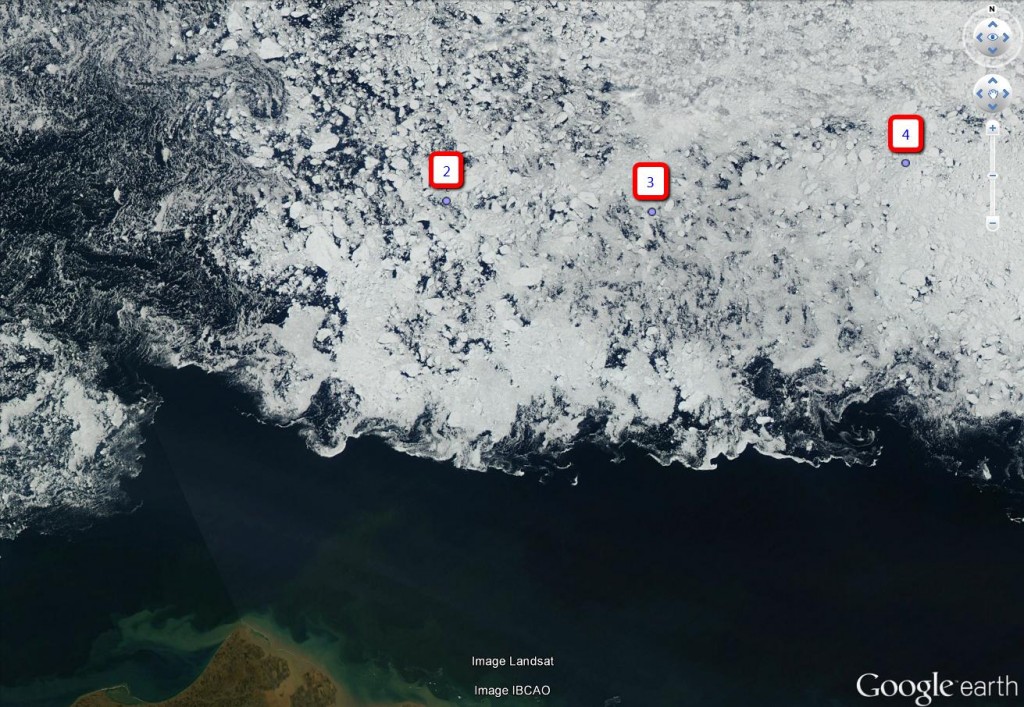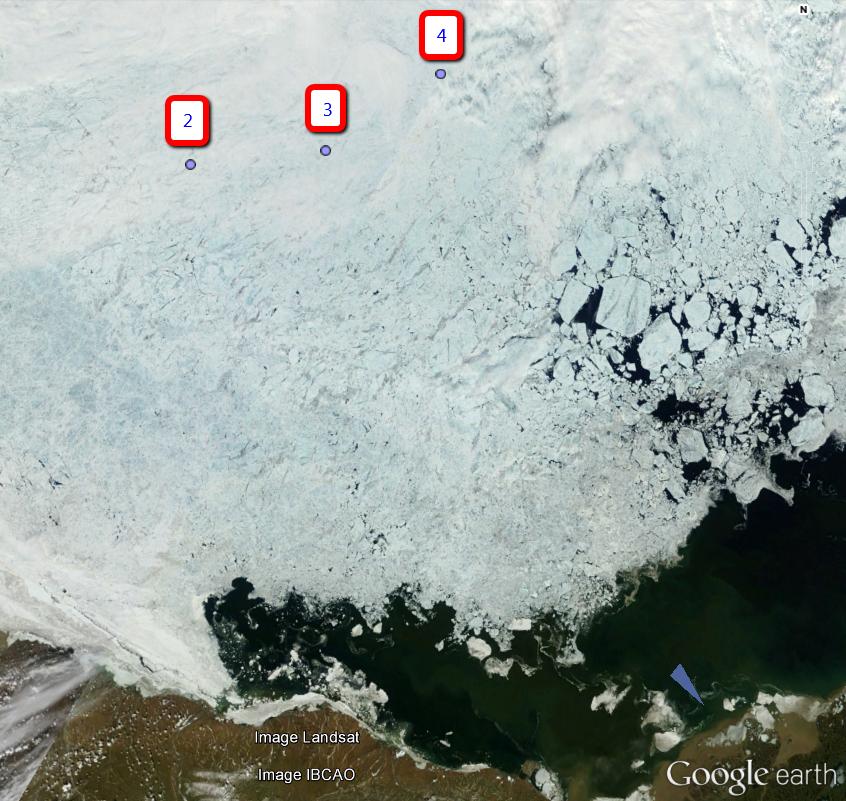 Beaufort Sea MIZ graphs courtesy of the University of Washington Applied Physics Laboratory.
SIZONet mass balance buoy located on fast ice at Barrow, Alaska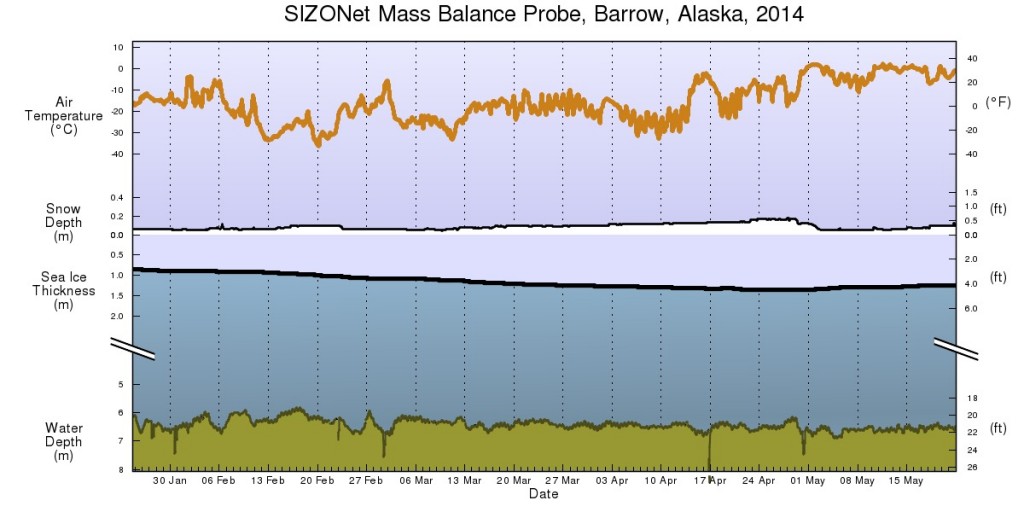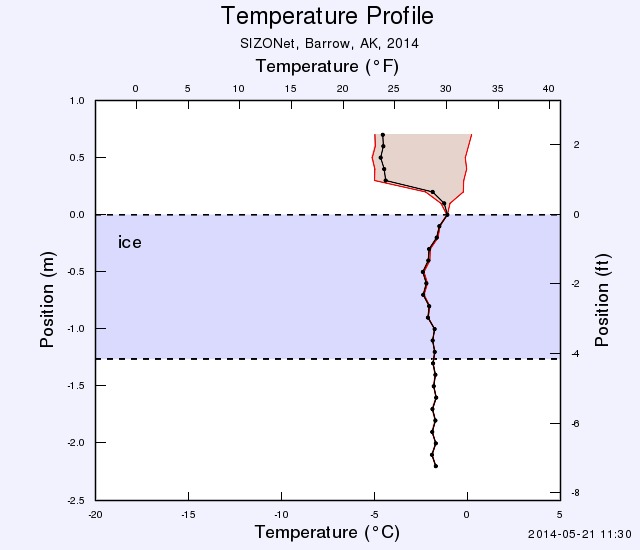 See also our Arctic sea ice graphs overview page, our Arctic sea ice images page and our Arctic sea ice videos page.
Constructive technical criticism is welcome on the introductory blog post. For discussions about interpreting the information please comment on the "About Our Arctic Sea Ice Resources" page.