Google Maps/Earth format data for all ice mass balance buoys active during the winter of 2011/12. See the ice mass balance buoy introduction for an explanation of the graphs. Click the pushpins on the Google maps for additional information:
View IMB 2011M in a full screen map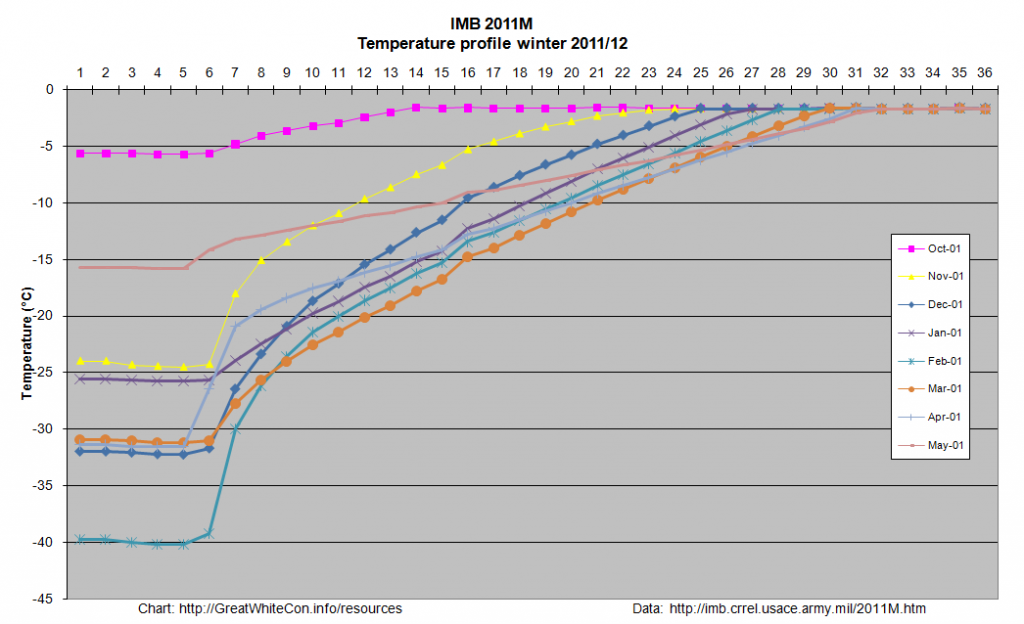 View IMB 2011J in a full screen map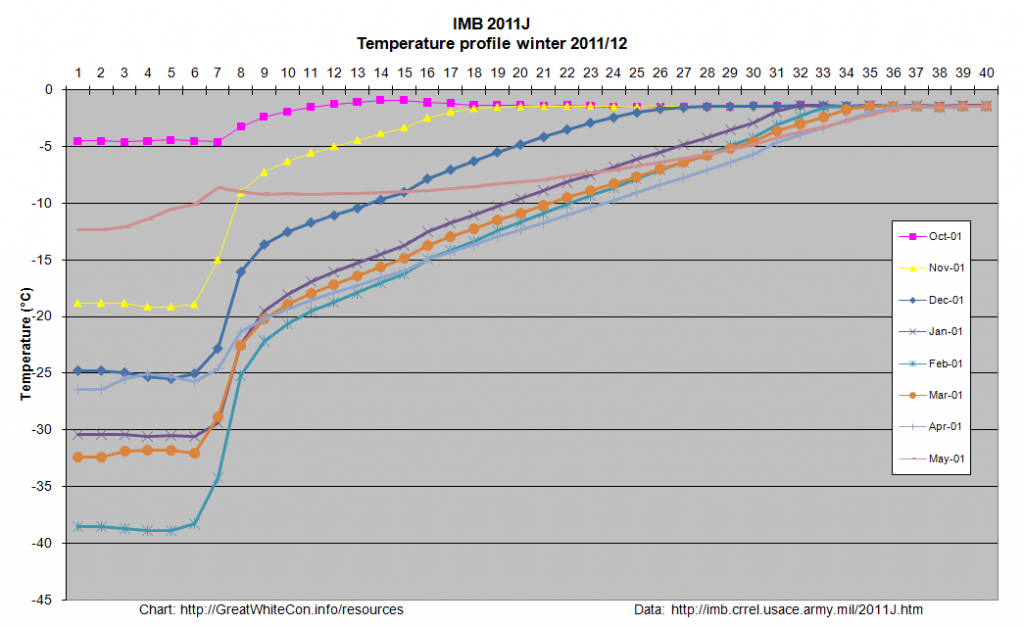 See also our Arctic sea ice graphs overview page, our Arctic sea ice images page and our Arctic sea ice videos page.
Constructive technical criticism is welcome on the introductory blog post. For discussions about interpreting the information please comment on the "About Our Arctic Sea Ice Resources" page.