Christmas is coming. Santa's secret summer swimming pool has frozen over. The time has come for a new monthly Arctic update.

The JAXA/ADS/ViSHOP web site is undergoing maintenance for a week, so let's start the festive season with a look at high resolution AMSR2 area and extent: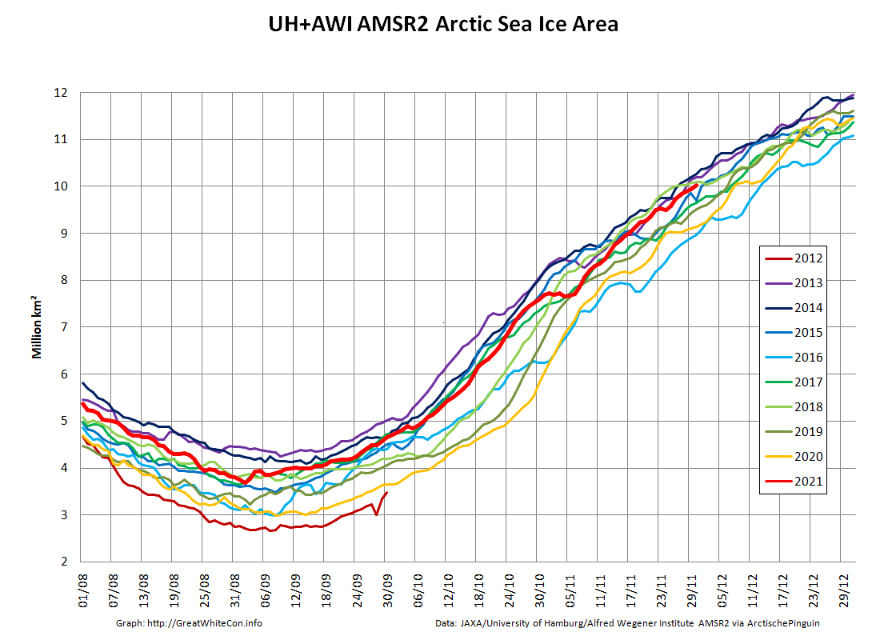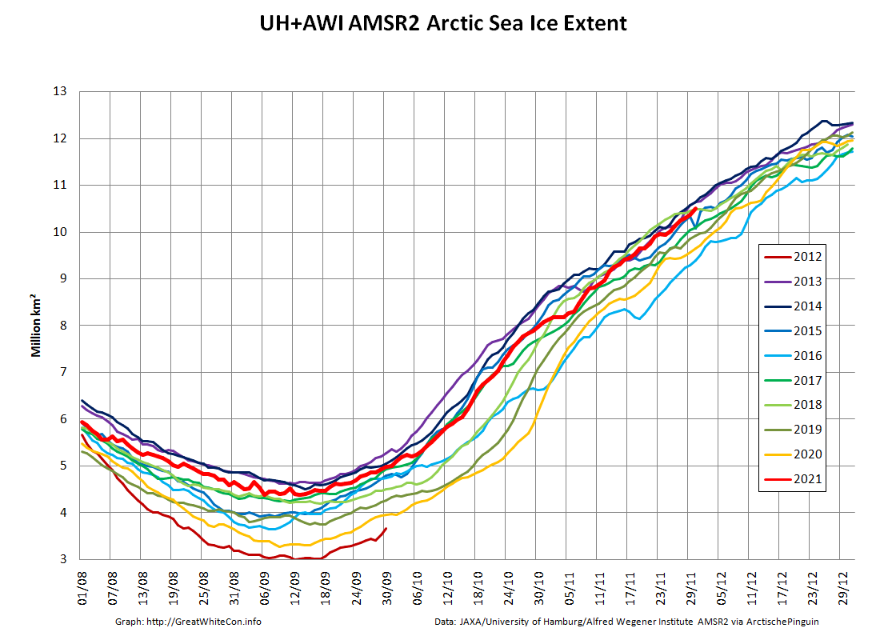 After a brief hiatus in early November both metrics are once again tracking within, but near the upper bound of the last 10 years.
Next let's take a look at the latest AWI CryoSat-2/SMOS thickness map: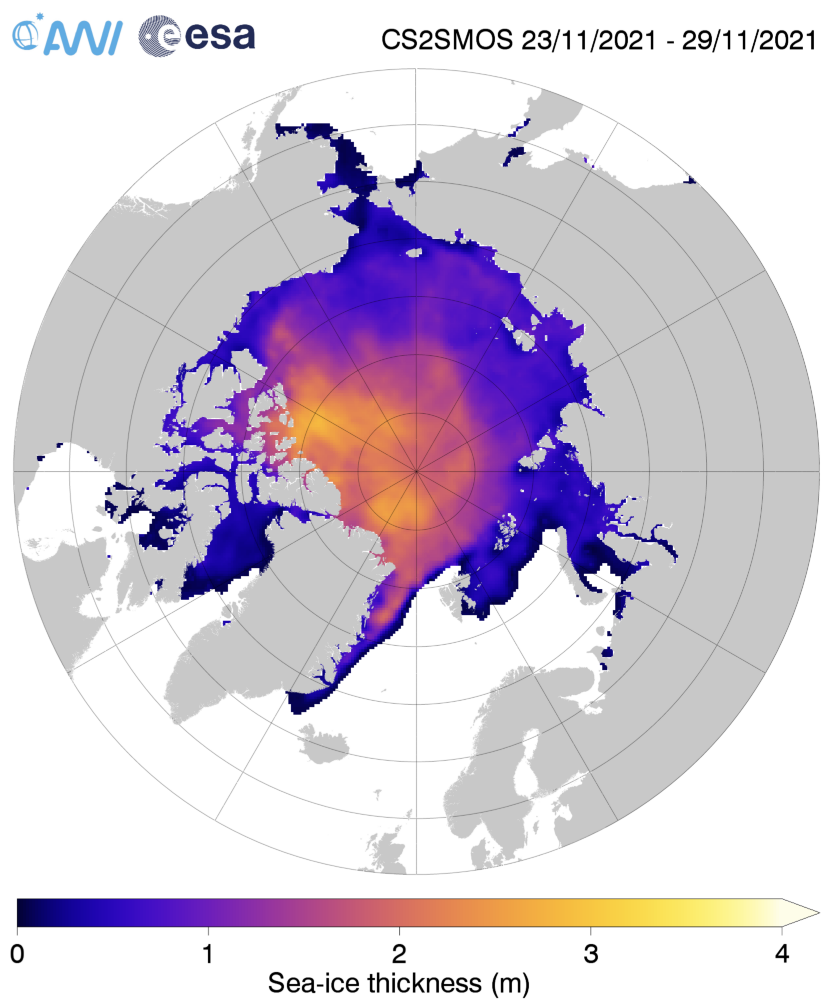 together with the anomaly map from the Finnish Meteorological Institute: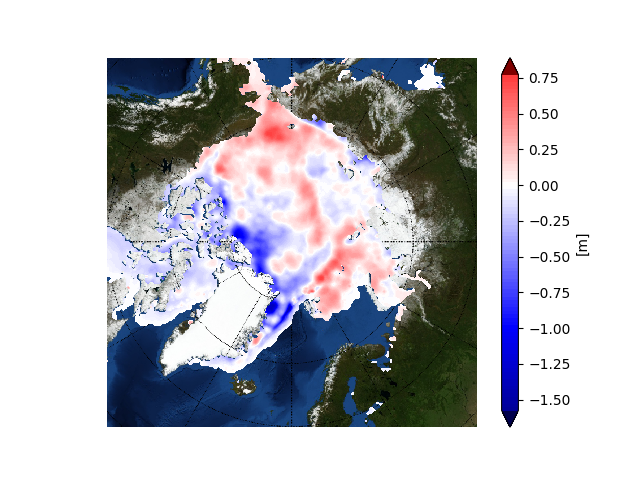 Still thinner than usual in the so called "last ice area" north of Greenland and Ellesmere Island, and thicker than usual on the Siberian side of the Arctic, particularly in the Chukchi Sea.
Finally, for the moment at least, here's the latest CryoSat-2/SMOS volume graph: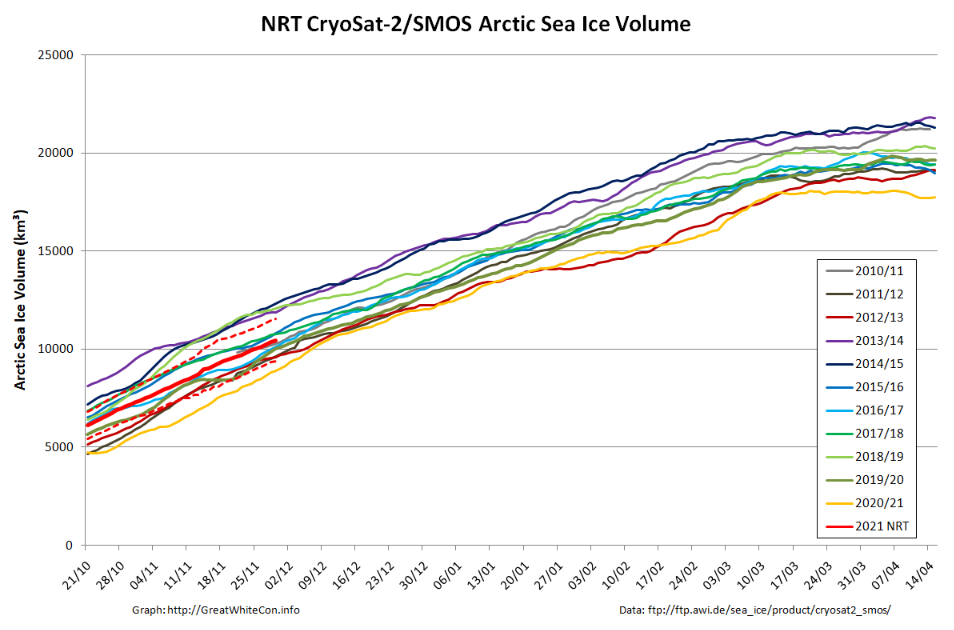 Unlike the previous metrics, this particular one is close to the middle of the pack.
Watch this space!