Our regular reader(s) will no doubt recall the good old days when several times each month an opportunity would present itself to debunk some "skeptical" nonsense from one or more of the usual suspects?
That all changed when Donald Trump was elected President of the United States. He was of course much more amenable to lobbying from fossil fuel interests than Barack Obama, and everything went (comparatively!) quiet.
Now that The Don has sailed off into the proverbial sunset and Joe Biden is top dog all that has changed. A return to the (not so) good old days comes as no surprise, and the porky pies have started coming off the denialospheric production line once again.
There have already been a few contrarian ripples on the surface of the climate science seas, which we may well come to in due course. However a set of substantial waves are now visible on the horizon. The proximate cause is the forthcoming summit of the G7 nations, which as luck would have it is taking place just down the road from the Great White Con winter holiday residence in North Cornwall. According to the G7 UK web site:
In June, Prime Minister Boris Johnson will welcome fellow G7 leaders to one of the most beautiful parts of the UK: Carbis Bay in Cornwall.

Other parts of the region will also play a key role in the Summit, including neighbouring St Ives, Falmouth and Newquay airport.

With over 400 miles of coastline, Cornwall's stunning landscape provides a perfect setting for world leaders to come together and discuss how to respond to global challenges like coronavirus and climate change.
Here's one of my recent pictures of some of that coastline, including part of Cornwall's industrial heritage and some large waves!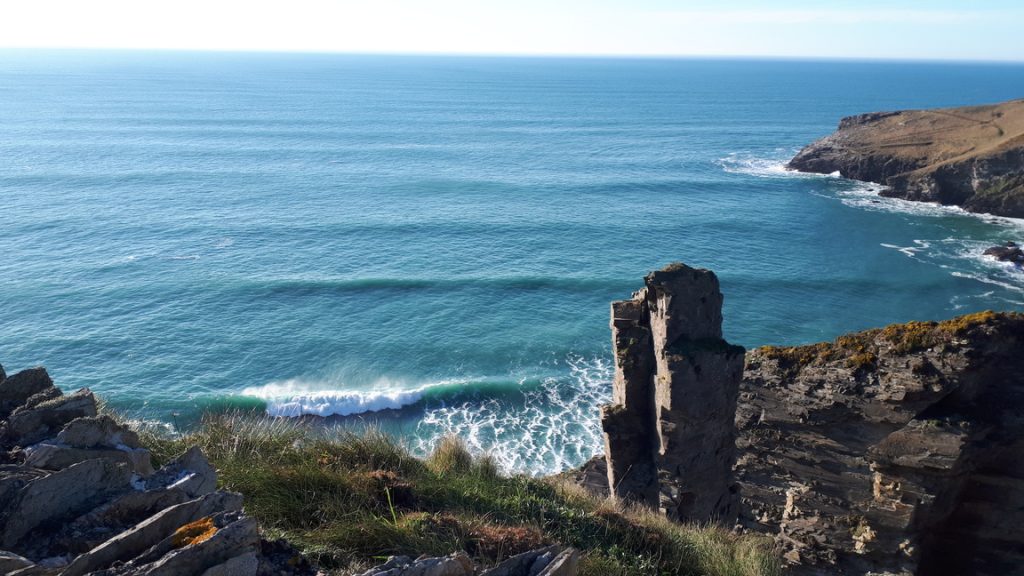 Climate change is top of the G7 agenda along with Covid-19, and you can rest assured that vested interests will not miss any opportunity to promote those interests over the next two months and beyond. By way of example, one of our long standing "usual suspects", Judith Curry, "tweeted" the following message to her followers on April 17th: