Our title for today is borrowed then modified from the title of a Global Warming Policy Foundation report entitled "The State of the Climate in 2016". The associated GWPF press release assures us that:
A report on the State of the Climate in 2016 which is based exclusively on observations rather than climate models is published today.

Compiled by Dr Ole Humlum, Professor of Physical Geography at the University Centre in Svalbard (Norway), the new climate survey is in sharp contrast to the habitual alarmism of other reports that are mainly based on computer modelling and climate predictions.

Prof Humlum said: "There is little doubt that we are living in a warm period. However, there is also little doubt that current climate change is not abnormal and not outside the range of natural variations that might be expected.
However it seems as though the sharp contrast to other reports is that the GWPF's effort is evidently hot off their porky pie production line. By way of example, Prof. Humlum's "white paper" is not "based exclusively on observations rather than climate models" nor is it "The World's first" such "State of the Climate Survey". As Dr. Roy Spencer of the University of Alabama in Huntsville pointed out on Watts Up With That of all places:
Ummm… I believe the Bulletin of the AMS (BAMS) annual State of the Climate report is also observation-based…been around many years.
Meanwhile on Twitter Victor Venema of the University of Bonn pointed out that:
Sorry Benny Peiser, if you use satellite temperature estimates, you are using a (radiative transfer) model.

— Victor Venema (@VariabilityBlog) March 23, 2017
and Mark McCarthy of the UK Met Office added that:
Fig. 12 looks suspiciously like it's data from ncep reanalysis. If so then it is certainly not observations only.

— Mark McCarthy (@markpmcc) March 23, 2017
All in all there are several "alternative facts" in just the headline and opening paragraph of the GWPF's press release, which doesn't augur well for the contents of the report itself!
It's no coincidence (IMHO!) that a day later the United States' House Committee on Science, Space and Technology announced their planned hearing "show trial" on March 29th entitled "Climate Science: Assumptions, Policy Implications, and the Scientific Method":
Date: Wednesday, March 29, 2017 – 10:00am
Location: 2318 Rayburn House Office Building

Dr. Judith Curry

President, Climate Forecast Applications Network; Professor Emeritus, Georgia Institute of Technology

Dr. John Christy

Professor and Director, Earth System Science Center, NSSTC, University of Alabama at Huntsville; State Climatologist, Alabama

Dr. Michael Mann

Professor, Department of Meteorology and Atmospheric Science, Pennsylvania State University

Dr. Roger Pielke Jr.

Professor, Environmental Studies Department, University of Colorado
John Christy doesn't seem to have a Twitter account, but the other three "expert witnesses" announced there involvement, as revealed in this slideshow of learned (and not so learned!) comments on Twitter:
You may have noticed that in response to the GWPF's propaganda I pointed them at a "State of the Arctic in 2017" report of my own devising which is in actual fact "based exclusively on observations rather than climate models" and looks like this: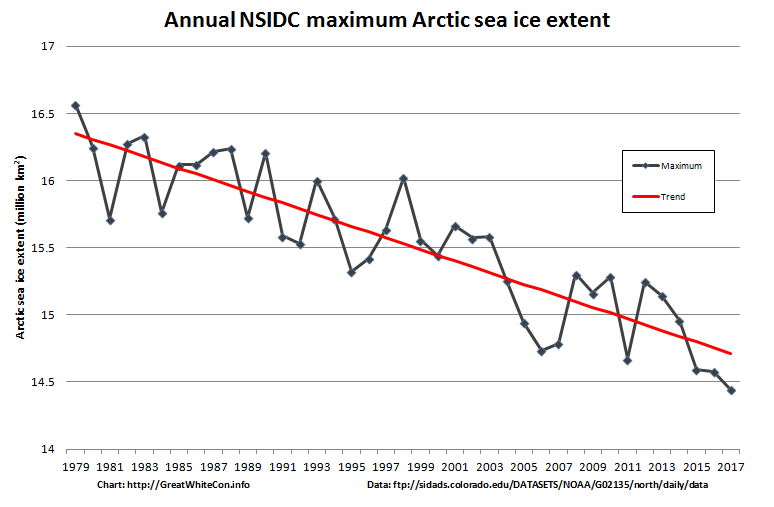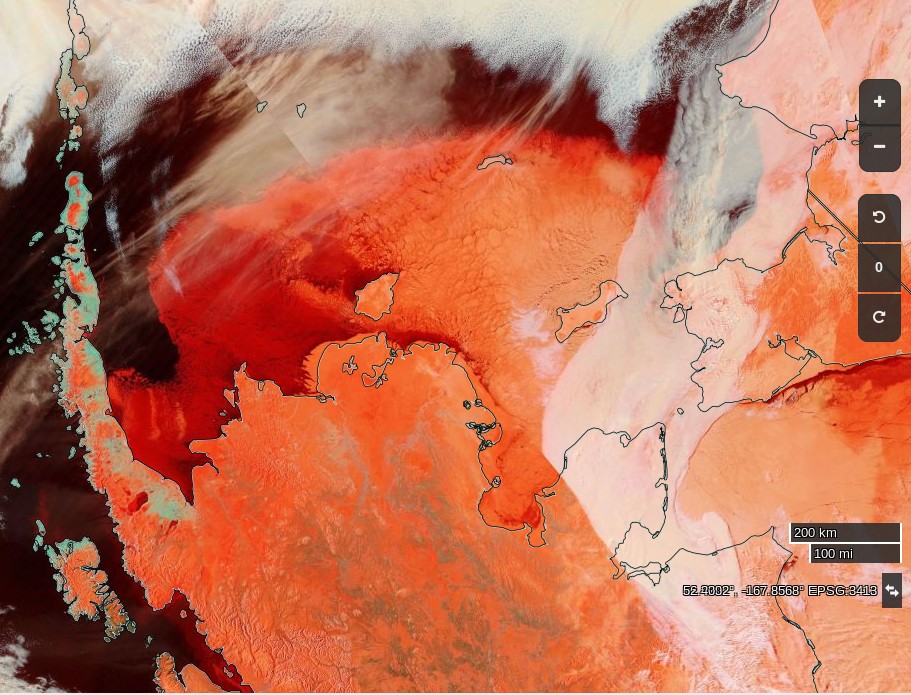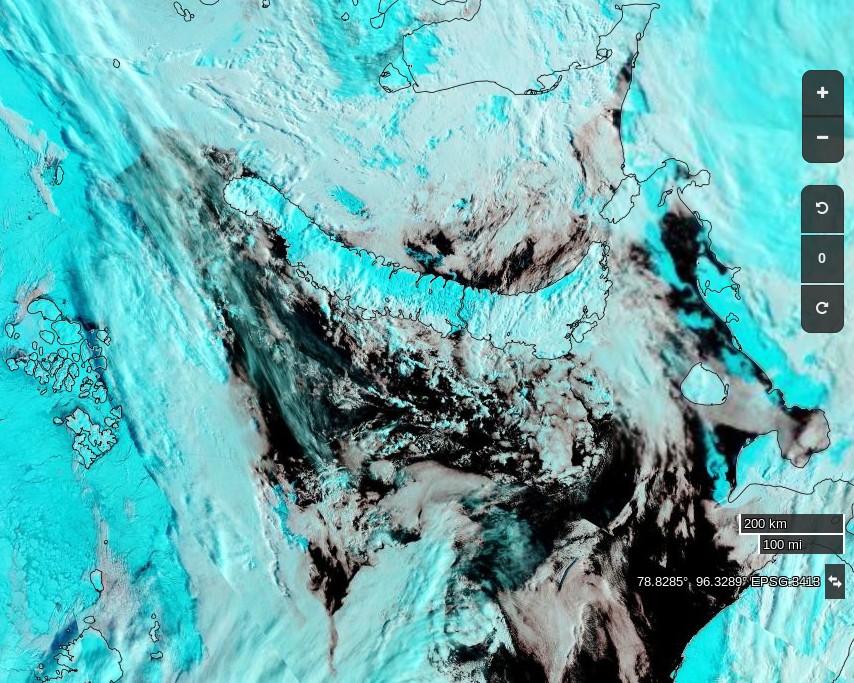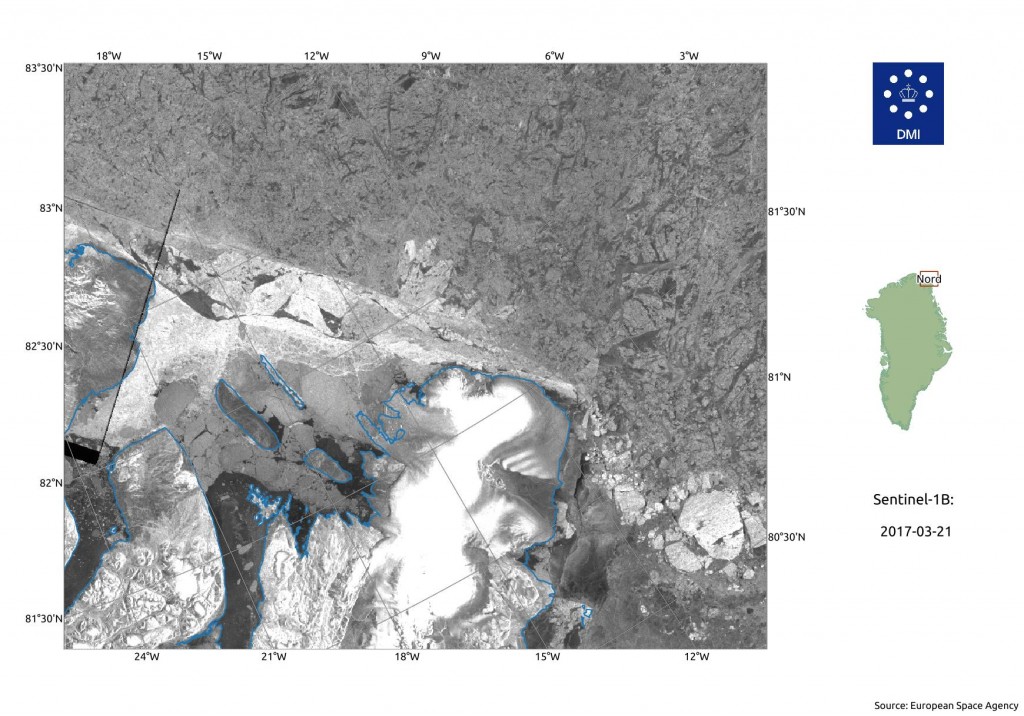 We feel sure that Lamar Smith and the House Committee on Science, Space and Technology won't comprehend the significance of those observations, but will nonetheless be pleased to see the GWPF's report become public knowledge shortly before their planned hearing next week.
We also feel sure they were pleased to view the contents of another recent "white paper" published under the GWPF banner. The author was ex Professor Judith Curry, and the title was "Climate Models for the Layman". Lamar Smith et al. certainly seem to qualify as laymen, and Judith's conclusion that:
There is growing evidence that climate models are running too hot and that climate sensitivity to carbon dioxide is at the lower end of the range provided by the IPCC.
will no doubt be grist to their climate science bashing mill next Wednesday. Unfortunately that conclusion is yet another "alternative fact" according to the non laymen.
This report, however, does little to help public understanding; well, unless the goal is to confuse public understanding of climate models so as to undermine our ability to make informed decisions. If this is the goal, this report might be quite effective.
That certainly seems to be the goal of the assorted parties involved, and consequently we cannot help but wonder if the David and Judy Show will put on another performance this coming Sunday morning? Paraphrasing William Shakespeare:
Friends, Romans, countrymen, lend me your ears;
Lamar Smith comes to bury Michael Mann, not to praise him