Here's the latest graph of Arctic sea ice extent from JAXA/ViSHOP, with 2021 and 2015 highlighted: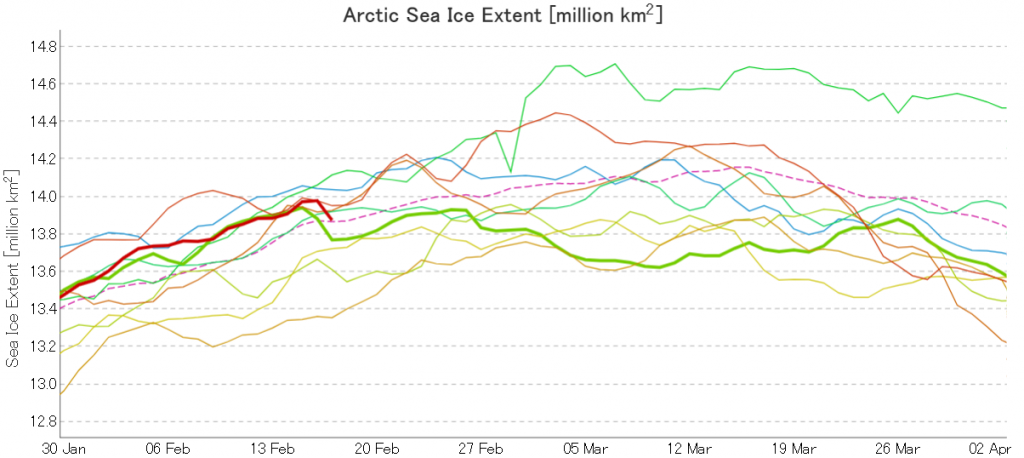 Extent fell by over 100,000 square kilometres between February 16th and 17th! Can that steep fall continue, as it did for one more day in 2015?
Here too is Zack Labe's 2021 overview of JAXA maximum extent over the previous couple of decades: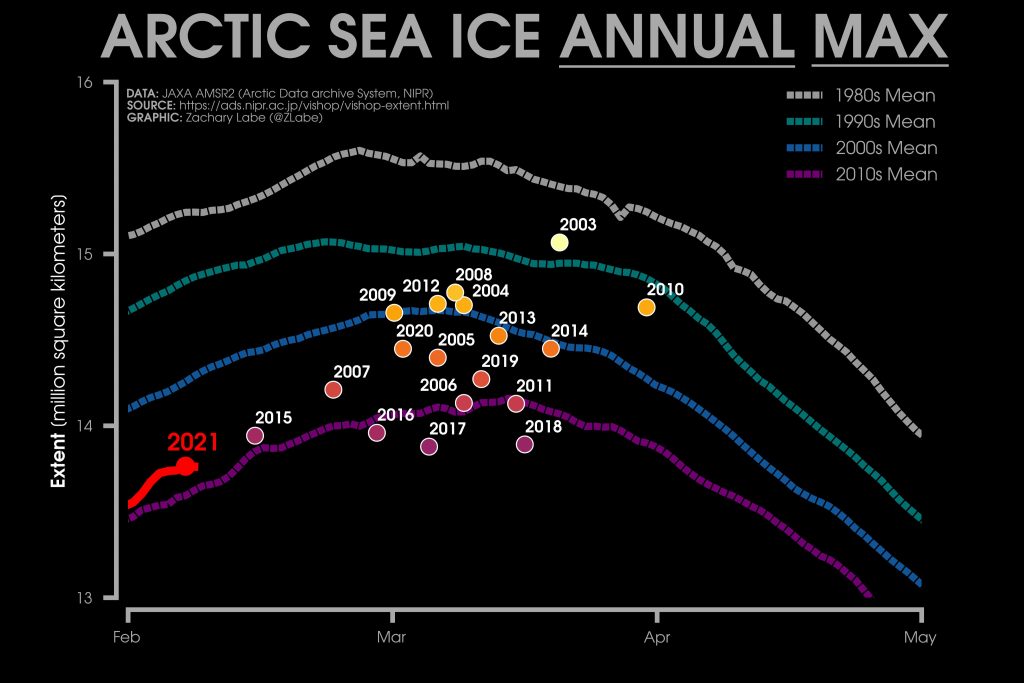 2015's maximum was very early, on February 15th. Hence the current extremely tentative 2021 maximum is already both higher and later than that. The decadal average extent graphs show the date of the maximum getting later and later, and the 2010's peaks in the middle of March.
It therefore seems likely that there is more freezing still to come this year. However lets take a look at the high resolution AMSR2 sea ice area graph for the Sea Of Okhotsk: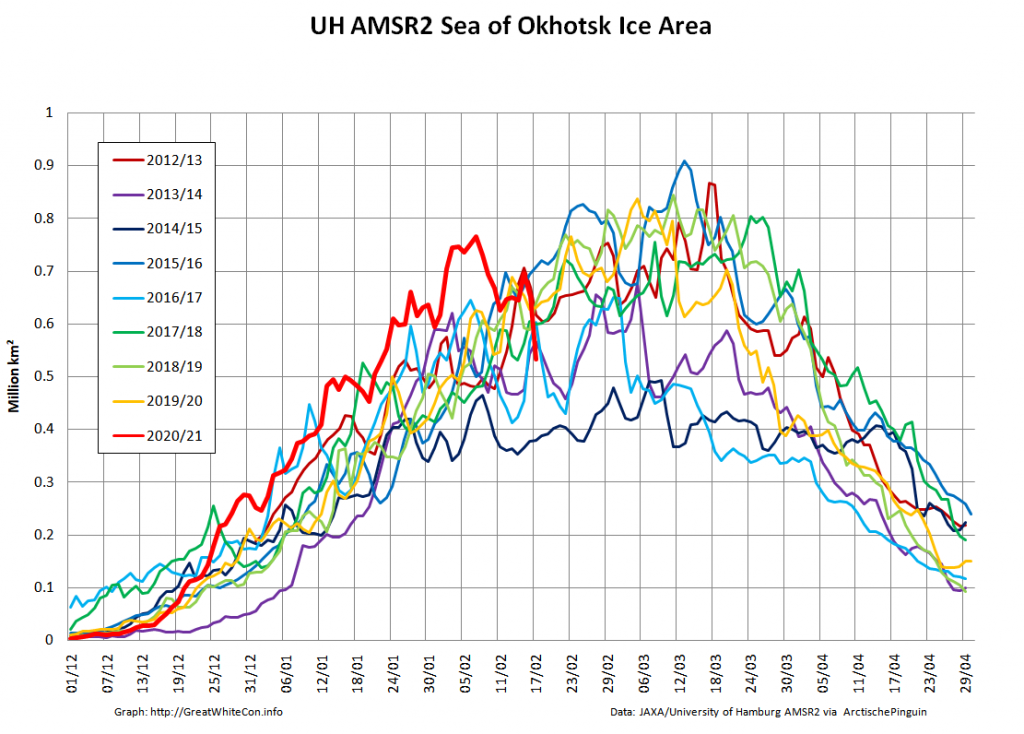 The recent fall in Arctic wide extent has evidently been driven by the recent rapid decline in this peripheral sea, where SMOS reveals more thin ice ripe for further melting: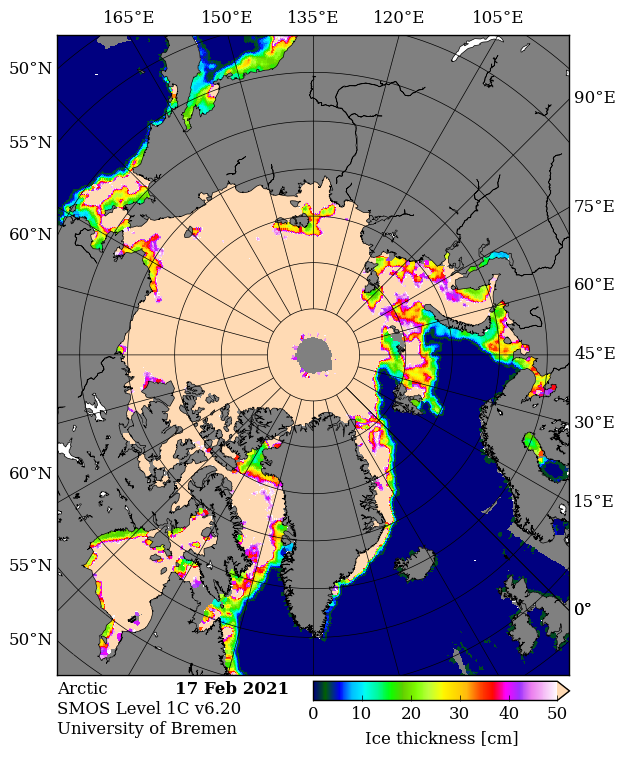 In conclusion, the high res AMSR2 extent metric shows the tentative 2021 peak below that of 2015!