By way of a change, which is allegedly as good as a rest, let's start the new month with a very pretty and almost cloud free "pseudo-colour" image of the Lena Delta and adjacent areas of the Laptev Sea: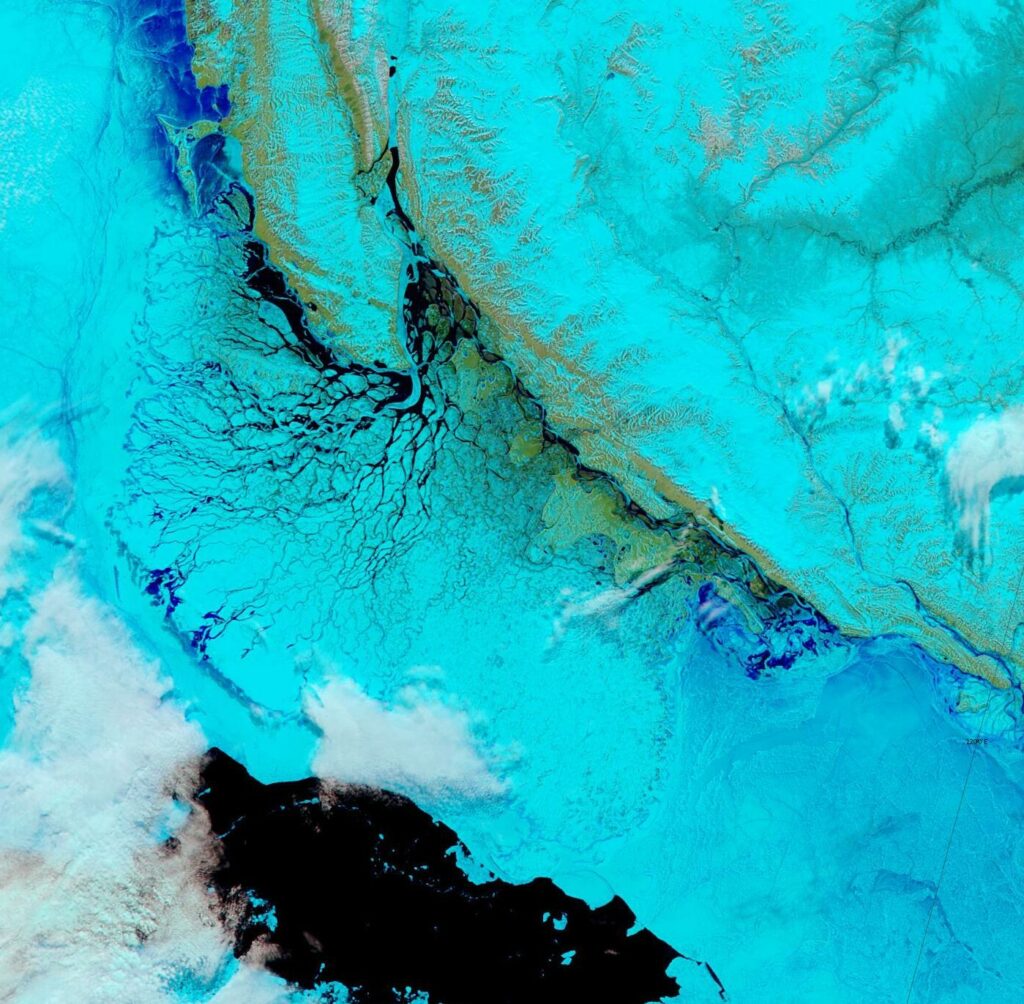 Laptev sea ice area decline has been in high gear recently: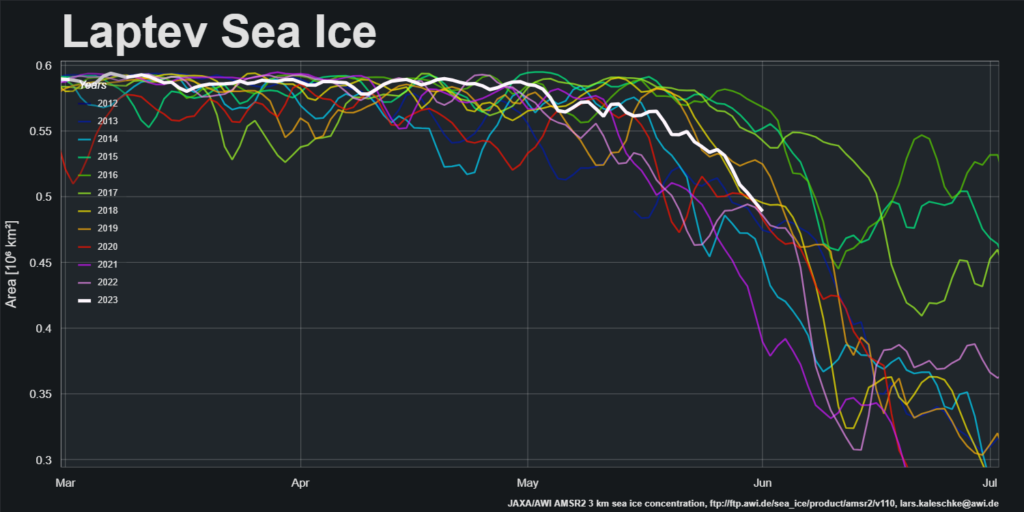 Sea ice area for the Arctic as a whole is still in the upper half of the AMSR2 era range: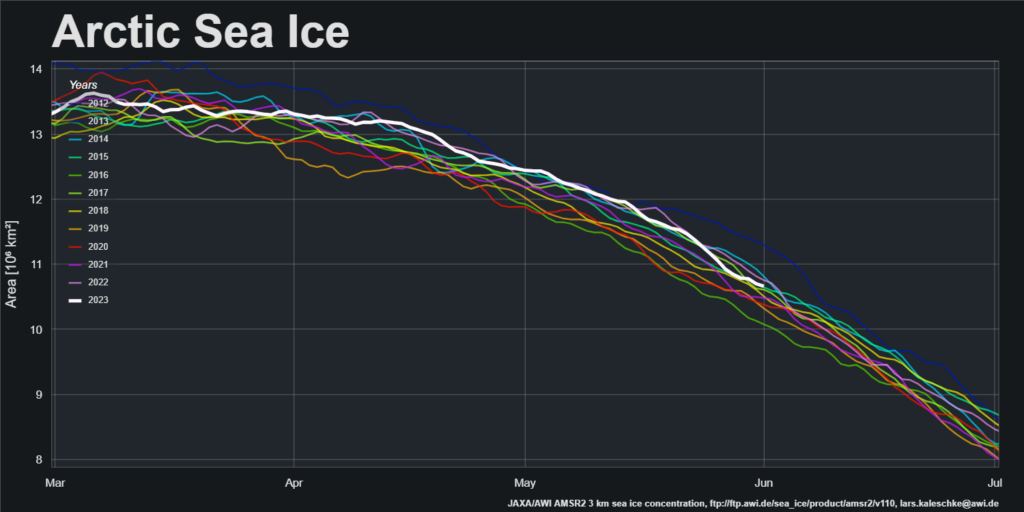 Finally, for the moment at least, here is the final DMI high Arctic freezing degree days graph for 2022/23: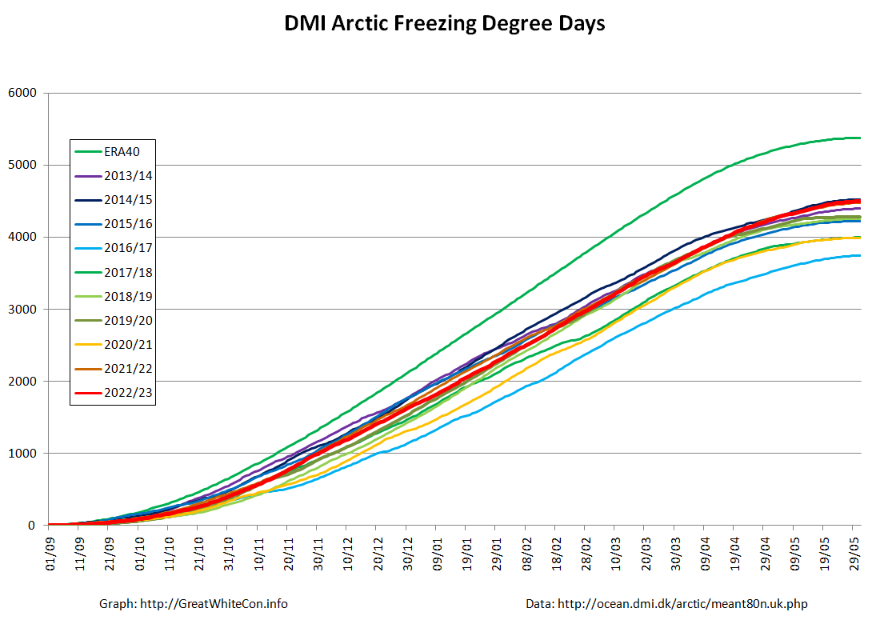 It's been a bit on the chilly side near the North Pole this winter!
[Edit – June 4th]
The PIOMAS gridded thickness data for May show that modelled Arctic sea ice volume had dropped to 19,949 km3 by May 31st, which is 8th lowest in the satellite era: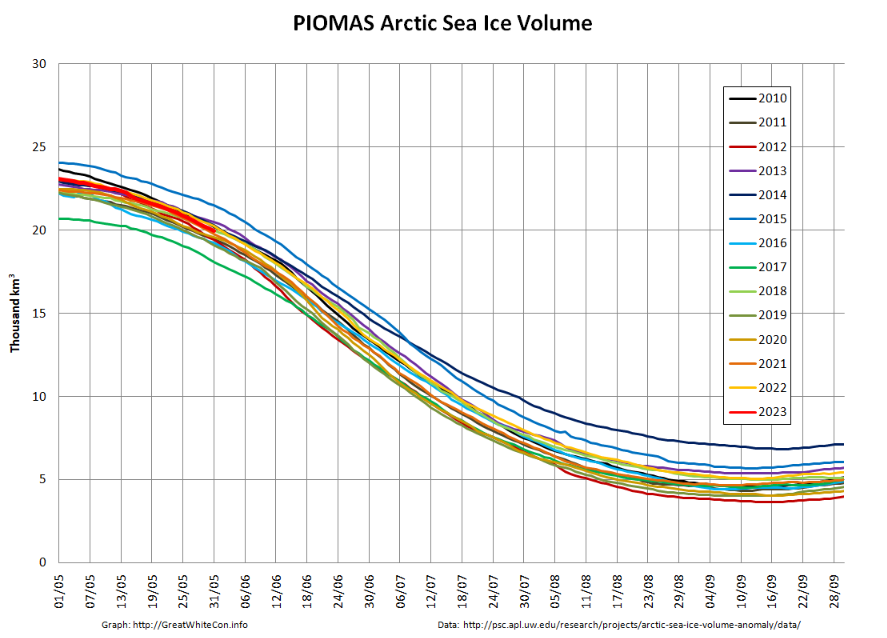 Here too is the PIOMAS thickness map for May 31st: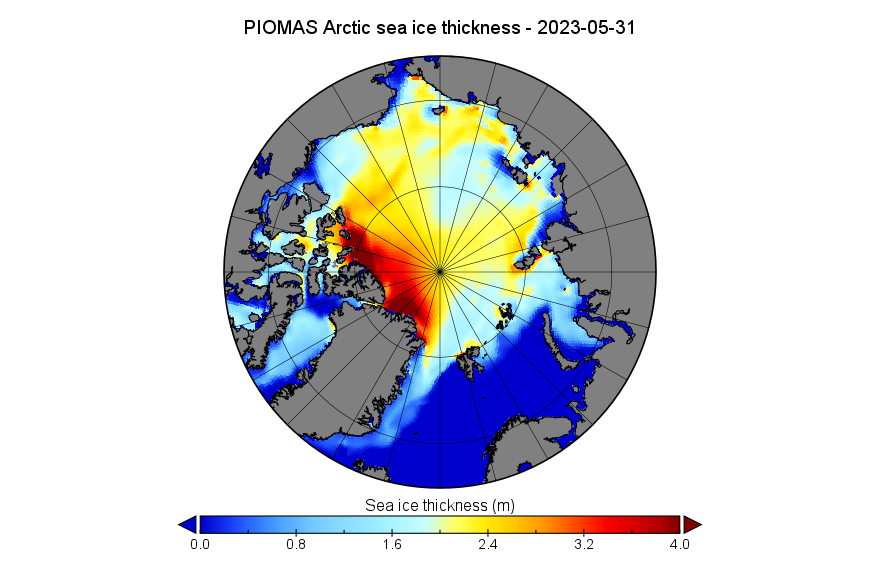 Within the Arctic Basin it shows large areas of thinner ice in the Laptev Sea and eastern Beaufort Sea.
[Edit – June 10th]
The southern arch in the Nares Strait has collapsed: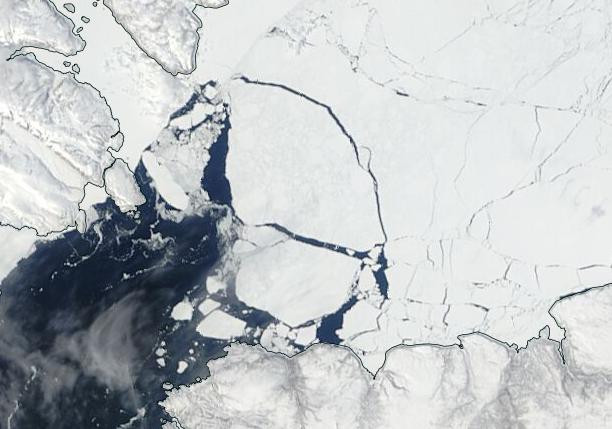 and there is plenty of open water in the Lincoln Sea near the northern entrance to the Strait: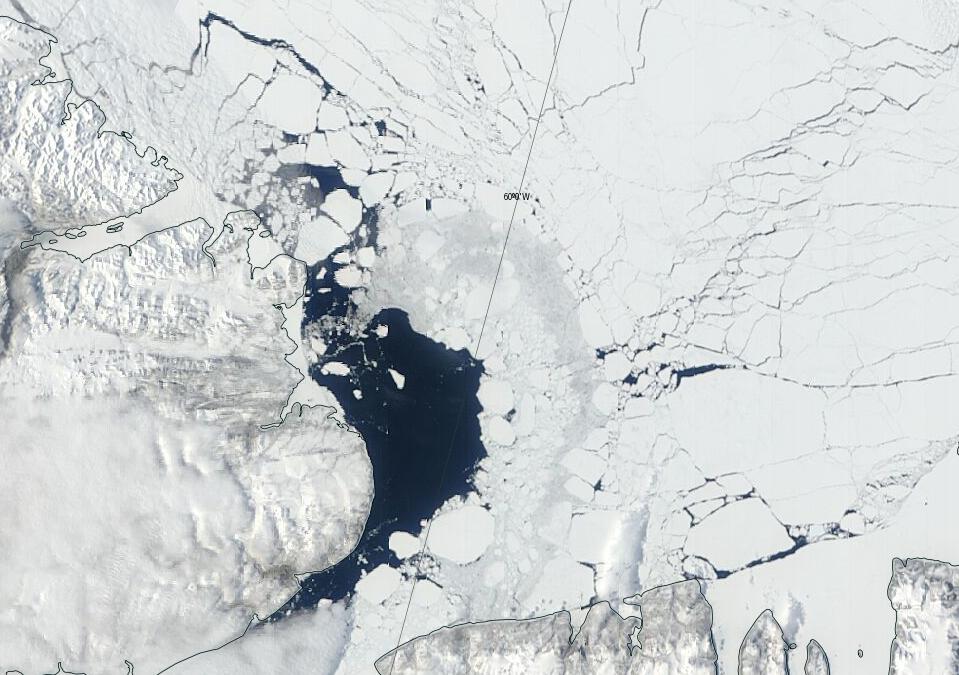 In other news, northern hemisphere snow cover has crashed in May, after being near the 1981-2010 average in April: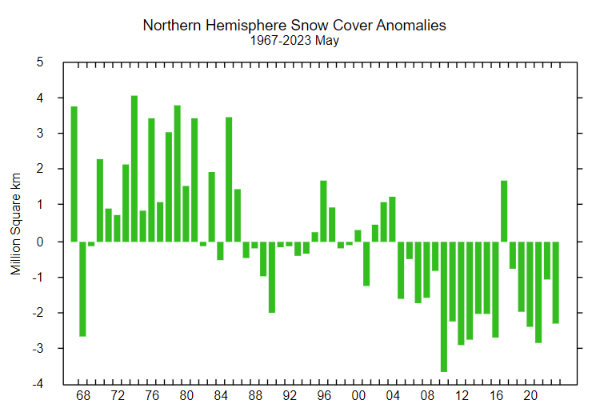 [Edit – June 11th]
A glimpse of the North Pole from on high: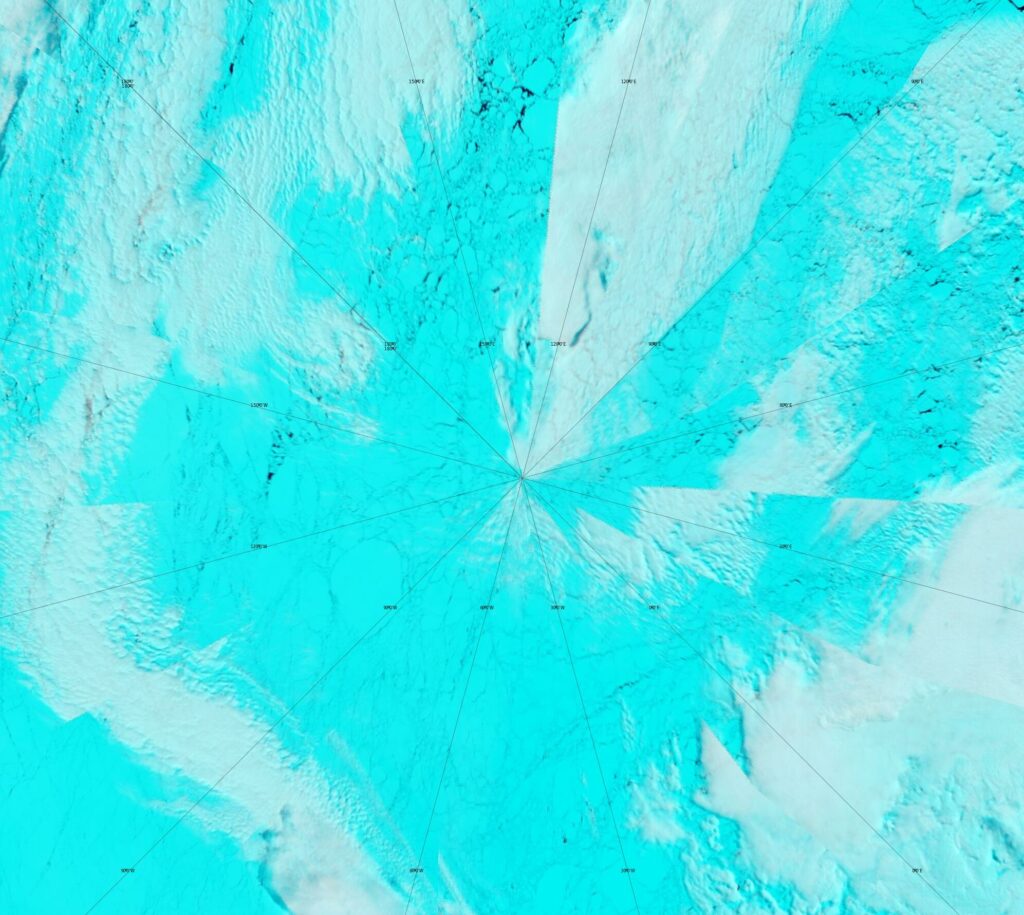 [Edit – June 13th]
The remaining ice off the Mackenzie Delta doesn't have long to live: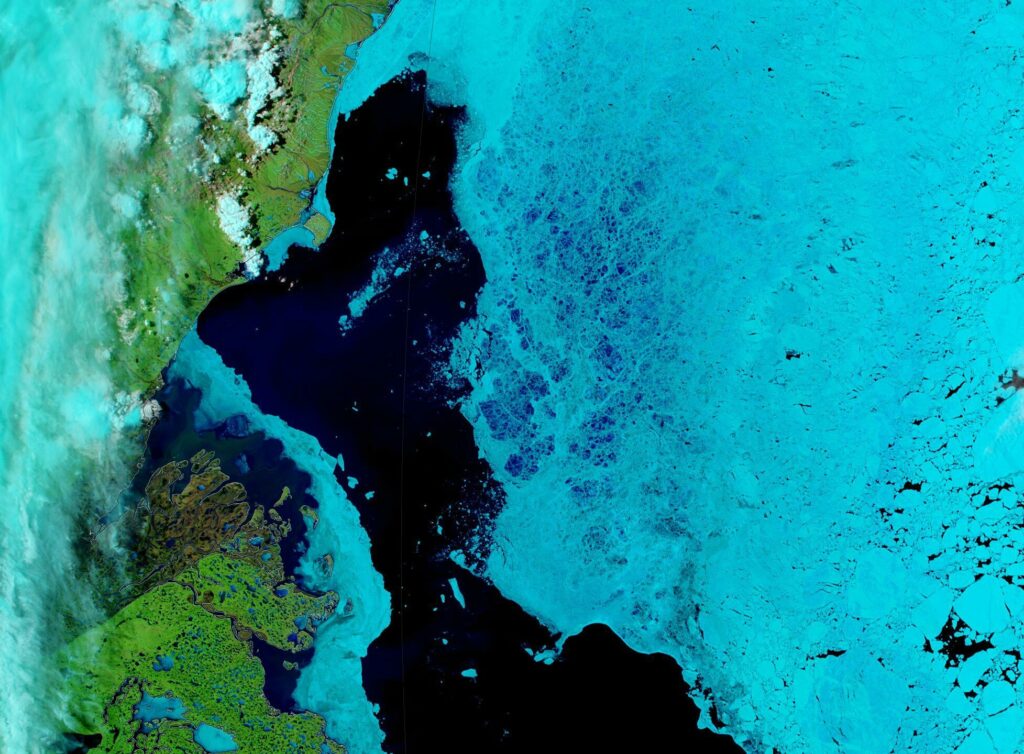 [Edit – June 16th]
Surface melt has started in the western Beaufort Sea at 75.17 N, 152.31 W, the location of ice mass balance buoy 651330: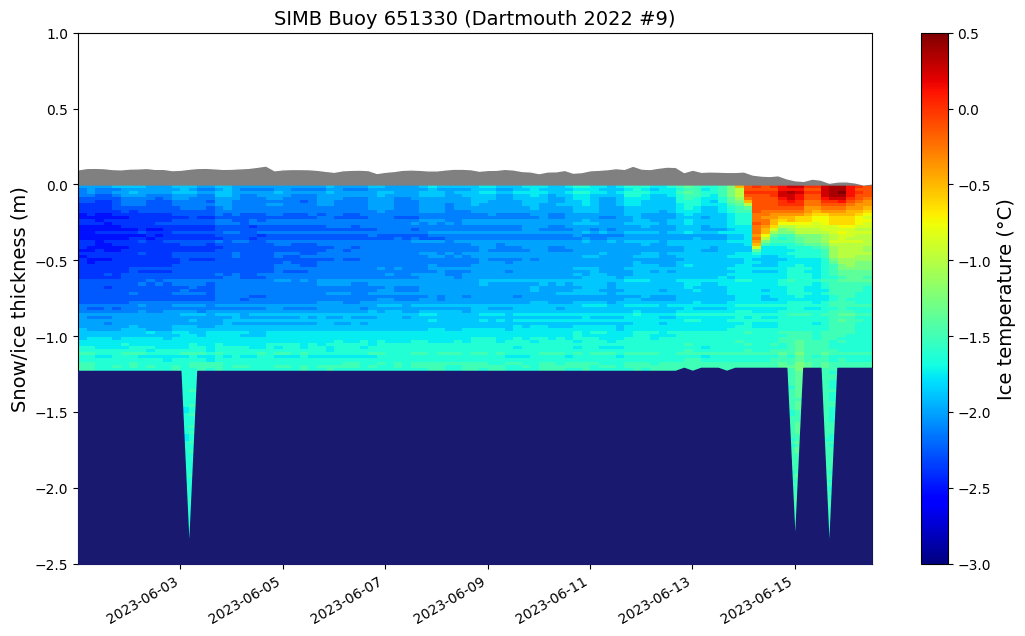 Surface melt is also now visible across much of the Canadian Arctic Archipelago: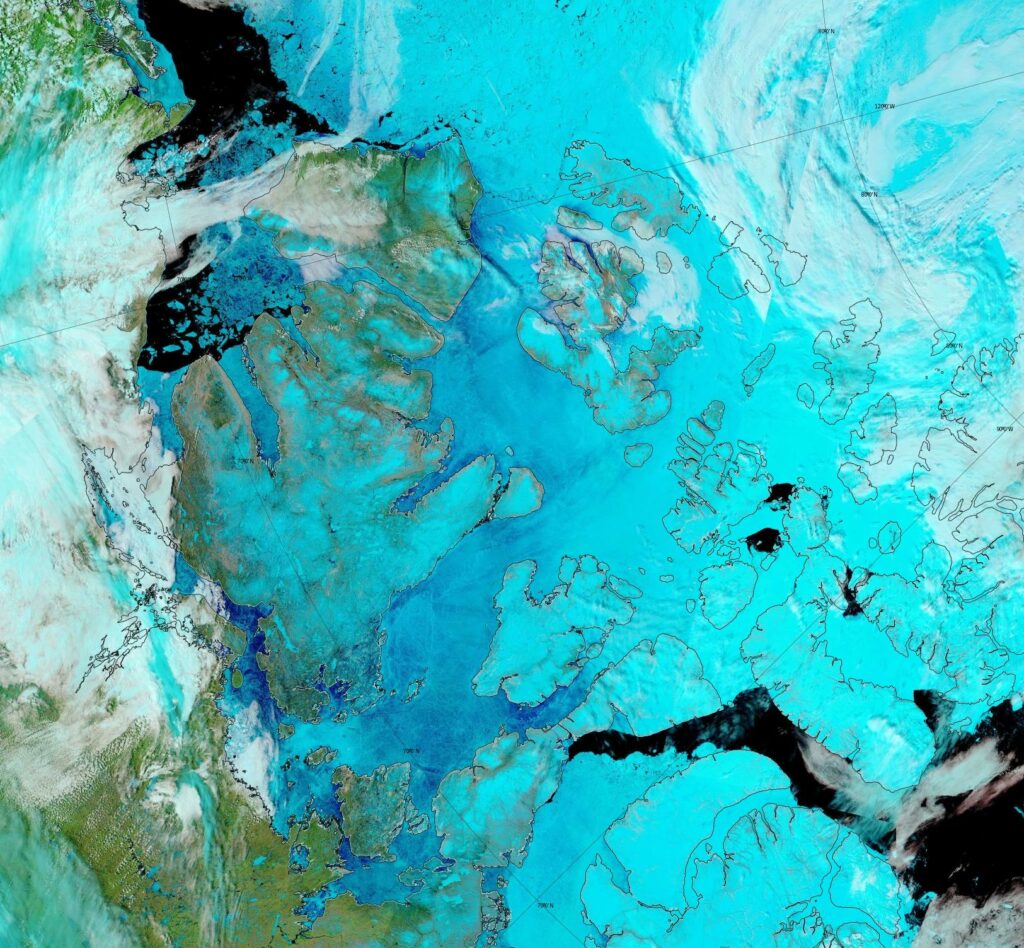 [Edit – June 26th]
Somewhat belatedly, here is the PIOMAS mid month map of Arctic sea ice thickness: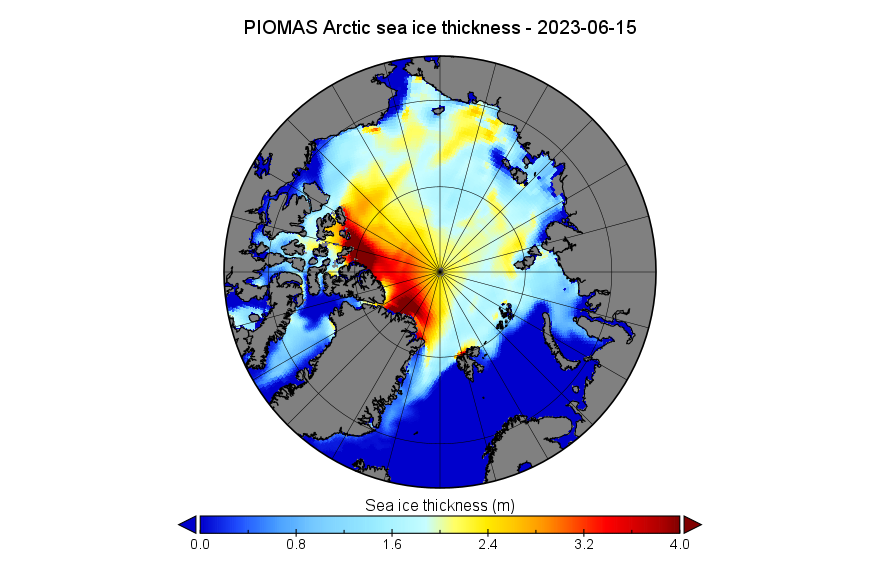 plus the volume graph up to June 15th: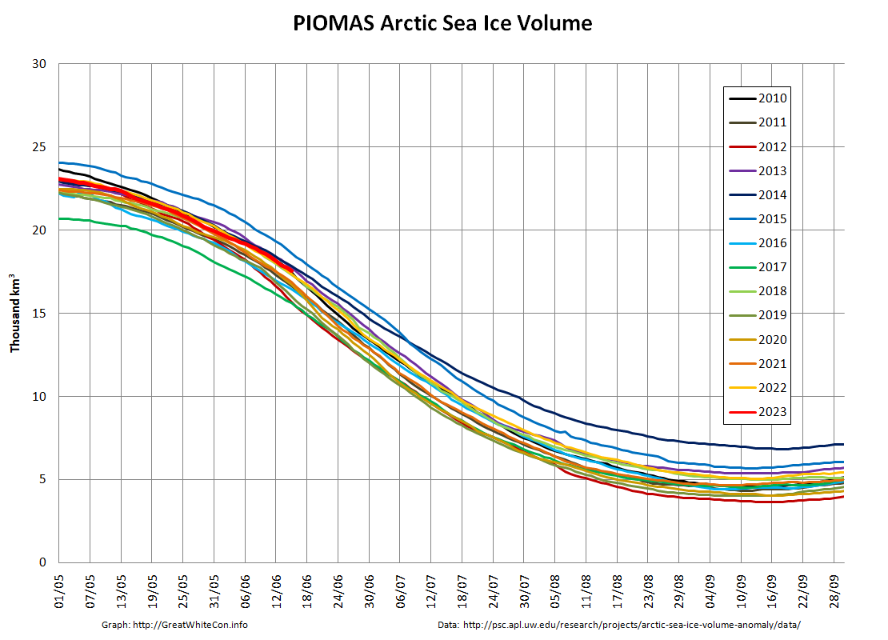 Further news is now available on the July open thread.