On June 17th the Northern Sea Route Administration published the Arctic and Antarctic Research Institute forecast of ice conditions for June to August 2022. Here's the summary: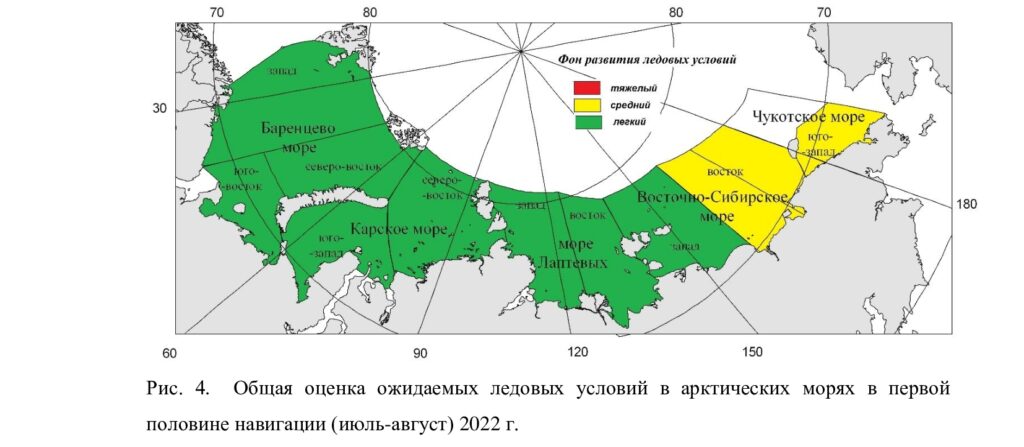 "Favorable" conditions in most areas, but "average" in the eastern East Siberian Sea and south west Chukchi Sea.
Traffic along the main Northern Sea Route has already begun. The liquified natural gas carrier Nikolay Yevgenov is heading for the Bering Strait and has already sailed north of the New Siberian Islands. He is now entering the "average" ice area in the eastern ESS: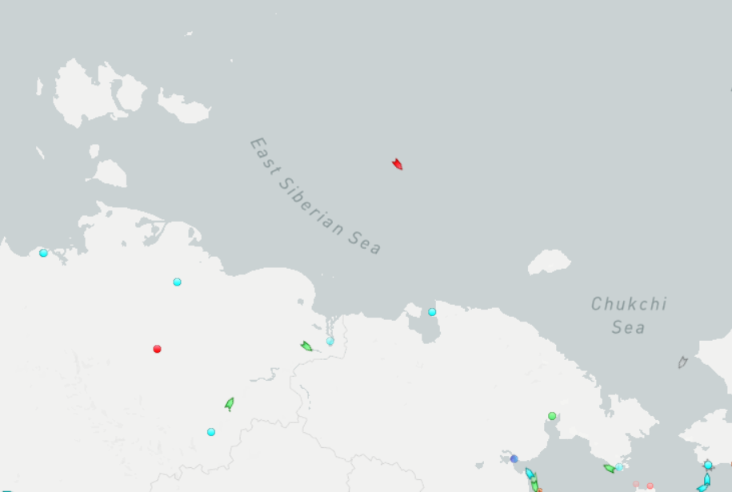 Meanwhile the recently commissioned nuclear powered icebreaker Sibir is patiently waiting in the Vilkitsky Strait: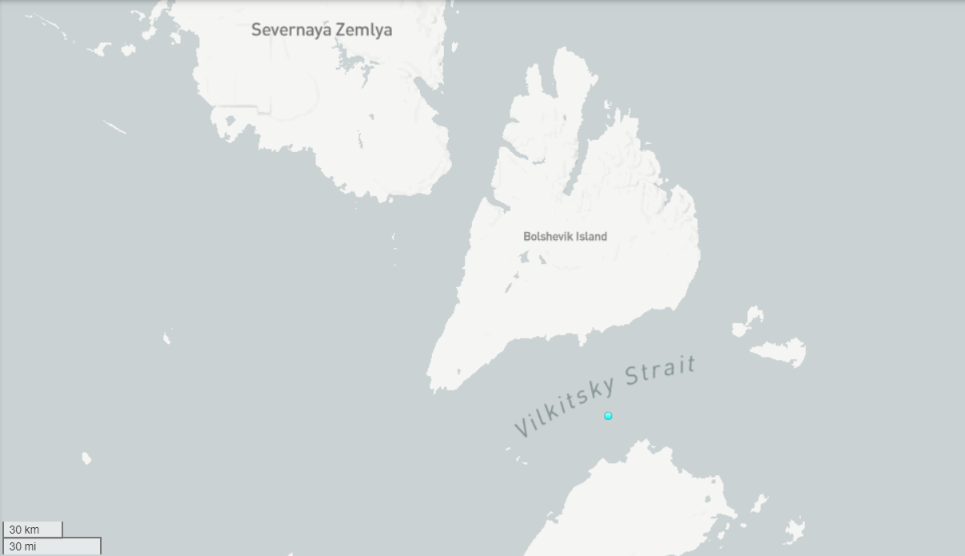 The Northern Sea Route is evidently already "open" for ice hardened LNG tankers, but not yet for more conventional vessels. Here is the current AMSR2 sea ice concentration map: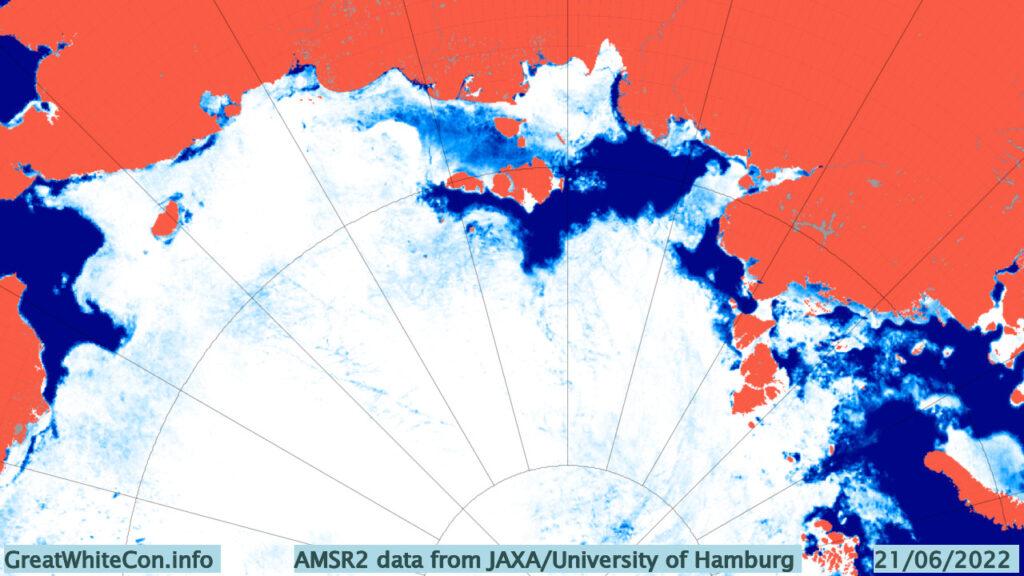 There is already plenty of open water in the Laptev Sea, but as suggested by the AARI forecast that does not yet apply to the East Siberian Sea.
[Edit – June 30th]
The fast ice in the Vilkitsky Strait has started breaking up: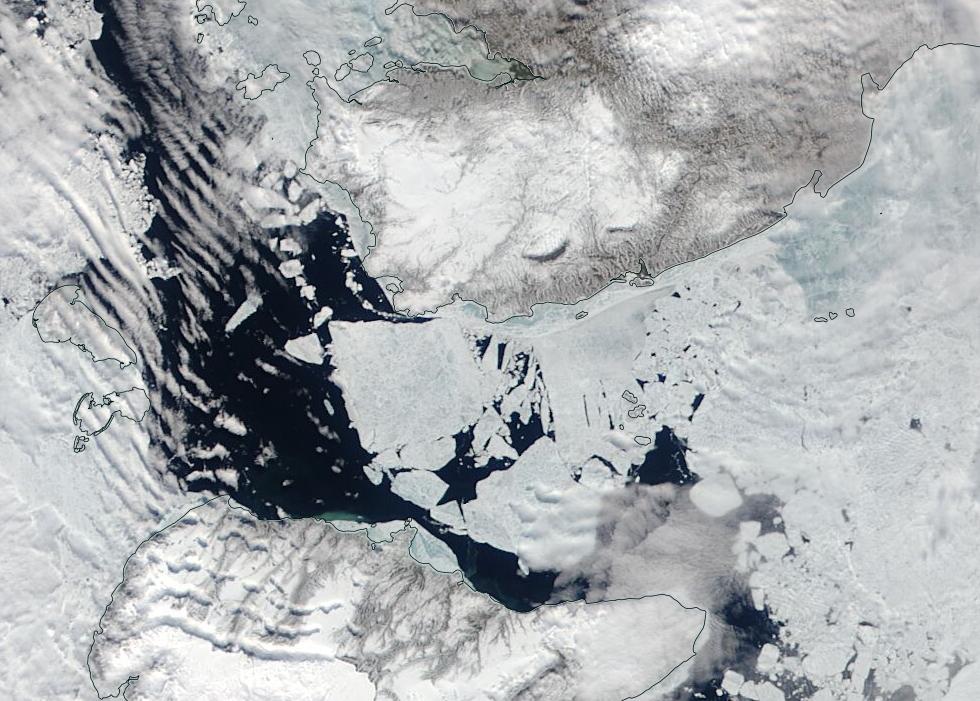 Watch this space!