A new month begins today, and at the moment it looks as though it's going to be the most interesting one since August 2012. Here once again is the satellite image of the enormous cyclone that was spinning over the Beaufort/Chukchi Seas just a few days ago: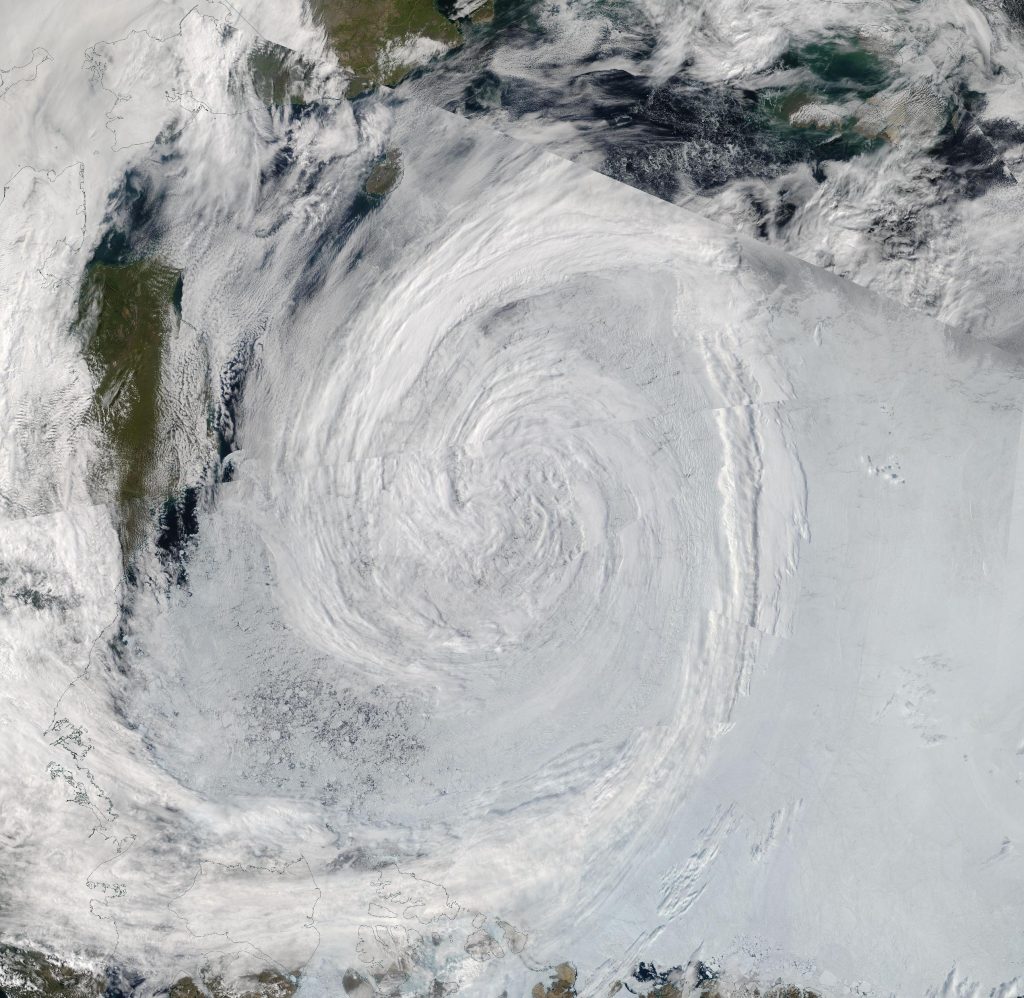 Here too is the effect of the cyclone on the trajectory of the JAXA Arctic sea ice extent graph: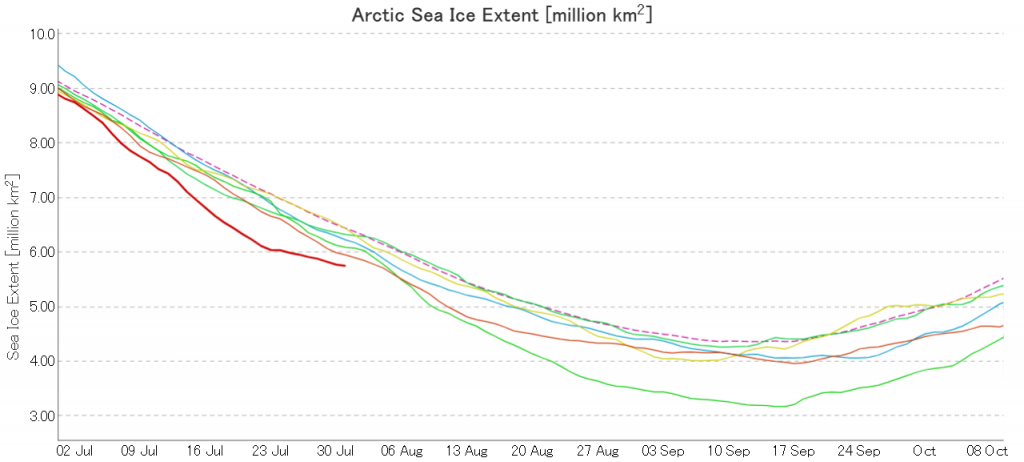 Here too is the current prognosis of the late Andrew Slater's "Slater Probabilistic Ice Extent" 50 day forecast: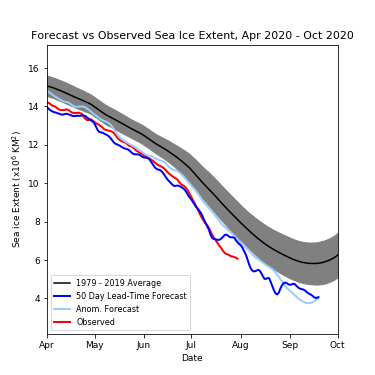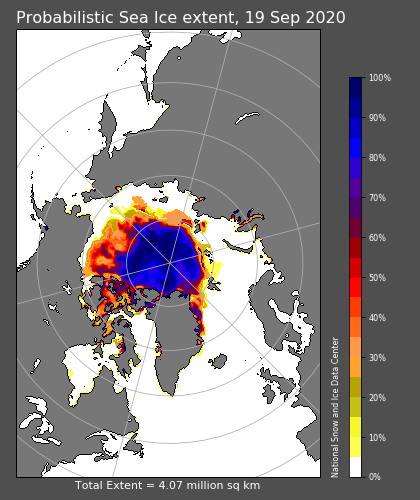 The cyclone has obviously resulted in a reduction in the rate of extent decline, but take a look at the high resolution AMSR2 "compaction" graph: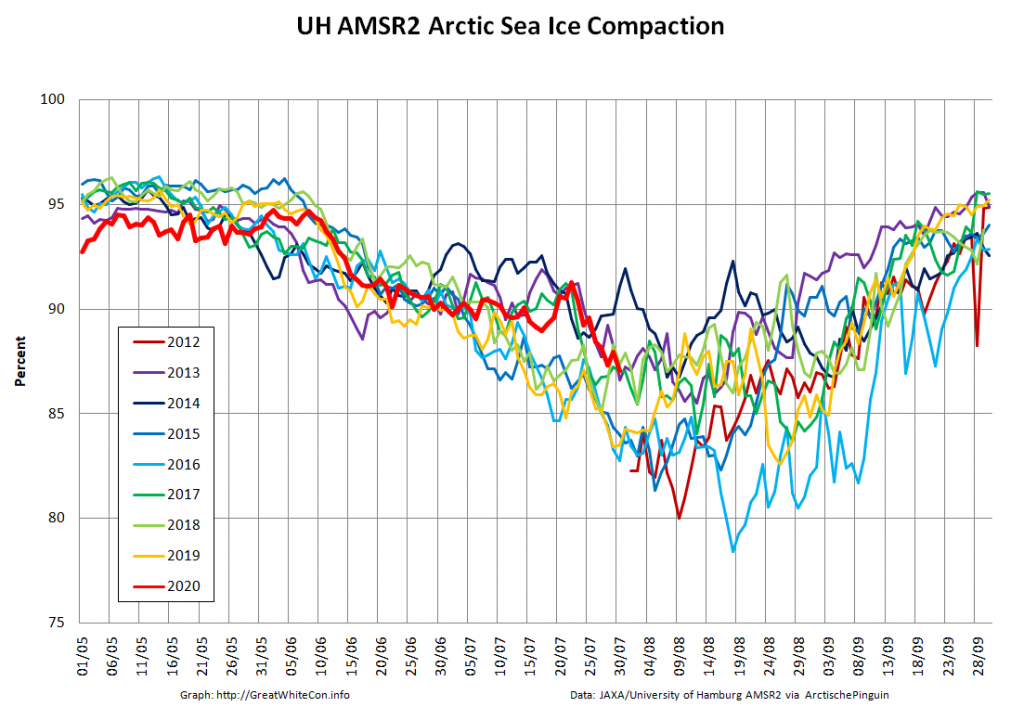 The gaps between the remaining sea ice floes have evidently increased, and hence the ice area is declining more rapidly than its extent.
Here's an animation, based on the University of Hamburg's AMSR2 concentration maps, which reveals the motion of the sea ice across the Beaufort and Chukchi Seas for the last two months:
Note in particular the side effects of the recent cyclone, visible at the end of the video.

Here too is a close up of the current state of the remaining ice in the Chukchi Sea, snapped by the Suomi NPP satellite through a gap in the clouds: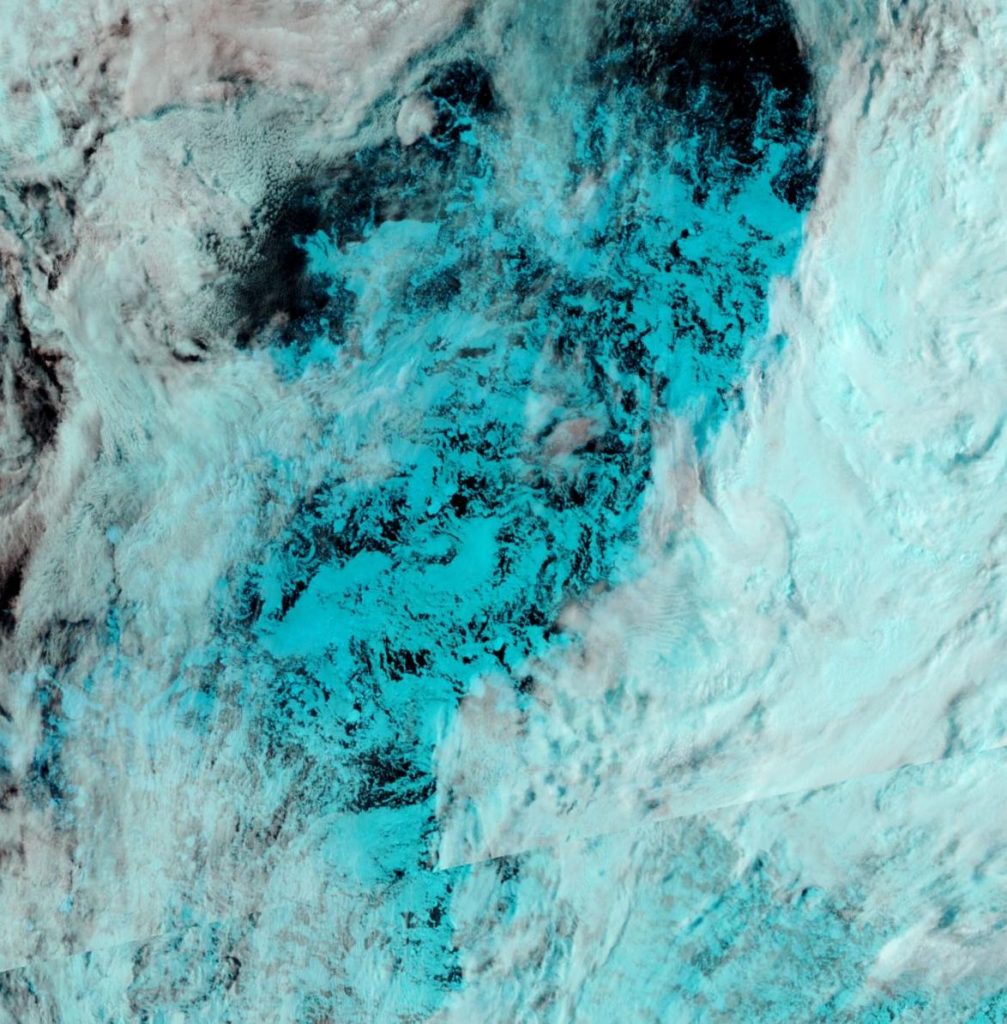 Watch this space very closely for the next few weeks!