Our regular reader(s) may recall our extended coverage on the plucky little yacht Northabout's ultimately successful attempt to circumnavigate the Arctic Ocean in the summer of 2016?
Many were the skeptics who said she stood no chance of finding a way through some "thick sea ice" apparently blocking her path across the Laptev Sea, but they were proved wrong:
As a thought experiment in the summer of 2018 we're now thinking the unthinkable. If she put her mind to it could Northabout circumnavigate Greenland in 2018? Let's take a look at the evidence shall we? The allegedly "oldest, thickest Arctic sea ice" north of Greenland isn't there any more this summer: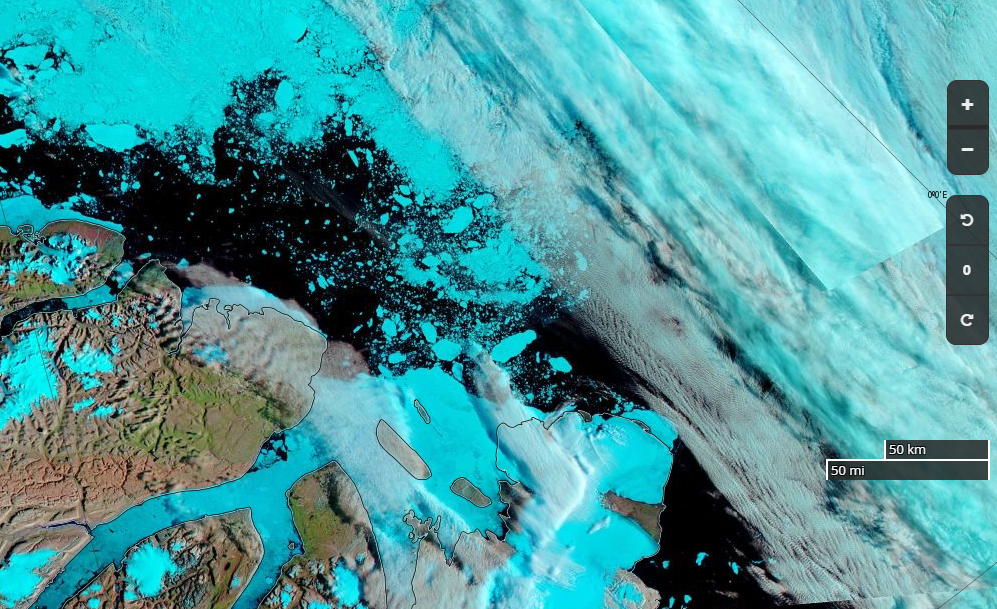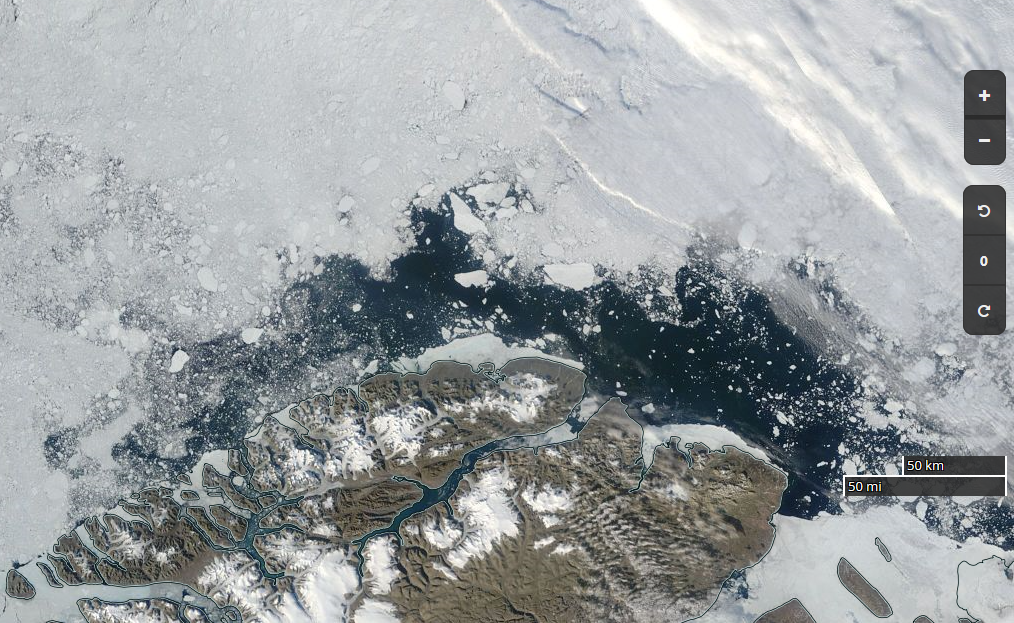 The research icebreaker Polarstern has already inspected the open waters off Kap Morris Jesup, the most northerly tip of Greenland: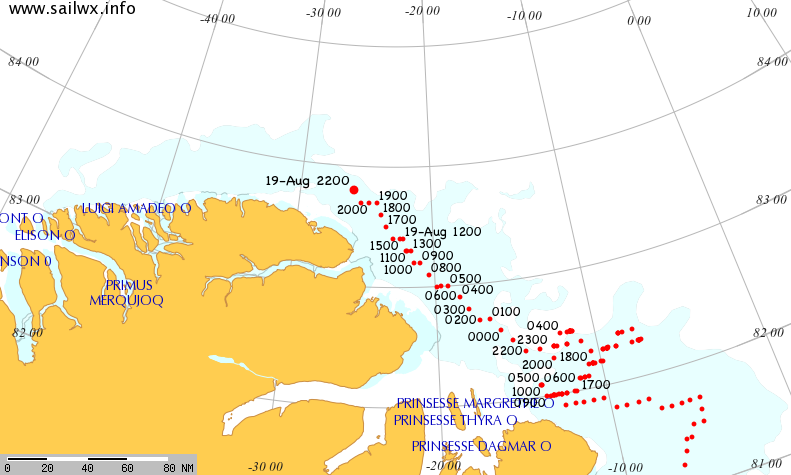 What's more the waters of the Lincoln Sea currently look no more tricky to traverse than the Laptev Sea in August 2016: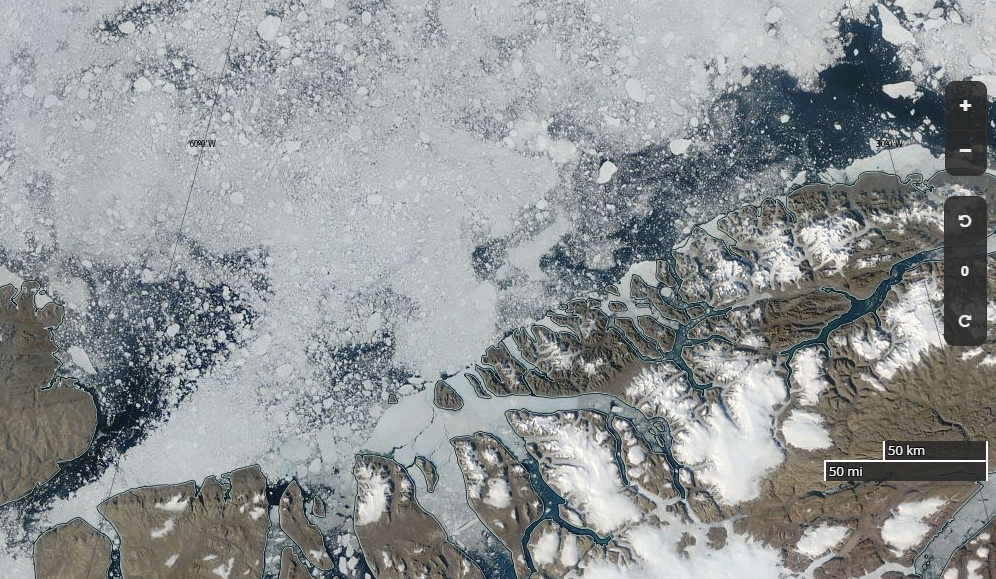 In conclusion, for the moment at least, what's the theoretical solution to our 2018 thought experiment?
Here's another thought to ponder as well. I don't suppose it's in the Alfred Wegener Institute's PS115 mission plan, but do you suppose Polarstern could circumnavigate Greenland at the moment?
The University of Bremen used not to publish their Arctic sea ice "thinness" maps in summer. However now they do, so here's a close up of Northern Greenland for August 22nd: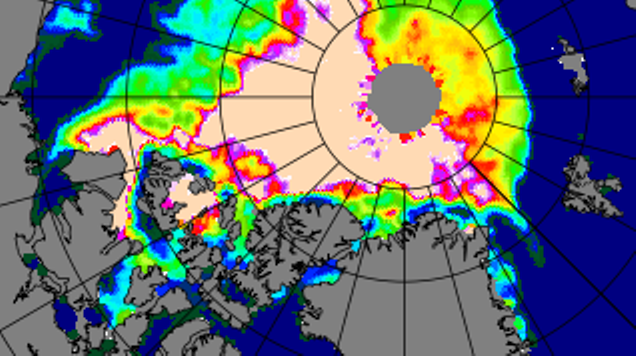 First of all here's one of our occasional sea ice motion videos:
This one reveals the open water north of Greenland in February as well as the much longer event in August. Next here's a Sentinel 1B synthetic aperture radar image of the Kap Morris Jesup area from yesterday: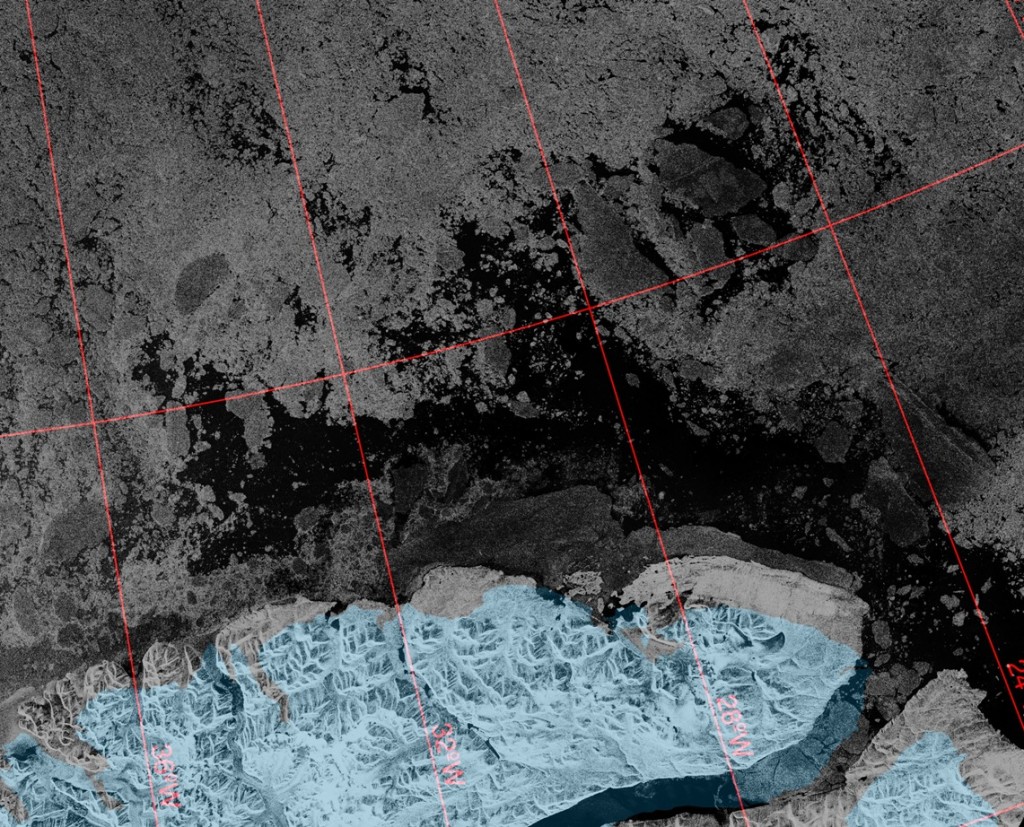 Meanwhile thanks to a heads up from Treform2 on the Arctic Sea Ice Forum comes evidence that on the other side of the Lincoln Sea the last remnants of the Ward Hunt Ice Shelf are "disintegrating":