Whilst the Northern Sea Route has opened up early this year, it will be be quite some time before the Northwest Passage follows suit. Nevertheless our old friend Northabout is currently sailing in the direction of Baffin Bay, so now seems as good a time as any to start speculating about the prospects for the Summer of 2020. The passage through Lancaster Sound is already navigable: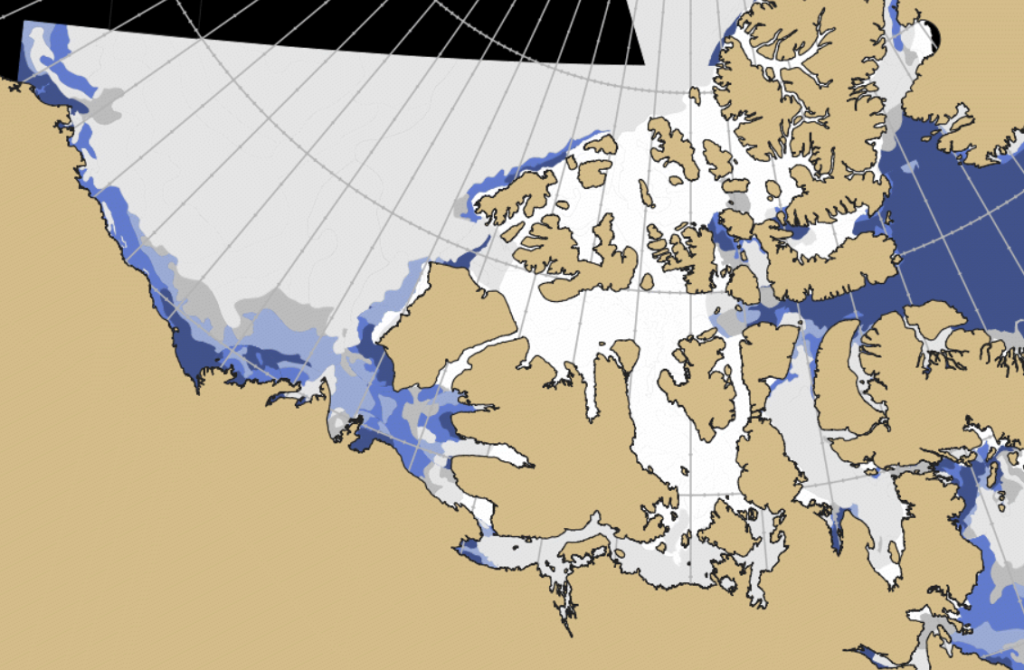 However as the Canadian Ice Service chart also shows, there are still some areas of 7-8/10 concentration along the Beaufort Sea coast en route to the Bering Strait. The central Canadian Arctic Archipelago is solid 9-10/10 at present, but what's the prognosis? Here's the final CryoSat-2/SMOS merged thickness map of the winter, from April 15th: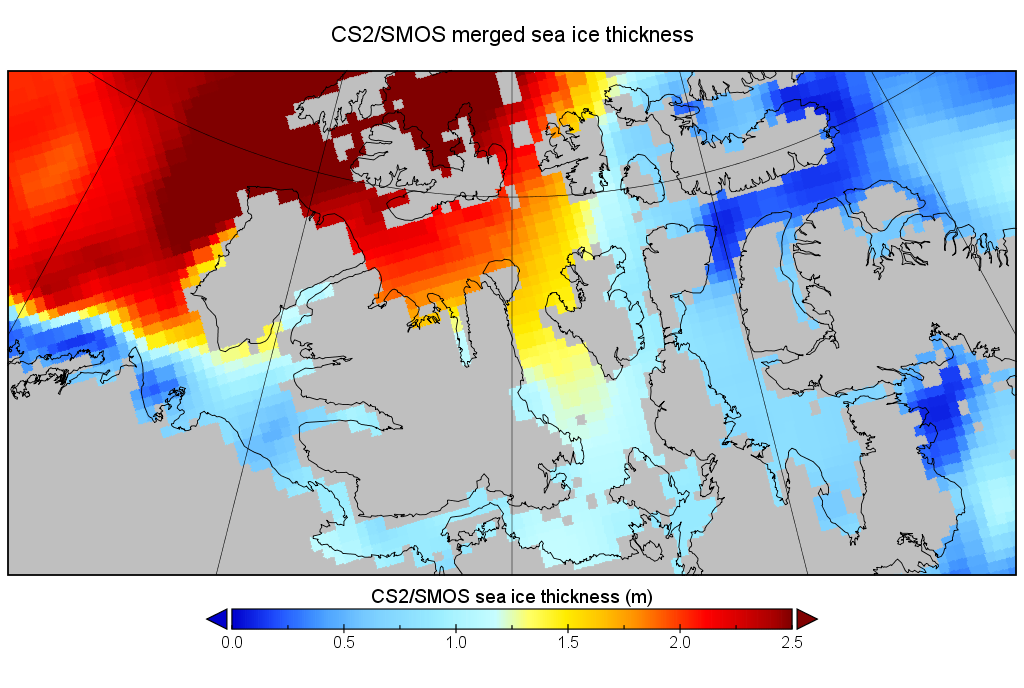 This suggests that the thickest ice on the usual route through the Northwest Passage for small vessels was around 1.2 meters in Larsen Sound. This seemed suspiciously thin to me, so next I tried the underlying Cryosat-2 data from AWI, which revealed this: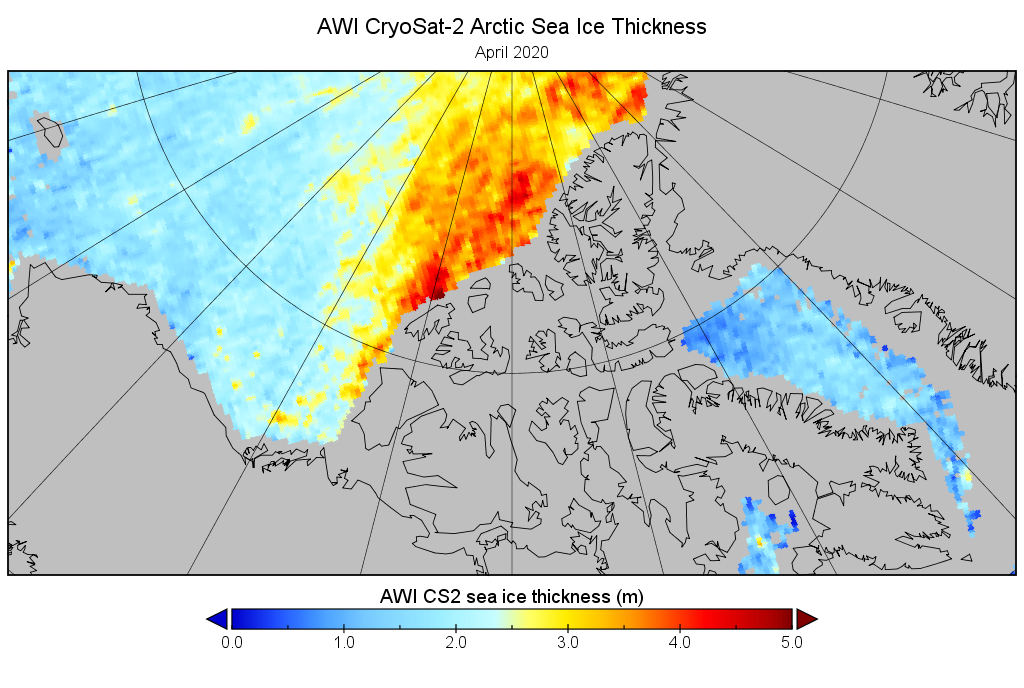 Suspicions confirmed. It looks like AWI are ignoring CS2 data in the CAA for 2020! Here's how the CPOM Cryosat-2 numbers look for a similar date, which is hopefully nearer the reality:
The CAA was fairly cloud free on June 23rd, and this satellite image shows that surface melt had started across the entire central section of the Northwest Passage: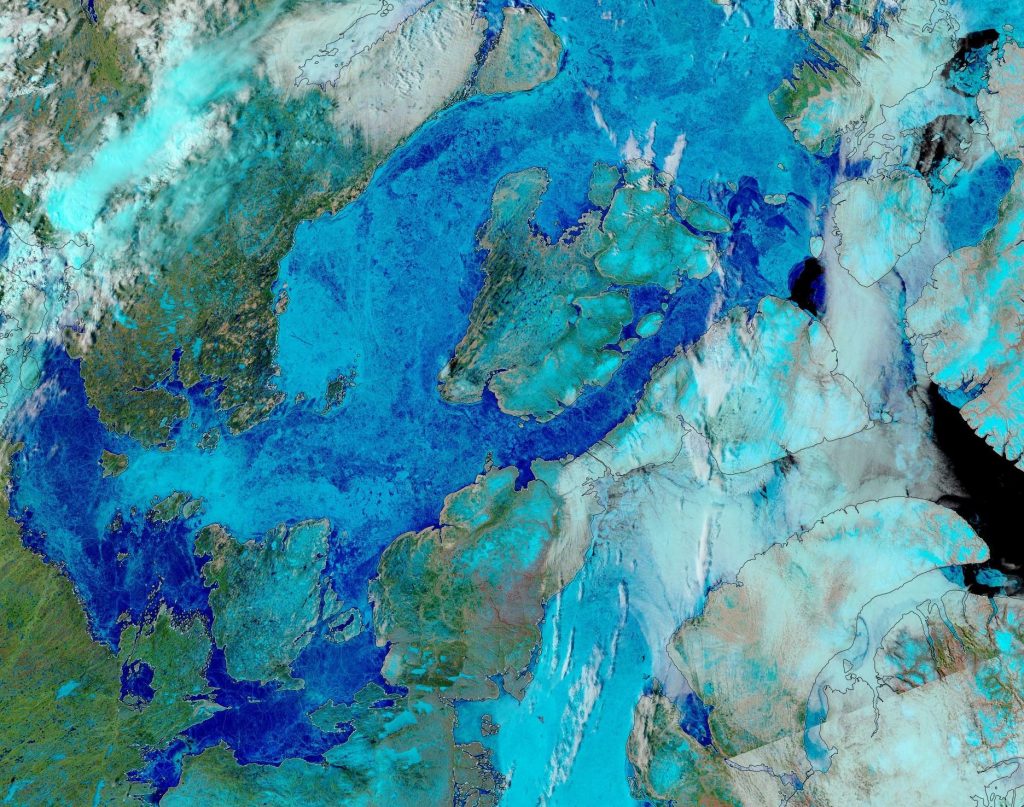 All in all it looks to me as though "small vessels" will be able to successfully make it through the Northwest Passage later in the summer of 2020, with thicker ice drifting south into Larsen Sound from the McClintock Channel being a potential bottleneck.
Watch this space!