Our usual excuse for an article such as this is an attempt by a "pleasure craft" such as the plucky little yacht Northabout to journey past Russia's northern shores. I'm not aware of any such plans for this year, but here is some interesting NSR 2018 news. According to Reuters:
A Maersk vessel loaded with Russian fish and South Korean electronics will next week become the first container ship to navigate an Arctic sea route that Russia hopes will become a new shipping highway.

The Arctic voyage by the 3,600 20-foot container capacity Venta Maersk is the latest step in the expansion of the so-called Northern Sea Route which is becoming more accessible to ships as climate change reduces the amount of sea ice.

The brand new Venta Maersk, one of the world's largest ice-class vessels, will also collect scientific data, said Maersk, underlining that the voyage is a one-off trial for now.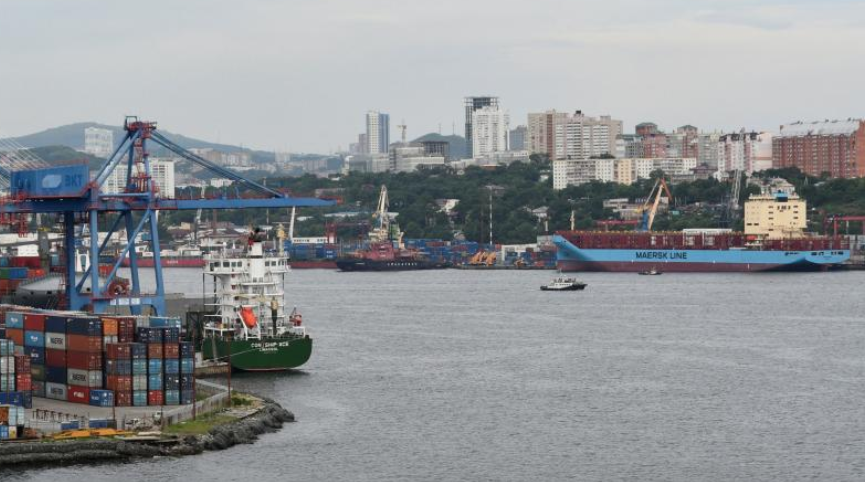 The press release continues:
The decision by Maersk, the world's biggest container shipping group, to test out the route is a positive sign for Russia, which hopes this could become a mini Suez Canal, cutting sea transport times from Asia to Europe.

"A well-respected company like Maersk sending a container ship through the Arctic, definitely signals there's something there," Malte Humpert, a senior fellow at U.S.-based think-tank Arctic Institute, said.

"Currently, we do not see the Northern Sea Route as an alternative to our usual routes. Today, the passage is only feasible for around three months a year which may change with time," a spokeswoman for Maersk said.
Here's the sea ice situation that the Venta Maersk is heading for: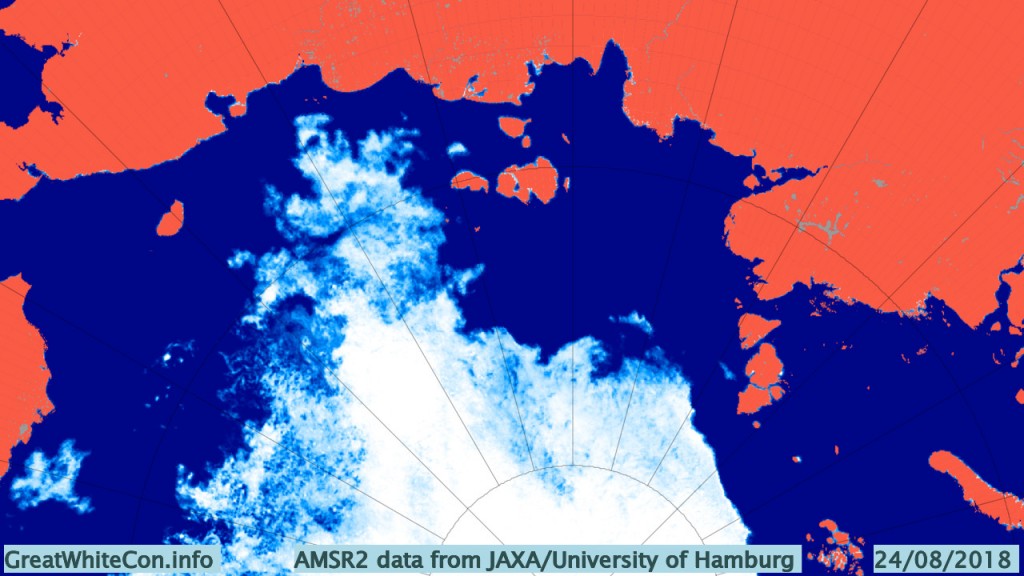 According to AMSR2 there's still some sea ice quite close to shore in the East Siberian Sea. Meanwhile according to Marine Traffic the Venta Maersk has already left Vladivostok: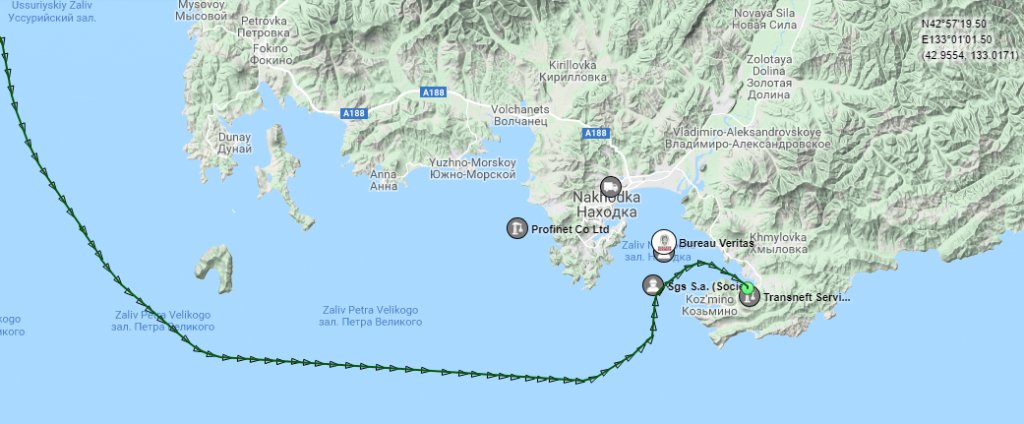 It will be a little while before she's braving the dangers of the sea ice in the East Siberian Sea. Hopefully by that time we'll have some clear satellite images at visual frequencies of anything solid in the path of all those containers. In the meantime here's a glimpse through the clouds of the approximate ice edge on August 23rd: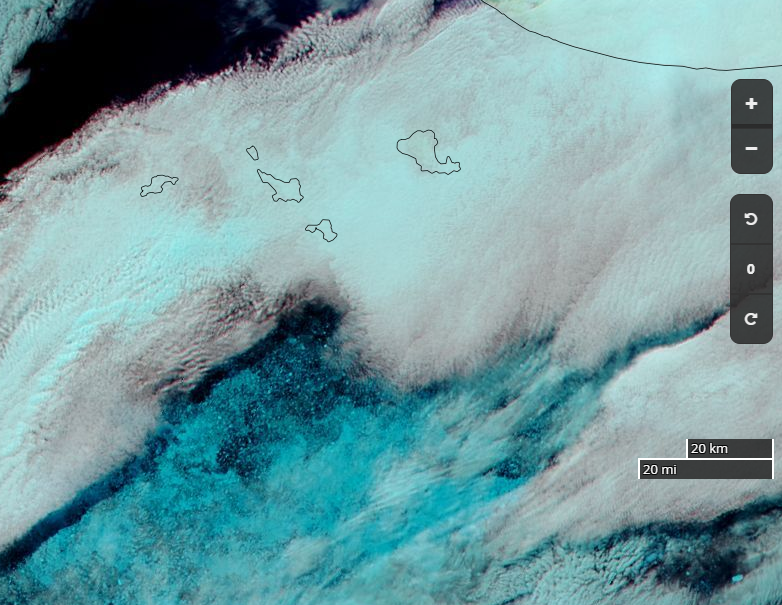 Meanwhile the Hapag Lloyd cruise ship Bremen is currently en route from Tromso to Nome via the Northern Sea Route. She is currently crossing the Laptev Sea heading for the ESS "choke point" from the opposite direction: