There's lots of coverage specifically about assorted Arctic sea ice extent metrics over on the "2023 Minimum Extent" thread. However we'll start the September open thread ball rolling with a couple of cross posted images.

At the end of August JAXA daily extent was 7th lowest for the date, at 4.49 million km² :
The median prediction of the contributors to the August call by the Sea Ice Prediction Network for the September monthly average extent is 4.6 million km² :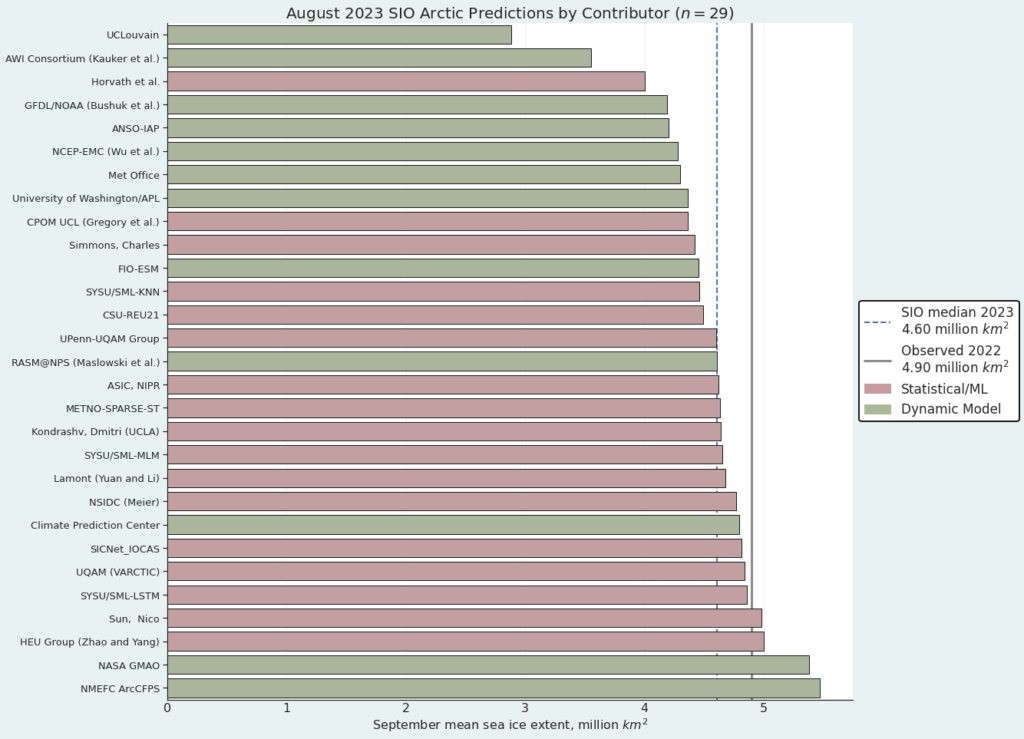 That is of course based on the NSIDC's extent metric, which currently looks like this: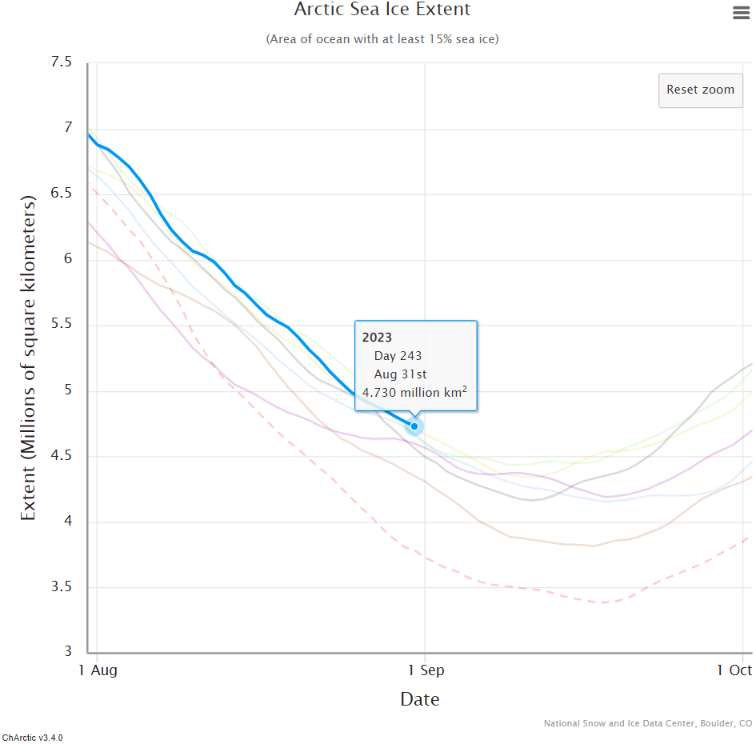 [Edit – September 5th]
The end of August PIOMAS gridded thickness data has been released. Modelled Arctic sea ice volume on August 31st was 5.18 thousand km³, 9th lowest in the PIOMAS record: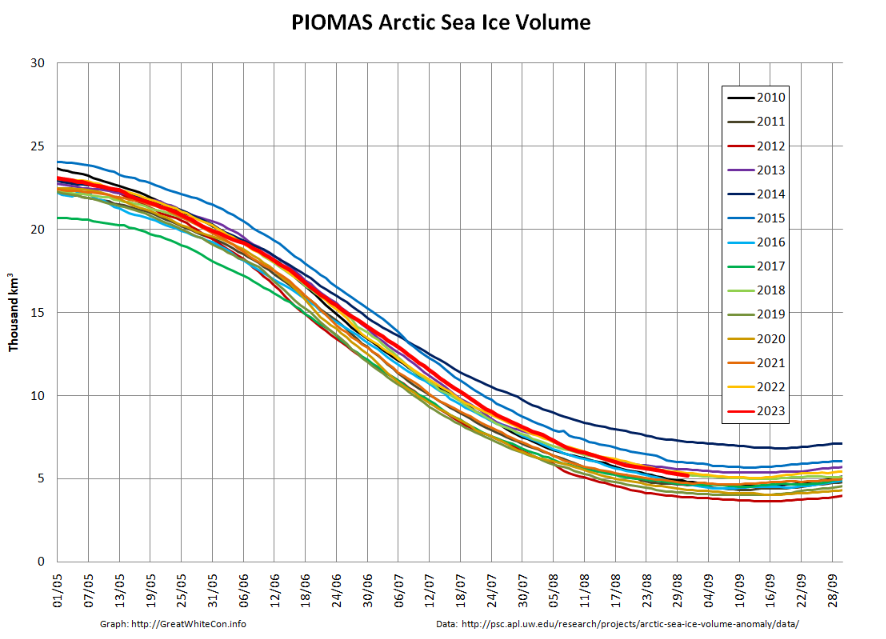 Here too is the modelled Arctic sea ice thickness map for August 31st :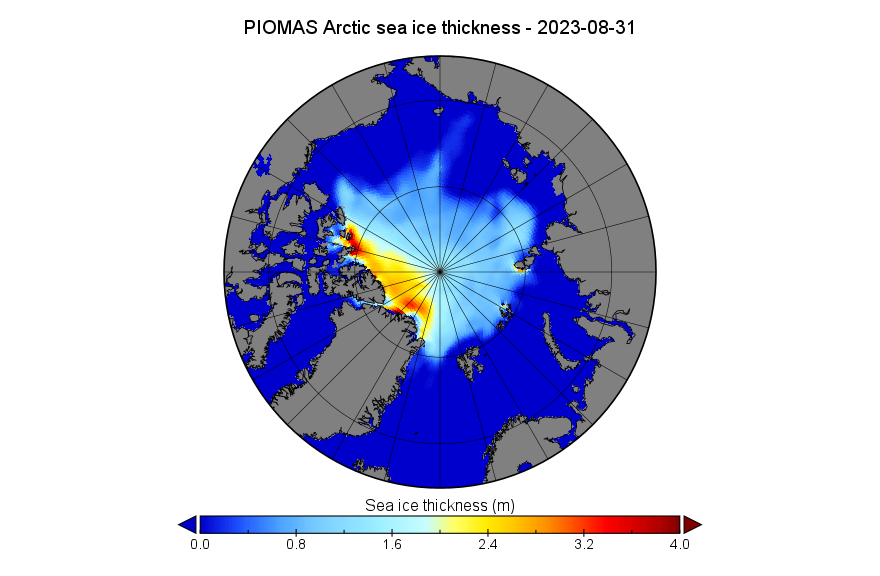 [Edit – September 10th]
According to the Canadian Meteorological Centre the cyclone on the Atlantic side of the Arctic bottomed out with an MSLP of 972 hPa yesterday: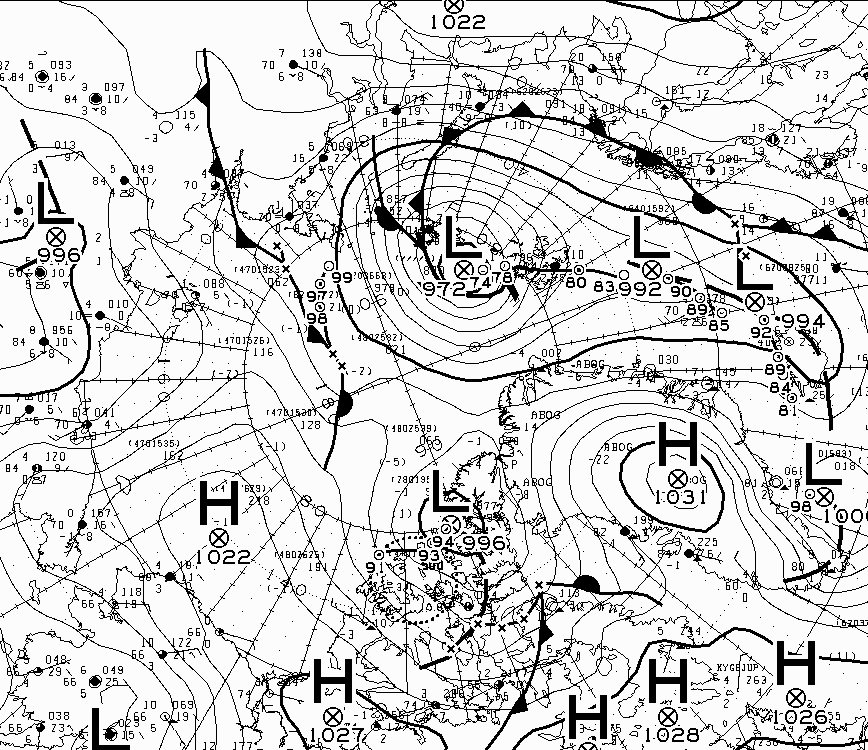 It will be interesting to see what effect the cyclone has on the area/extent numbers over the next few days.
[Edit – September 12th]
Areas of new ice (coloured pink) are starting to appear in the nooks and crannies of the Canadian Ice Service charts of the Canadian Arctic Archipelago: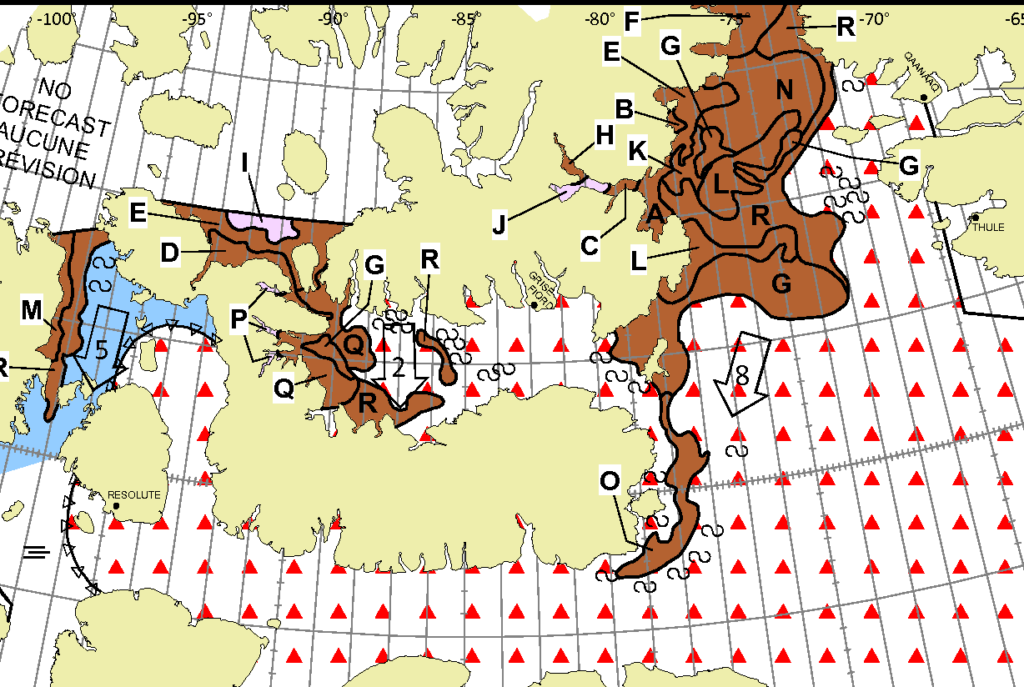 Watch this space!