We've recently been speculating about the effect on the sea ice in the Arctic of varying amounts of weather borne heat, wind and waves. The cumulative effect of all the assorted storms is that today a variety of sea ice metrics are all at their lowest ever level for the date, since their respective records began.
The JAXA/ADS extent was the first to fall below all previous years, and here's how it looks today: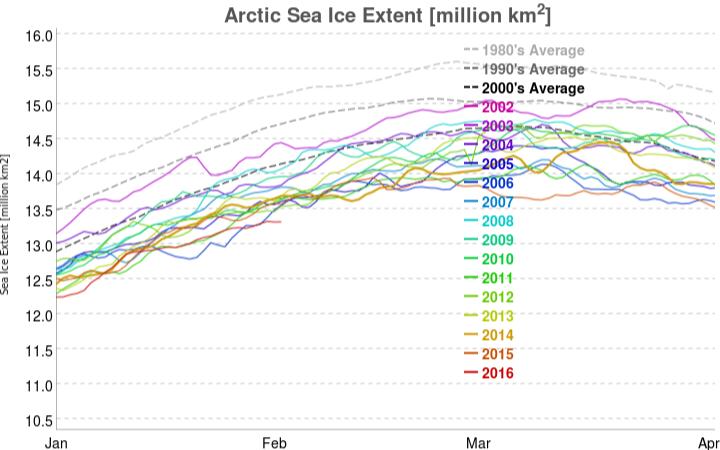 Note that it shows extent currently decreasing. Next came the Cryosphere Today area, which has also just decreased from the day before: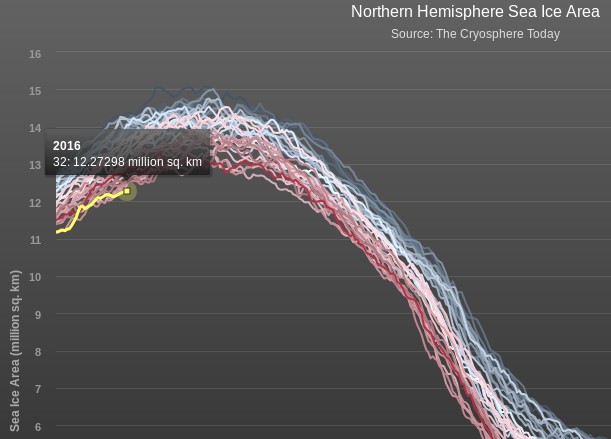 The latest metric to join the club is the 5 day averaged version of the NSIDC Arctic sea ice extent, which currently reveals: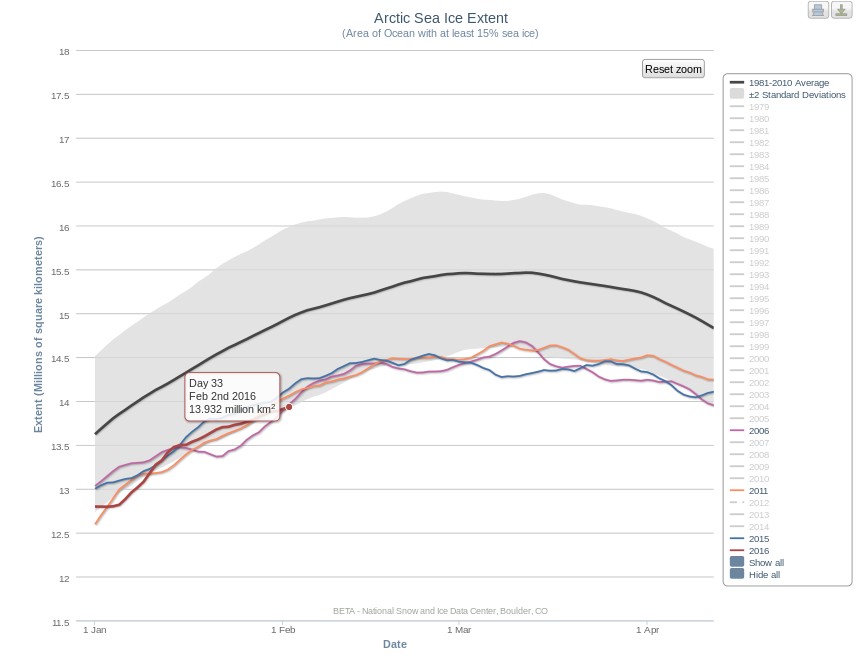 Would any brave reader care to hazard a guess where and when the assorted Arctic sea ice metrics will eventually reach their maximum values for 2016?
P.S. The NSIDC average Arctic sea ice extent for January 2016 is also in the "lowest ever" club: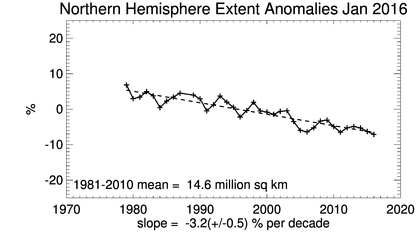 * Since satellite records began