We'll start the new month in traditional fashion. Here's the high resolution AMSR2 sea ice extent and area: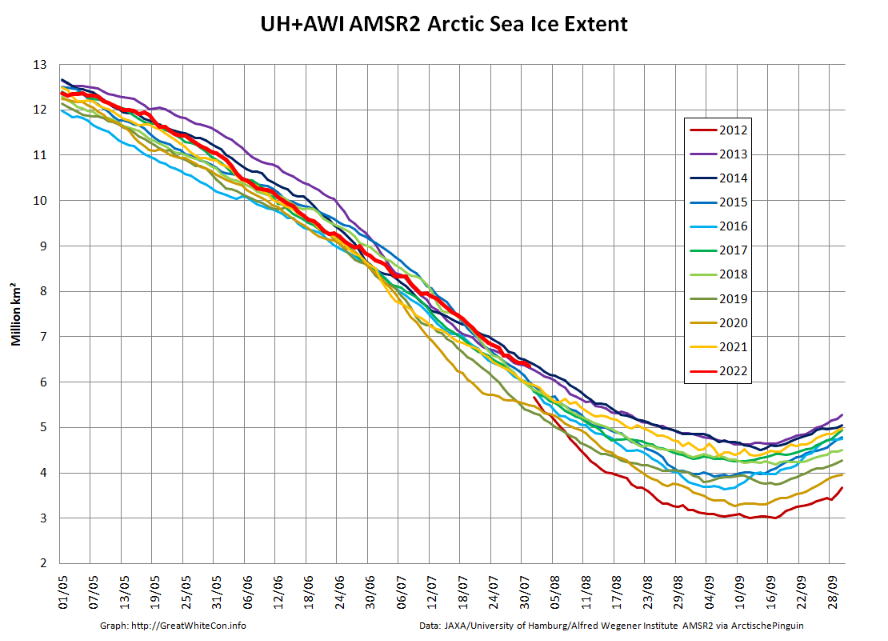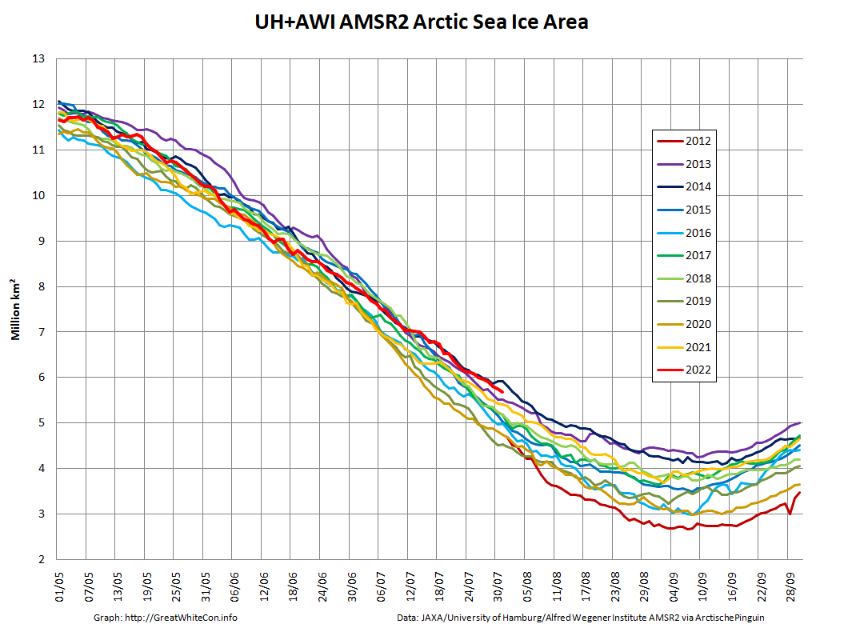 Extent decline in July proved to be somewhat sluggish by recent standards. A week ago I posed the question:
Is 2022 more likely to follow the path of 2012, 2013 or 2016 to this year's minimum?
At the moment the answer seems to be "2013 Jim!". However what about the condition of all that ice? Here's the latest AMSR2 concentration map: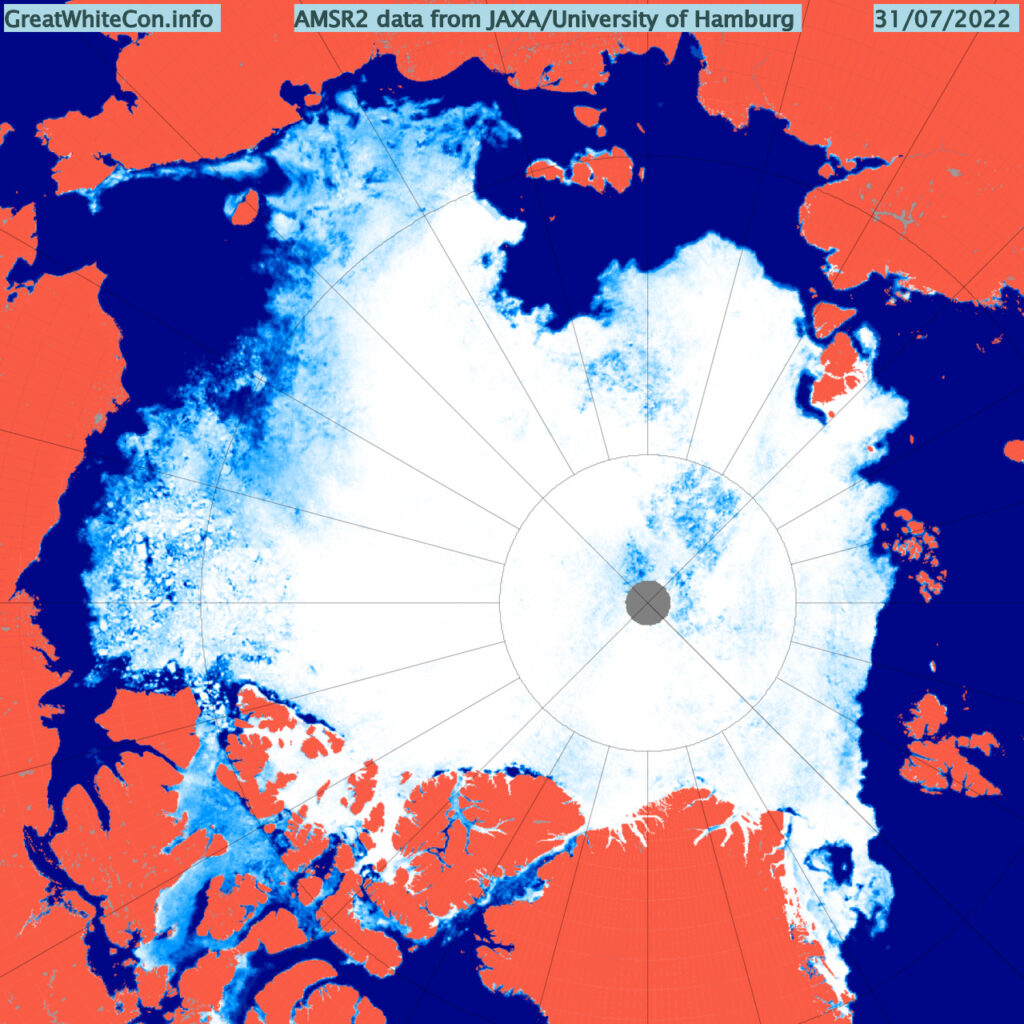 It reveals a large area of lower concentration ice on the Pacific side of the Arctic. There is also, particularly given the location, a large area of lower concentration near the North Pole. Here's a much closer look at the ice around the Pole: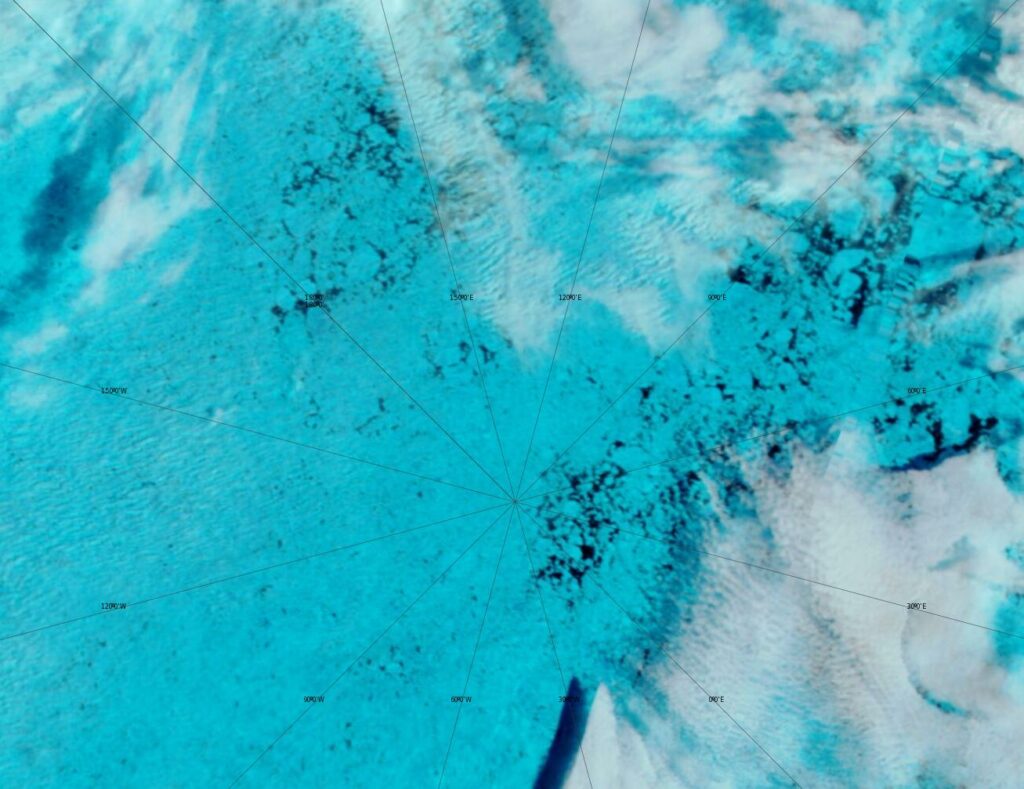 A lot of ice looks vulnerable if the weather becomes unfavourable for ice survival. However whilst low pressure is currently forecast to take over the Central Arctic there is nothing similar to the "Great Arctic Cyclone" of 2012 in sight at the moment.
[Edit – August 16th]
The PIOMAS team's July report has yet to appear on the Polar Science Center web site. However the gridded data was posted at the beginning of August so here is the "unofficial" Arctic sea ice thickness map for July 31st:
Plus PIOMAS volume via Steven/Gerontocrat on the Arctic Sea Ice Forum: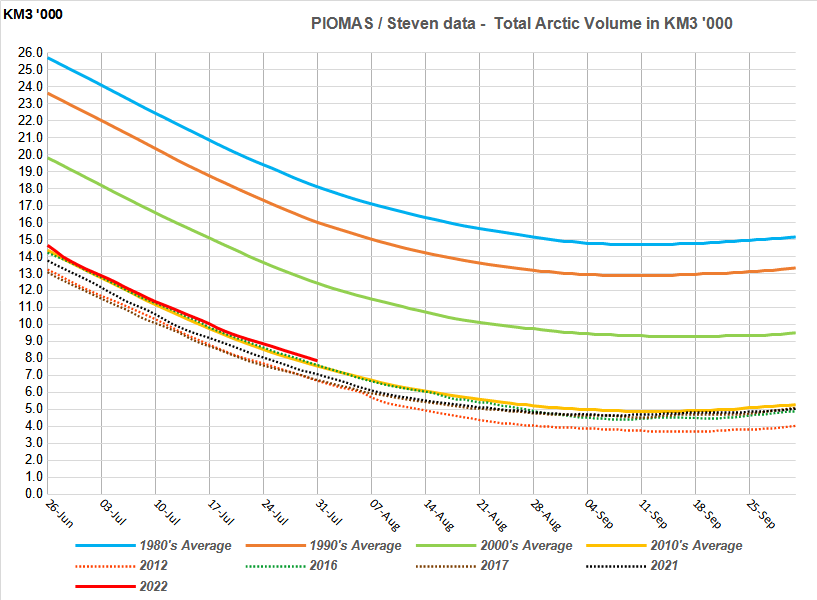 PIOMAS  Volume as at 31 Jul 2022  7,848 KM3

Volume is at position #11 in the satellite record
Watch this space!