After a long hiatus courtesy of the demise of the annual Barneo ice camp and the Covid-19 pandemic we are pleased to be able to report that an ice mass balance buoy has once again been installed on a floe in the vicinity of the North Pole. Here's the evidence: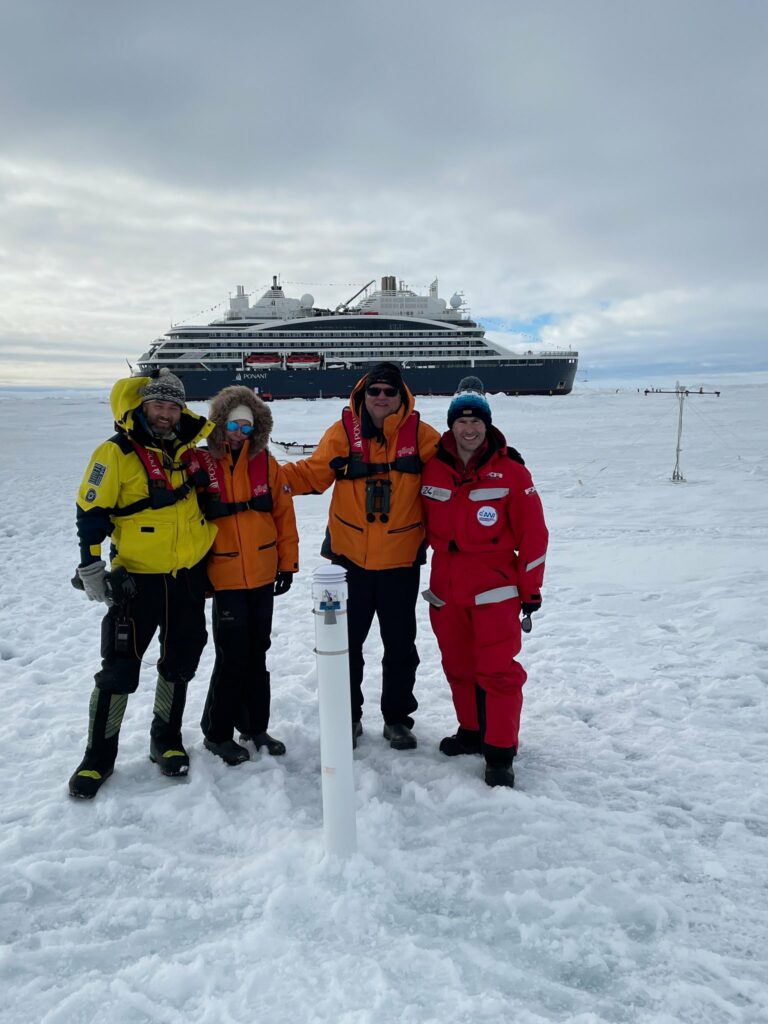 The ship in the background is not a traditional research icebreaker. It is Ponant Cruises' Le Commandant Charcot, one of a number of new ice hardened cruise ships voyaging across the Arctic Ocean and adjacent seas. Le Commandant Charcot reached 90N on July 13th: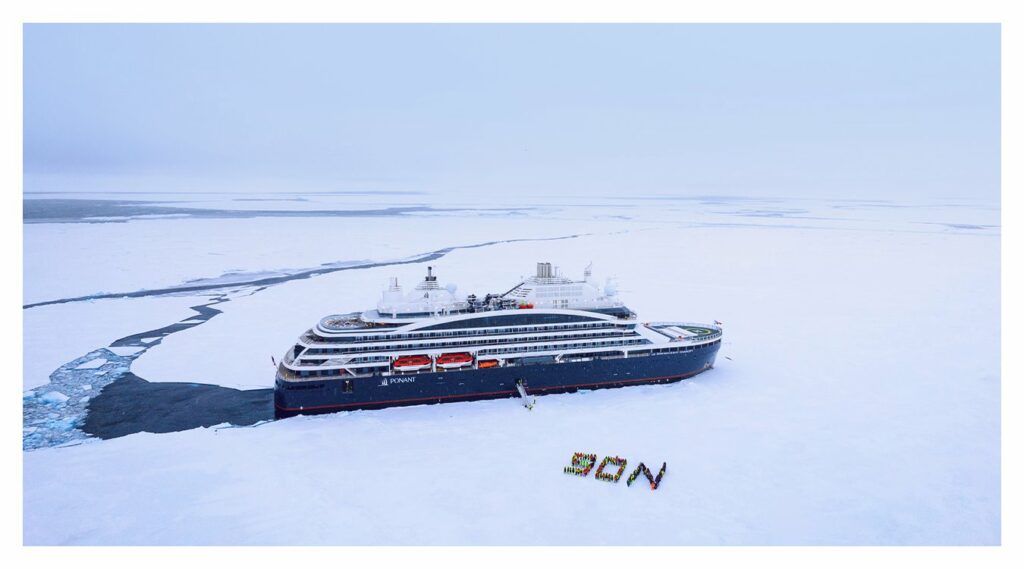 However he was beaten to the polar punch by the Russian nuclear powered icebreaker 50 Let Pobedy. This picture is dated July 12th, when snow looks to have been falling at the top of the world: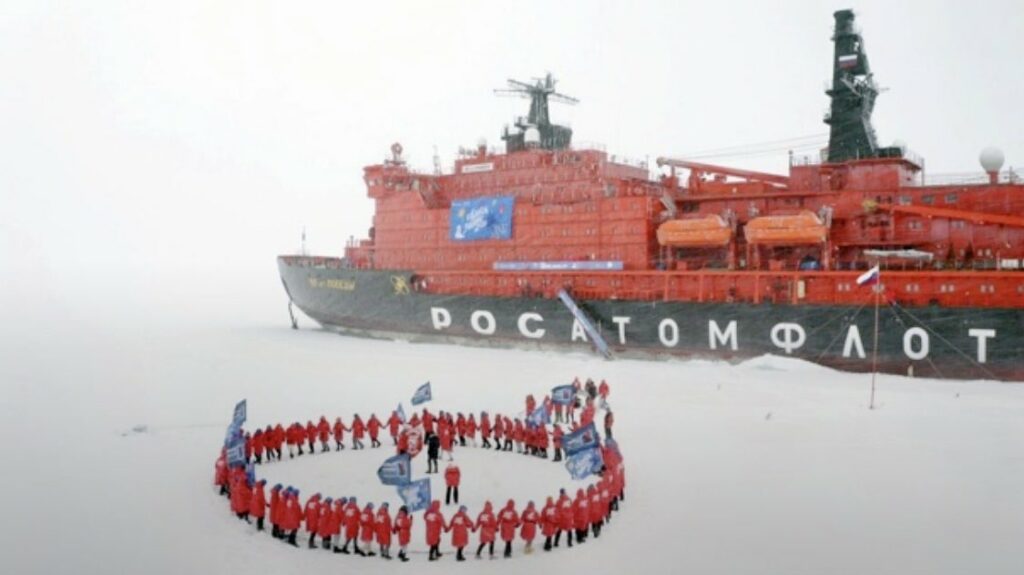 We are eagerly awaiting data from the newly installed buoy, but it seems we will have to wait a little longer:
However a snow buoy was also installed by the Alfred Wegener Institute at the same time as the SIMB3: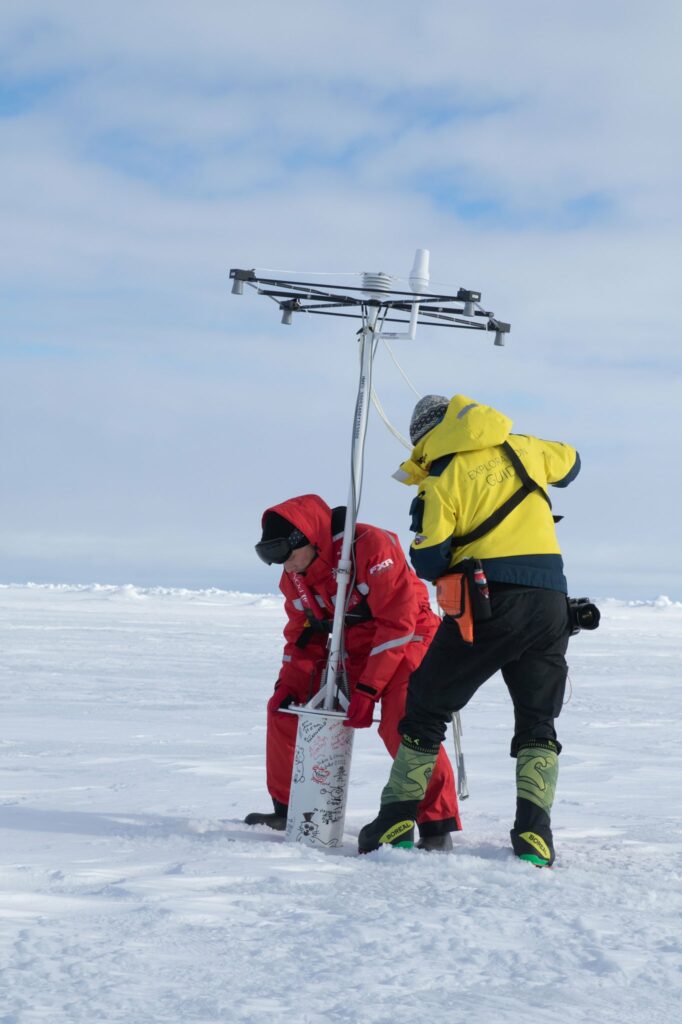 Data from that one is already available for download from the AWI web site. Whilst we await some thickness numbers, sea ice concentration around the Pole is currently remarkably low for the time of year. Here is a recent "false colour" MODIS image of the far north: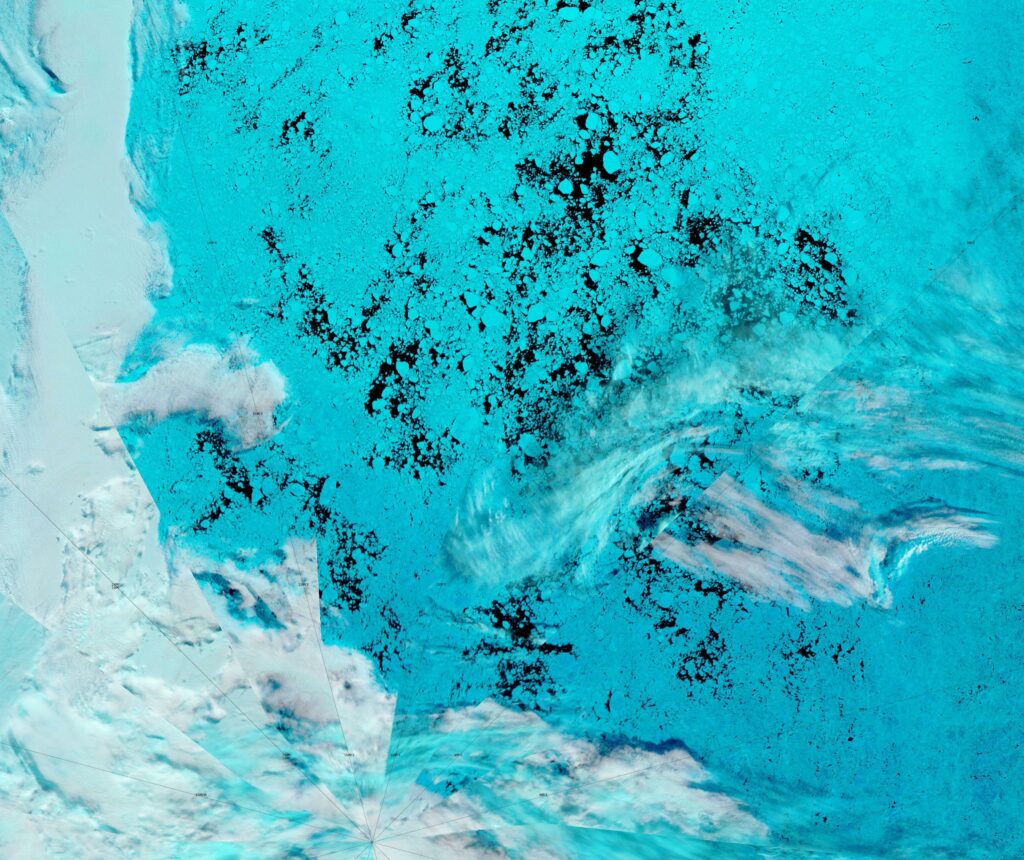 Here too is the latest AMSR2 sea ice concentration map of the Arctic Ocean: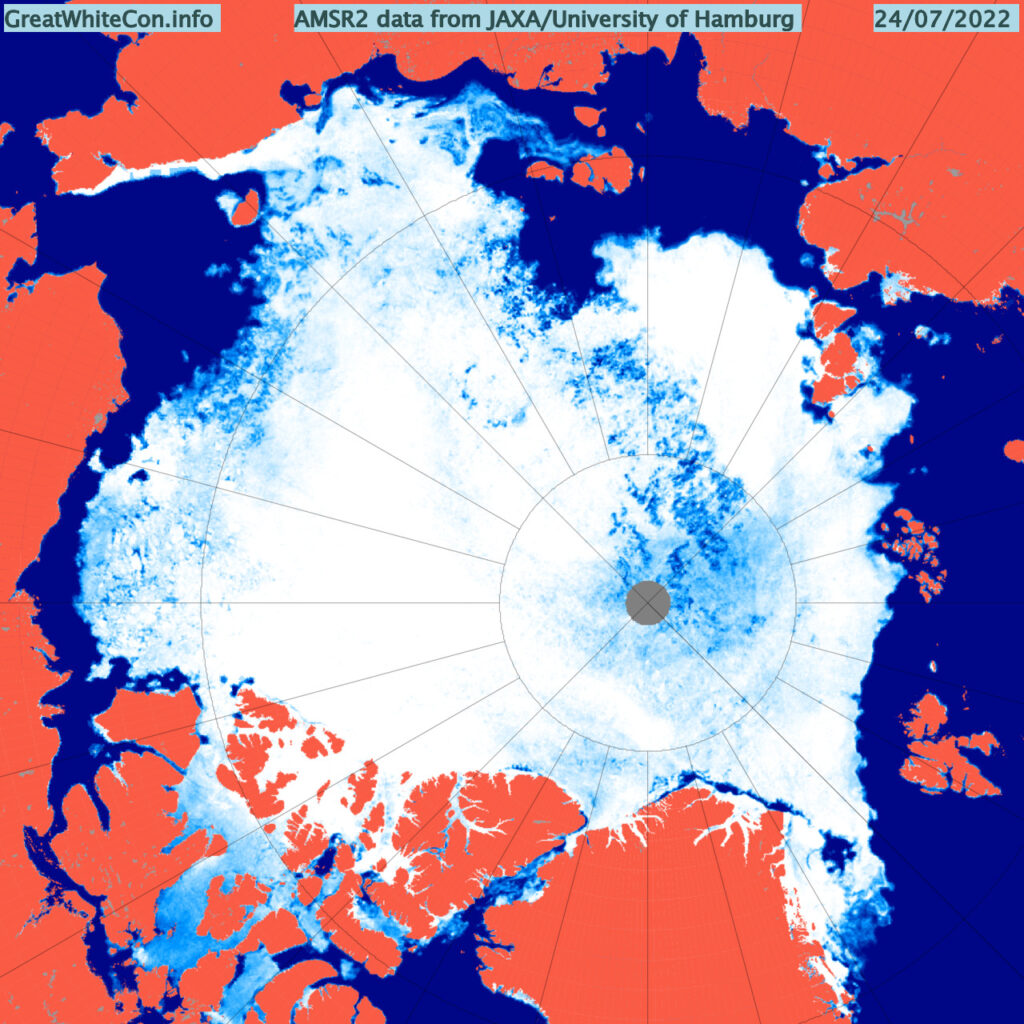 [Edit – July 26th]
There's a clearer view of the fractured sea ice near the North Pole from on high this morning: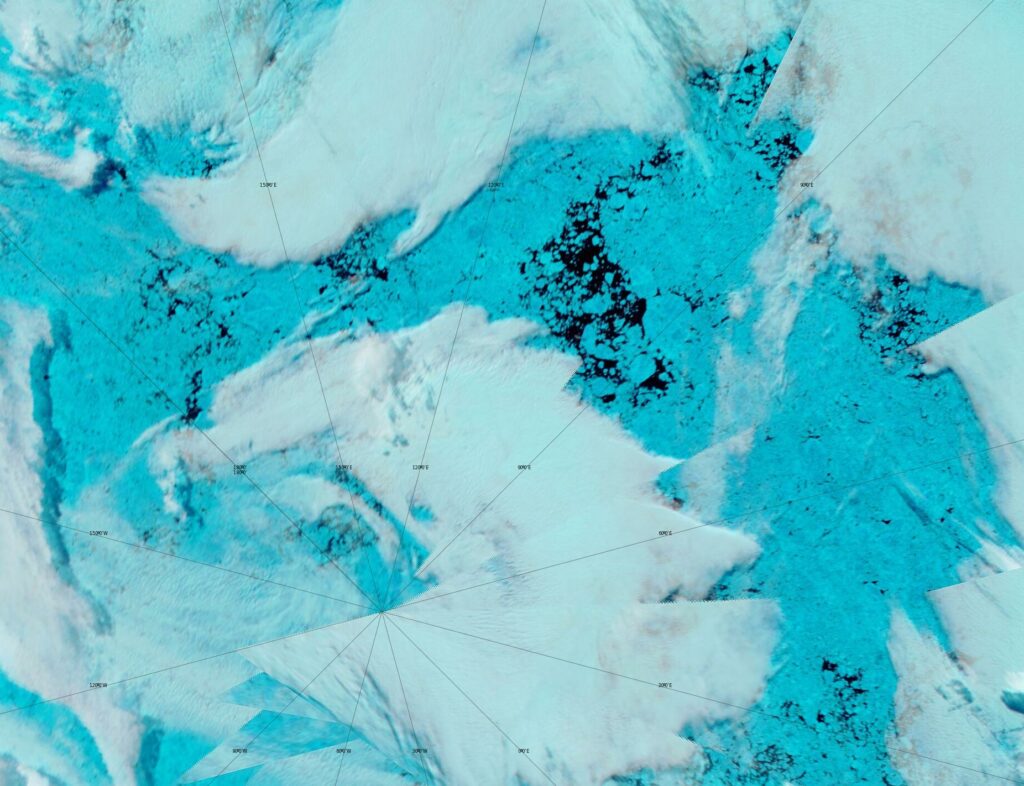 Click the image for a closer look.
[Edit – July 30th]
The Norwegian research icebreaker Kronprins Haakon reached the North Pole on July 28th. Here are a few photos commemorating the event: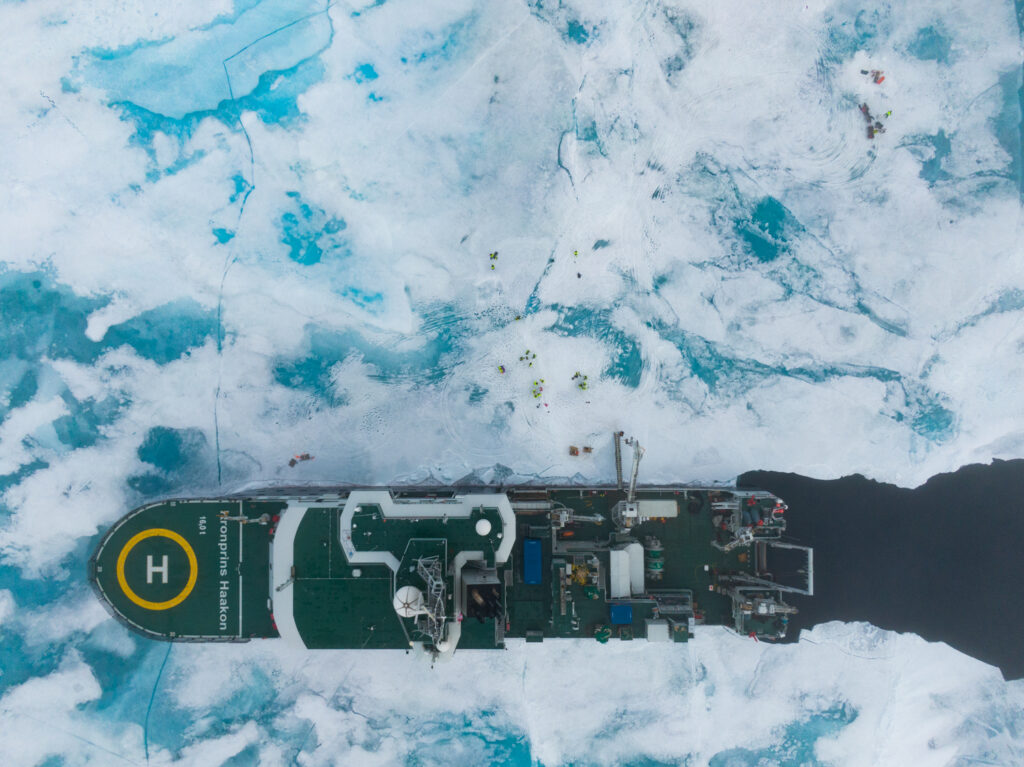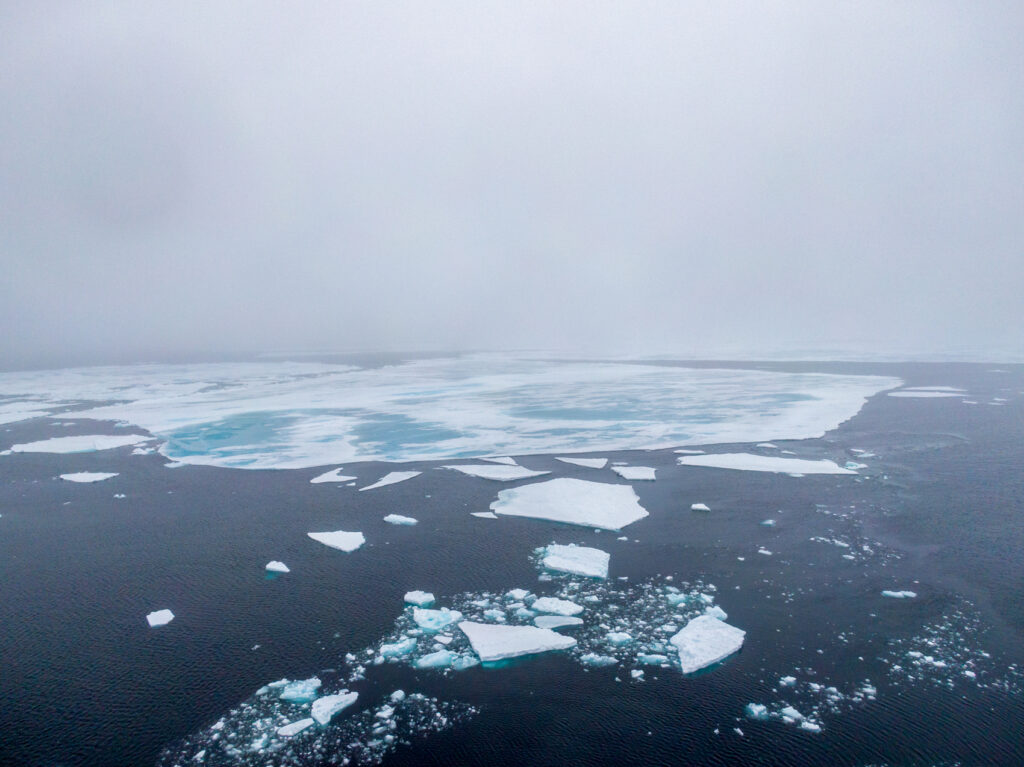 According to this (auto-translated) Norwegian language article:
The ship reached the North Pole at 15.30. It was several days earlier than expected.

"We know that the Arctic Ocean is changing, but we did not expect the changes to be so extensive", says expedition leader and director of the Polar Institute, Ole Arve Misund.

The ship set course for the North Pole from Tromsø on 19 July. According to Misund, they had expected to use longer time and more engine power to reach the North Pole.

"We were prepared for much more ice-breaking. But for long periods we have had open leads all the way through", he says.
As we previously surmised, that "we" is plural:
P.S.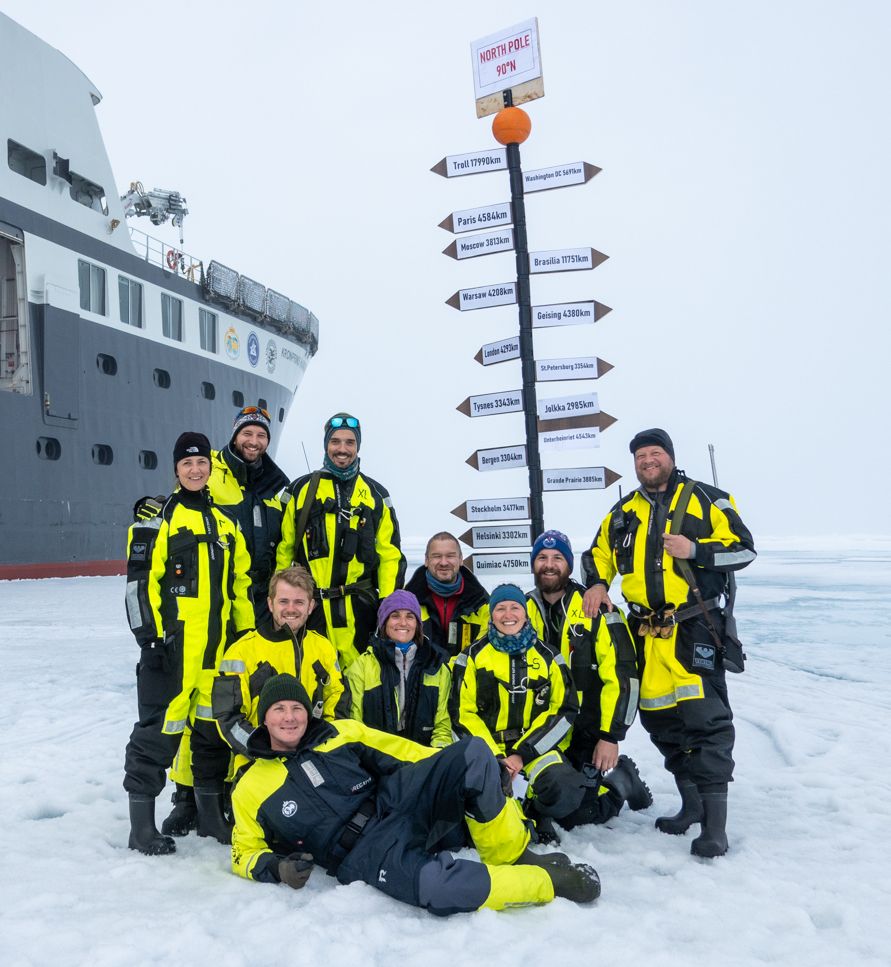 [Edit – August 1st]
A glimpse of large areas of open water only a few kilometres from the North Pole this morning: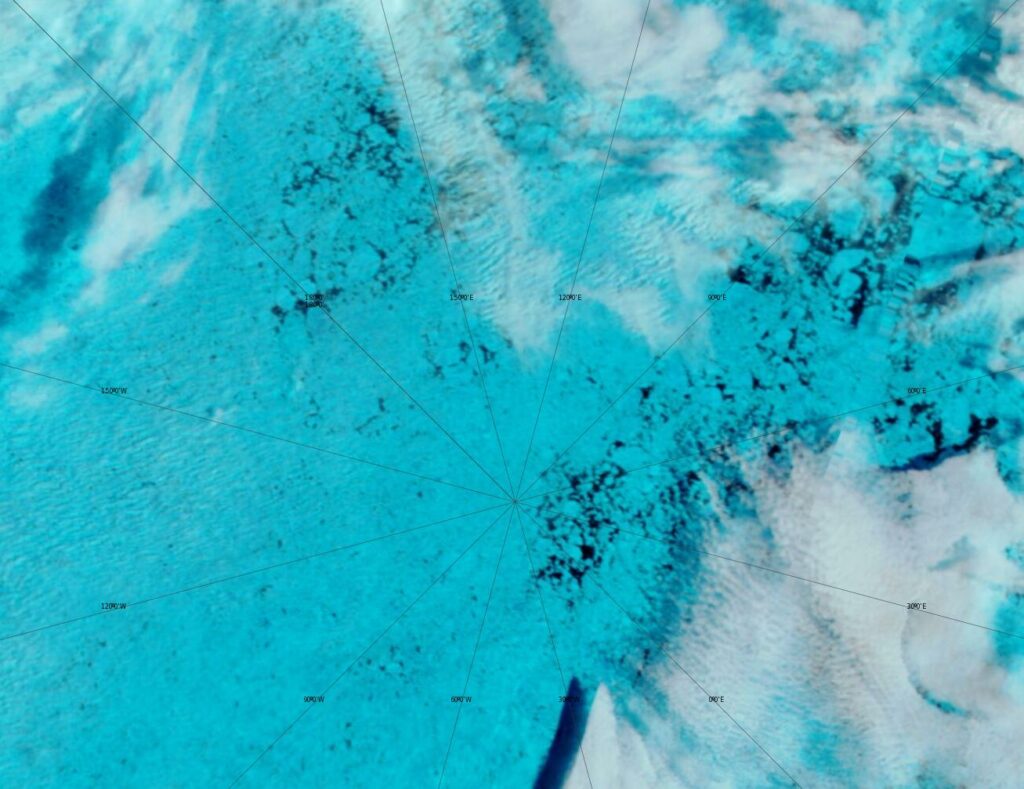 Here too is the current AMSR2 sea ice concentration map of the Arctic Ocean: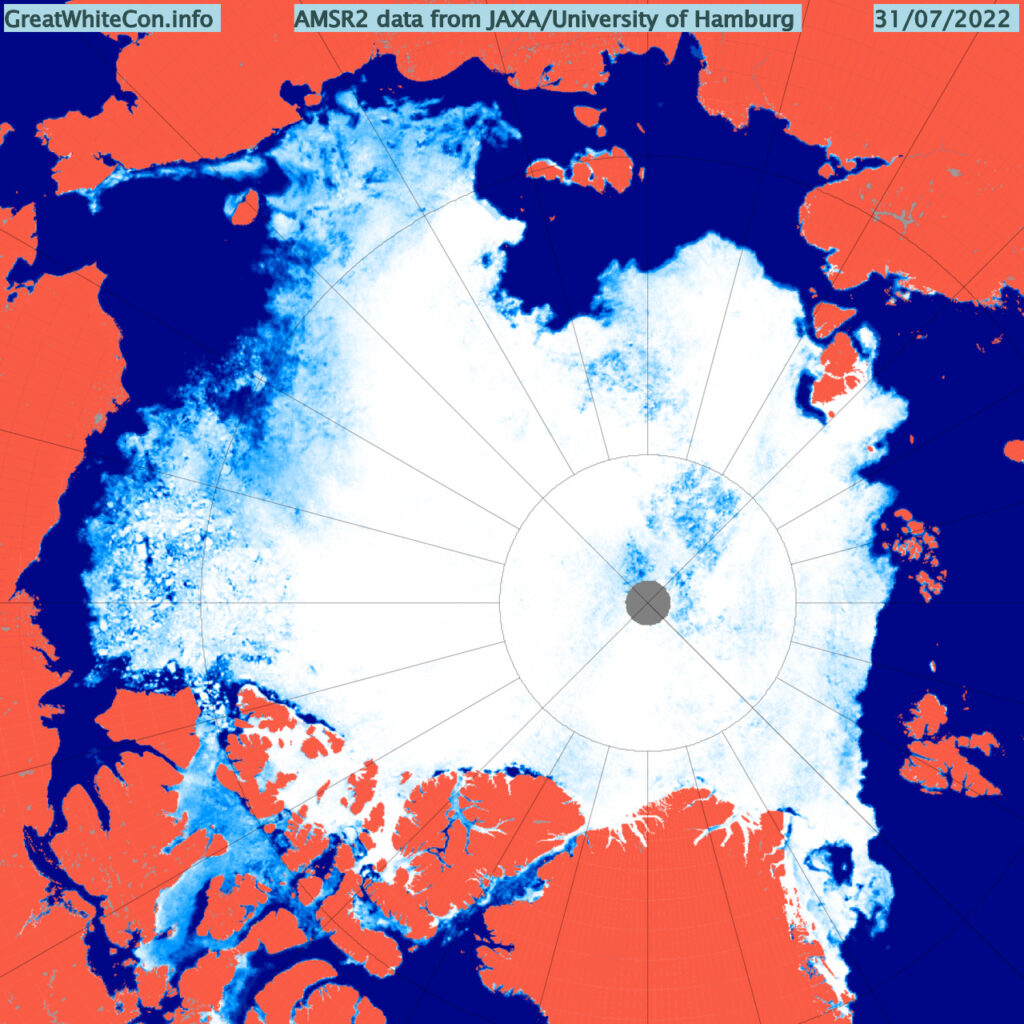 [Edit – August 19th]
A clearish view of lots of open water north of 85 degrees: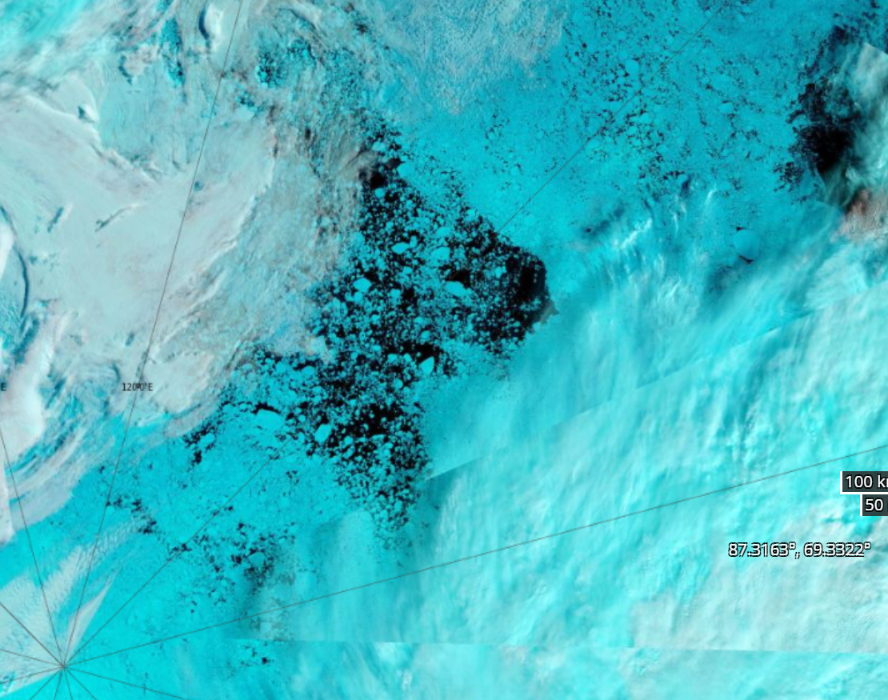 [Edit – August 31st]
Another look at the area of open water near the Pole: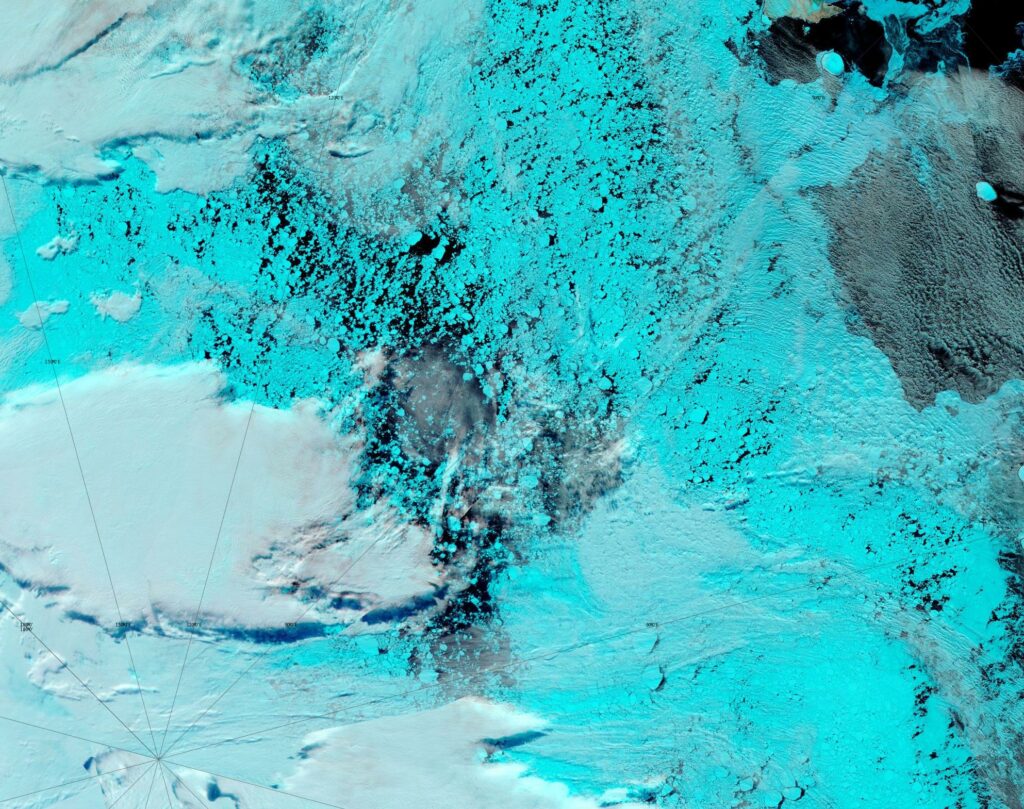 Watch this space!