Extremely belatedly I've just discovered that many weeks ago Sébastien Roubinet set out on another expedition to cross the Arctic Ocean in an ice skating catamaran, now christened Babouch-ty. Seb has already led several similar expeditions in the high Arctic, and on this occasion he is accompanied by Eric André and Jimmy Hery. They set sail from Sachs Harbour on Banks Island at the end of June, and have seen many sights since then! Here are a few of them:
Here too is a more recent image of Babouch-ty and Ellesmere Island: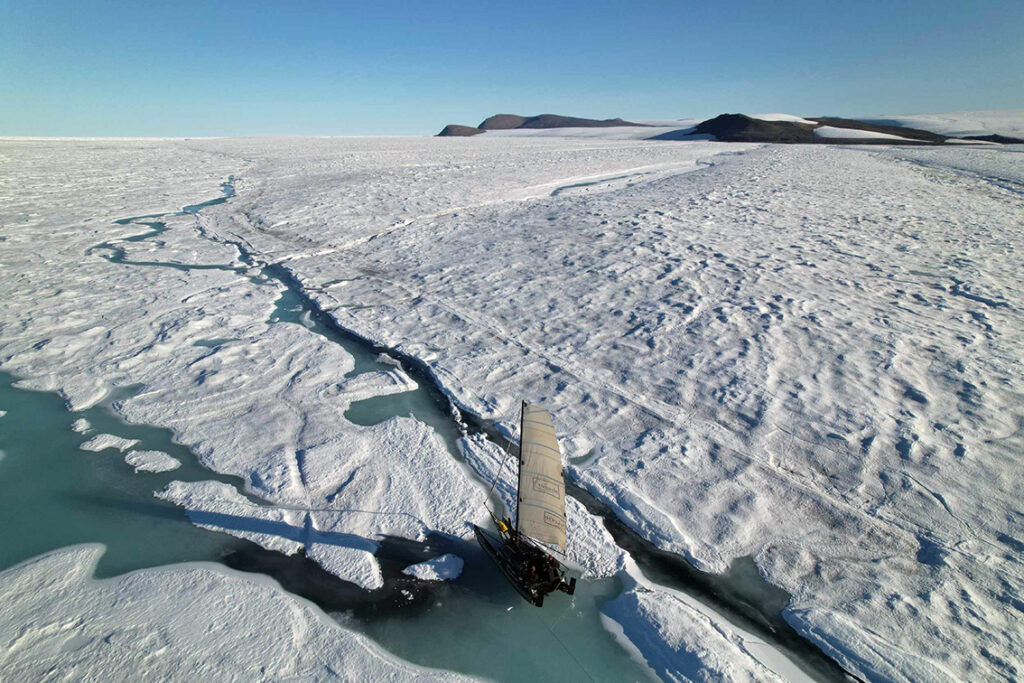 The Nagalaqa tracking map shows that Babouch-ty looks set to round Cape Columbia, the northernmost point on Ellesmere Island, round about now:
The original aim of the expedition was to reach Svalbard via Cap Morris Jesup, but given the length of time it has taken the team to get this far they have sensibly decided to take an early exit from the Central Arctic via the Nares Strait: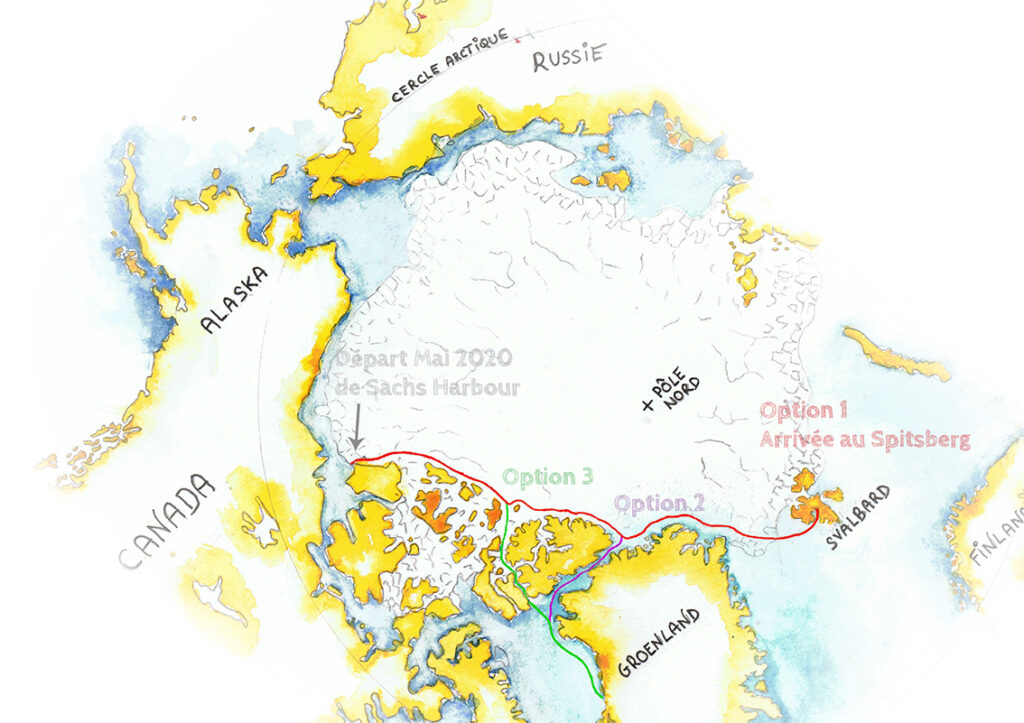 [Edit – September 26th]
Seb has decided to terminate the Nagalaqa Expedition in the Nares Strait, north of the Kane Basin: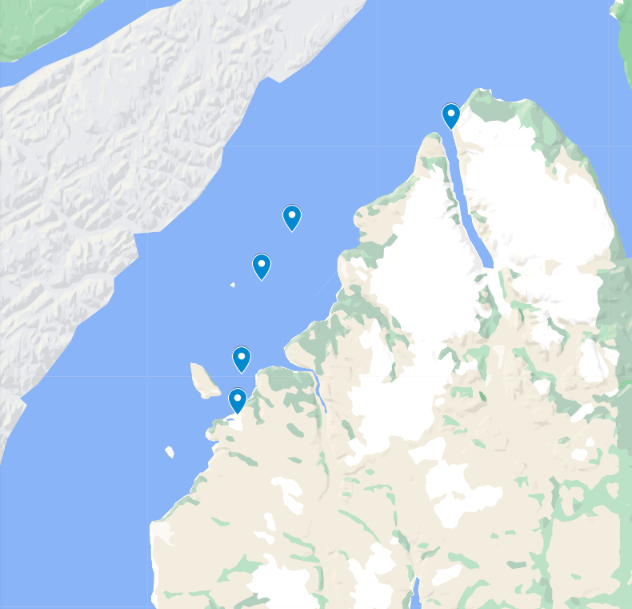 Winds of more than 30 knots are forecast. The weather window didn't really open. Luckily we're not on the water, with our wobbly little boat, it would have been catastrophic… Here and now, the winds, the cold, the snow, the darkness remind us that winter is back. The Arctic requires patience, perseverance, but also a large dose of humility. We are waiting for better weather conditions so that a helicopter can take off and pick us up. In a few days, we will leave Babouch-ty, dismasted, coiled in a fold of ground and moored to bags of stones… This expedition ends here for this year.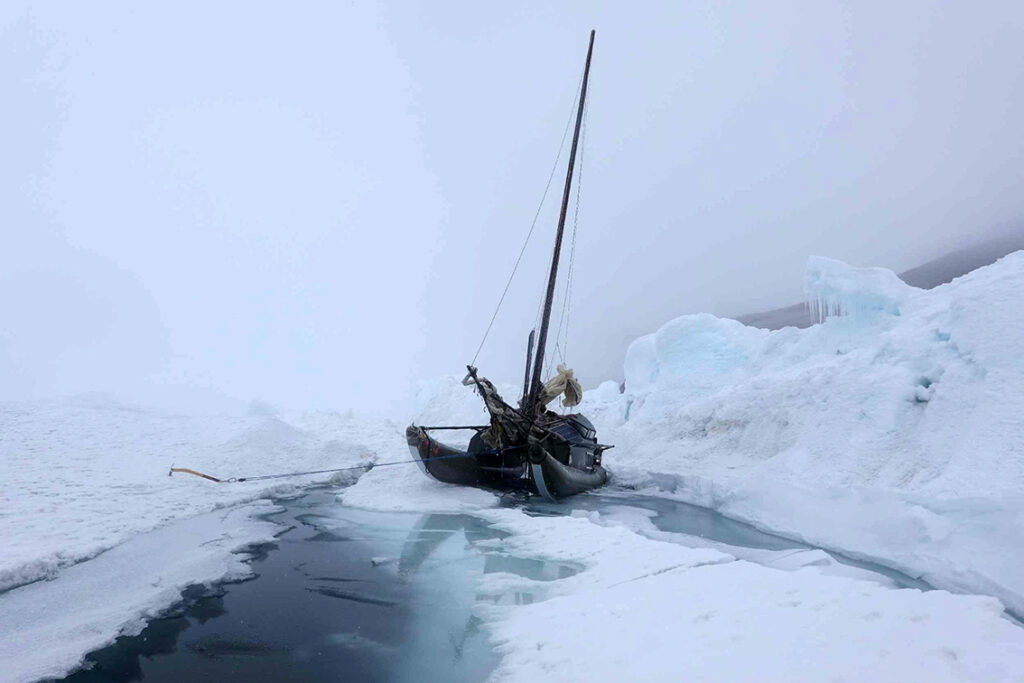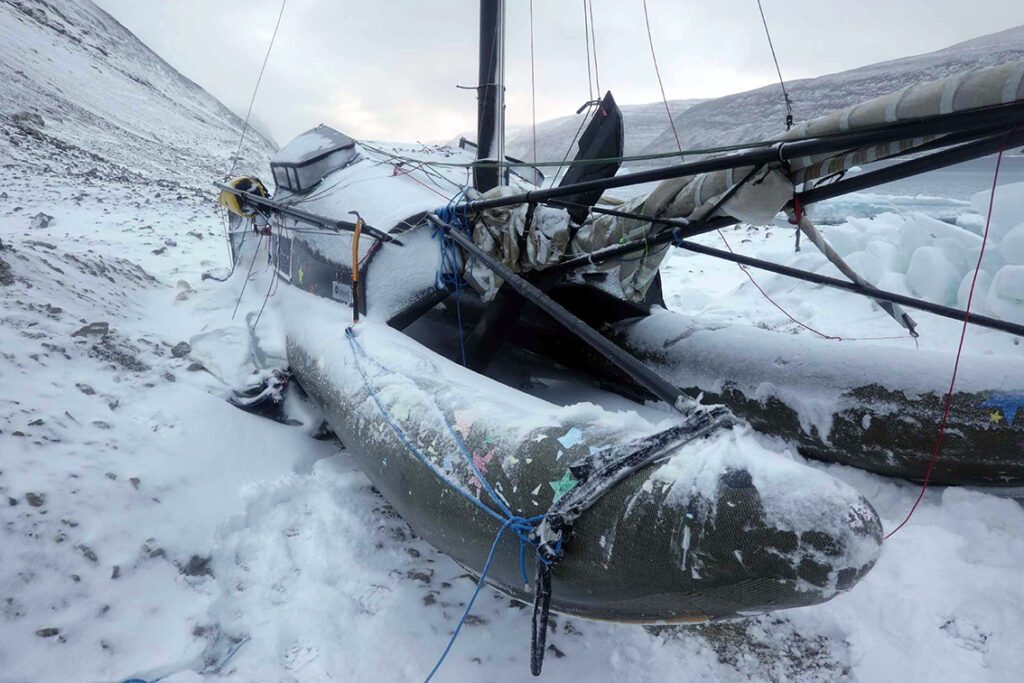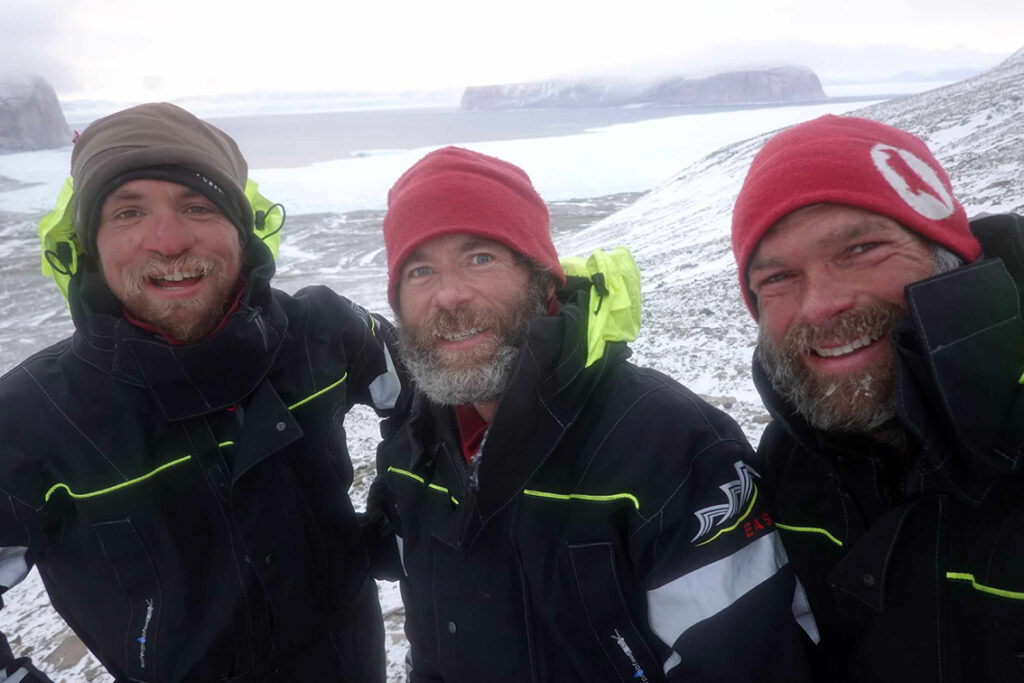 Watch this space!