Further to our recent coverage of the voyage of the good ship Polarstern past Kap Morris Jesup comes this video courtesy of Suman Singha:
An animation created with 2745 high resolution Sentinel-1 SAR images.

Sentinel-1 data courtesy Copernicus
Plus the early autumn estimates of Arctic sea ice thickness from CryoSat-2 via the Centre for Polar Observation and Monitoring: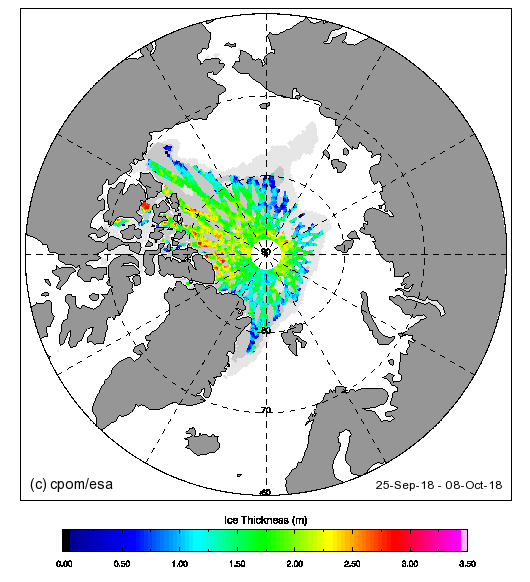 Please note the abnormally thin sea ice to the north of Greenland.
Finally, for the moment at least, here's the latest Arctic sea ice age information extracted from the October 2018 edition of the NSIDC's Arctic Sea Ice News: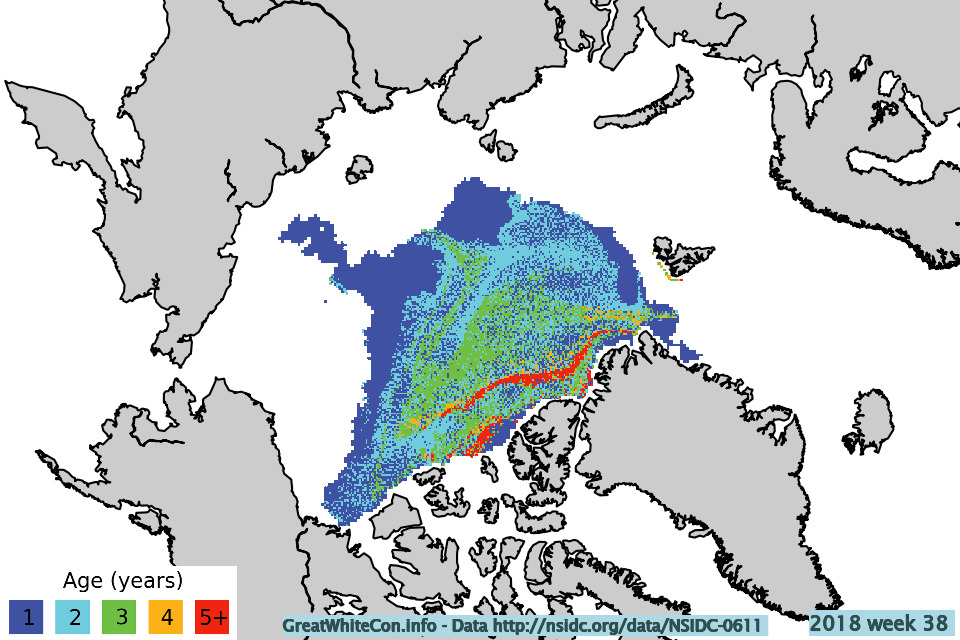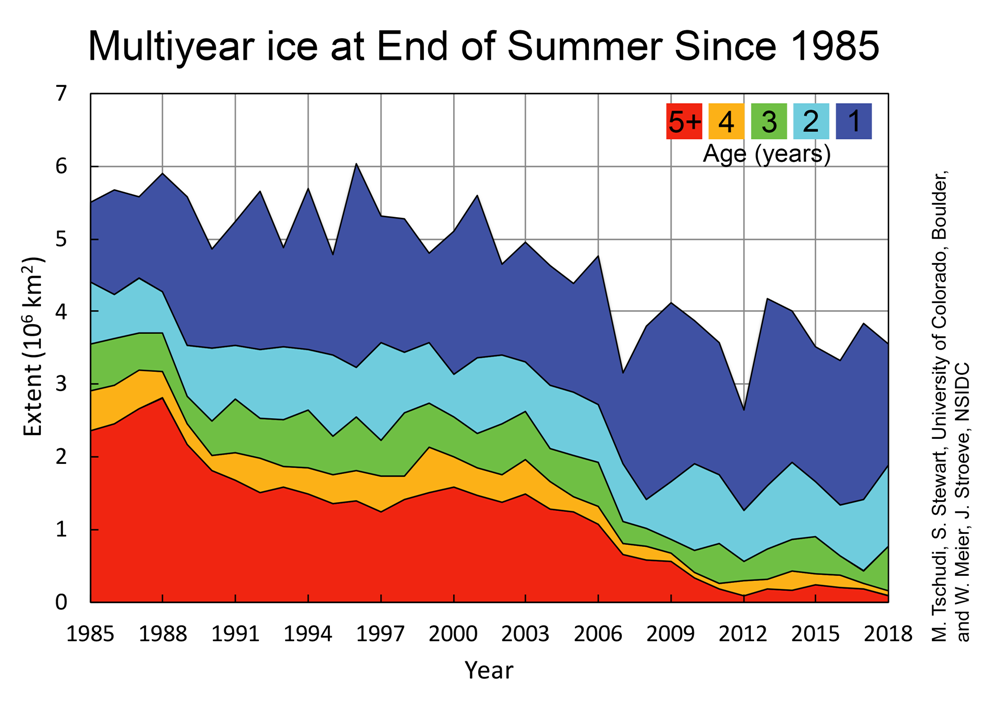 The "oldest, thickest sea ice in the Arctic" seems to be vanishing before our very eyes.