A somewhat belated start to our October 2018 coverage, but firstly please take a look at this graph: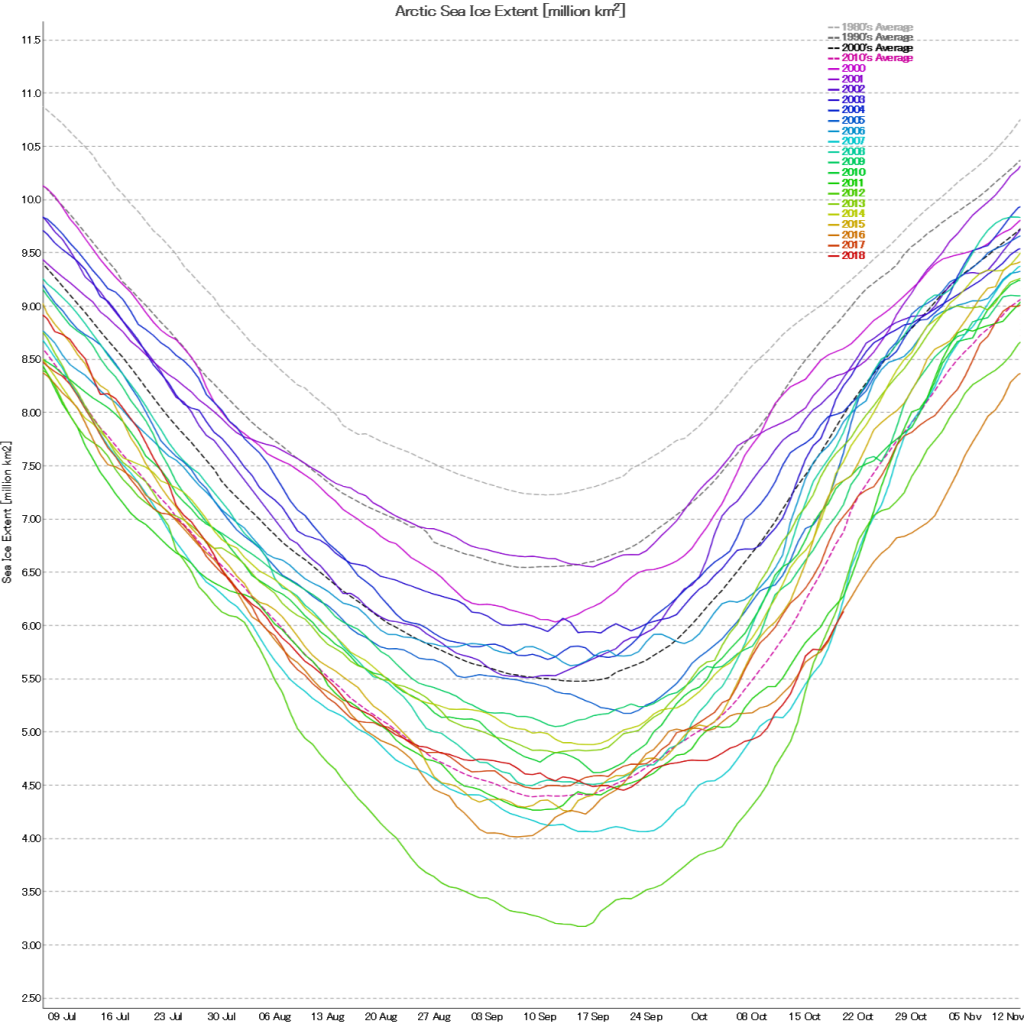 Following a remarkably sluggish refreeze this year JAXA extent is currently the lowest for the date since their records began. Meanwhile Wipneus has just released his mid month PIOMAS volume update on the Arctic Sea Ice Forum: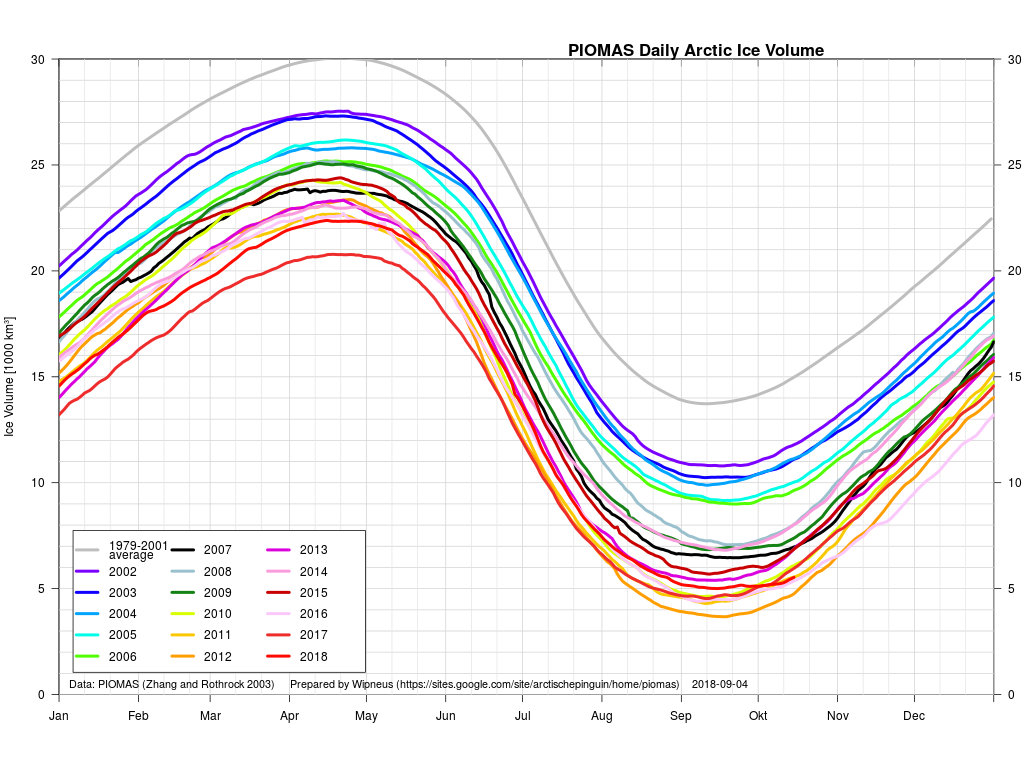 That graph reveals that Arctic sea ice volume has been increasing much more slowly than usual during October. The fact that the DMI freezing degree days graph is currently below all previous years in their records no doubt has something to do with that: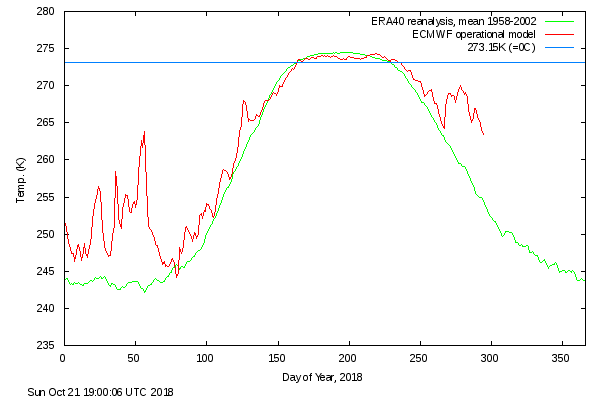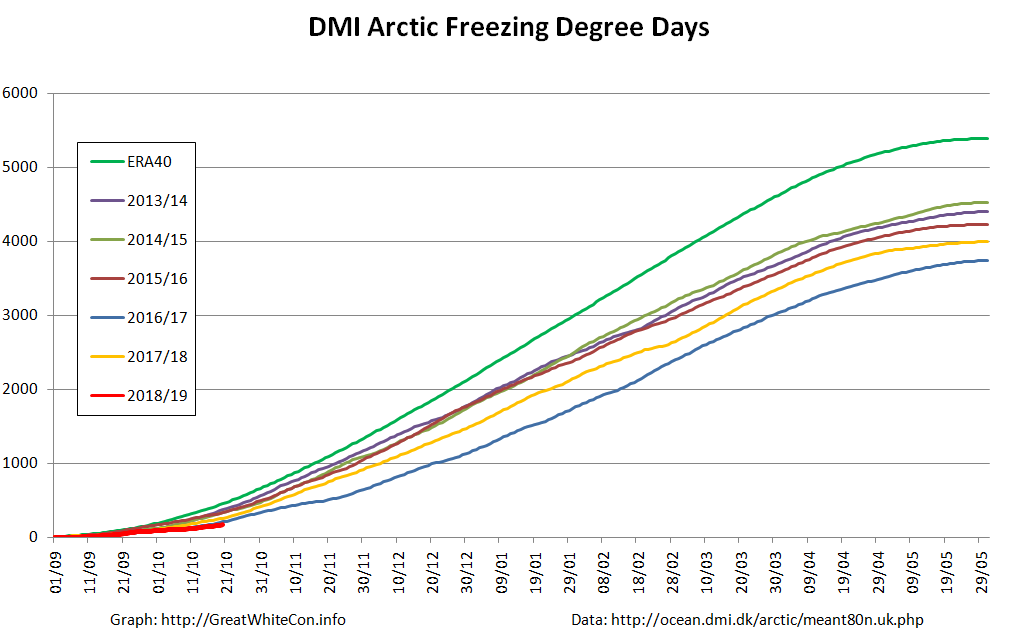 Wipneus has also updated the mid month PIOMAS gridded thickness map: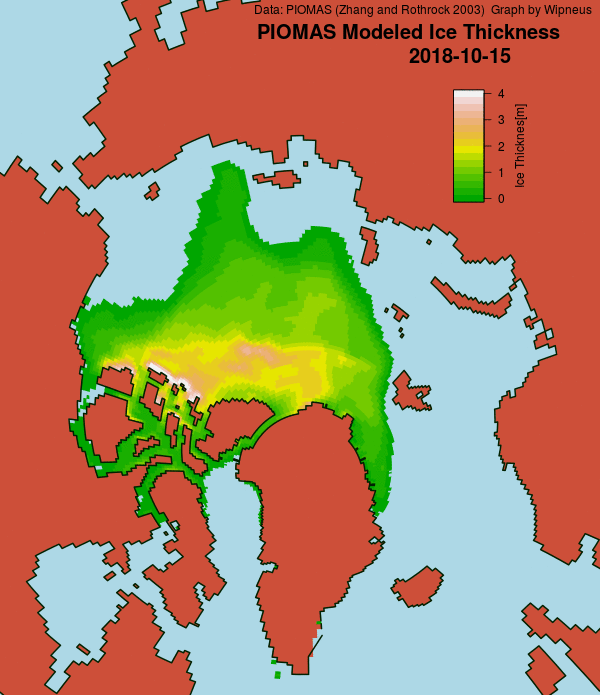 That's the output of a model of course, but here too is the CPOM version of CryoSat-2 "measured" thickness: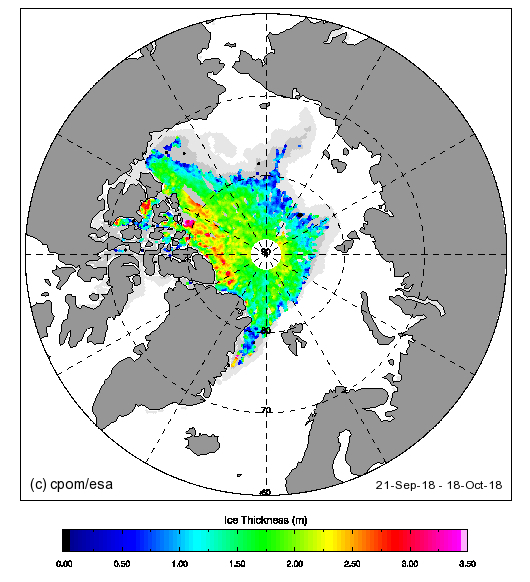 Both sources agree that there's a remarkable lack of thick ice in the Wandel Sea off north east Greenland this Autumn.
For a handle on the areas of thinner ice where refreezing is taking place around the periphery of the pack, here's the latest SMOS map: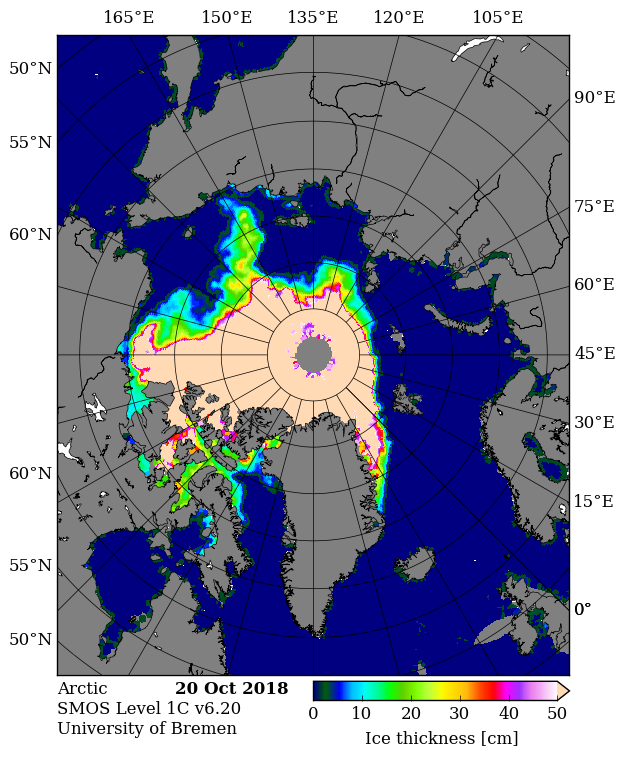 Finally, for the moment at least, here's our favourite high resolution AMSR2 area and extent metrics based on JAXA data processed by the University of Hamburg to produced gridded concentration which is then used to derive area and extent by the inimitable Wipneus once again: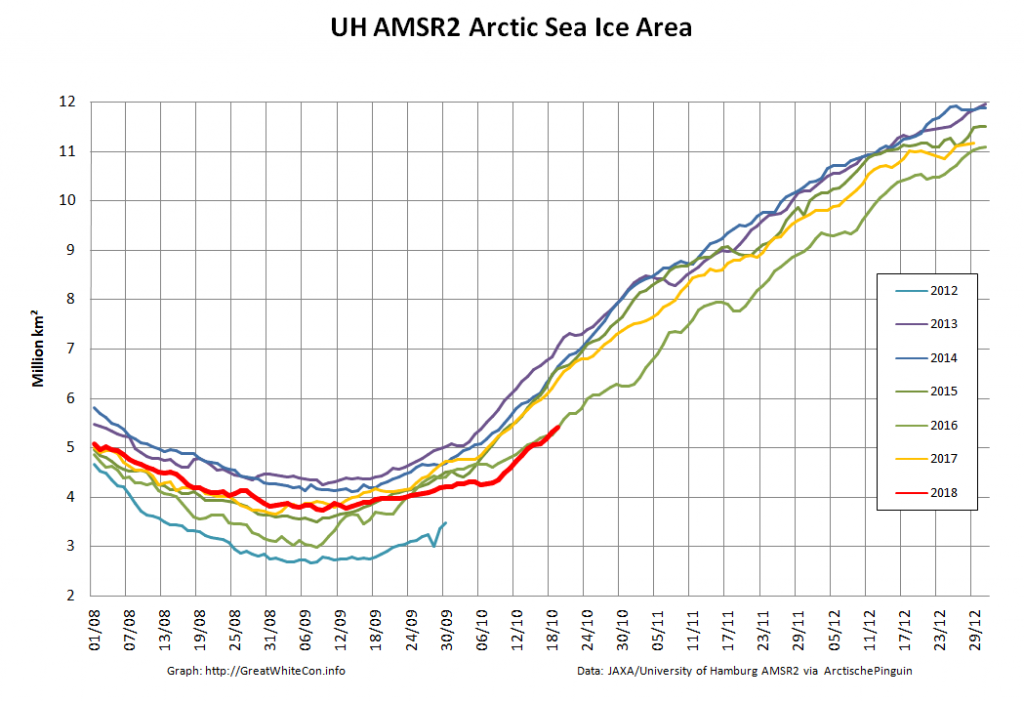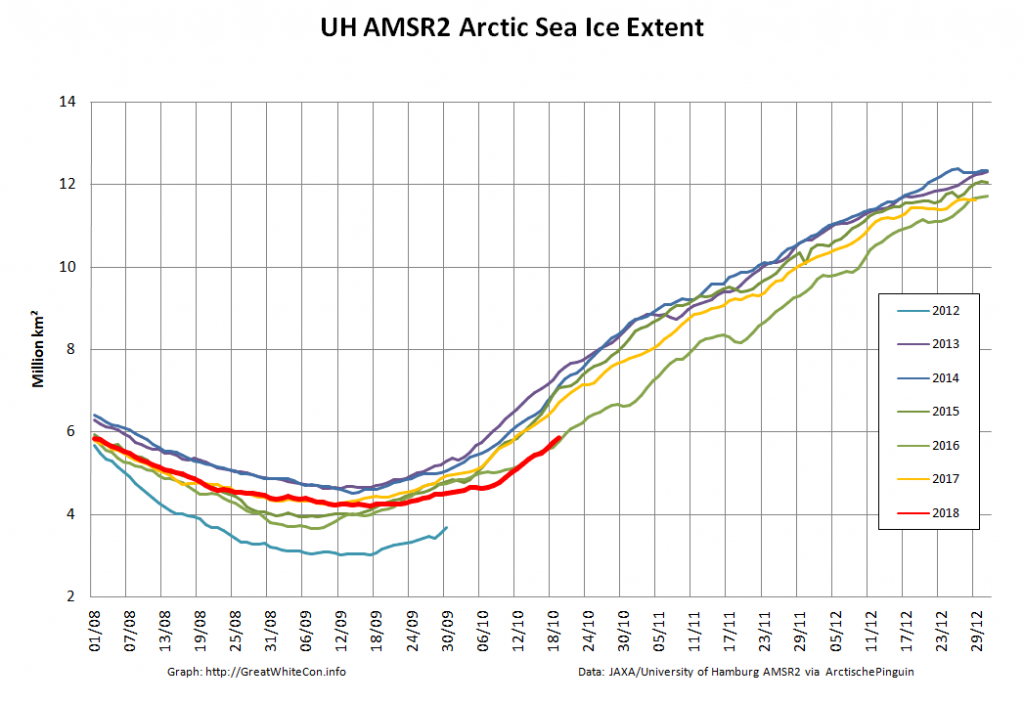 Here's the latest thickness maps from SMOS: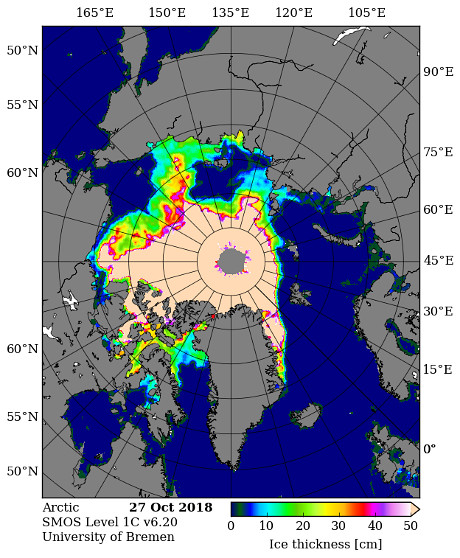 and CryoSat-2: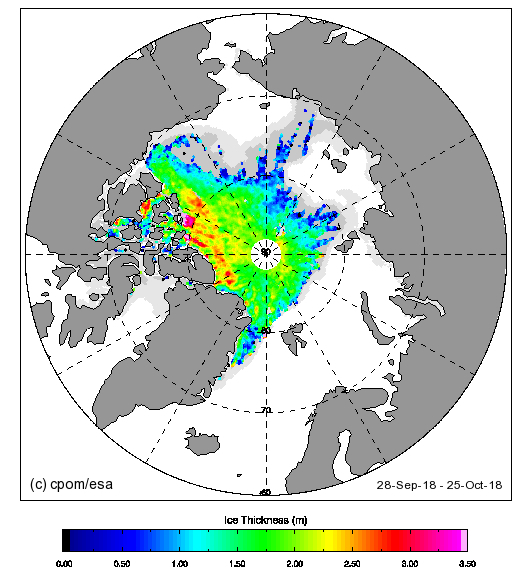 There's been a recent rapid refreeze, leaving large areas of thin ice around the edges of the central pack: