The pseudonymous "Steve Goddard" proudly proclaims this morning that "Arctic Sea Ice Continues To Track 2005/2006". Tony Heller states:
Experts say that the Arctic is in a "death spiral" – but for the past two years it has been tracking 2005/2006 – the years with the two highest summer extents of the past decade.


For the past four years, summer melt season temperatures in the Arctic have been well below normal.


No matter how many times experts lie about it, the Arctic is not melting down.
The Arctic, of course, has other ideas and continues to fail to conform to the narrative over at (un)Real Science. Today the NSIDC 5 day average extent Arctic sea ice extent is in actual fact at the lowest level for the time of year since their records began: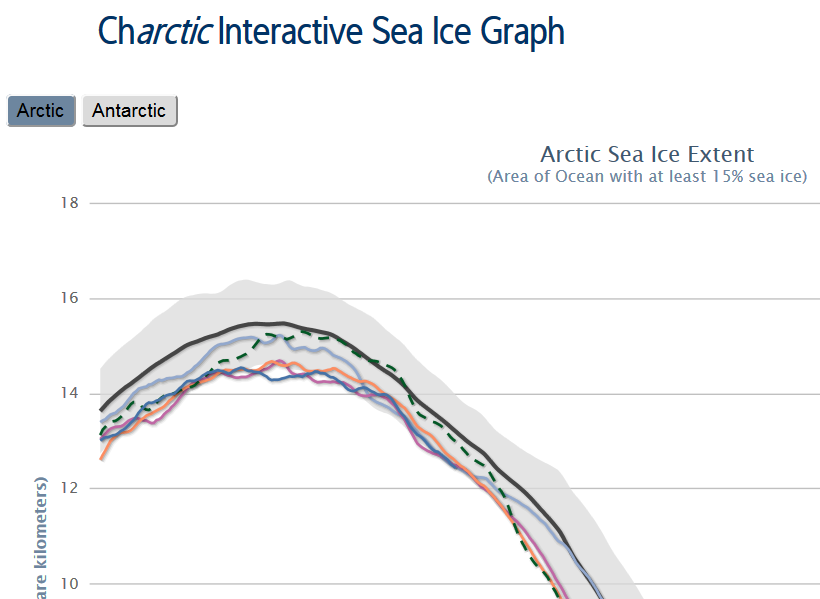 In view of "Steve"/Tony's headline you may find it surprising that so is his much beloved DMI 30% threshold extent extent metric (displayed in full):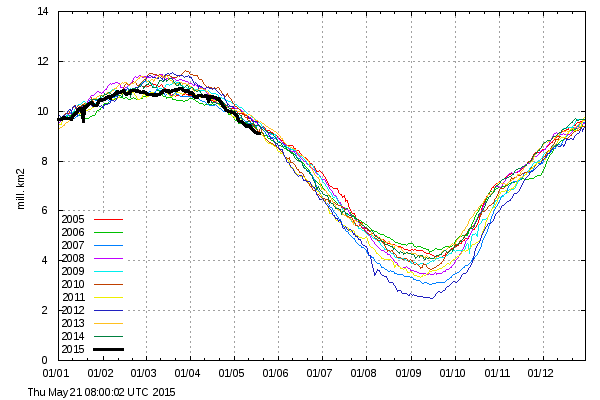 and so is the JAXA 15% extent extent: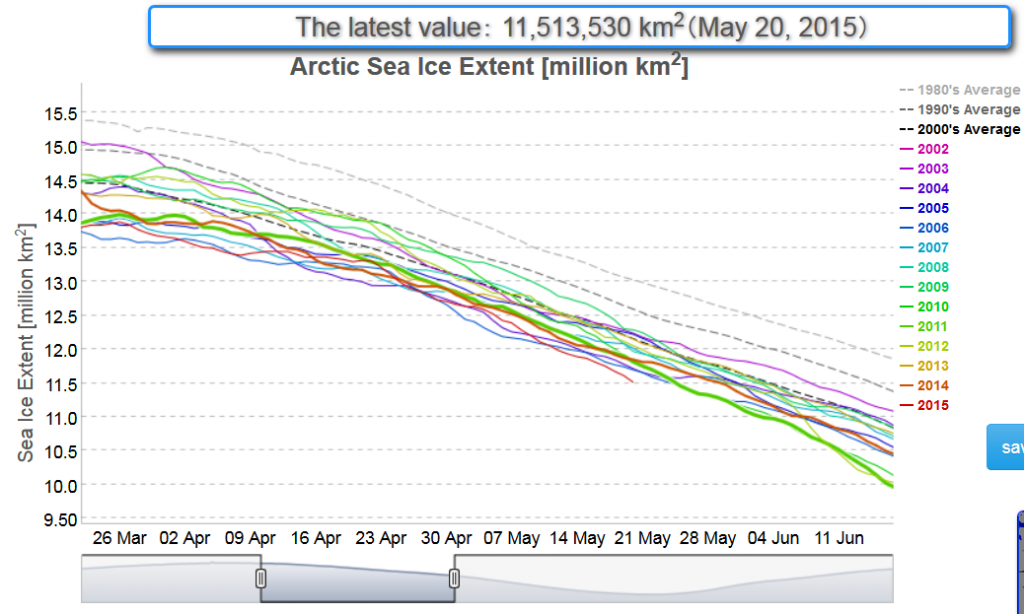 Holding out by the merest whisker (for the moment) is the Cryosphere Today area metric, which is nonetheless lower than on the same day in both 2005 and 2006: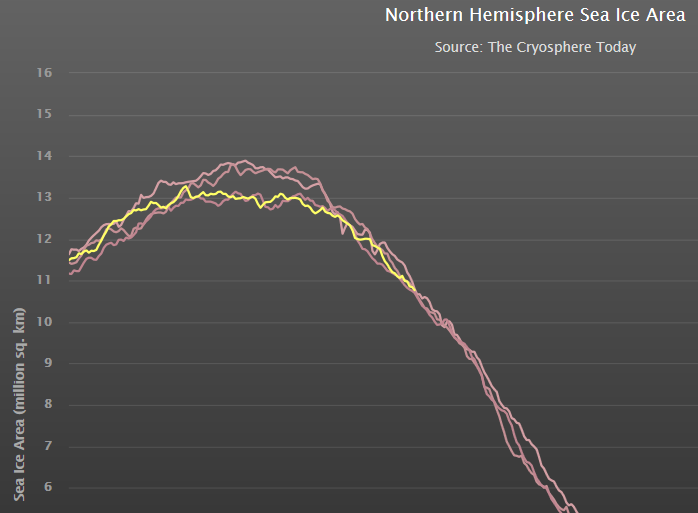 Quod Erat Demonstrandum?
[Edit – May 23rd 2015]
After being used by a polar bear to inspect its feet, the webcam trained on ice mass balance buoy 2015A is now pointing in the right direction again. It reveals that the Arctic is in fact "melting down" even as "Steve"/Tony maintains that it isn't: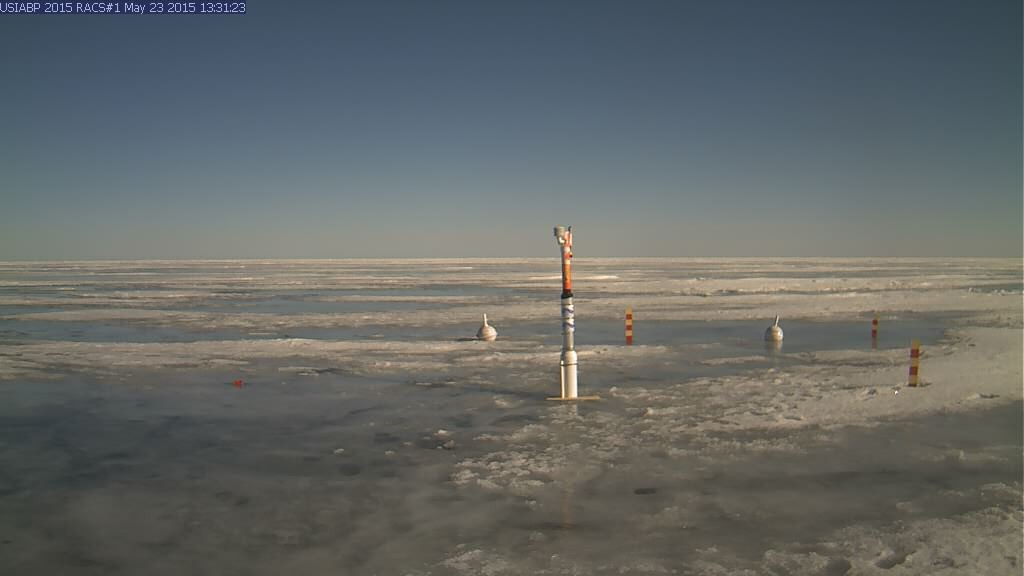 As if further proof were needed, the DMI 15% threshold extent graph extent is also now clearly lower than previous years at this time: