As we reported back in February, the Jakobshavn Isbræ glacier in Western Greenland has already calved around about 7 km² of  ice earlier this year. Now the eagle eyed Espen Olsen reports another large calving via the Arctic Sea Ice Forum:
Jakobshavn Isbræ the calving-machine is up in gear again
Here's his evidence, an animation created using images from the Landsat 8 Operational Land Imager: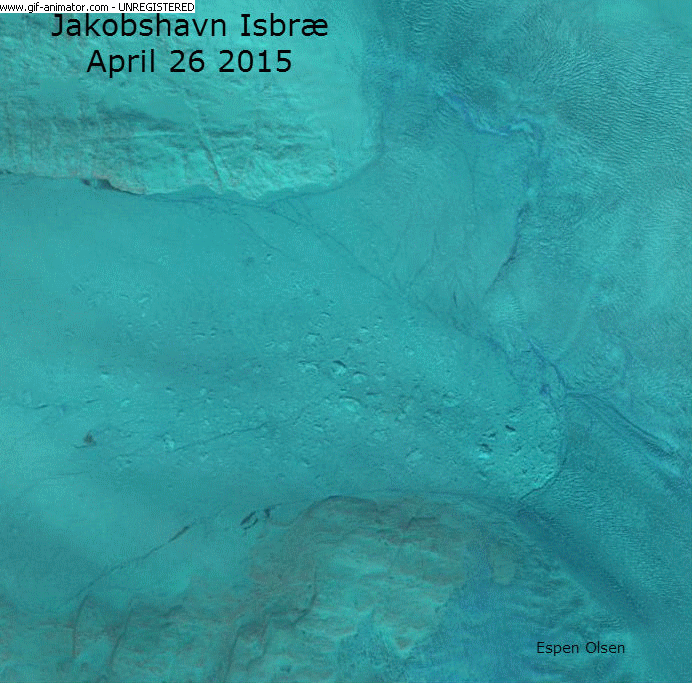 After a bit more graphical processing Espen subsequently posted another animation: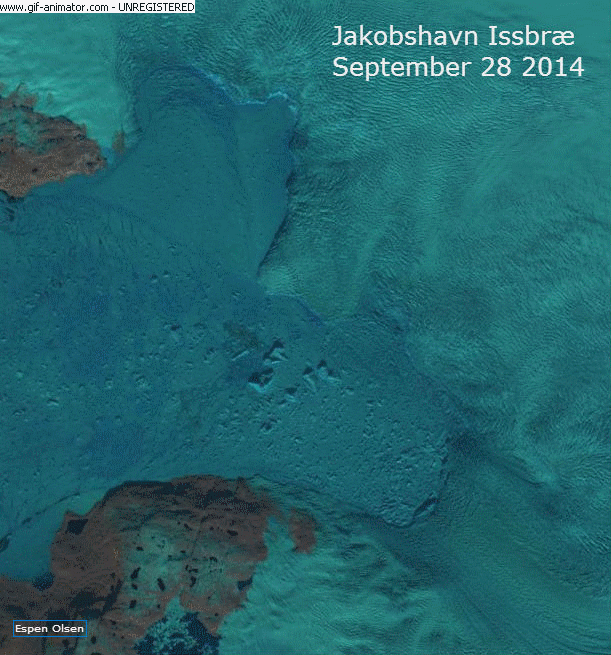 This one reveals the amount of ice that still needs to be lost before the calving face retreats as far as it ultimately did last summer. Espen also comments:
The calving front at Jakobshavn is very different to September 28 2014 (record retreat), not only did the glacier expand since then but the front is much narrower?
Here once again is Jason Box's Jakobshavn calving summary from February:
which certainly seems to confirm Espen's point.