Following the "Great Arctic Winter Cyclone" towards the end of January, here are the latest high resolution AMSR2 area and extent graphs: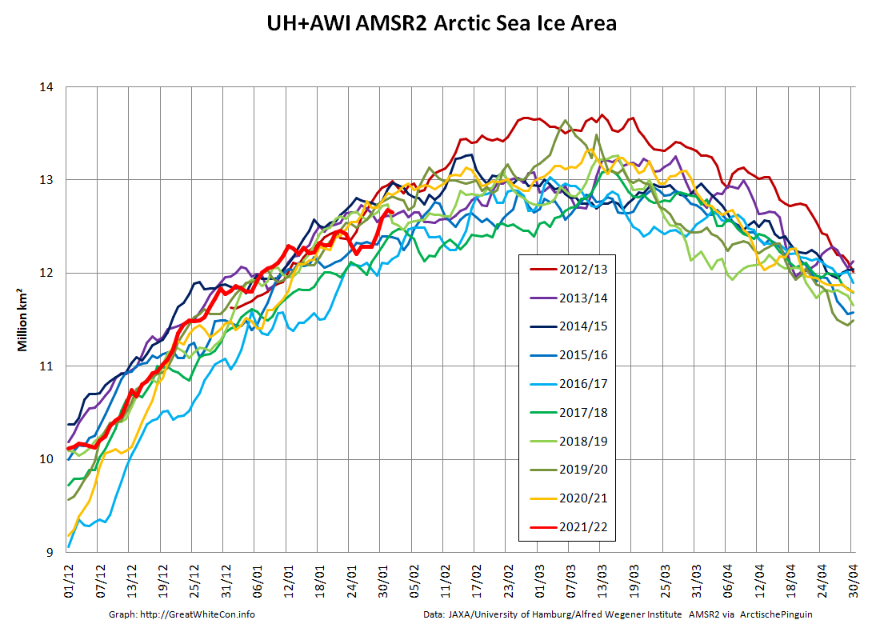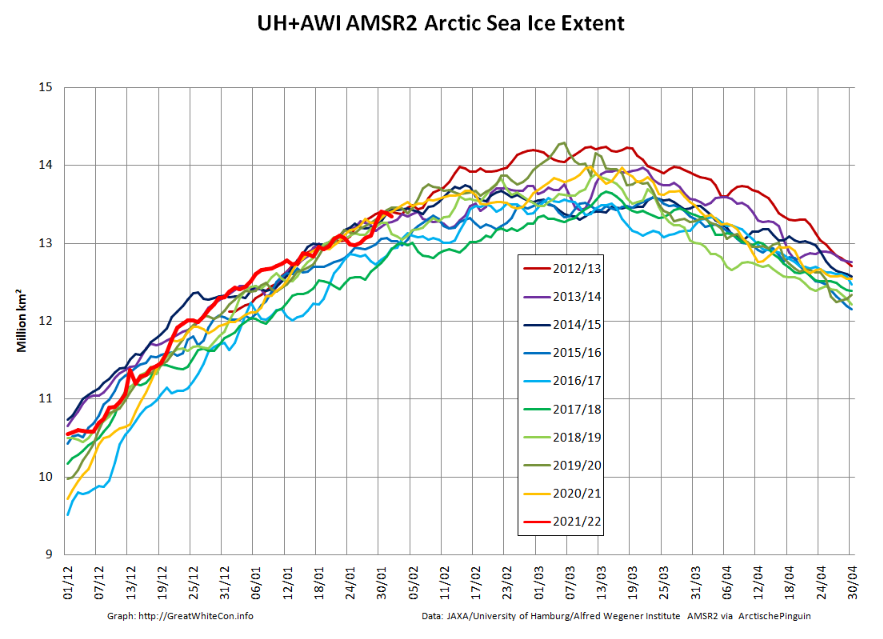 The sudden reduction in sea ice area due to the cyclone is very apparent, as is the subsequent refreeze of the affected area. Here's an animation of AMSR2 concentration revealing more detail: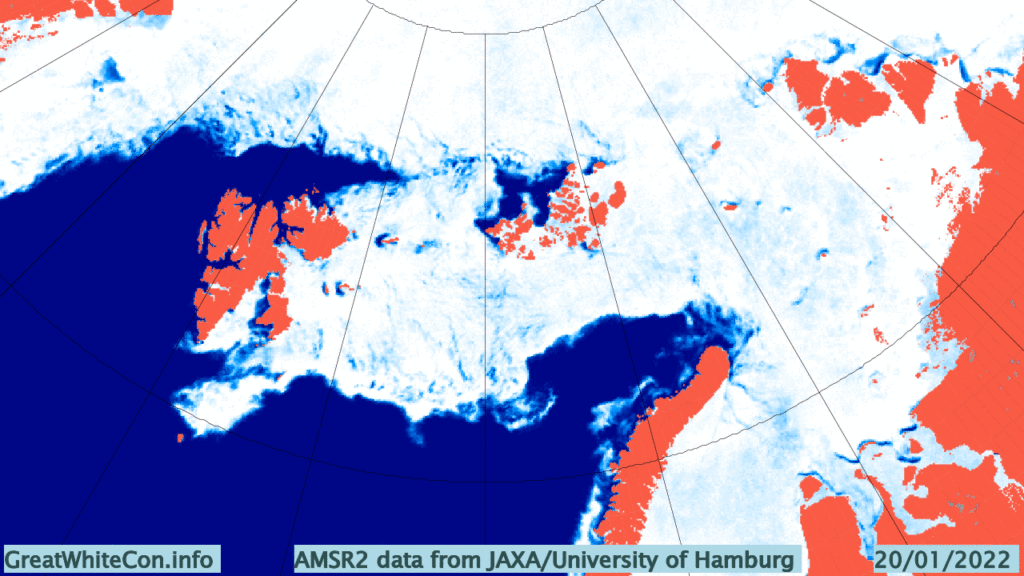 Here too is the latest AWI CryoSat-2/SMOS Arctic sea ice volume graph: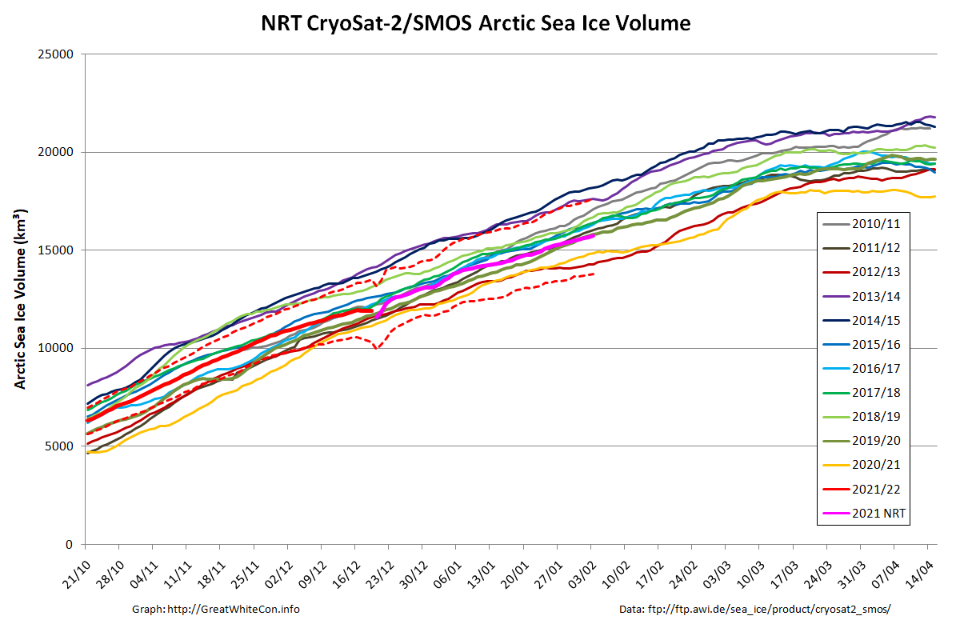 It doesn't reveal a similar "blip" towards the end of January, suggesting that reduction in area was due to compaction rather than melt. The current AWI thickness map shows the freshly formed ice north east of Svalbard is still very thin: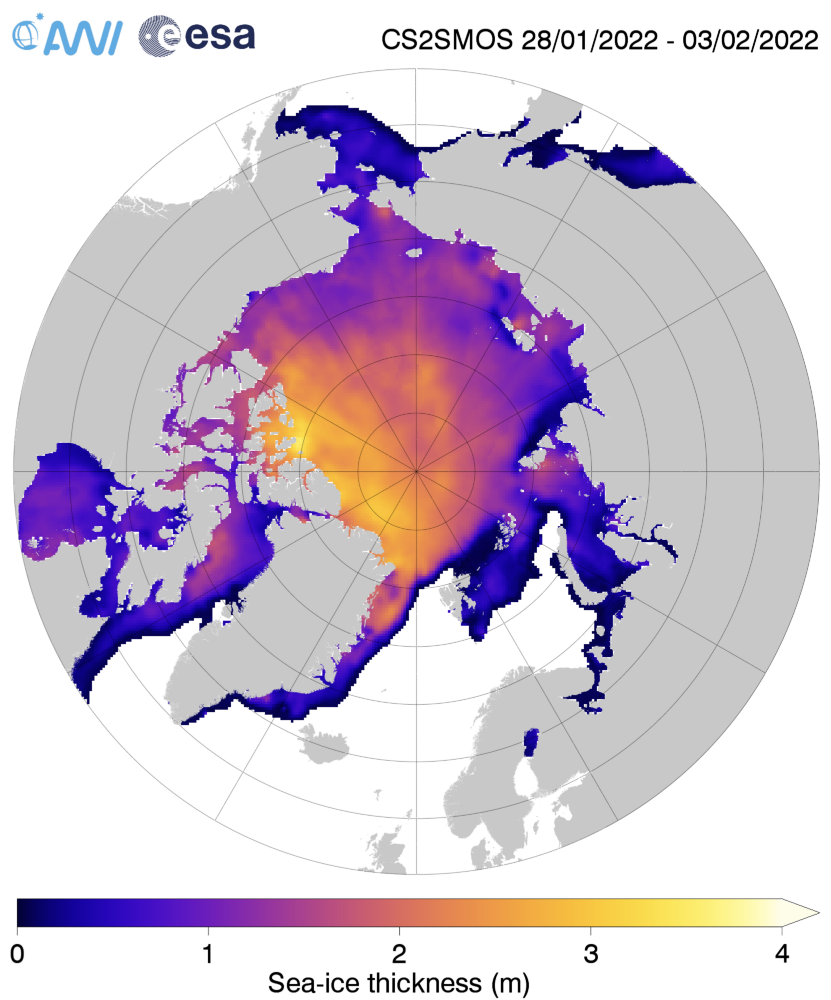 The latest thickness anomaly map from the Finnish Meteorological Institute shows that the ice which was exported from the Central Arctic via the Fram Strait is nevertheless still anomalously thin, although there is now an area of thicker ice north of Greenland: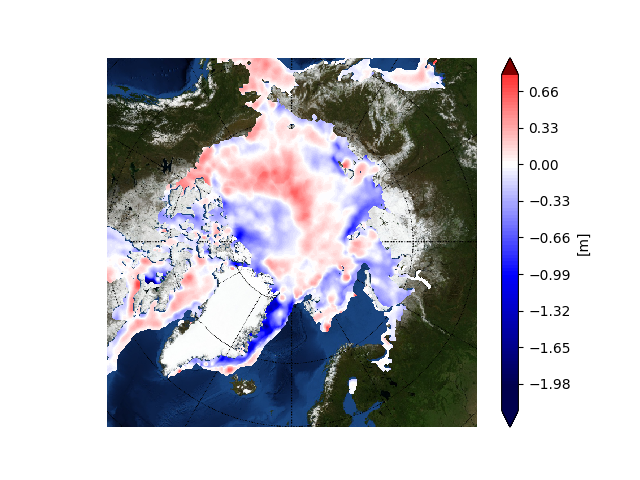 In other news Valdimir Vize has arrived at Sabetta after successfully negotiating the Northern Sea Route without icebreaker accompaniment: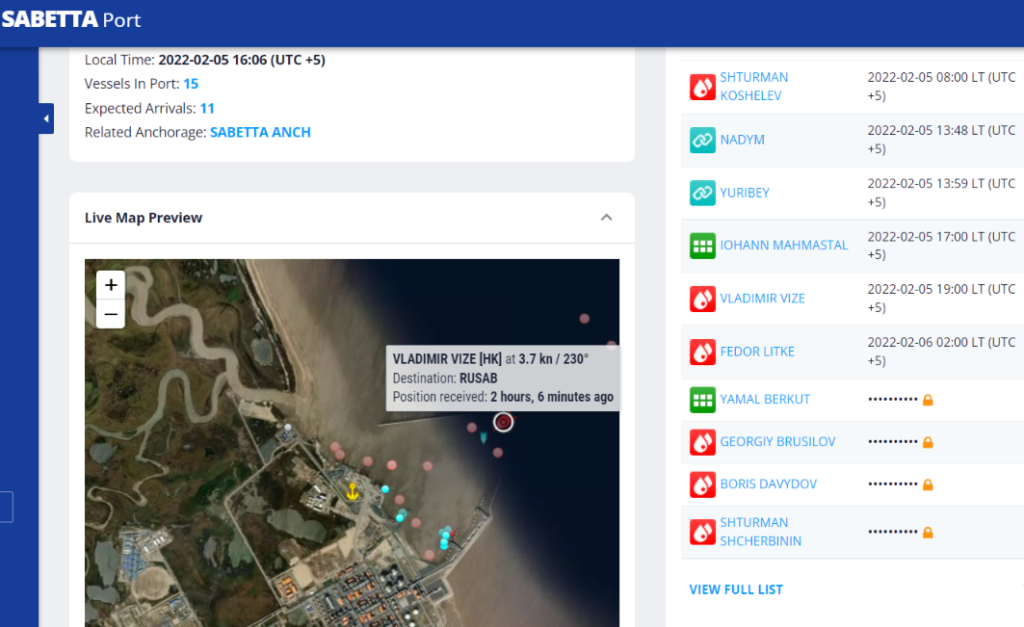 [Edit – February 10th]
The Polar Science Center at the University of Washington has released the PIOMAS volume data for January 2022:
Average Arctic sea ice volume in January 2022 was 17,000 km3. This value is the 9th lowest on record for January, about 2,400 km3 above the record set in 2017. Monthly ice volume was 39% below the maximum in 1979 and 20% below the mean value for 1979-2021. Average January 2022 ice volume was 1.4 standard deviations above the 1979-2021 trend line.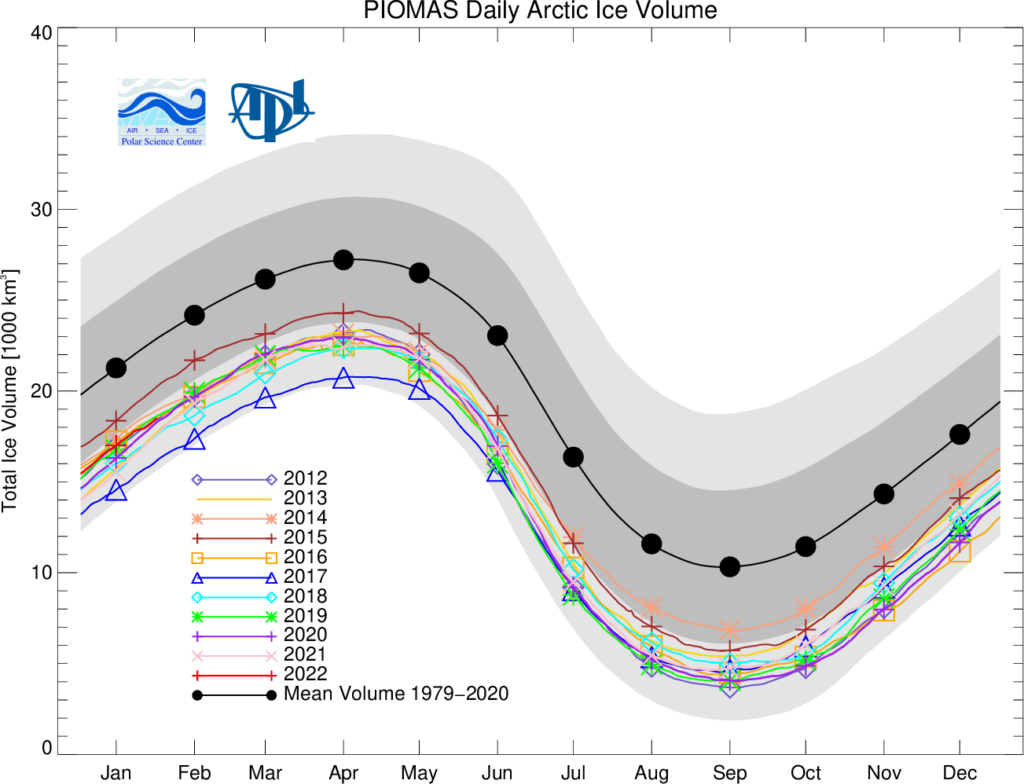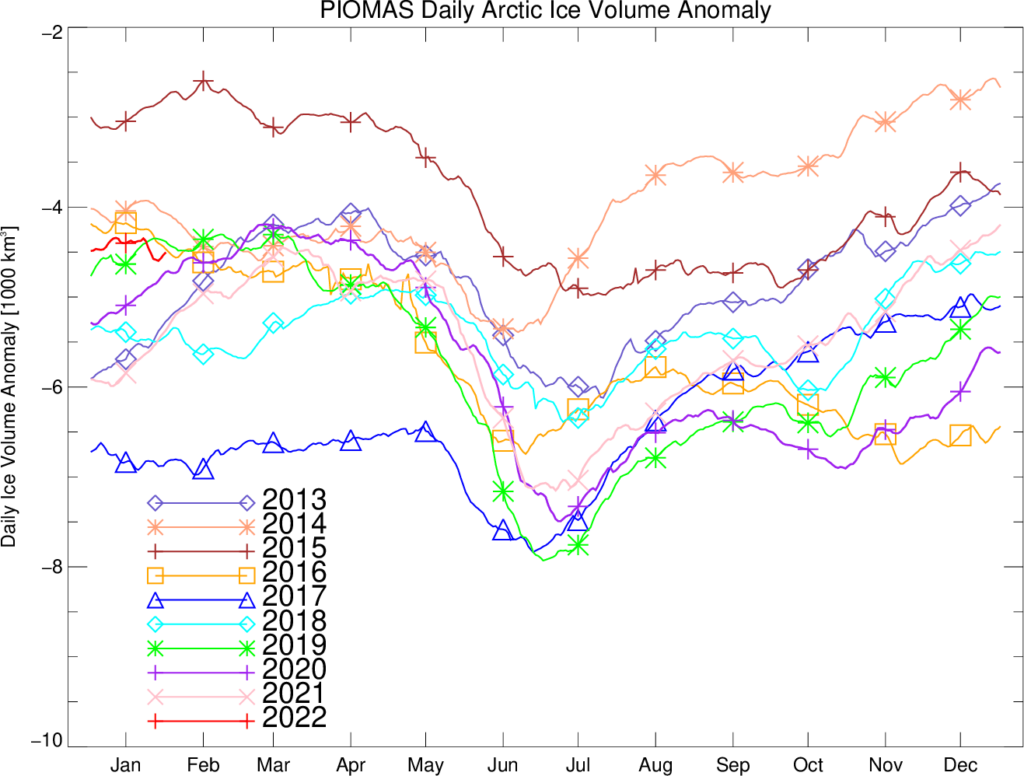 Once again the thickness anomaly map is broadly similar to the CryoSat-2 equivalent, albeit without the positive anomaly just north of Greenland: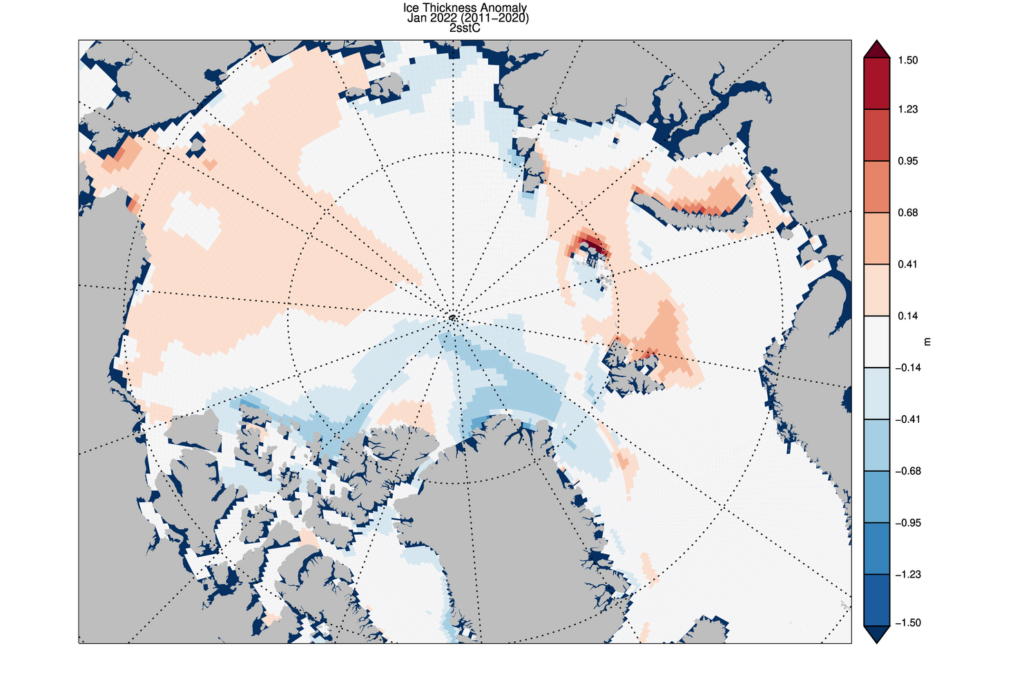 Please see the new open thread for March.