Prompted by a comment on the Northwest Passage thread from last year I'm opening the 2021 equivalent earlier than usual, in part because there's already a lot going on of interest. First of all let's get our bearings with the help of this map of the area: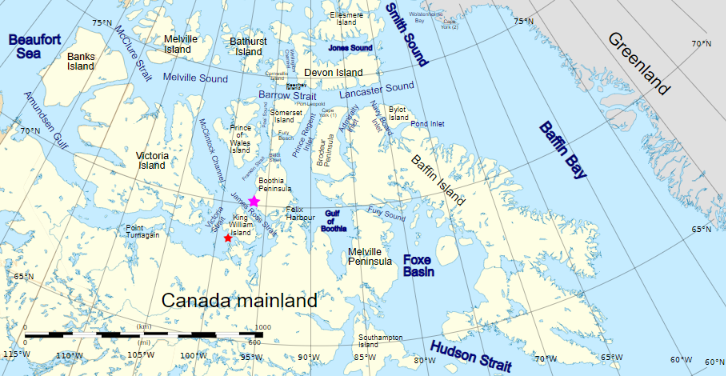 and another map detailing the routes through Canadian Arctic Archipelago that have previously been successfully traversed: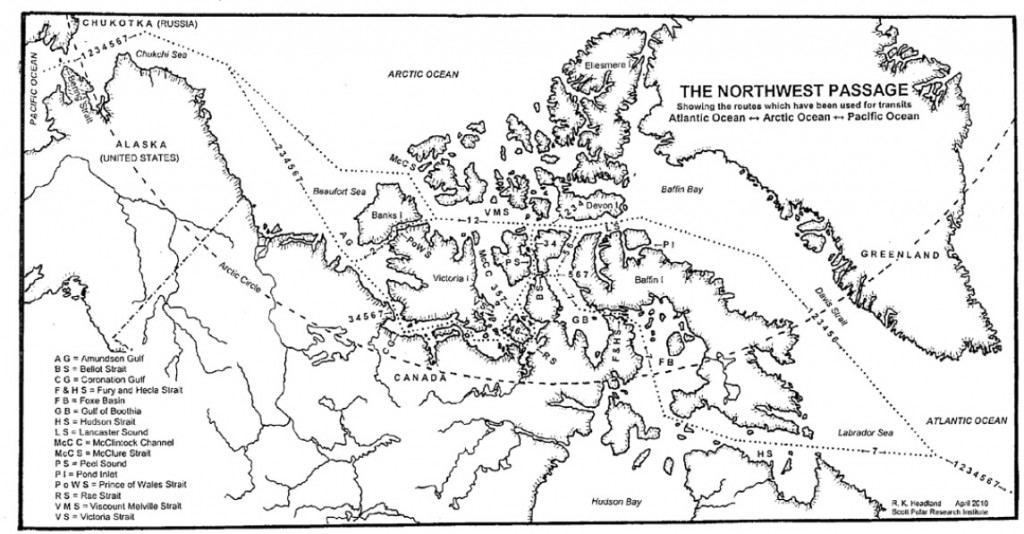 The forecast high pressure has arrived and the skies have cleared over the Beaufort Sea, which reveals that the land-fast ice off the Mackenzie Delta has started breaking up: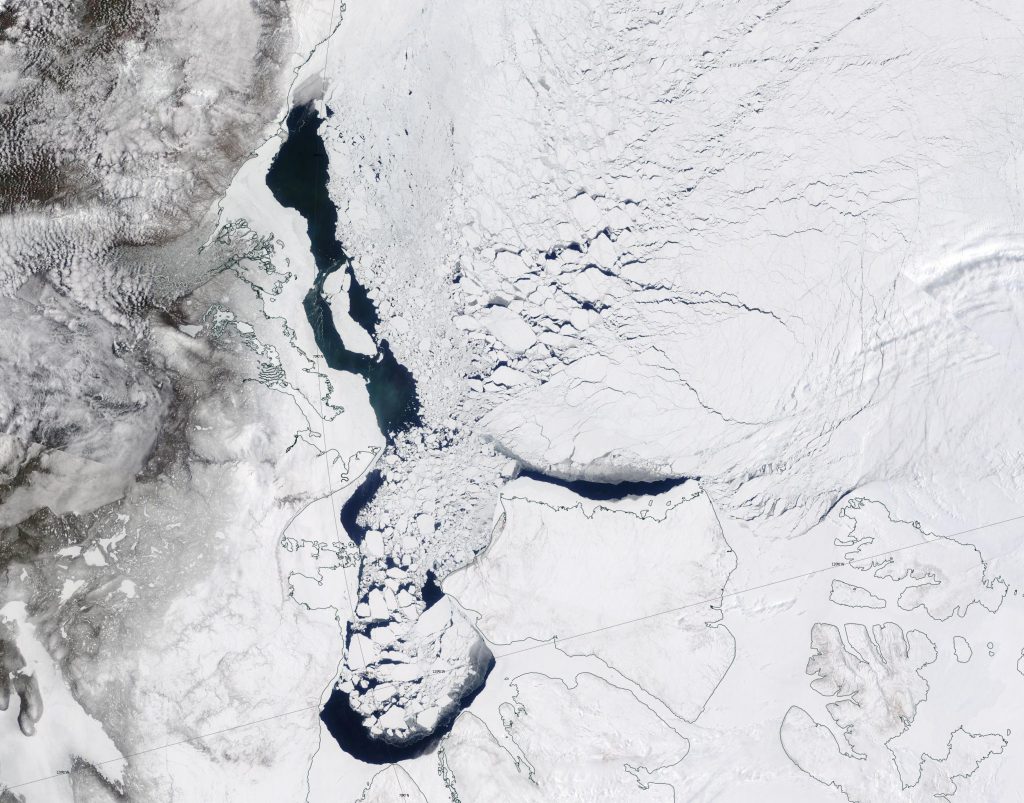 In addition the snow has been melting along the valley of the Mackenzie River, and the resulting increased flow at the mouth of the delta is flooding the fast ice: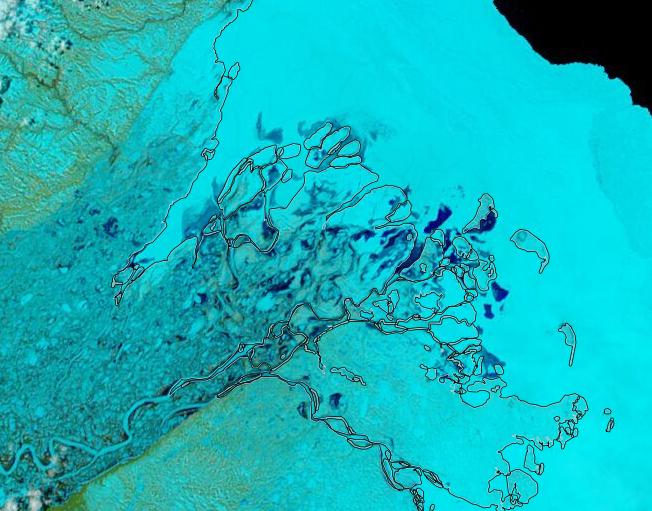 Further east Barrow Strait and Lancaster Sound are also crumbling: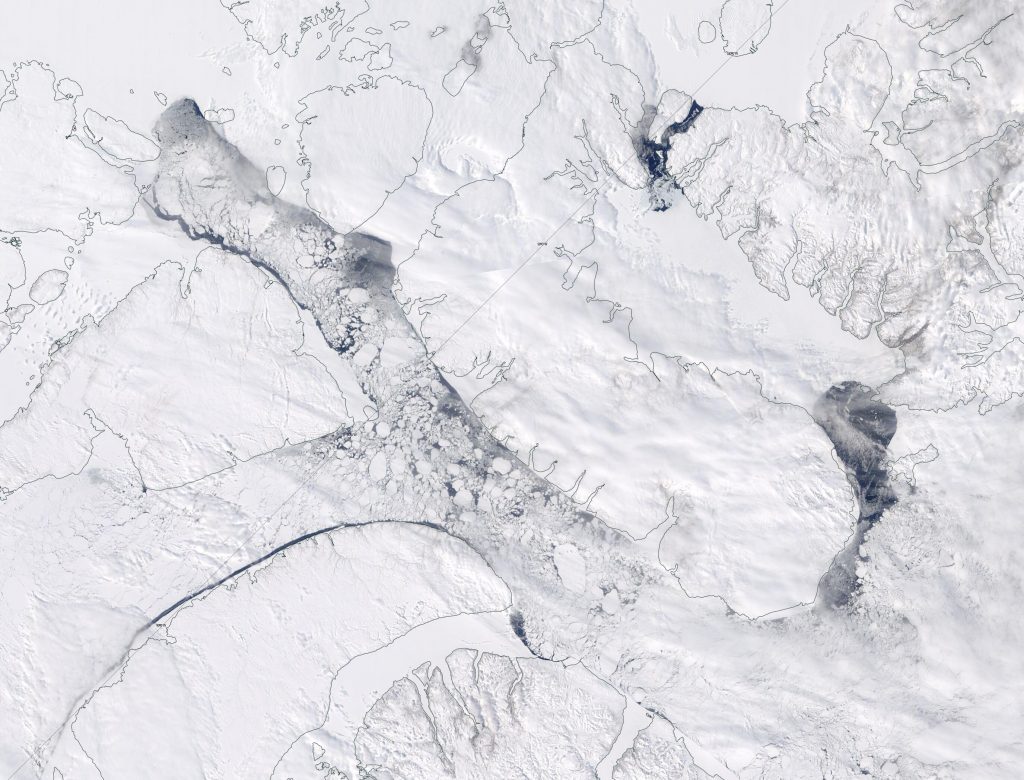 But what about the sea ice in the Canadian Arctic Archipelago that isn't already falling apart at the seams? To get a feel for what might happen during the coming melting season let's take a look at the Canadian Ice Service's "stage of development" charts. Here's the most recent one, from May 10th: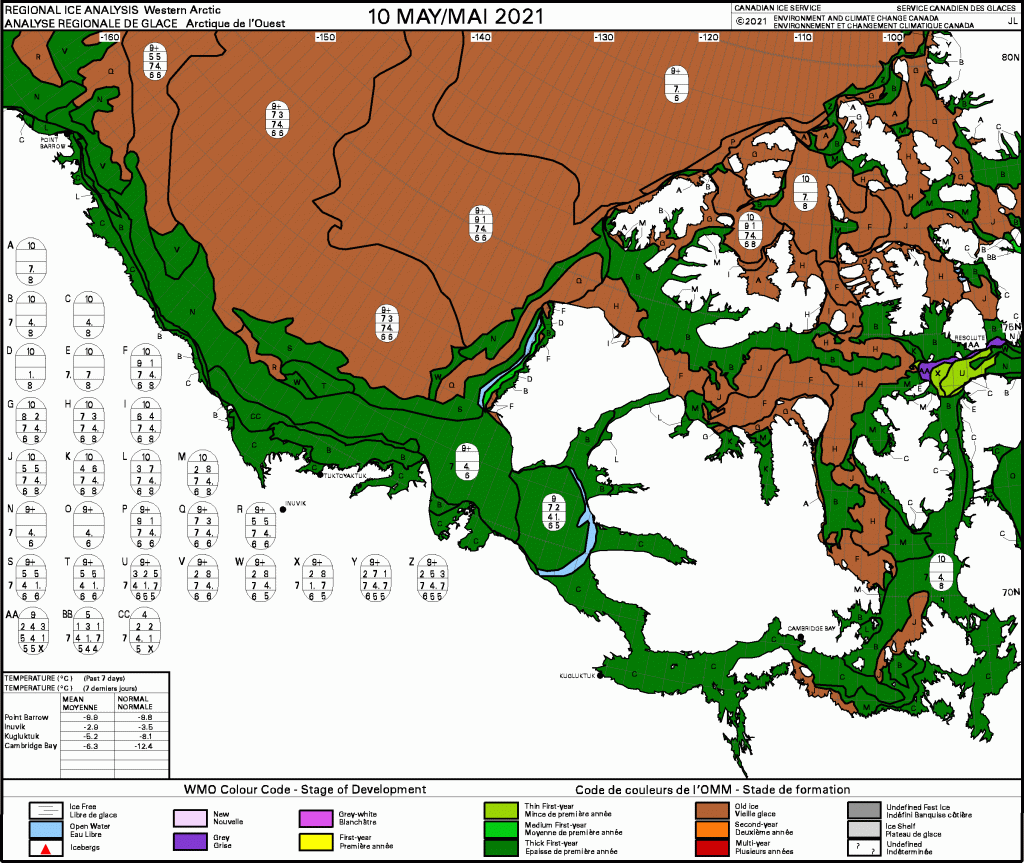 Several of the assorted routes along the Northwest Passage are currently clear of multi-year ice, so let's also try and check the thickness of the ice along those routes. Here is the latest available merged CryoSat-2/SMOS thickness map for the Canadian Arctic Archipelago :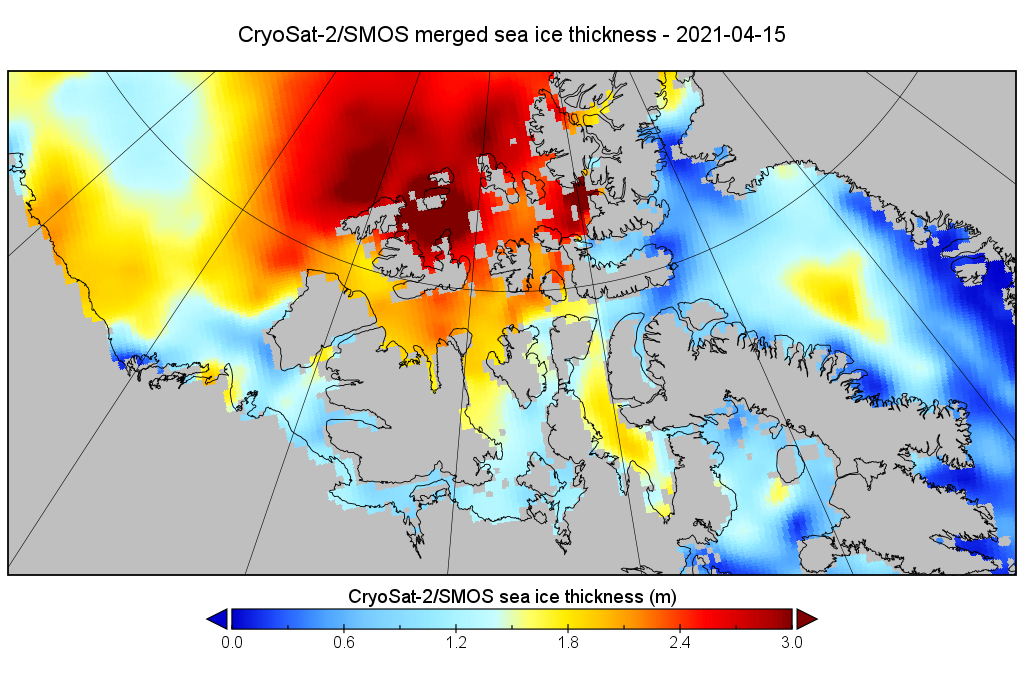 All in all it looks to me as though the Northwest Passage will open earlier than "normal" this year, but as always everything depends on the summer weather.
[Edit – May 28th]
The skies were clear over the Canadian Arctic Archipelago yesterday, which revealed several patches of open water across the CAA and a long stretch of Route 1 already "open for business":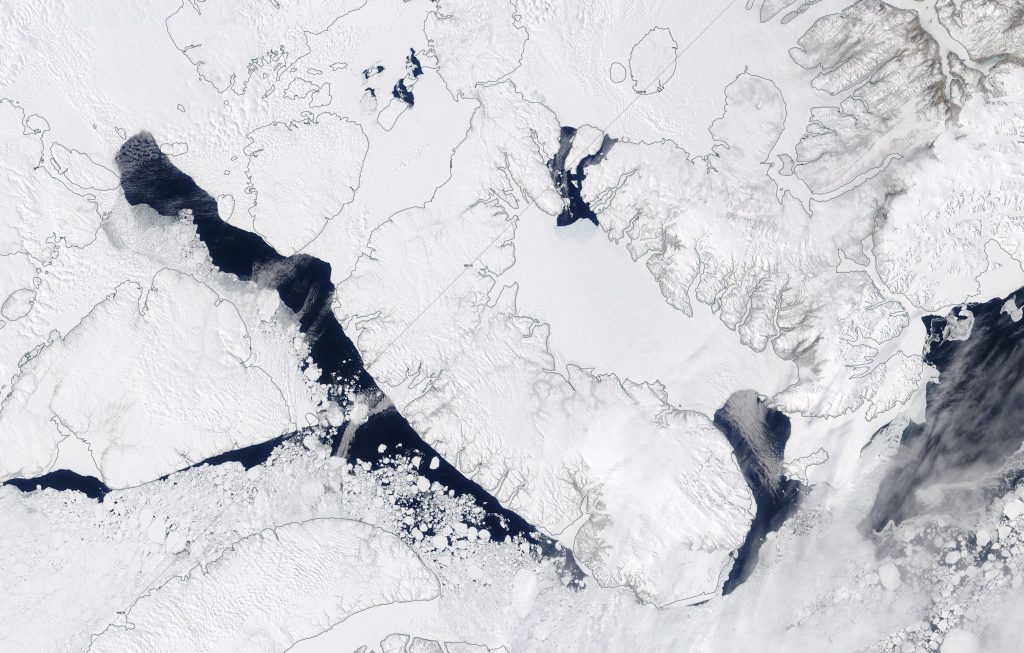 [Edit – June 26th]
Melt ponds are currently visible across most of the Canadian Arctic Archipelago: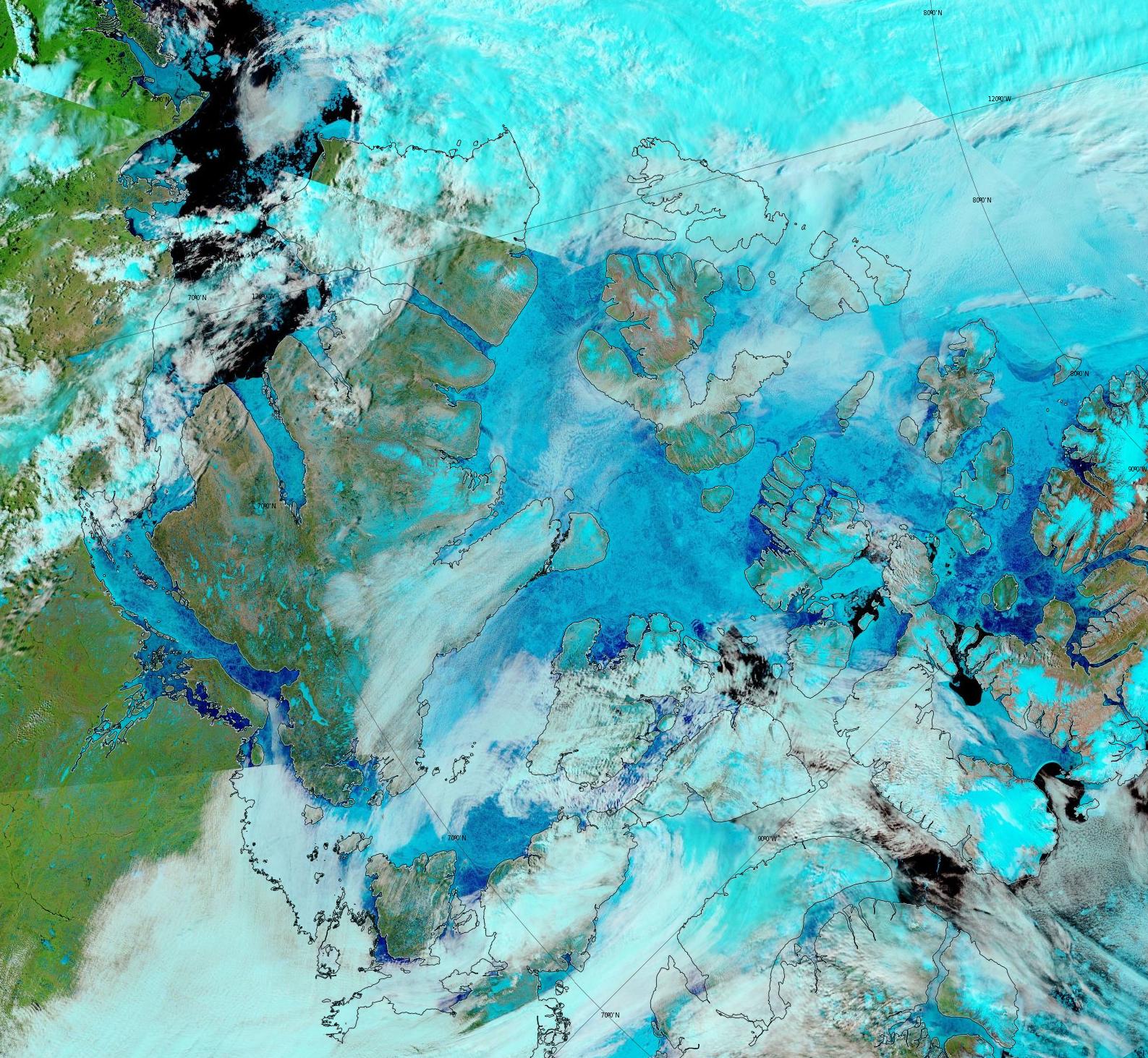 As a consequence sea ice area in the Canadian Arctic Archipelago is now the lowest for the date in the nearly 10 year AMSR2 record: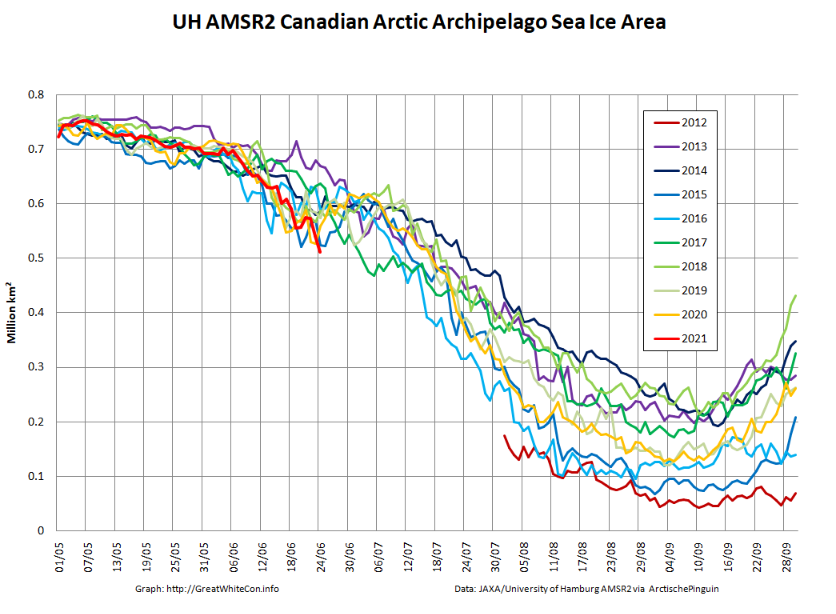 AMSR2 concentration data for 2012 doesn't begin until August, so it's conceivable that area on June 25th 2012 was lower than this year.
Watch this space!