Let's start this somewhat belated article by looking at Arctic sea ice volume. The mid month PIOMAS gridded thickness numbers have been released to reveal these volume graphs: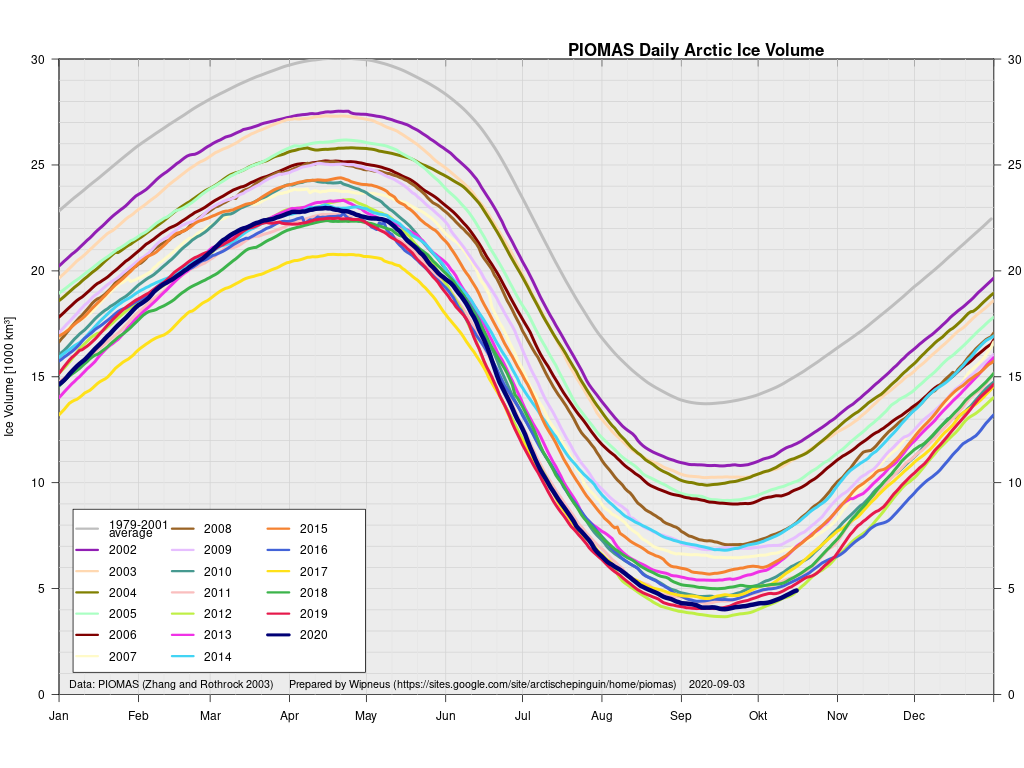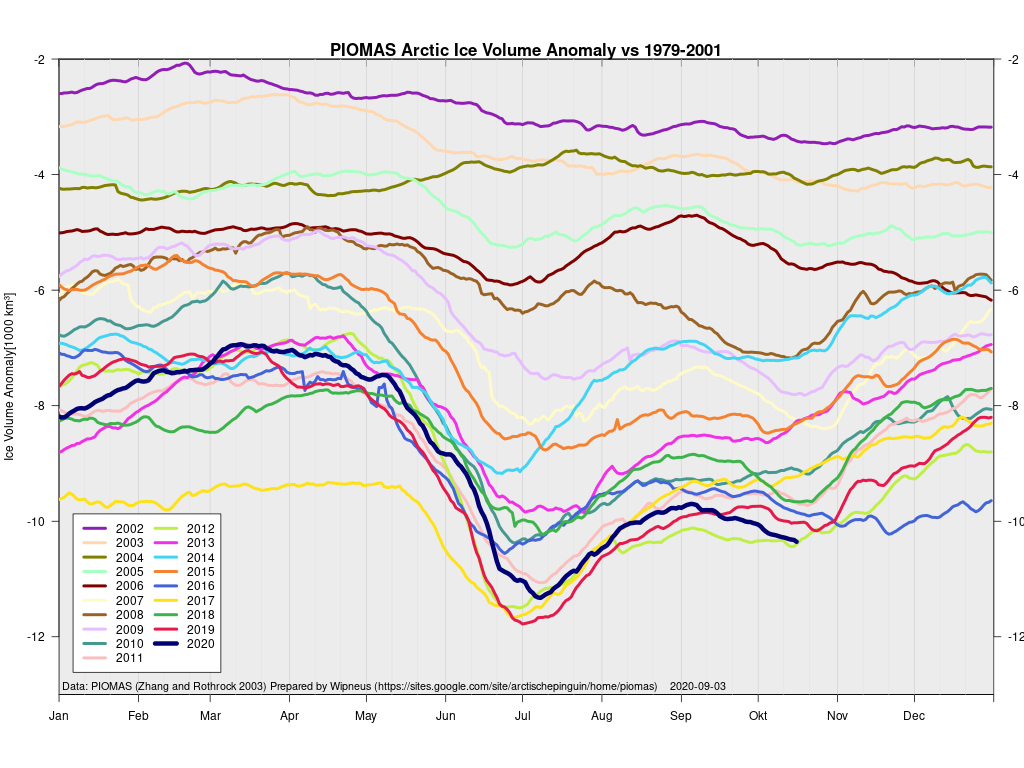 Minimum volume for 2021 was 4.03 thousand km3 on September 17th, 2nd lowest in the PSC record.

Modelled volume is now in a "statistical tie" with 2012 for lowest on record for mid October. Here too is the PIOMAS thickness map: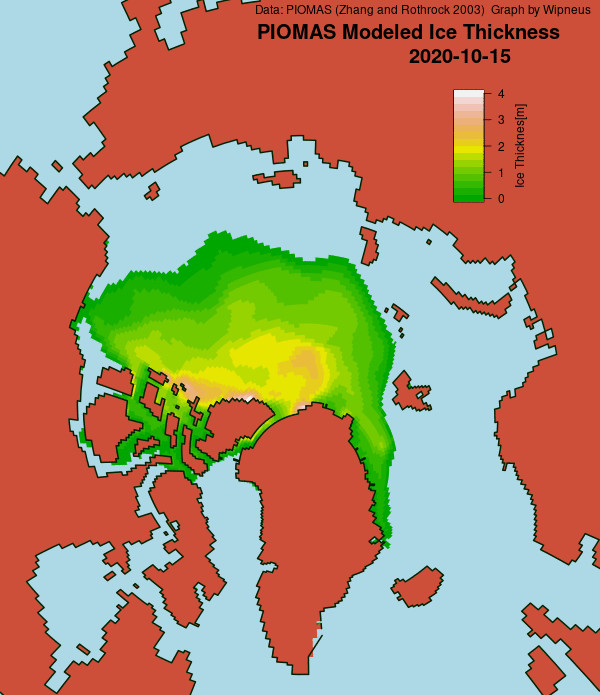 Meanwhile for comparison purposes here is the first merged Cryosat-2/SMOS thickness map of the 2020/21 freezing season, hot off the presses at the Alfred Wegener Institute: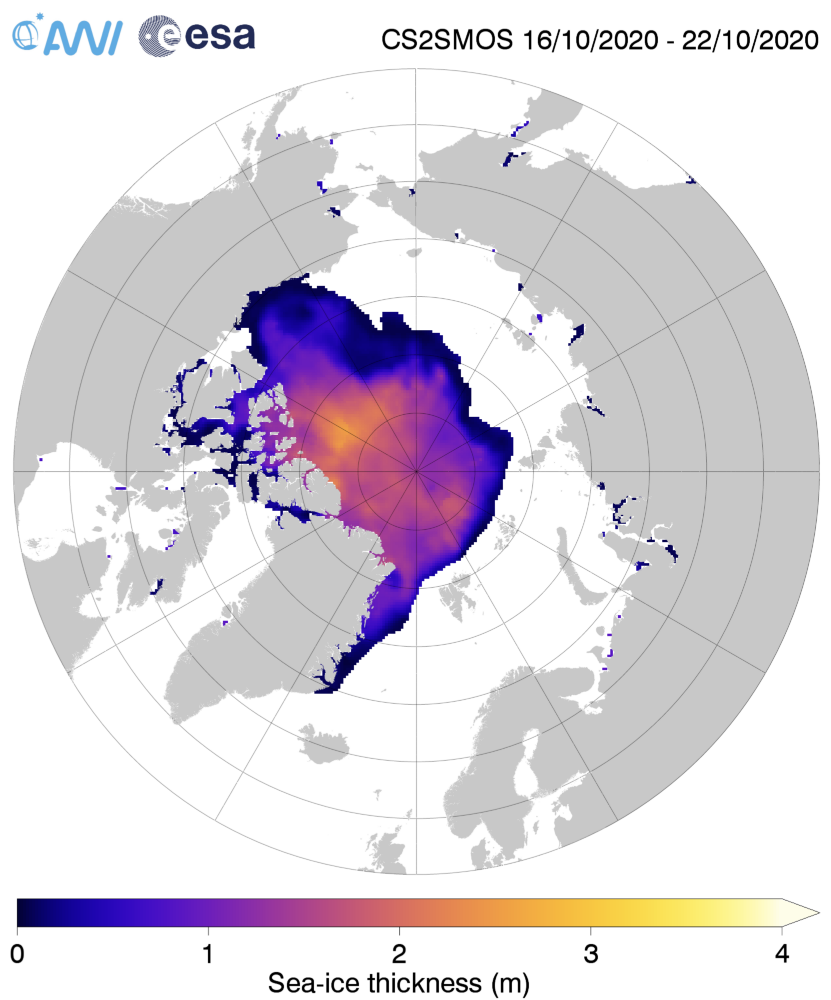 Whichever way you look at it there certainly isn't much ice on the Siberian side of the Arctic at the moment! However CryoSat-2 and PIOMAS don't seem to be able to agree on where the thickest ice in the Arctic is at the moment. It certainly isn't anywhere near the North Pole though. According to the Barents Observer:
The Arktika icebreaker will have to undergo a second test-voyage to prove its capabilities to crush thick and hard sea-ice.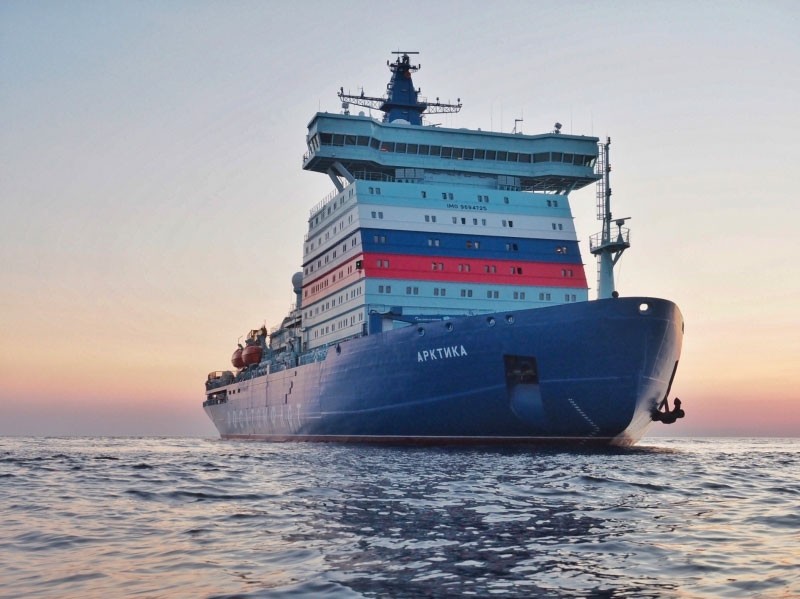 After reaching the North Pole on her maiden voyage, the communication department of Atomflot sent a press release claiming the vessel to have confirmed its characteristics in ice conditions. The release also said Arktika on the way to the North Pole sailed through three meters ice thickness.

The statement was likely premature. Head of the icebreakers acceptance team, Oleg Shchapin, says new tests in the ice have to take place, news agency TASS reports.

"Ice tests are still ahead, probably this year, because now ice tests did not work out, the ice thickness was 1,1 to 1,2 meters. It was thin and loose, the icebreaker received no resistance at all," Shchapin says.

He adds: "We tried to find a three-meters ice floe, but they did not find it."
JAXA extent is belatedly rising fast: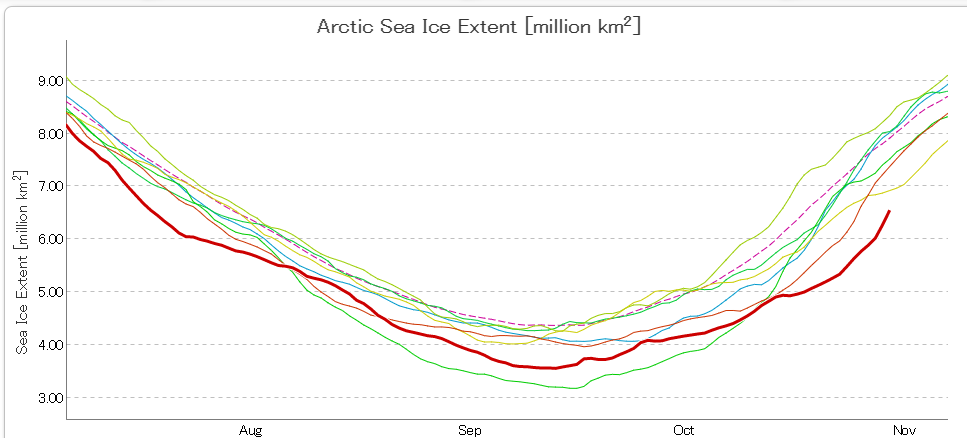 The next question to be answered is if and when it crosses above 2016.

Meanwhile AMSR2 suggests that the Northern Sea Route is now closed in the vicinity of the Vilkitsky Strait: