A detailed dissection of the 2020 minimum of various Arctic sea ice extent metrics can be found on a dedicated thread. All other Arctic news in September will be found below. As is usually the case, let's set the ball rolling by taking a look at Wipneus's visualisations of the August PIOMAS gridded thickness data: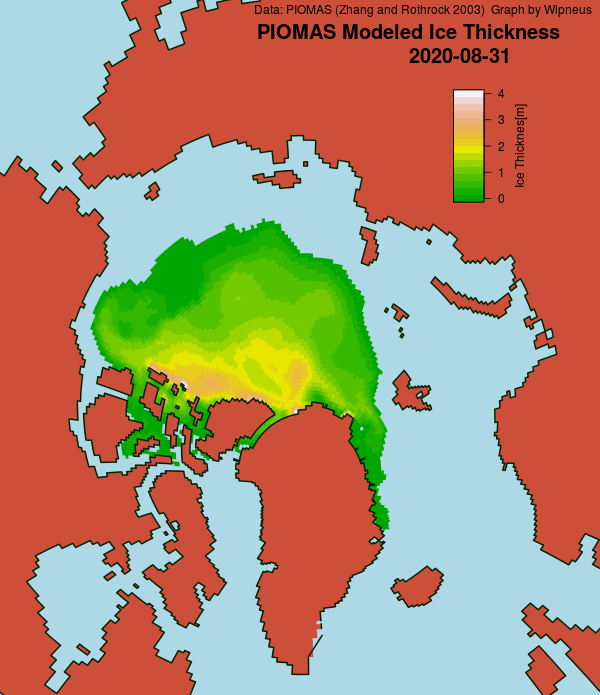 together with the computed volume: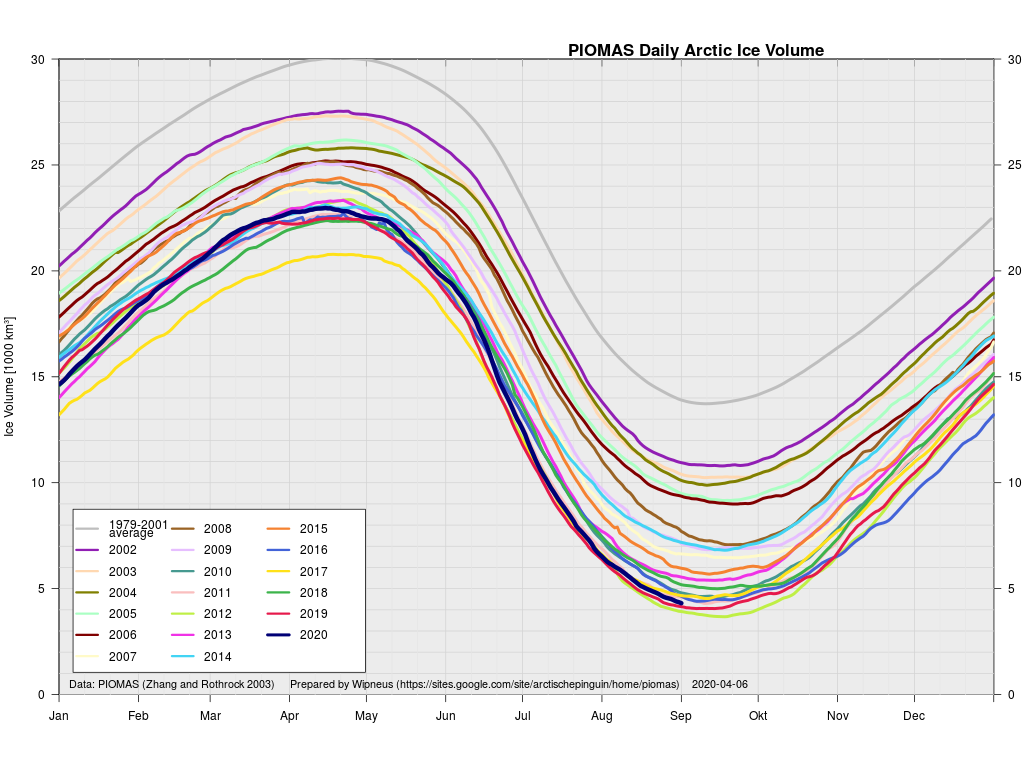 and anomaly graphs: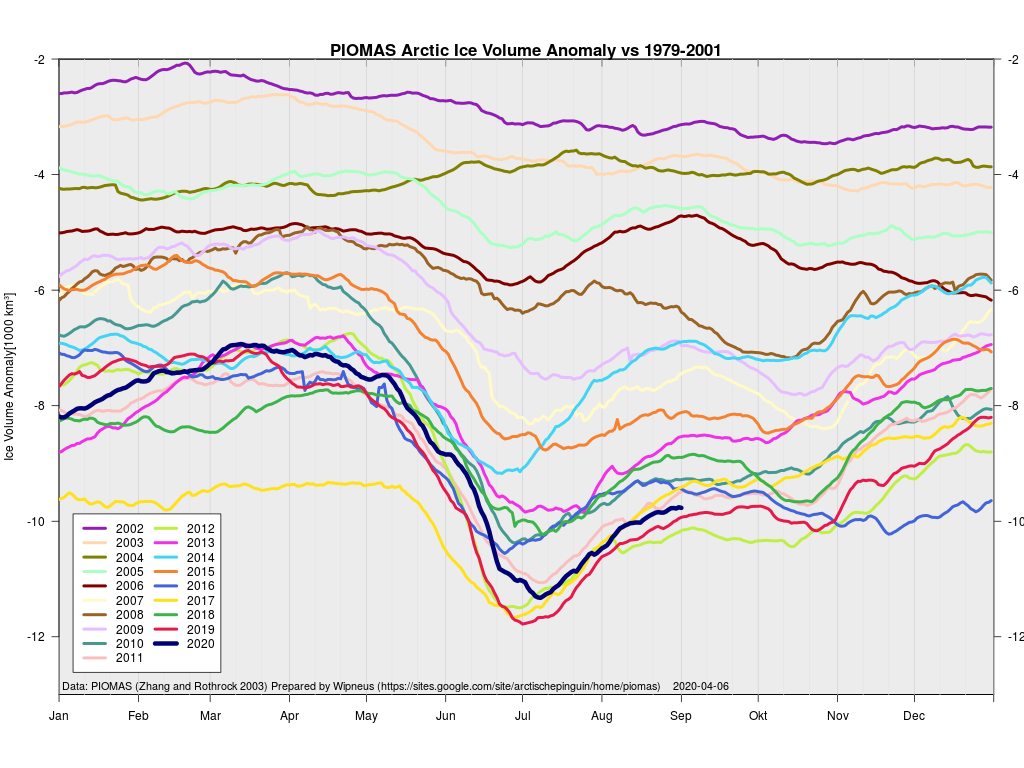 PIOMAS volume at the end of August was still firmly in 3rd place behind 2012 and 2019.
However Arctic sea ice extent is firmly in second place behind 2012, although that does not also apply to area: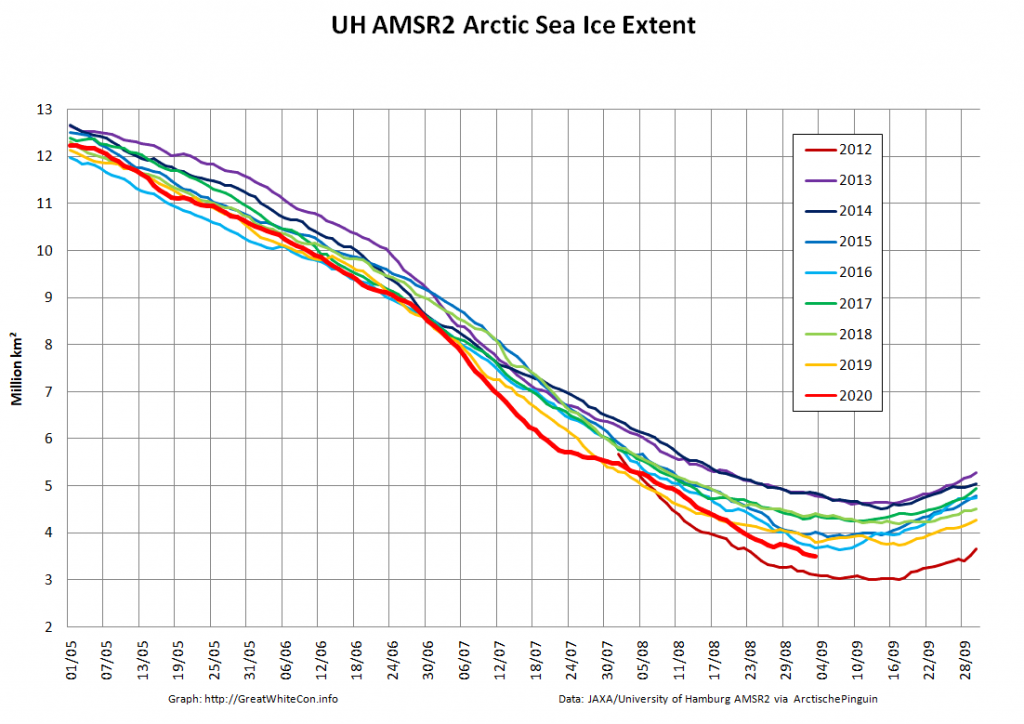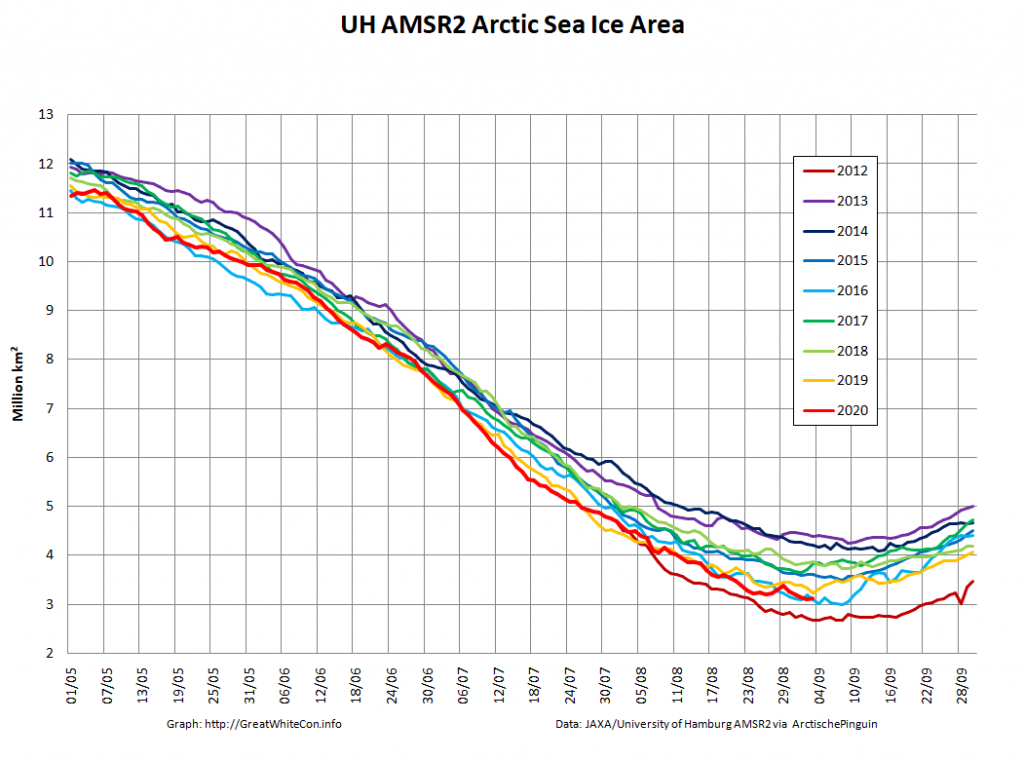 This is the first appearance of some "new ice" on one the Canadian Ice Service's "stage of development" charts covering the Canadian Arctic Archipelago: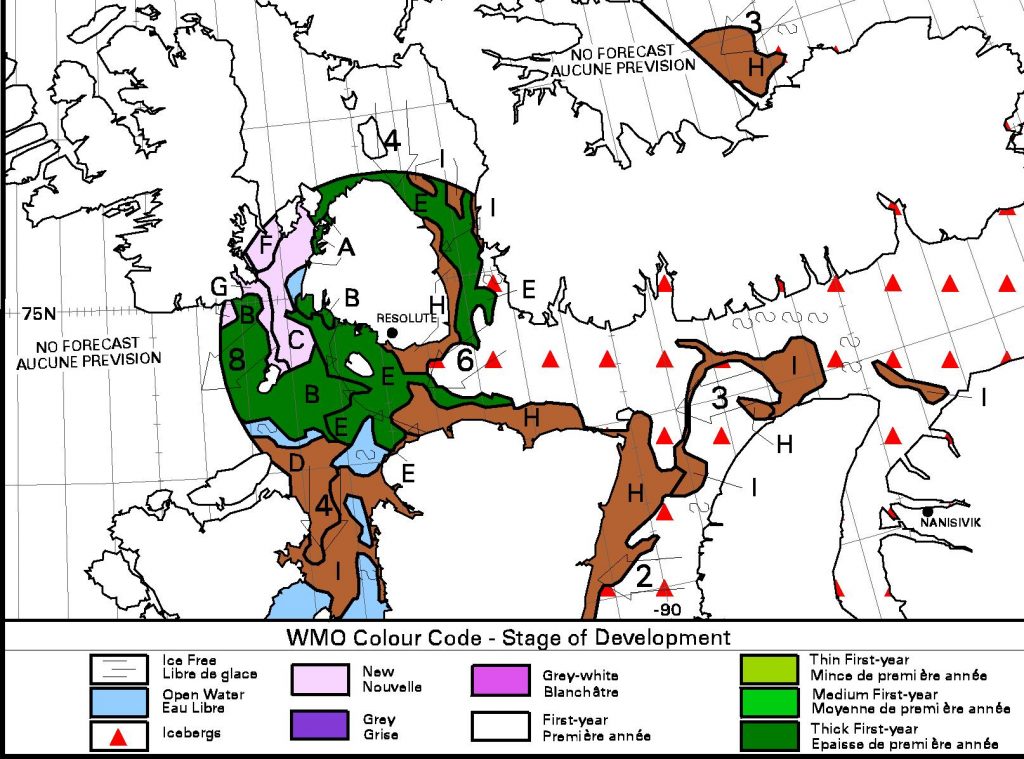 In this case in McDougall Sound to the west of Cornwallis Island.
The mid month PIOMAS gridded thickness numbers have been released:
The computed volume is now in second place below 2019: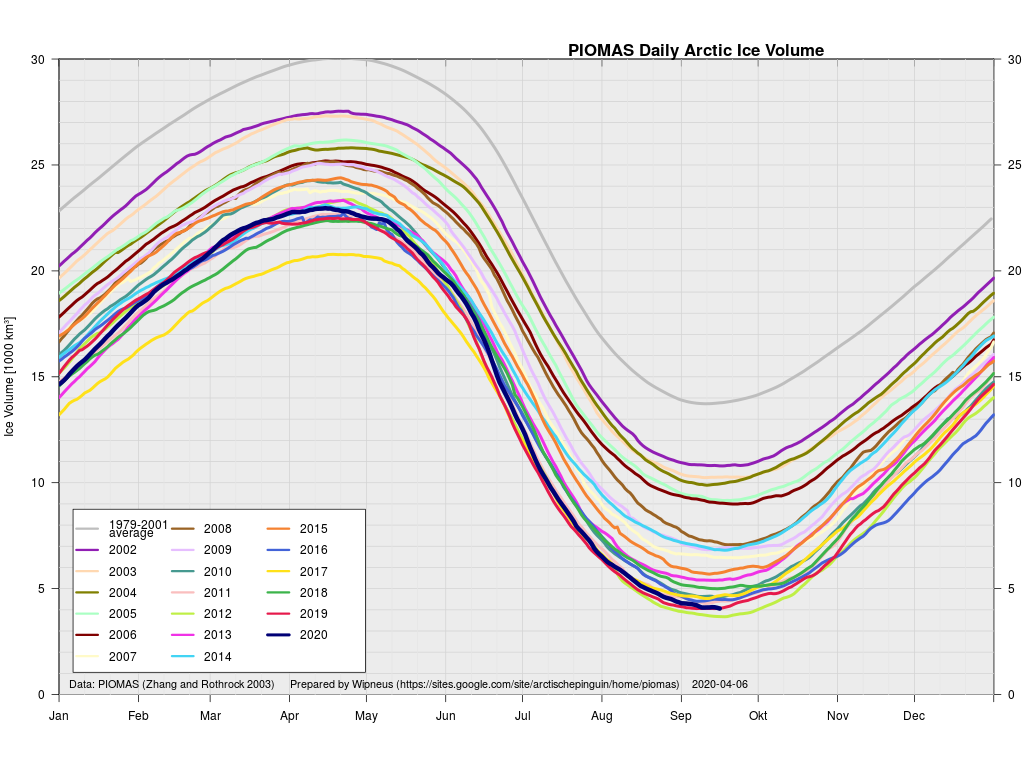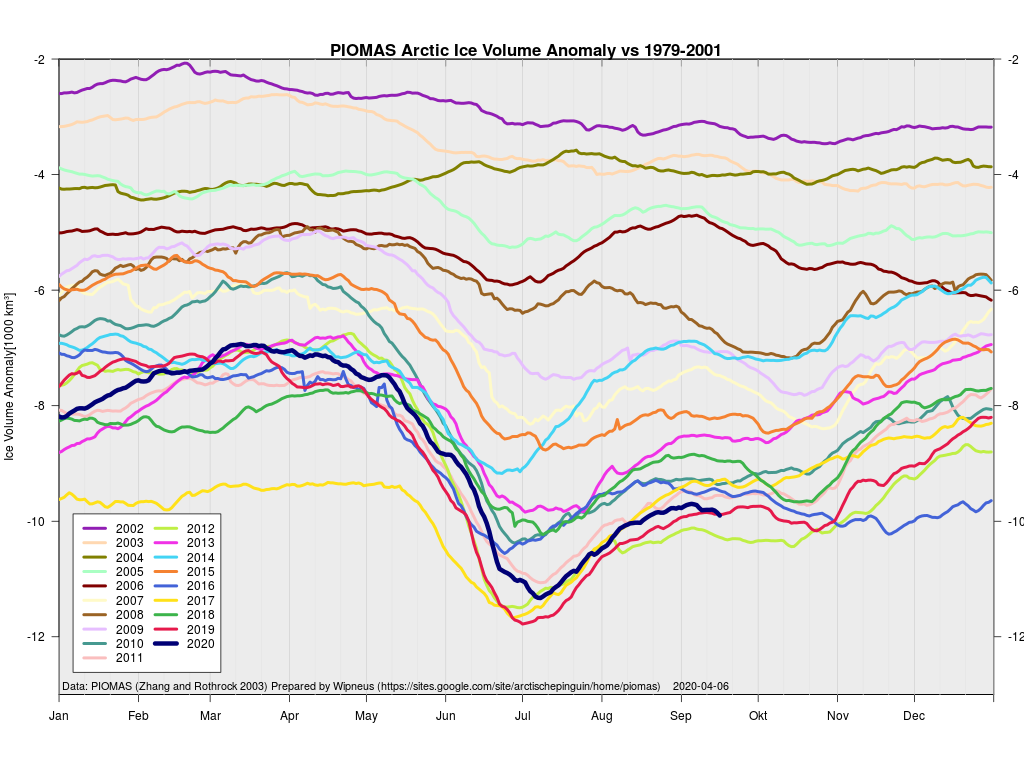 The minimum volume so far is on the last day of the available data, so we'll have to wait another 2 weeks or so before coming to any conclusions about 2020 minimum Arctic sea ice volume.
One curiosity has struck me. The PIOMAS model shows Lancaster Sound almost full of sea ice on September 15th, whereas the Canadian Ice Service chart still does not: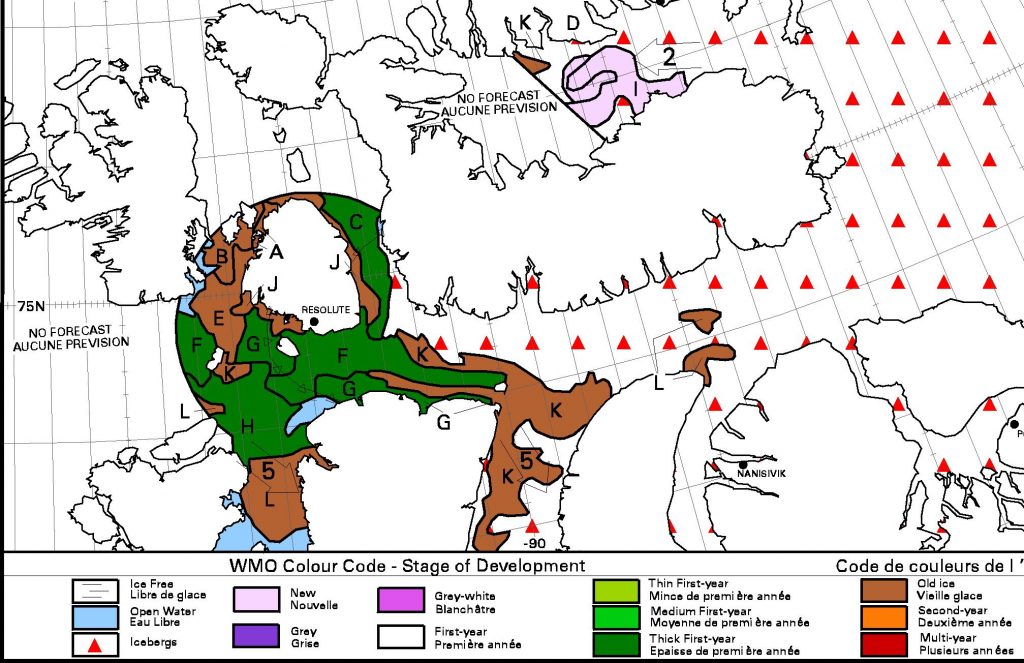 Watch this space!