Let's start at the very beginning. A very good place to start!
Them:
A chilly Arctic summer has left nearly a million more square miles of ocean covered with ice than at the same time last year – an increase of 60 per cent.
Us: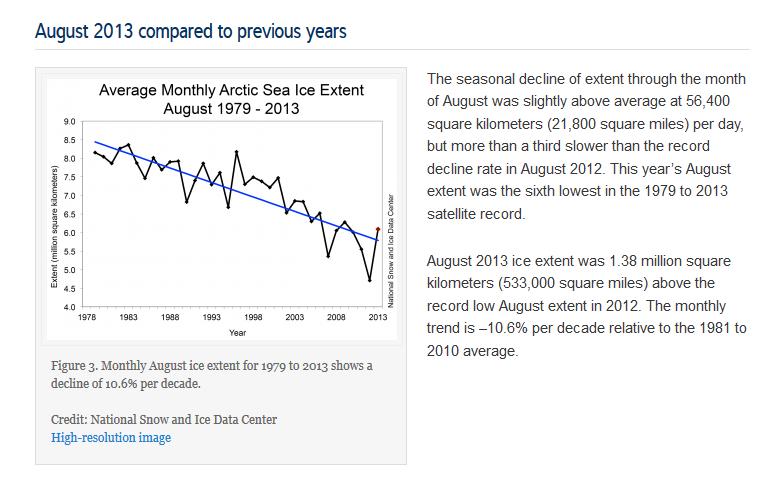 Verdict:
The Mail et. al. say "Nearly a million square miles". When the floods in Boulder have receded the NSIDC will once again say "Just over half a million square miles". Is that discrepancy sufficient to satisfy the Press Complaints Commission's definition of "inaccurate, misleading or distorted information"?