Here's the text of a comment I just left on The Telegraph web site underneath an article written by Christopher Booker entitled "The ice is not melting, yet still the scaremongers blunder on":
In case anyone in here is vaguely interested, I just received an email from the Managing Editor of the Mail on Sunday, part of which reads as follows:

"You are correct in pointing out that the main figure in that article was wrong. The increase was 533,000 square miles and 29 per cent, as you say.

We are reporting this in the paper tonight and will correct the online article also."

I trust I will receive a similar response to my recent email to the Managing Editor of the Telegraph about the same issue. Then perhaps we can start discussing all the other inaccuracies concerning sea ice in the Arctic that both papers have published recently?
Here's a screenshot of my comment: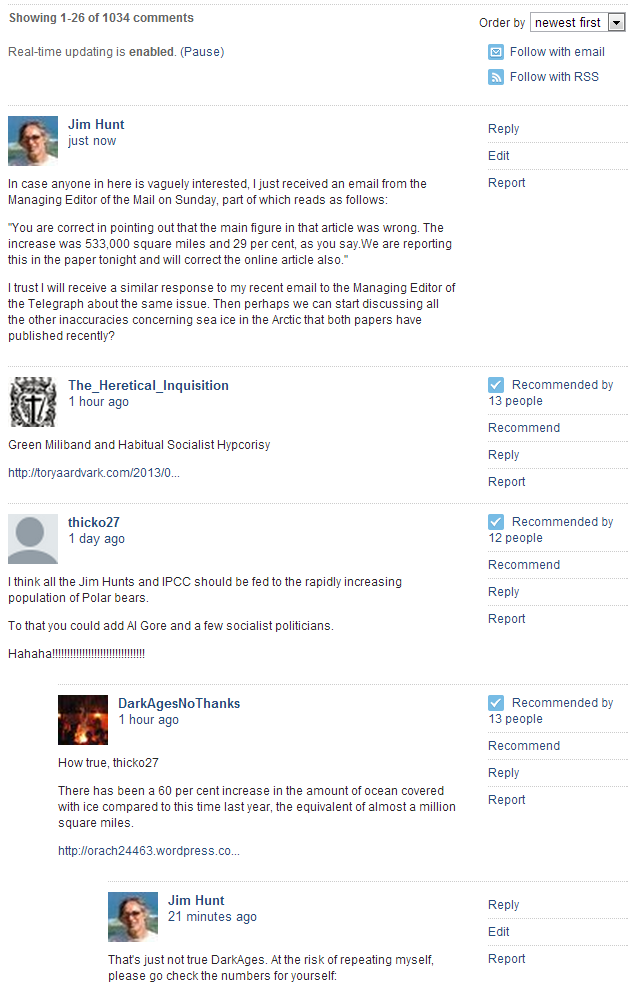 Here's what the revised version of David Rose's article of September 8th now looks like: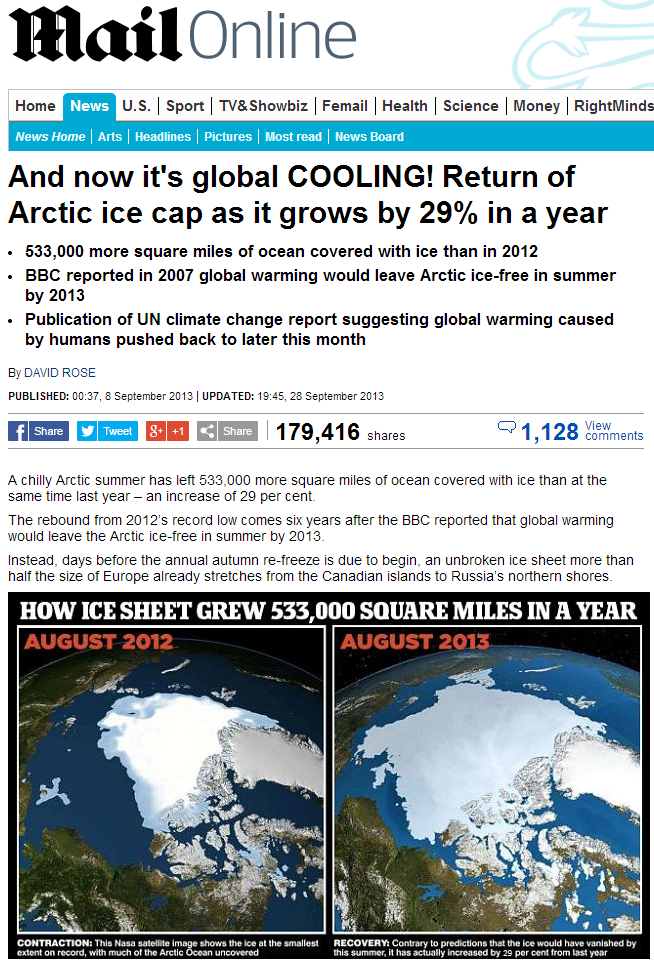 Along with this "explanation" in a sidebar: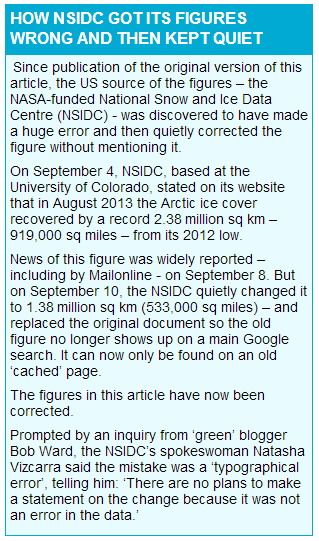 For Bob Ward's version of events please see our recent article entitled "Humiliating Mistakes by David Rose". As I put it in that article:
So… David Rose and the thousands who have republished his assertions across the planet never cottoned on to the physical implausibilty of their headline "statistic", and never bothered to contact the NSIDC to check?

What do you suppose is the probability that the rest of "the climate science" in Rose's recent articles is similarly flawed?