Tony Heller (AKA "Steve Goddard") is regurgitating submarine balderdash for the umpteenth time.
Under the headline "No Change In Arctic Sea Ice Over The Past 60 Years" Tony asserts:
Sixty years ago this week, the USS Skate surfaced at the North Pole. Arctic sea ice was two meters thick.
using these images as "evidence":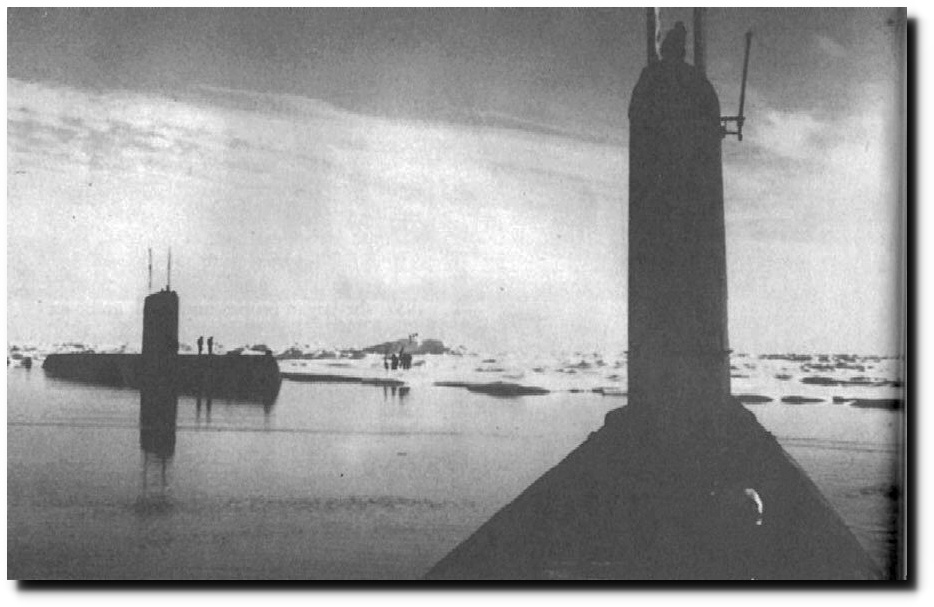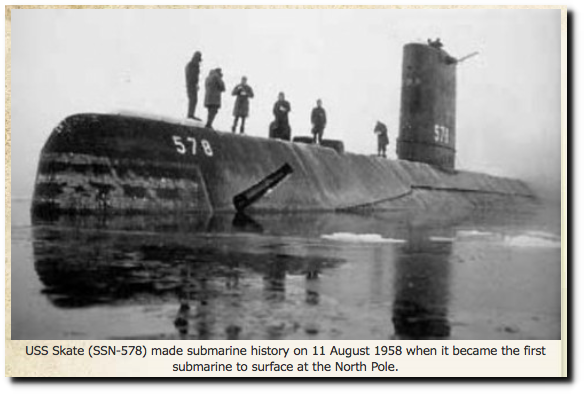 Please note that according to the July 1959 issue of National Geographic magazine:
The winter sun still hid below the horizon last March 17 when USS Skate crunched up through the ice at 90° N – first ship in history ever to surface at the Pole.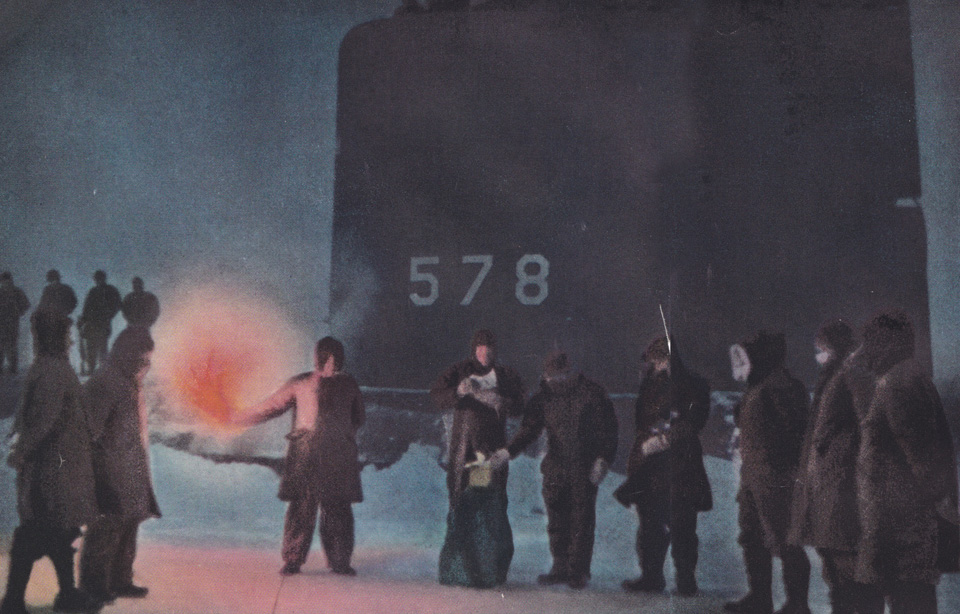 Note also that when USS Skate surfaced at the North Pole on March 17th 1959 she was alone. There was no polynya to be seen, let alone a second submarine in one.
What do you suppose the odds are that Tony's "No Change In Arctic Sea Ice Over The Past 60 Years" assertion is equally aberrant?
A reader on Twitter, apparently a fan of Mr. Heller asks:
So, is there any change in Article sea Ice over the last 60 yrs, which was the title of the post?

— Jim Fisher (@JimFish56837379) August 18, 2018
Of course there is! According to Commander James Calvert in the May 1959 edition of LIFE magazine:
On March 17 we arrived in the vicinity of the geographic North Pole. We had a job we very much wanted to do here, but as we cruised back and forth in the darkness below the Pole it seemed doubtful that we would be able to perform the last service requested by Sir Hubert Wilkins. No frozen leads or polynyas appeared. For a time I thought it would be necessary to conduct the service while submerged and discharge the ashes from one of the torpedo tubes as we passed under the pole.

Then suddenly we spotted the faint light of a small lead and we started up. This was our toughest surfacing so far. The quarters were cramped and we had to take special care not to hit Skate's delicate rudder against the walls of ice. It took us two hours of careful maneuvering before Skate's sail buckled the ice at the precise top of the world.

Climbing to the bridge I was greeted by an awesome sight. Skate was in a small lead completely surrounded by 10-foot-high hummocks of ice. This was the most inhospitable terrain we had seen so far.
Q.E.D?