Our regular reader(s) may recall our extensive coverage of the Swedish icebreaker Oden's visit to the North Pole (AKA Santa's secret summer swimming pool) in 2016?
We are now able to report that Oden has been back at the North Pole once again, this time somewhat earlier in the season: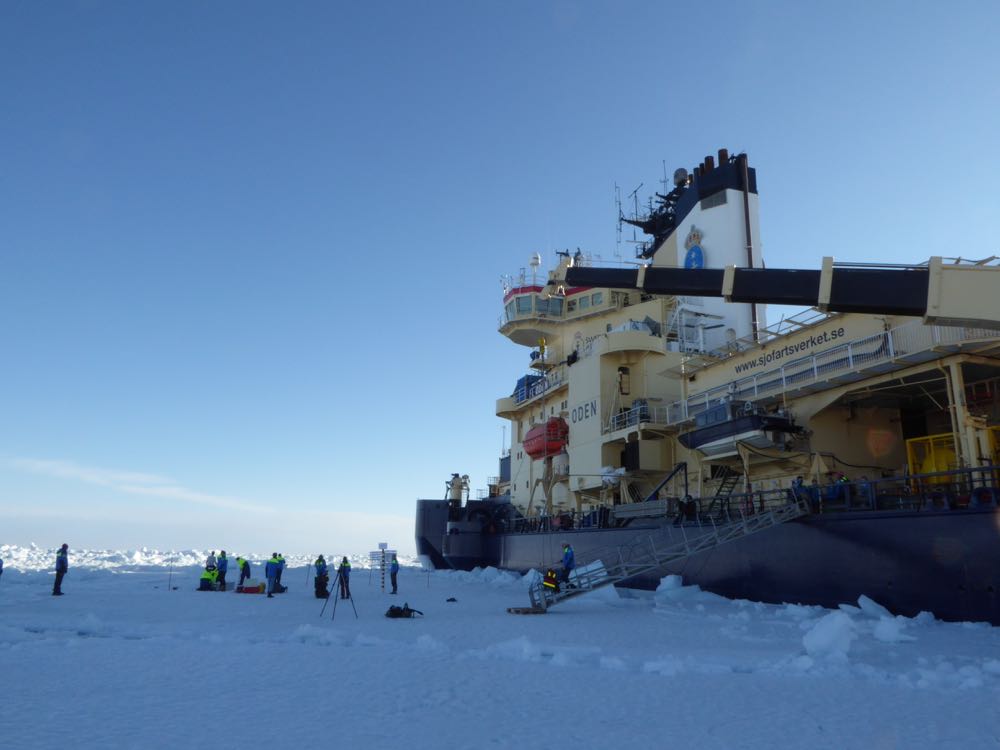 There's not as much open water to be seen this year, although Oden's visit is a week earlier than in 2016 so that may not be too surprising? What is perhaps surprising is that this year visiting the Pole wasn't part of Oden's plan! According to British physicist and oceanographer (and BBC TV star!) Helen Czerski:
We weren't really aiming for the pole, just to find a good ice floe as far north as possible. But we haven't found an ice floe yet and it looks as though I'll wake up tomorrow morning at the North Pole. Hello to the top of the world! #ArcticOcean2018 pic.twitter.com/fDPnua4V6N

— Helen Czerski (@helenczerski) August 11, 2018
Here's Helen and friends pictured at the North Pole: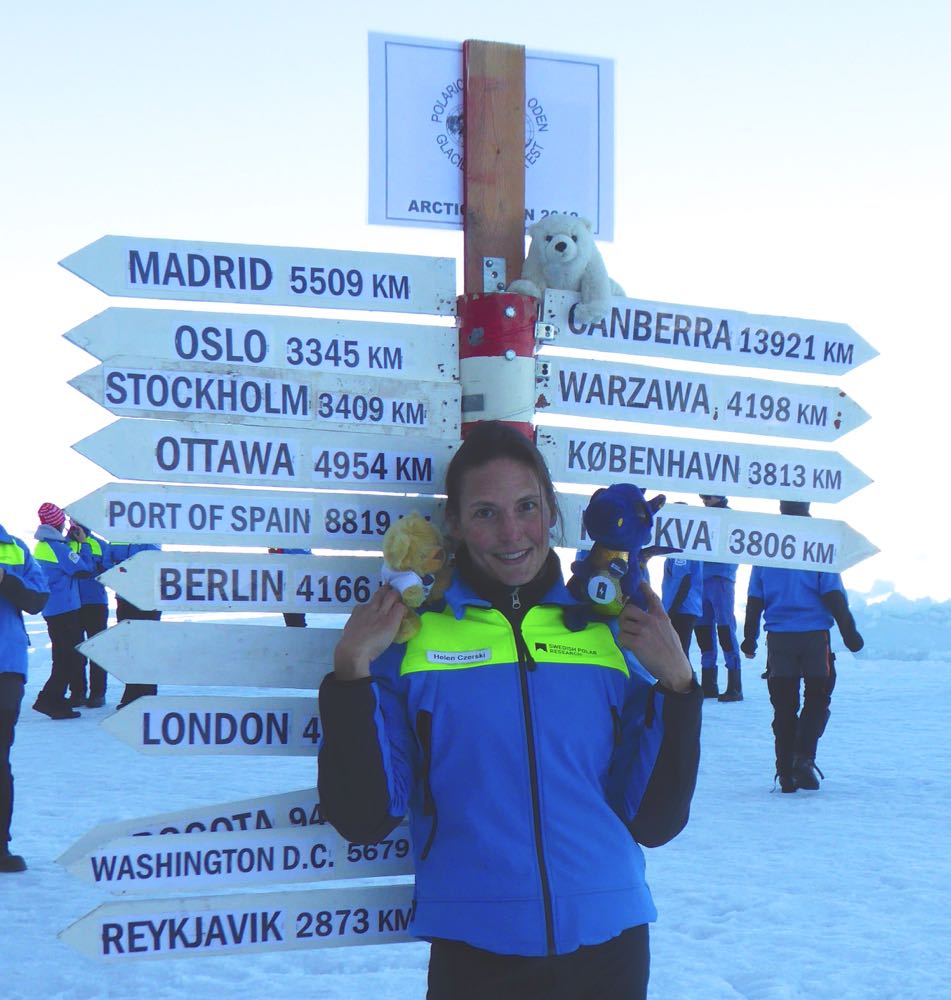 That was a couple of days ago, since when the sea ice floe Oden is attached to has drifted in the direction of the Atlantic Ocean: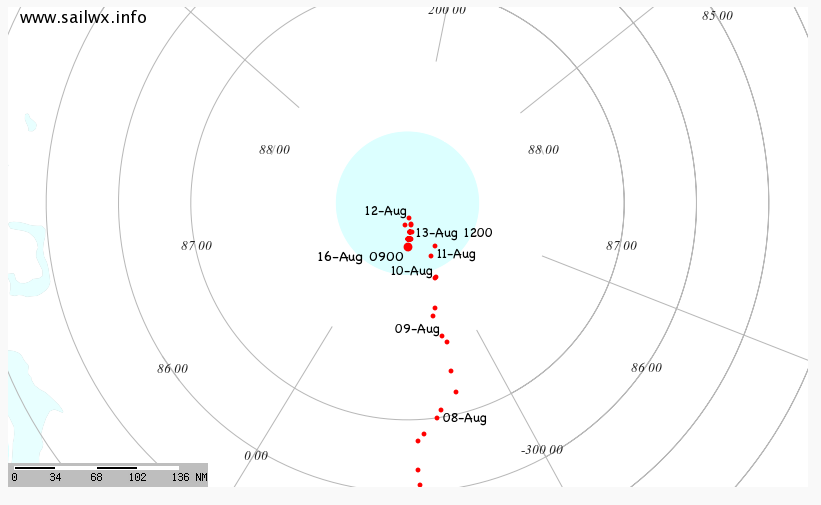 We have asked Helen whether she is willing and able to provide our readers with an update on here recent experiences on the Oden:
Hi @helenczerski. We met at @UniofExeter many moons ago, if you recall?@GreatWhiteCon and I were wondering if you would like to pen a guest article for "her" #Arctic #SeaIce blog?https://t.co/6RjRWlPjLM pic.twitter.com/30mOvXXH6t

— Jim Hunt (@jim_hunt) August 16, 2018
We'll let you know her reply as and when we receive it!