In some recent shock news over at the "Real Science" blog "Steven Goddard" asked "Who is Steven Goddard" and then answered himself as follows:
My name is Tony Heller. I am a whistle blower. I am an independent thinker who is considered a heretic by the orthodoxy on both sides of the climate debate.
I'm highly unorthodox, so I'll consider him as a schizoidal cherry picking pseudo-skeptic instead. Steve/Tony finishes his "coming out" article as follows:
I am more than happy to debate anyone who feels up to the challenge, including the President of The United States. Science works through research and debate – not censorship, propaganda, faith, or intimidation.
Steve/Tony has been blogging about Arctic sea ice again recently. His most recent post is entitled "Does The Arctic Need To Be Prosecuted?", but it seems he's unwilling to engage in debate about that topic with me.
Them:
Some climate experts want to make skepticism of junk science a felony, and every day it becomes more clear that the Arctic has no respect for climate models or eminent government scientists. This is shocking, and it is time for the Arctic to be prosecuted. The Arctic is aiding and abetting climate deniers, as well as making obscene gestures towards the world's leading academics.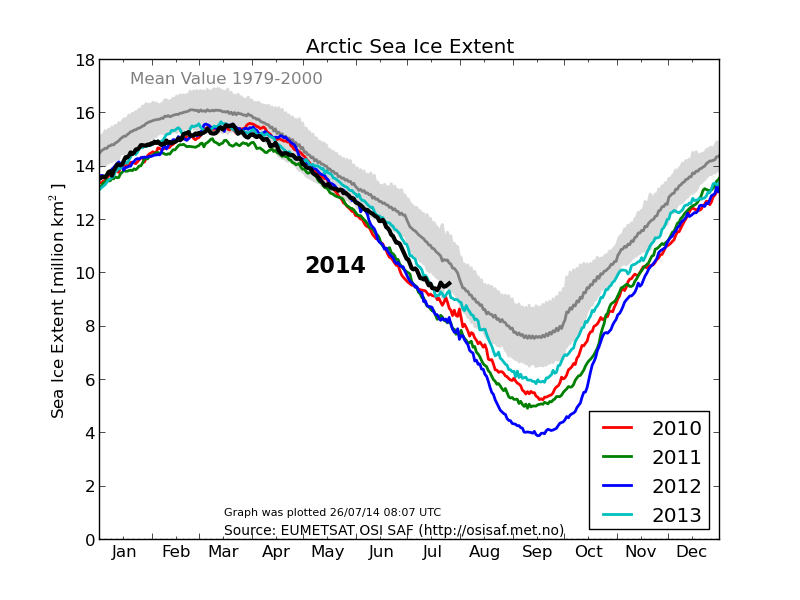 Us:
Needless to say Steve/Tony has yet to approve my comment on his ruminations, which reads as follows: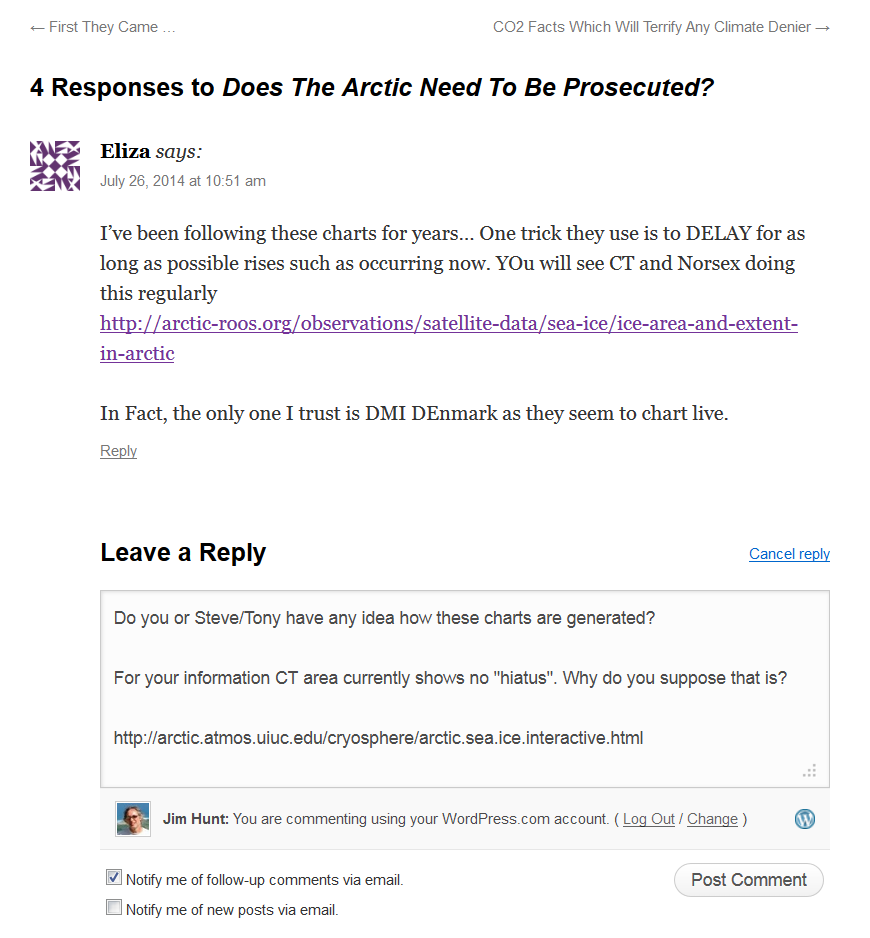 This is what the Cryosphere Today graph of Arctic sea ice area I linked to looks like at the moment: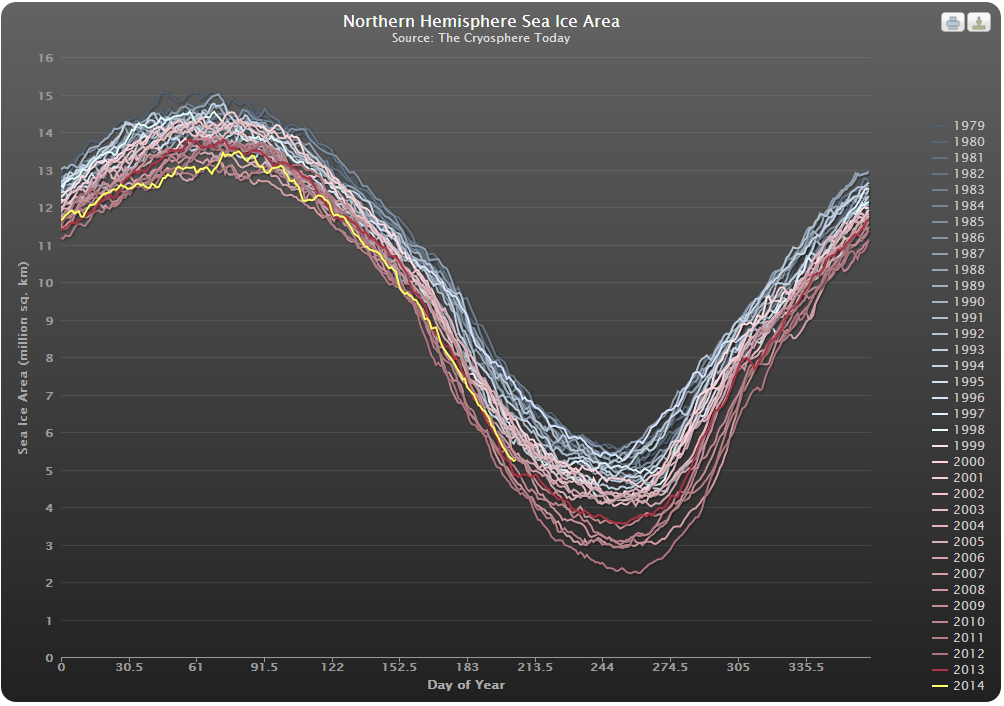 This is what the NORSEX extent chart that Eliza linked to looks like this morning: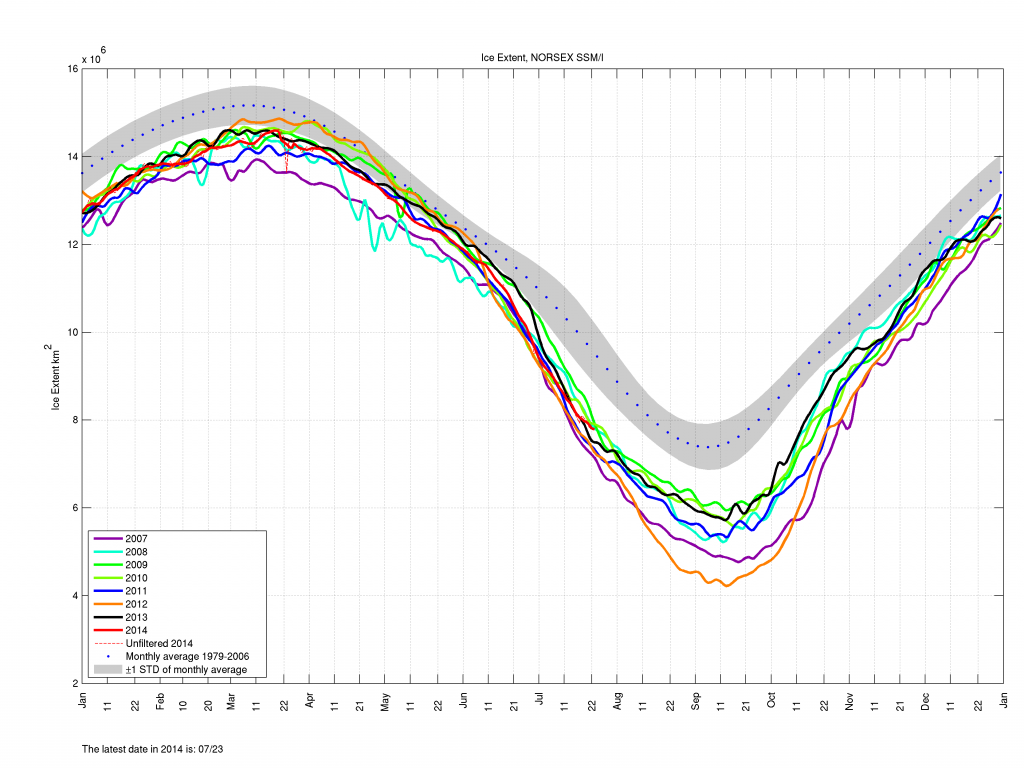 Here's another one for good measure, this time showing NSIDC Arctic sea ice extent: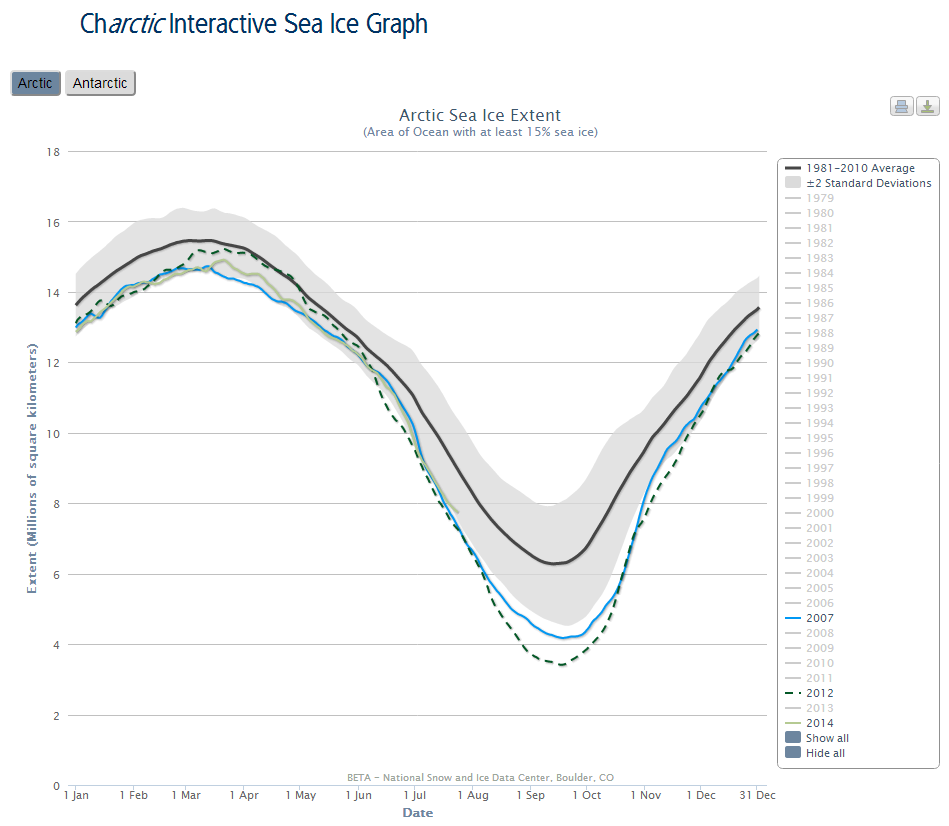 As far as I am aware there is no law against being a schizoidal cherry picking pseudo-skeptic in the United States of America, or anywhere else for that matter. Please feel free to comment below if you know otherwise and/or think that there should be!
Them:
After a protracted exchange on Twitter a copy of my comment eventually saw the light of day:
@jim_hunt It was in the spam folder.

— Steve Goddard (@SteveSGoddard) July 26, 2014
Us:
We'll keep you posted!