The JAXA ViSHOP web site was down for maintenance over the weekend. It is now back in action, to reveal Arctic sea ice extent at the lowest for the date in the AMSR2 record: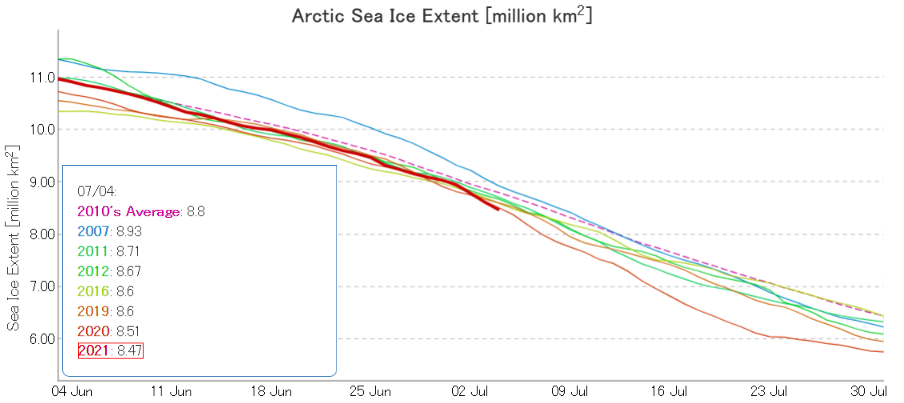 [Edit – July 6th]
High resolution AMSR2 area is also now lowest for the date:
as indeed is extent: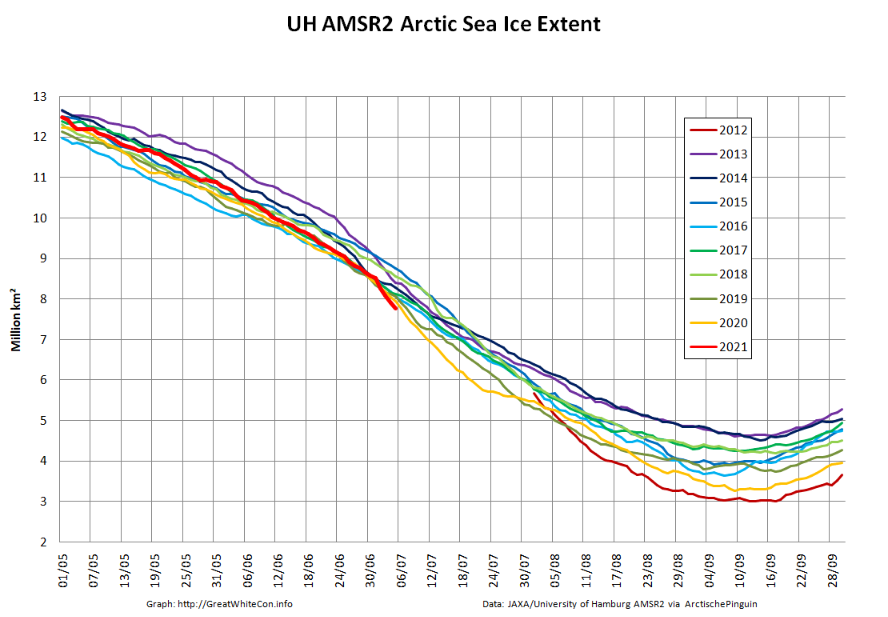 [Edit – July 13th]
According to the Canadian Meteorological Centre the current cyclone has bottomed out with a central mean surface level pressure of 971 hPa: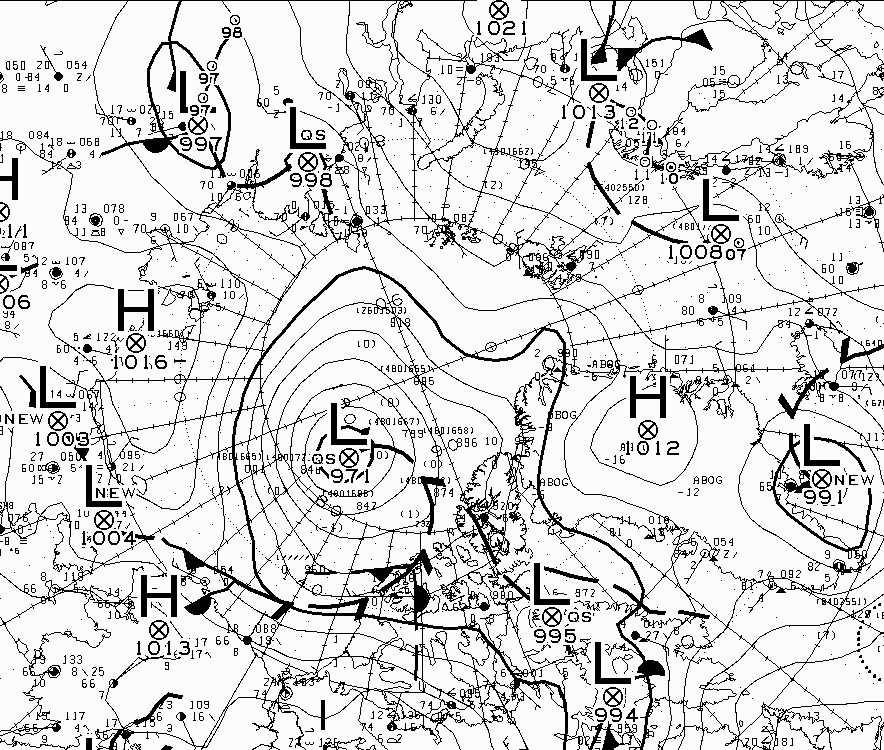 [Edit – July 16th]
The after effects of the recent cyclone are now plain to see, both at microwave frequencies: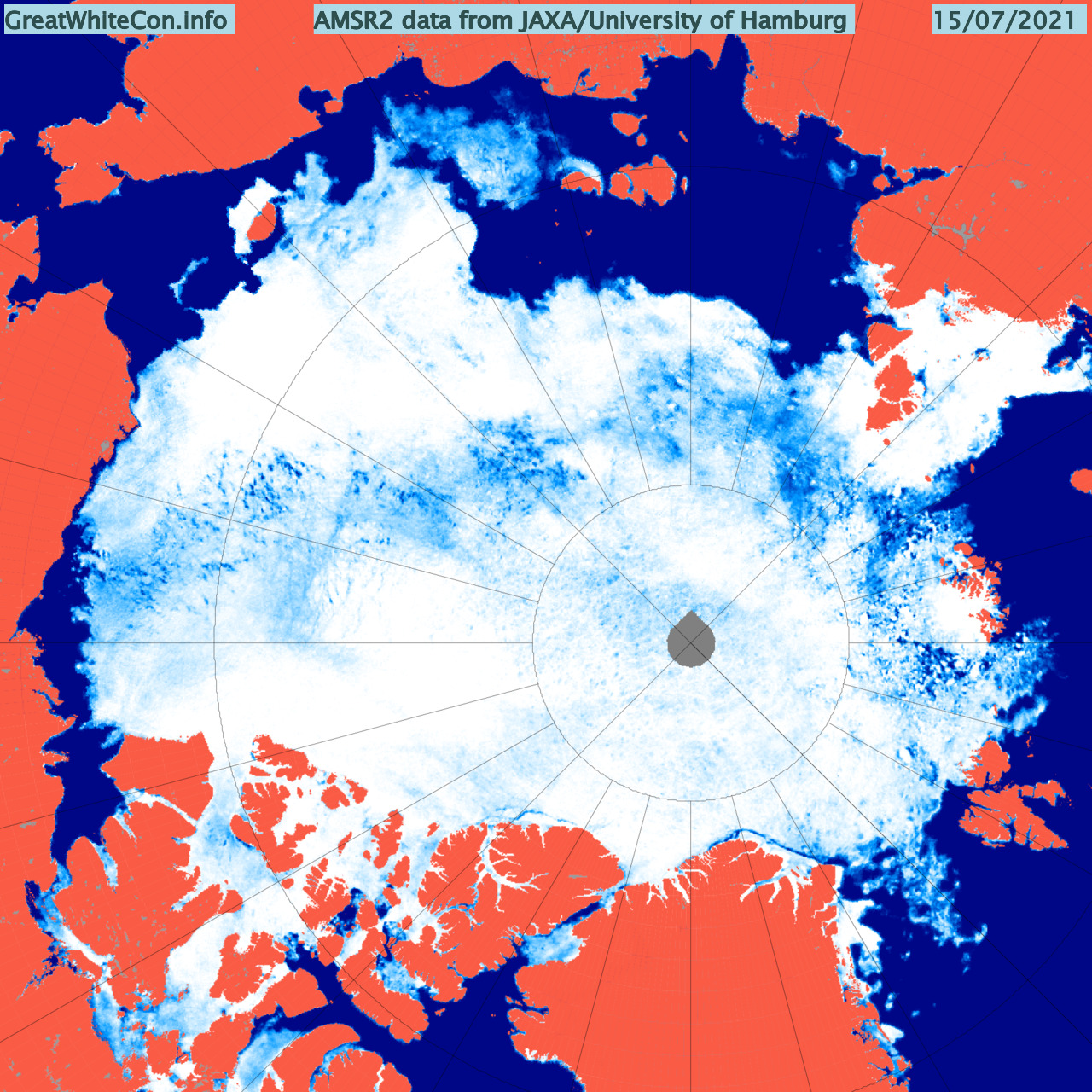 and visually: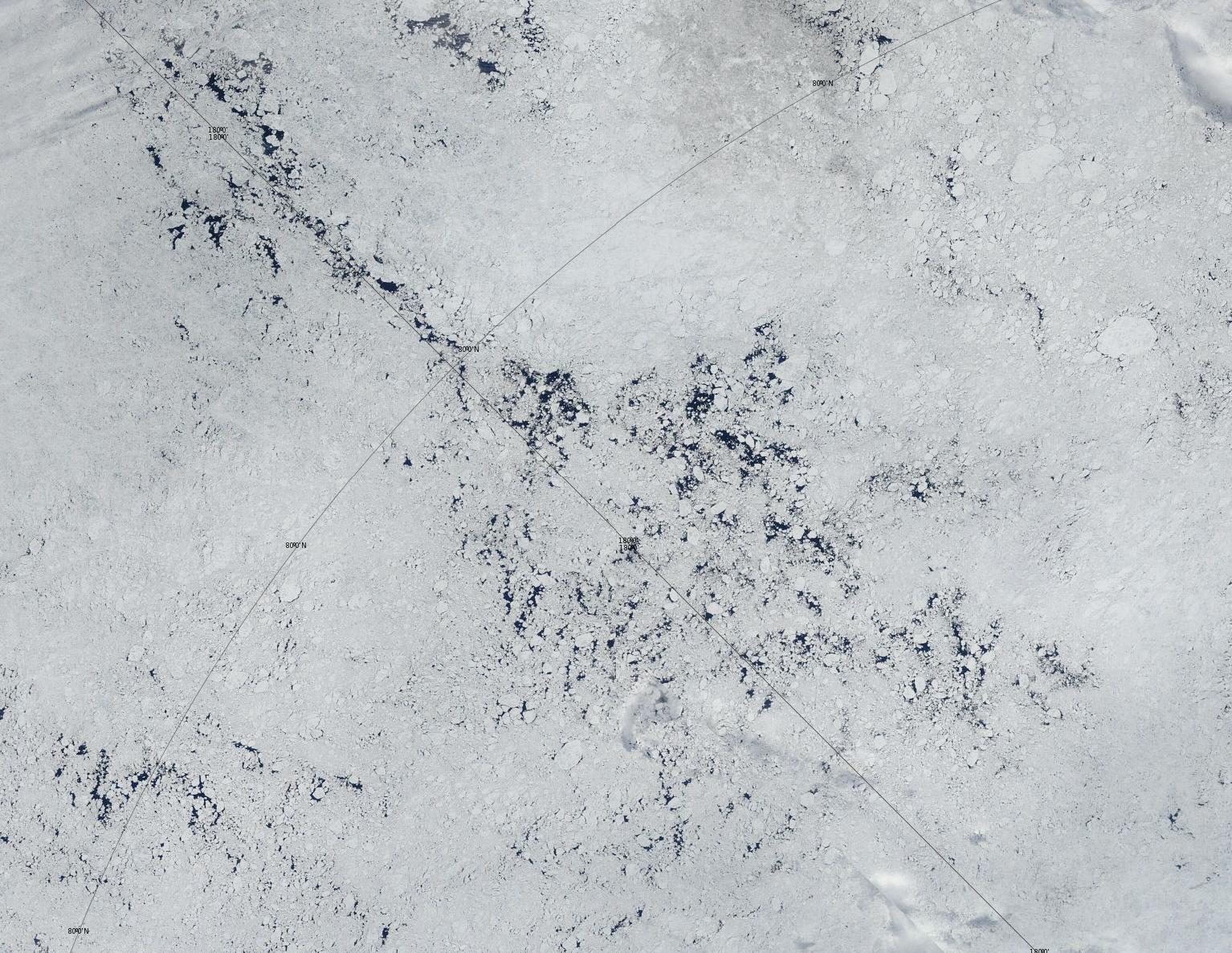 [Edit – July 30th]
As high pressure builds over the Central Arctic Basin there's a nice clear view of the state of the sea ice between northern Greenland and the North Pole: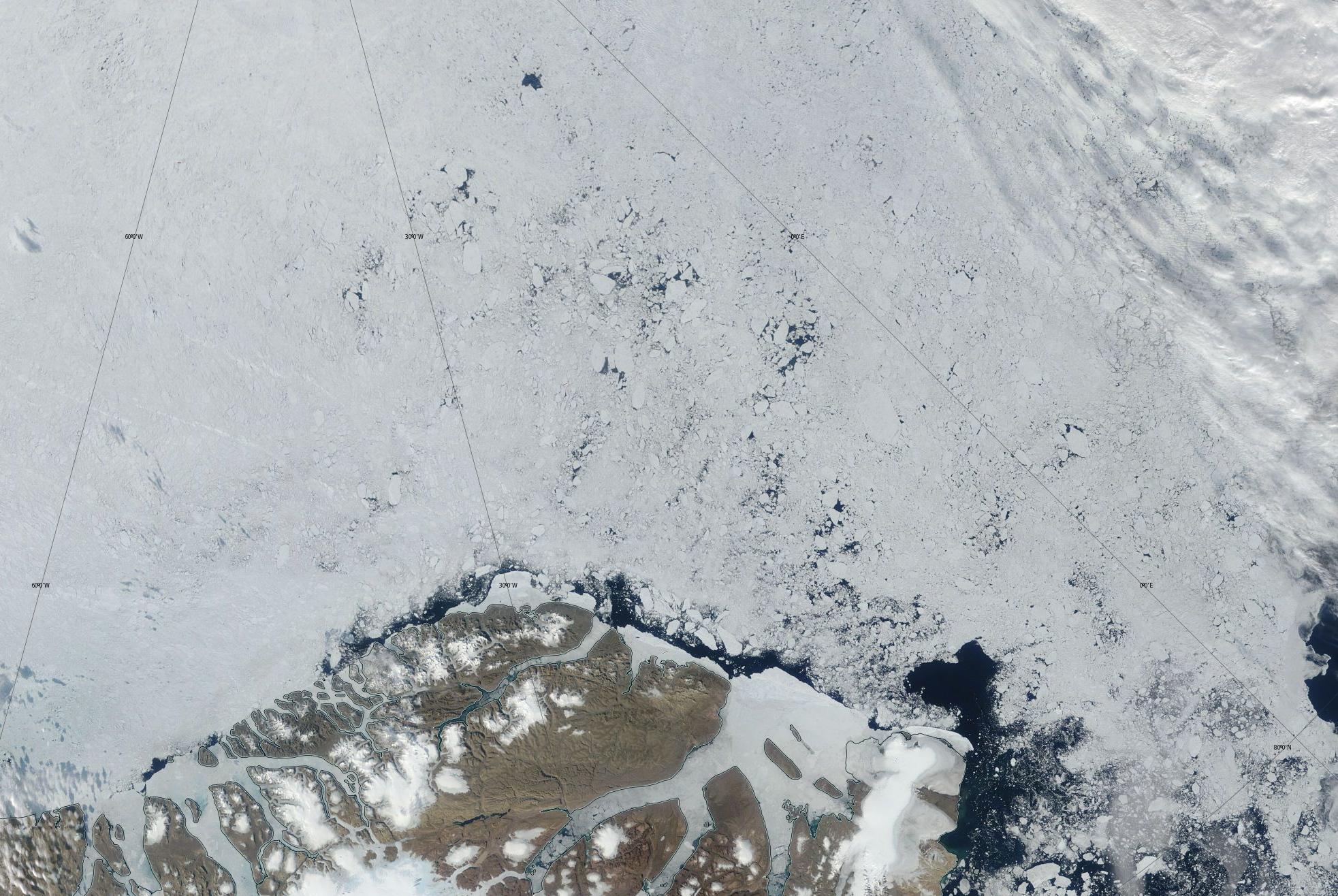 As a recent academic journal paper by Axel Schweiger et al. puts it:
The Arctic Ocean's Wandel Sea is the easternmost sector of the Last Ice Area, where thick, old sea ice is expected to endure longer than elsewhere. Nevertheless, in August 2020 the area experienced record-low sea ice concentration…

In spring 2020, the Wandel Sea had a mixture of both thin and—unusual for recent years—thick ice, but this thick ice was not sufficiently widespread to prevent the summer sea ice concentration minimum. With continued thinning, more frequent low summer sea ice events are expected. We suggest that the Last Ice Area, an important refuge for ice-dependent species, is less resilient to warming than previously thought.