We've covered similar events in the recent past, but this one looks like it will take the proverbial biscuit.
Here's the 6 hour wave forecast for the Fram Strait from 12:00 UTC this afternoon: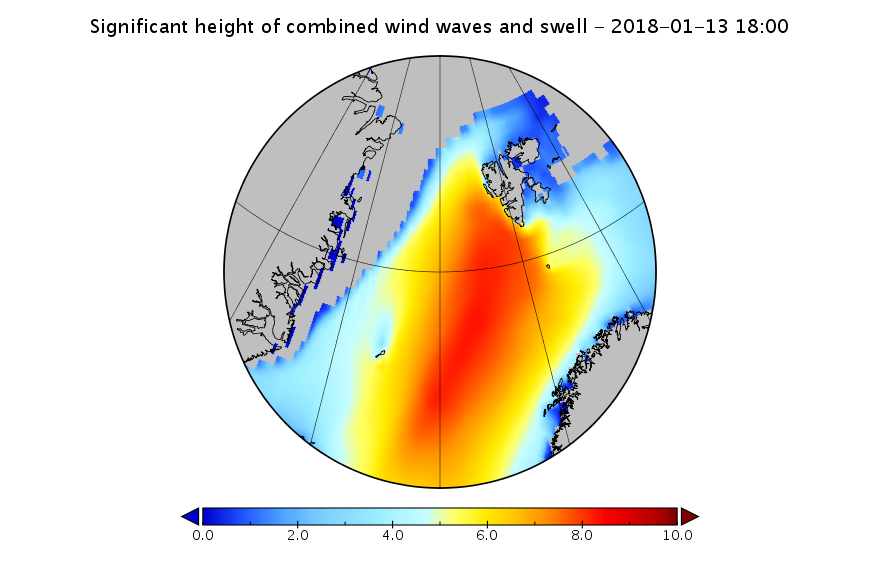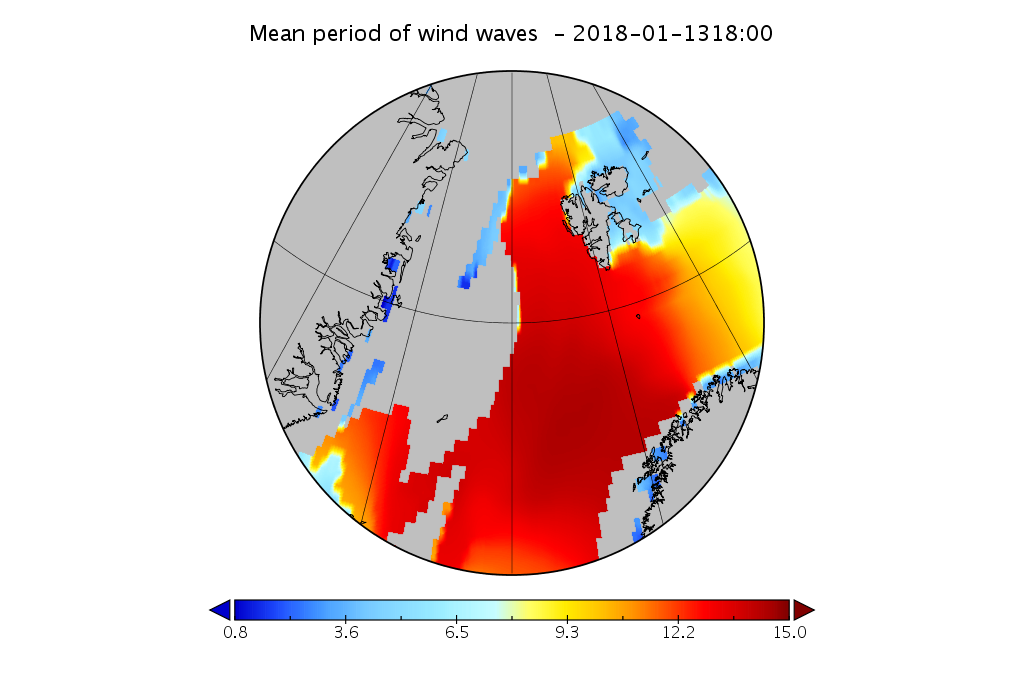 Look at the scales carefully then compare the wave height and period with previous similar events. Here's the cause of those giant waves, two powerful cyclones off Greenland pumping heat and moisture northwards from a long way south: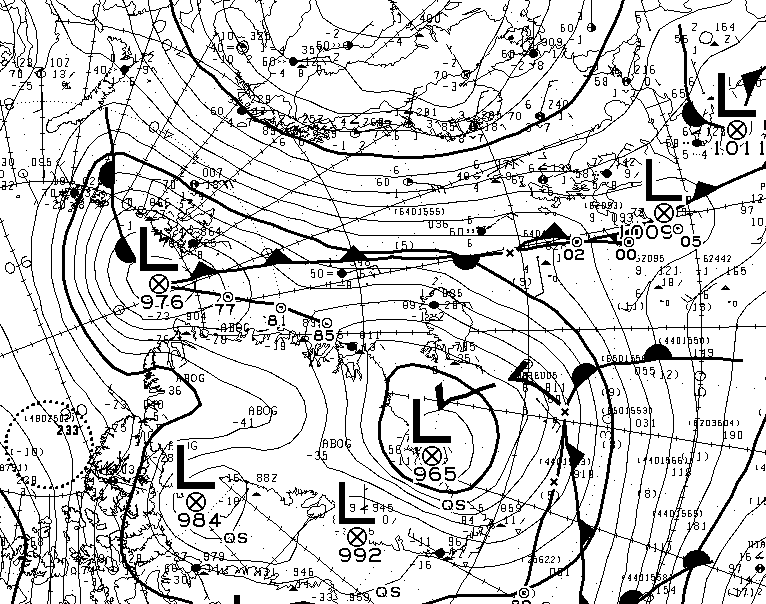 Also bear in mind the current sea ice area around Svalbard: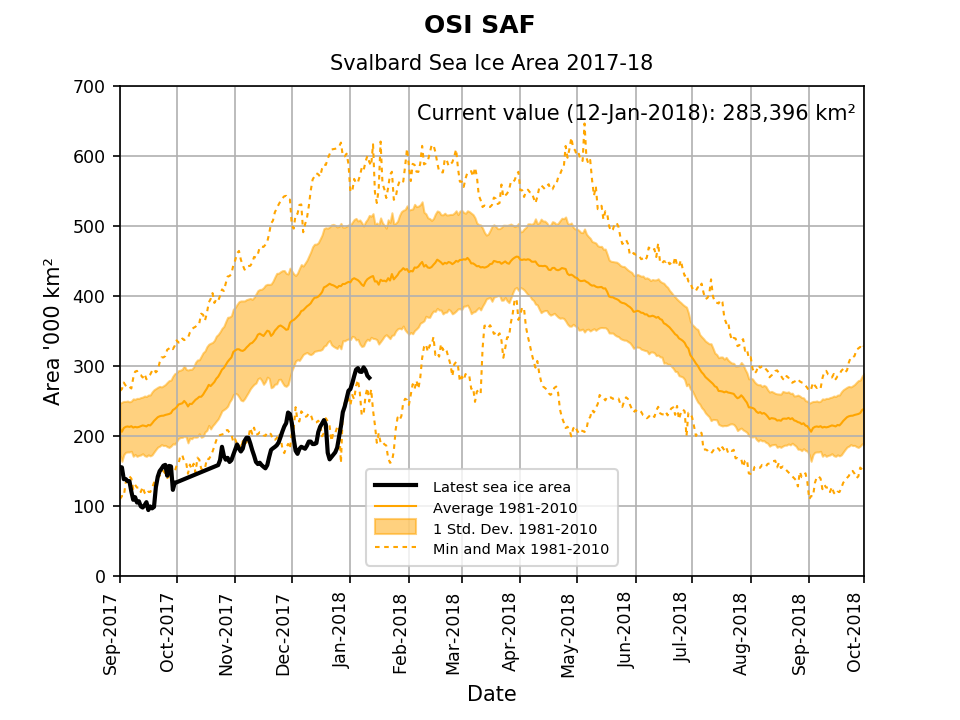 and the current weather forecast for the capital Longyearbyen: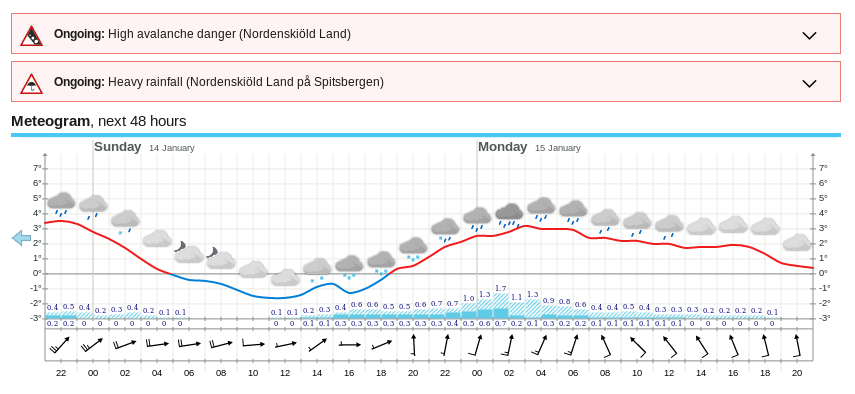 Note in particular the anomalously high temperatures and the severe weather warnings for both rain and avalanches. In the middle of January.
Finally, for the moment at least, here's a Sentinel 1B image of the sea ice in the Fram Strait earlier this morning: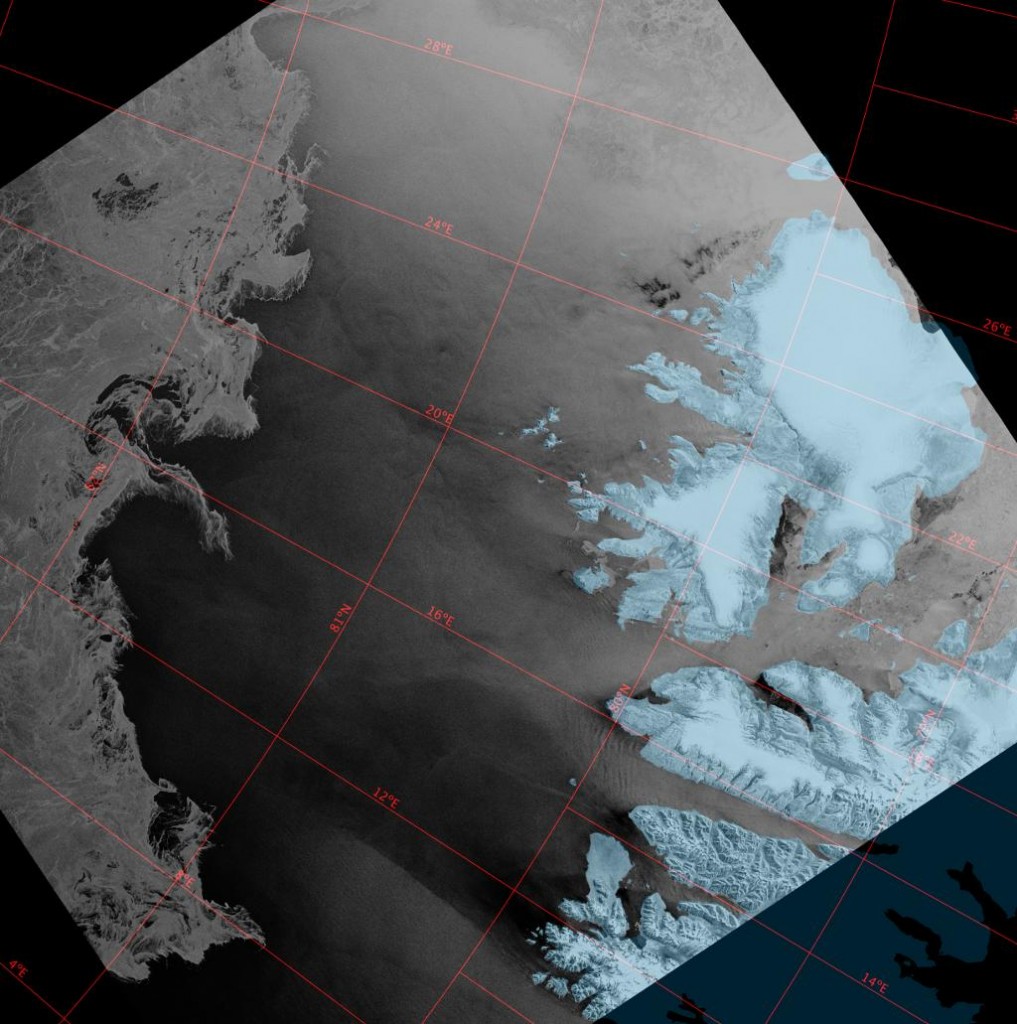 The temperature in Longyearbyen is forecast to drop below freezing point early on Tuesday and then remain there, which I guess counts as good news?

However the southernmost of the two cyclones off Greenland is now down to a central MSLP of 942 hPa: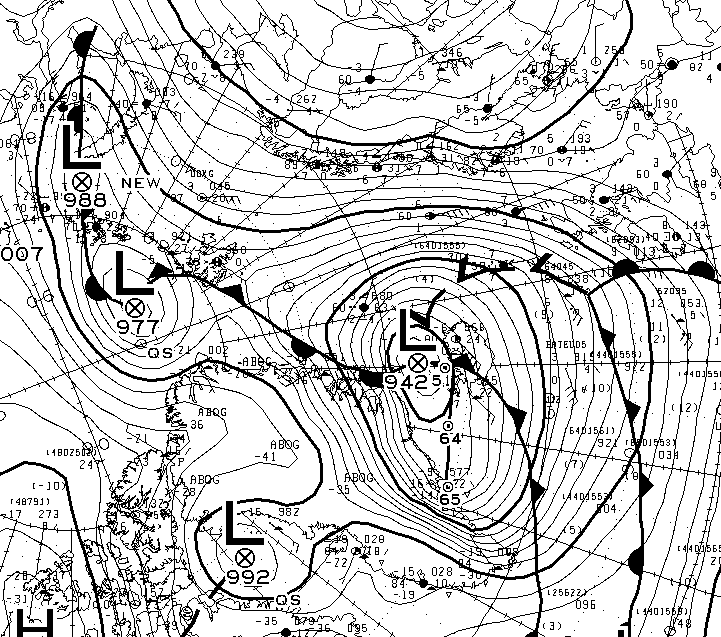 The cyclone now centred near Iceland looks as though it bottomed out at a MLSP of 939 hPa earlier today: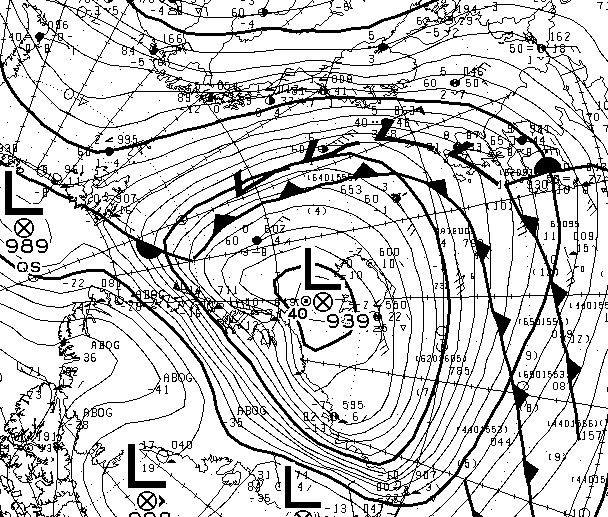 Watch this space!