A couple of days ago we explained how Christopher Booker explained that blogger Paul Homewood:
Has drawn on official sources.. to uncover what is actually happening [in the Arctic]
Have we got news for you Christopher? That's not how it works in the cryodenialosphere! Mr. Homewood's article about Mr. Booker's article about Mr. Homewood's previous article(s) is littered with factual errors. This is what happens should you be foolish enough to attempt to correct such errors.
Here is what we typed into the comment section of Mr. Homewood's blog:
Of course if Mr. Booker were to have considered Arctic sea ice volume he might have thought twice about his "there is even more of it today than in February 2006, and it is also significantly thicker." remark?
Followed by: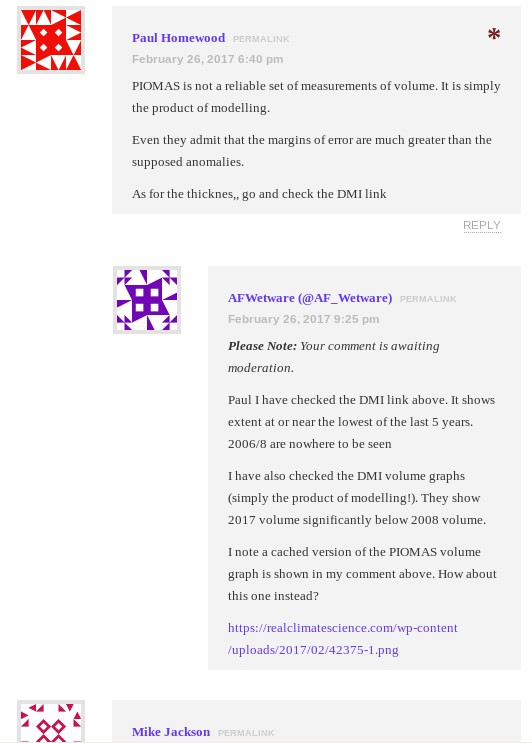 When that failed to make an appearance: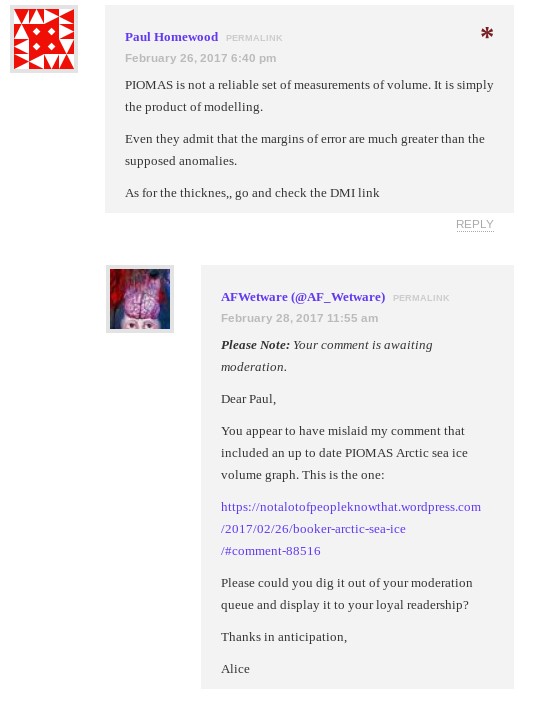 When Ron Clutz sang the praises of MASIE yet again: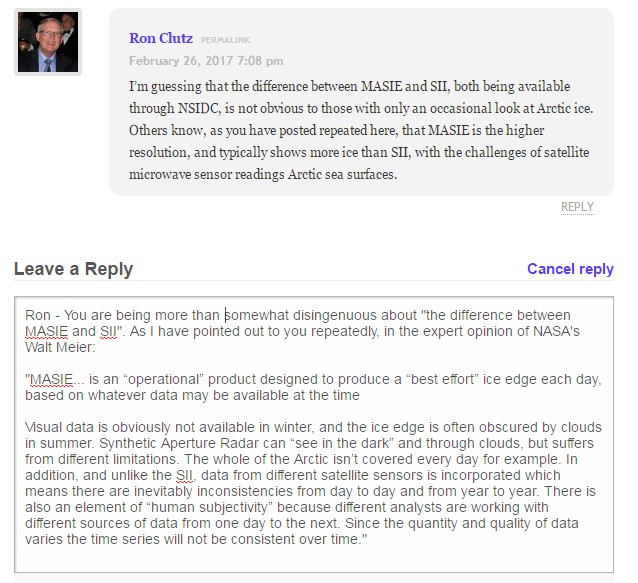 Here is what Paul Homewood cherry picked to publish to his loyal readership: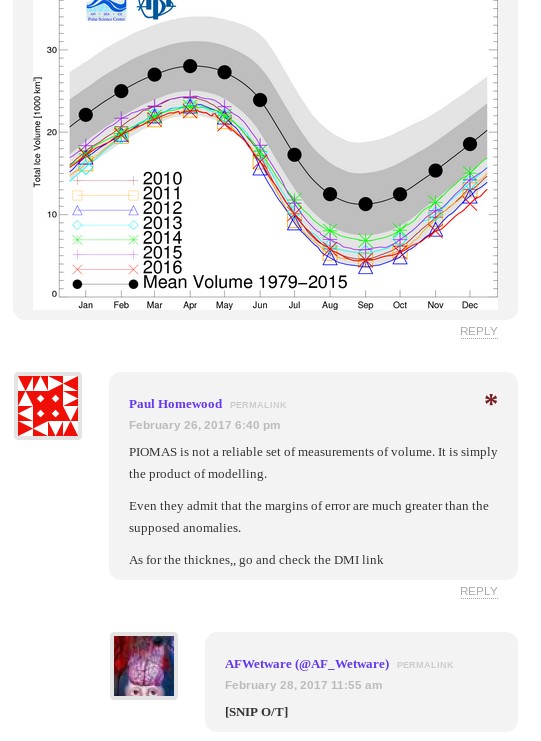 Can you spot the difference? Our juiciest cherries all ended up on Paul's cutting room floor!