The Swedish icebreaker Oden and the Canadian icebreaker Louis S. St. Laurent recently met up at the North Pole on a joint scientific expedition. To be more precise the Oden's Captain's log recorded her position at 11:03 UTC on August 22nd as N 89° 59,998´ W 046° 40,558´.
Take a look at who was waiting for them: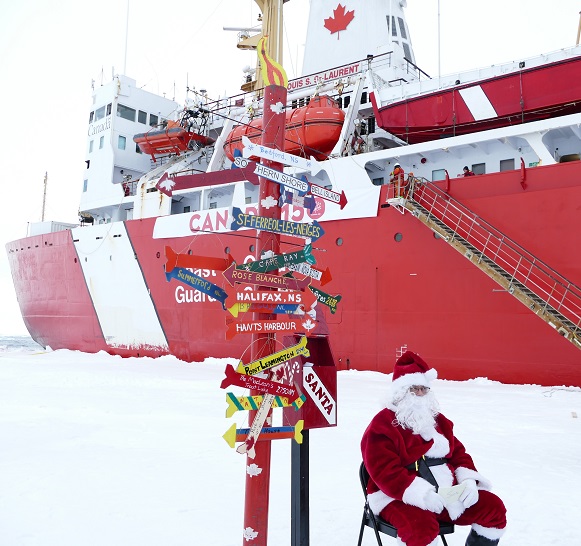 and then take a look at his newly extended swimming pool: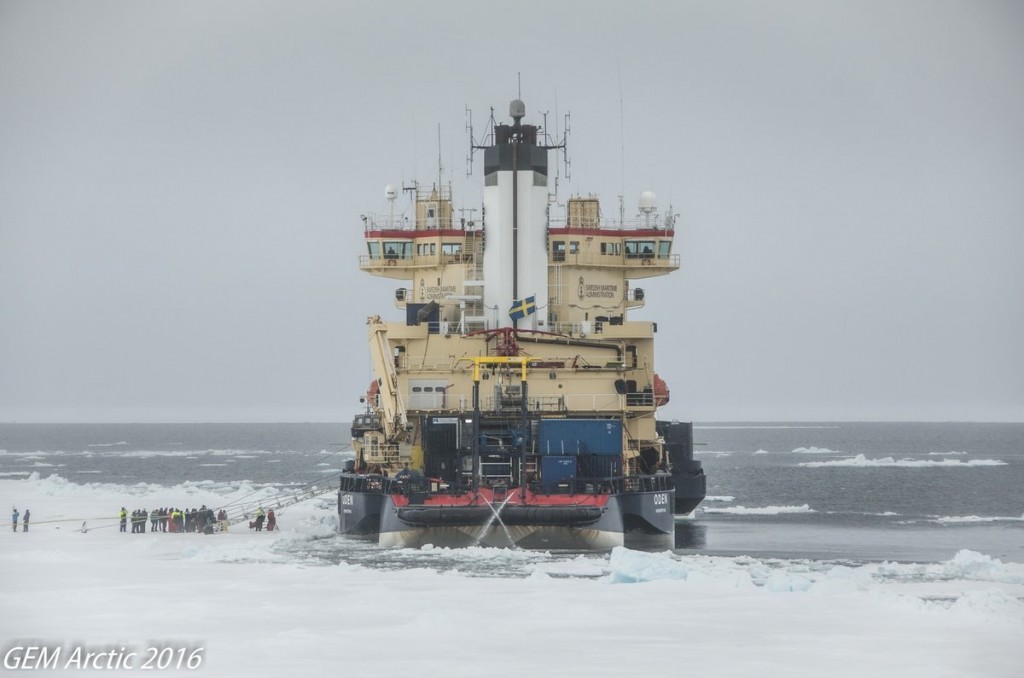 What could be more refreshing after a long voyage than a quick dip followed by a Piña colada by the pool?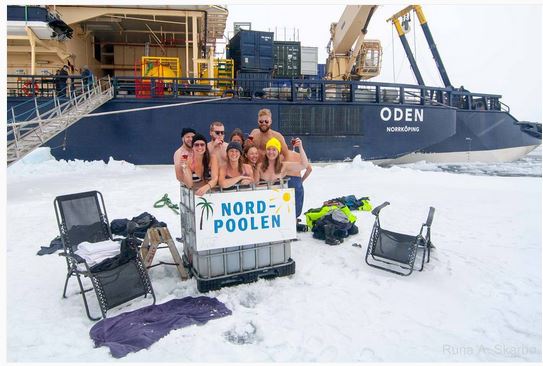 Santa's secret summer swimming pool is obviously big enough this year to accommodate all the icebreakers and nuclear submarines on the planet. All his little helpers have a giant pool of their very own too: