The latest headline on the so called "Real Science" blog reads as follows:
The New Normal In The Arctic – Cold Summers
According to "Steven Goddard":
For the third year in a row, near-polar temperatures have dropped below normal in May.

Both of the last two years, temperatures stayed below normal for the entire melt season.

The below normal summer temperatures are keeping the ice from melting, and have led to a large expansion in the amount of thick multi-year ice.
However the Arctic is unfortunately failing to cooperate with that narrative. Today we are unhappy to report that Tony Heller's favourite Arctic sea ice metric, the Danish Meteorological Institute 30% threshold extent, is at the lowest level ever for the date since their records began: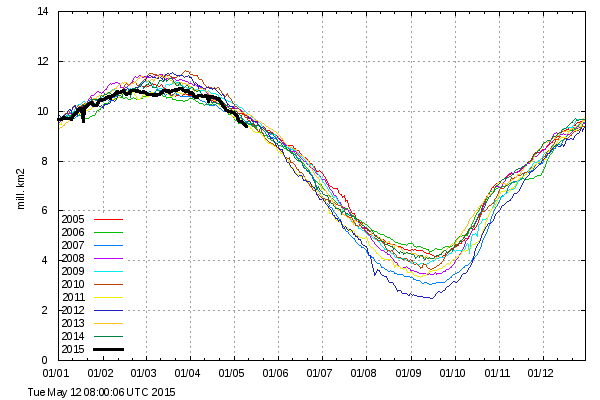 What is more, so is the JAXA 15% extent metric: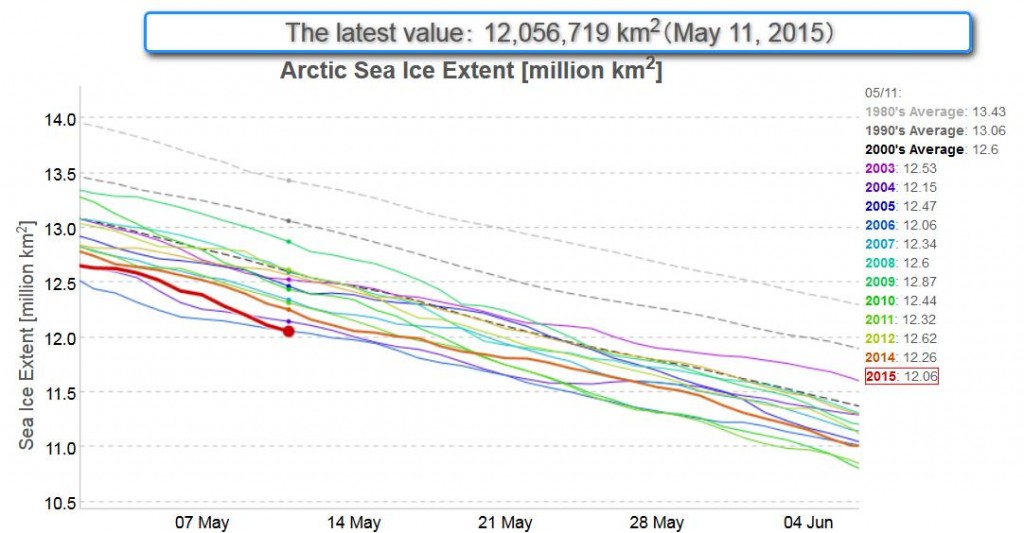 As if that wasn't enough to be going on with, some big holes have already appeared in the middle of the supposedly multi-meter thick, multi-year sea ice in the Beaufort Sea, well away from the open water already warming up off the Mackenzie Delta: