Construction of Ice Camp Barneo 2014 began close to the North Pole at the beginning of April, and now the first scientific data has started flowing  from the sea ice near the Pole. The first of three webcams has been successfully  installed on the ice, and the slightly noisy initial images are available from the North Pole Environmental Observatory 2014 web site:
Data is now also arriving from ice mass balance buoy 2014E, which as you can see if you click on the pushpins on the map below, has been drifting at the rate of 16 km / day during its brief lifetime on the Arctic sea ice so far:
Here's the initial temperature profile for 2014E: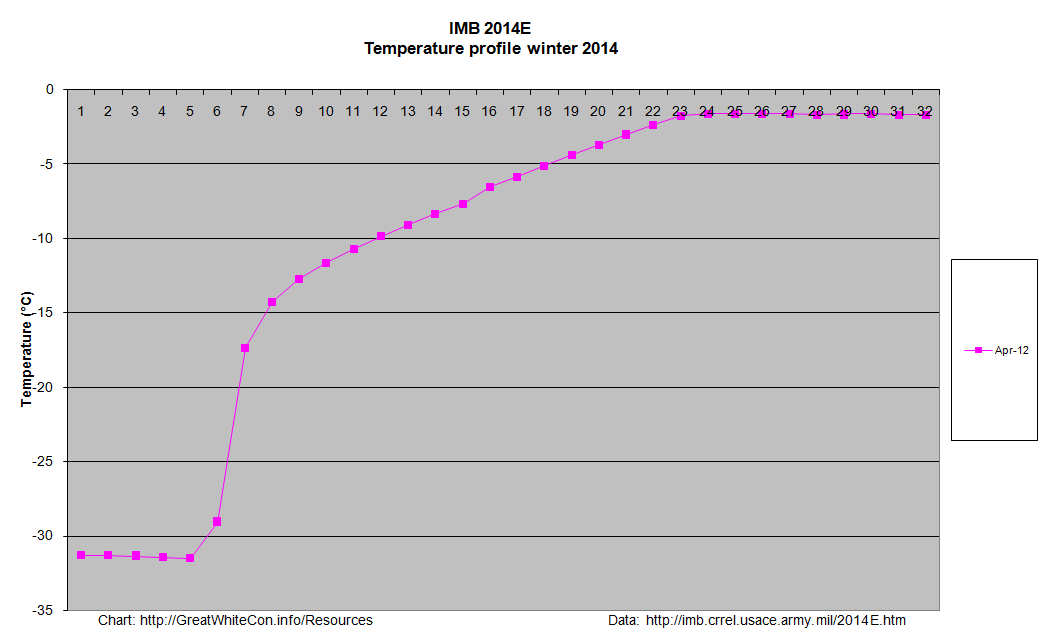 At present the ice on the floe is 1.7 m thick, covered with 19 cm of snow. As you can see, temperatures were a touch chilly when the buoy was installed on April 12th, at around -32 degrees Celsius. A variety of expeditions have already set off from Barneo in various directions. Expedition Hope are heading in the direction of Cape Discovery on Ellesmere Island, and here Bernice Nootenboom illustrates the effects of such low temperatures on the human body: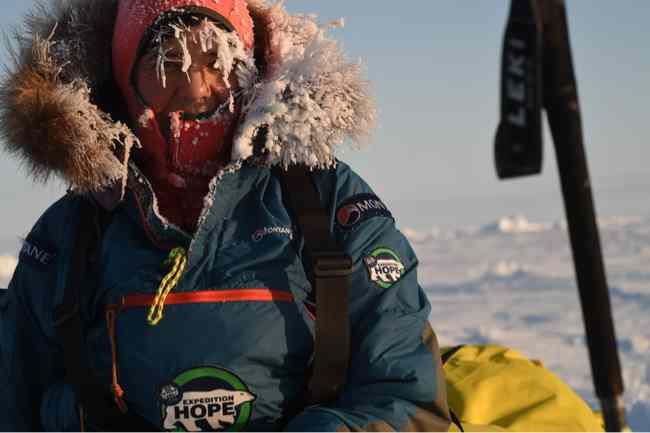 You can also view data from IMB 2014E and the other active ice mass balance buoys on our IMB overview page.