Let us begin this month's report from the far north with the high resolution Arctic sea ice area and extent graphs based on the University of Hamburg's AMSR2 concentration maps: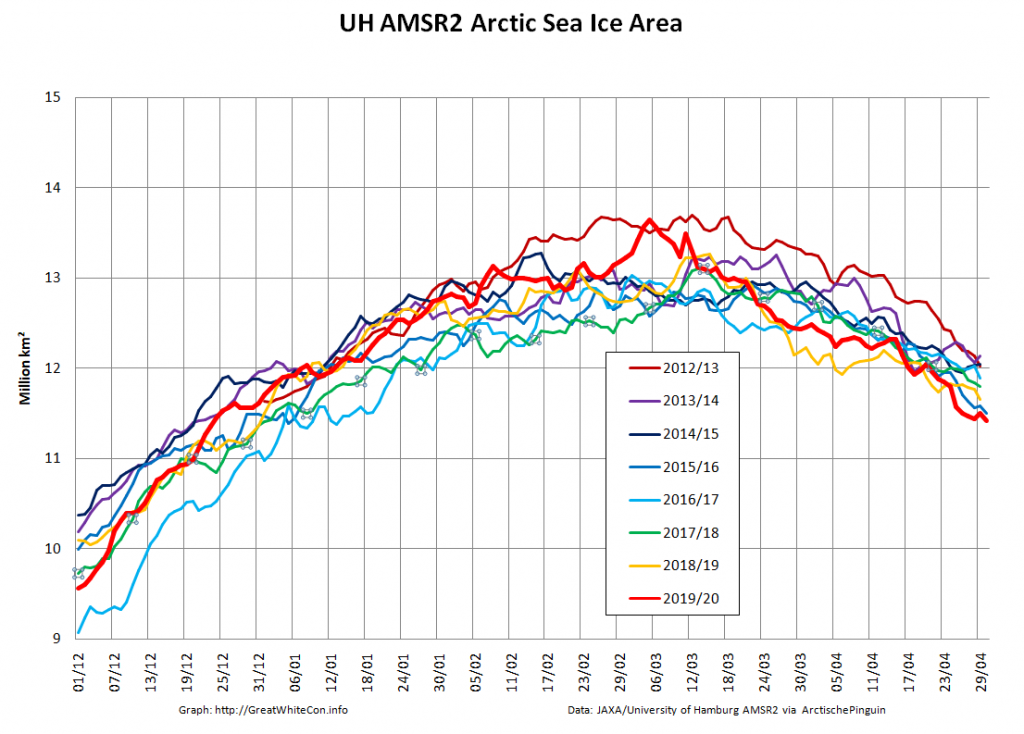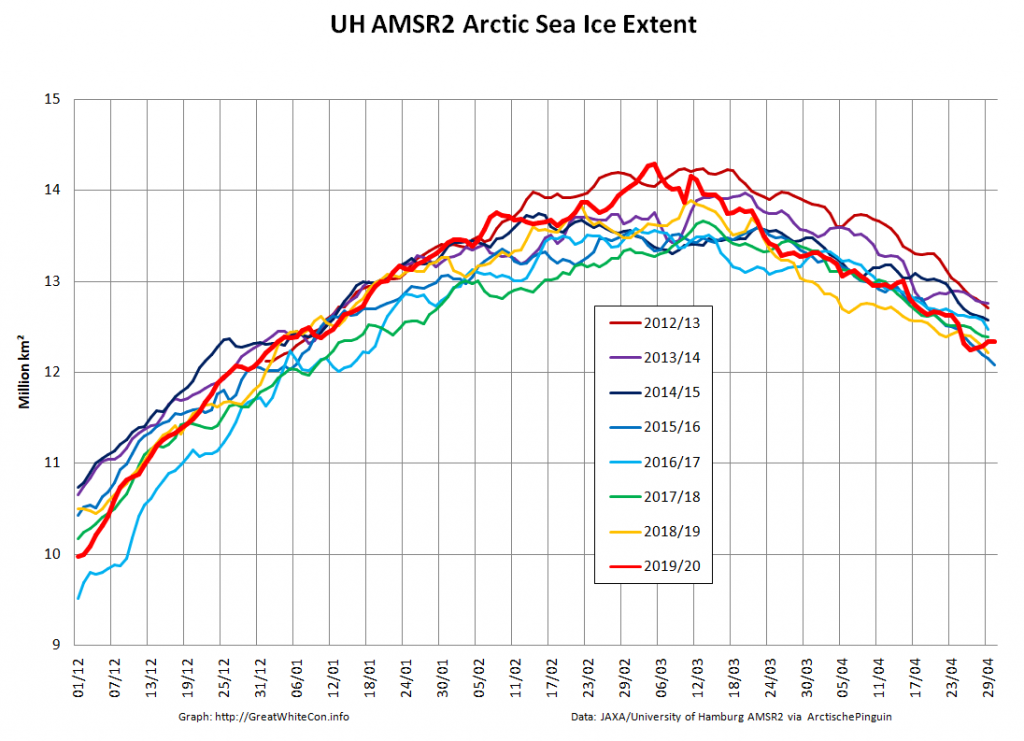 Area is currently lowest for the date in the AMSR2 record. After briefly occupying that position extent has increased over the last few days of April due to winds causing sea ice to move in the direction of the far North Atlantic: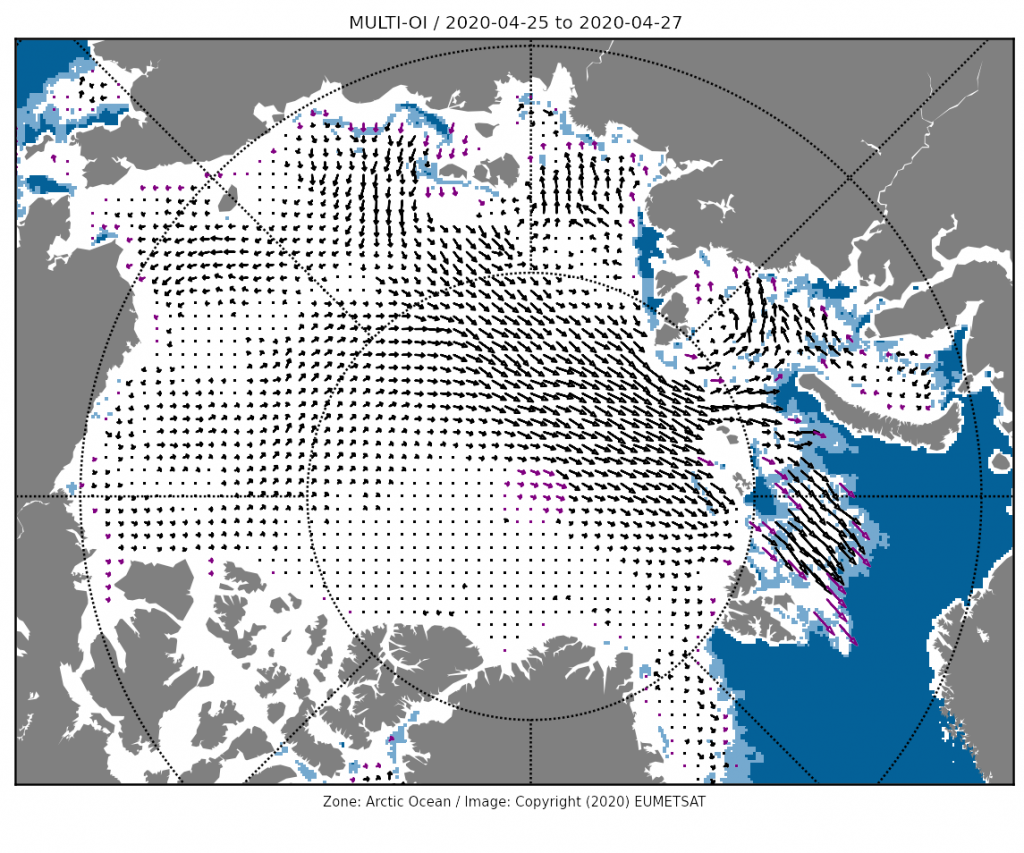 The Alfred Wegener Institute has now finished reanalysing their CryoSat-2/SMOS thickness data, and the resulting volume graph looks like this: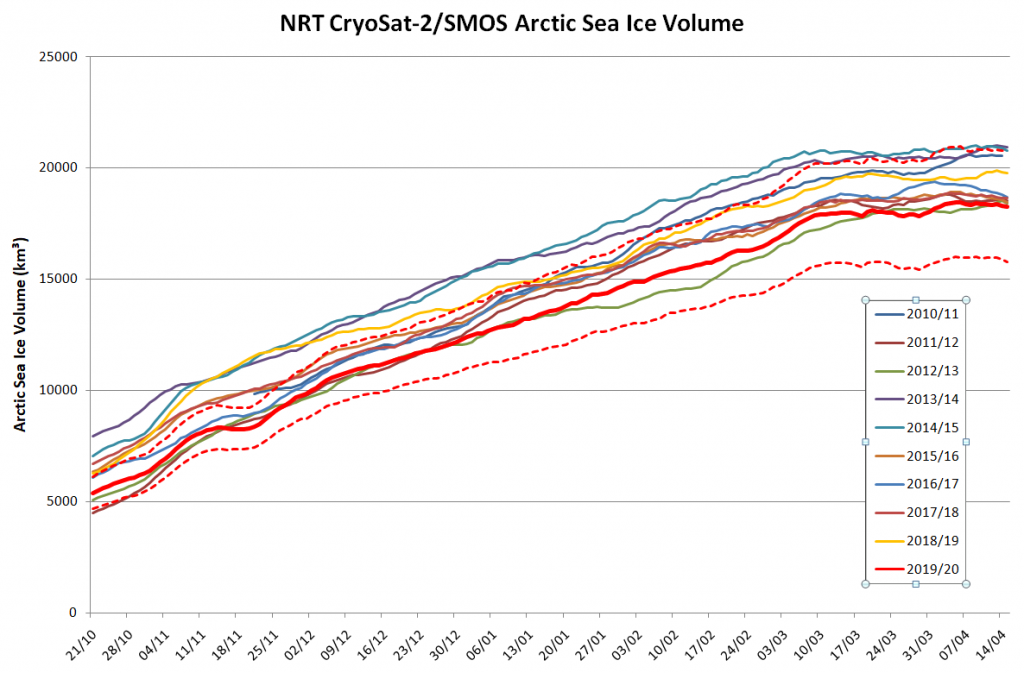 "Measured" Arctic sea ice volume is the lowest in the CryoSat-2 era as we head towards the main 2020 melting season, which in my calendar at least begins on June 1st. The PIOMAS modelled volume numbers should be released shortly.
The April 30th PIOMAS gridded thickness numbers have been released, and Wipneus has worked his usual magic. By way of comparison with the AWI metric: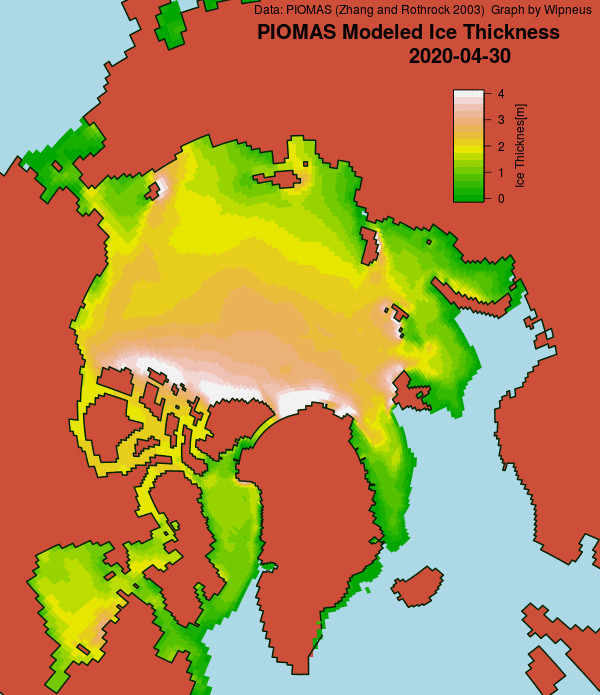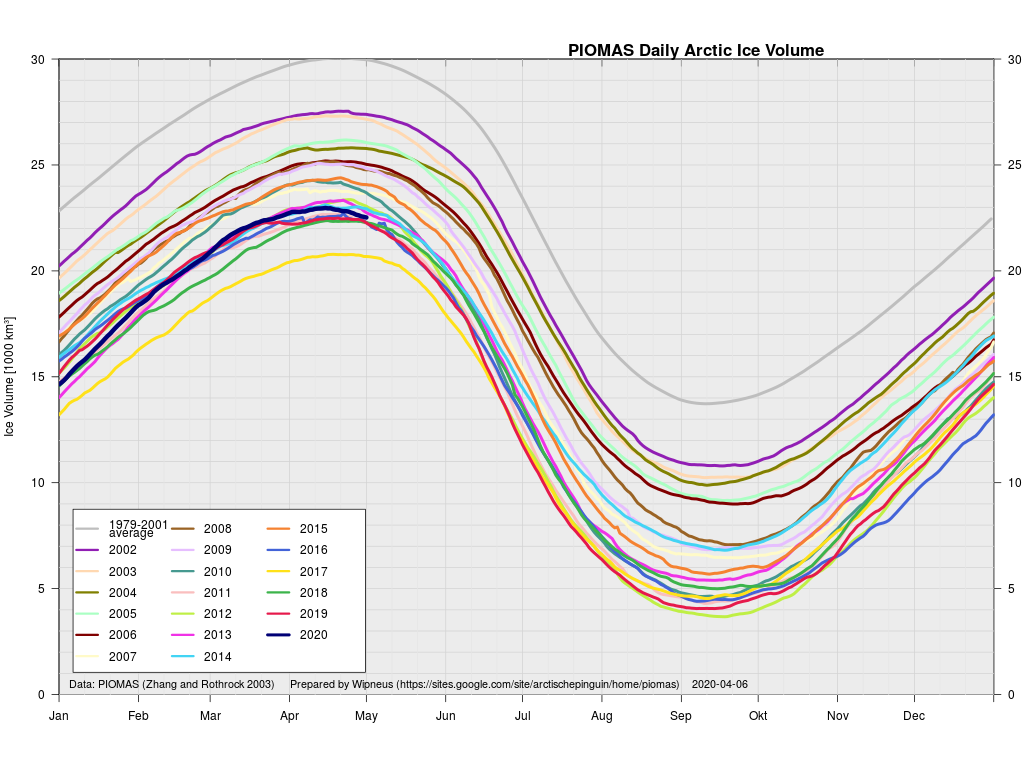 Obviously differing from CryoSat-2/SMOS, PIOMAS has 2020 volume a long way above 2017, in amongst a gaggle of other years.
The middle of May is rapidly approaching, so let's start to set the scene for the forthcoming melting season. First off here are the hi res AMSR2 area and extent graphs: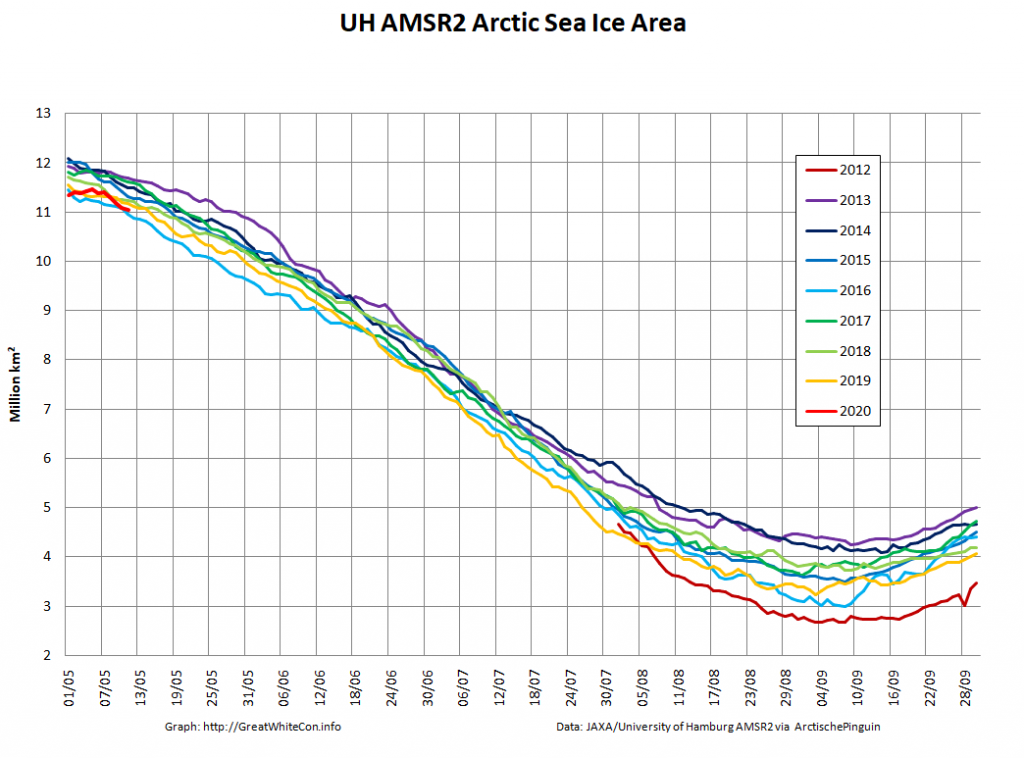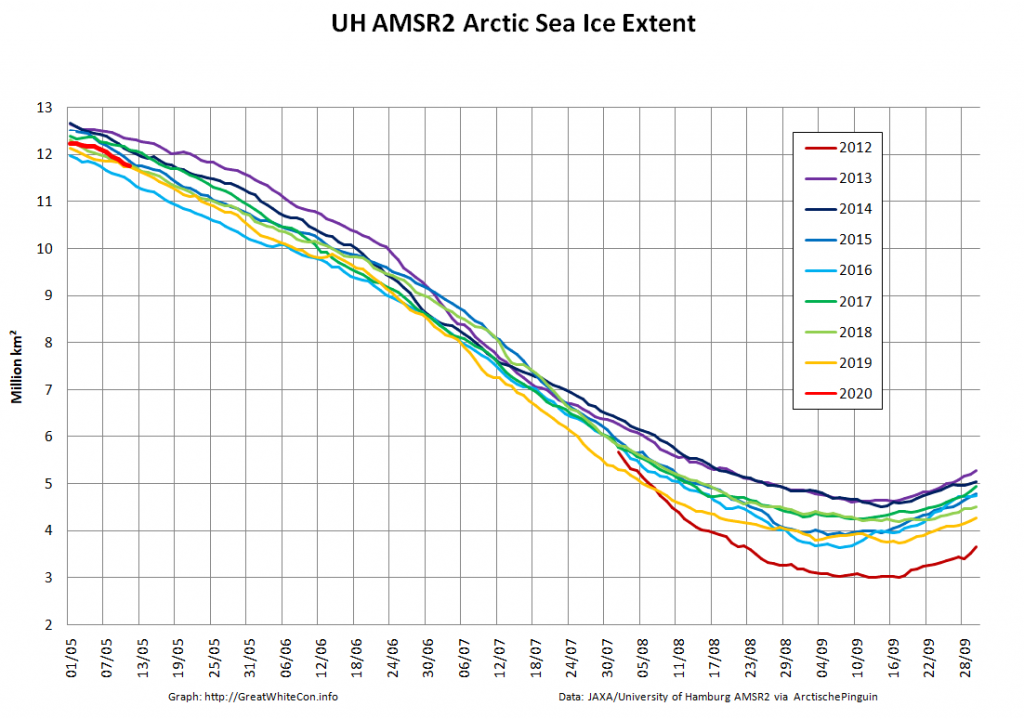 Extent is currently significantly above 2016 due to the recent "dispersion" mentioned above, but area is very close to an all time low for the date. According to the Environment Canada synopsis for 18:00 UTC yesterday there was an 958 hPa central pressure cyclone blowing sea ice out of the Central Arctic through the Fram Strait, which will add to that effect in the short term: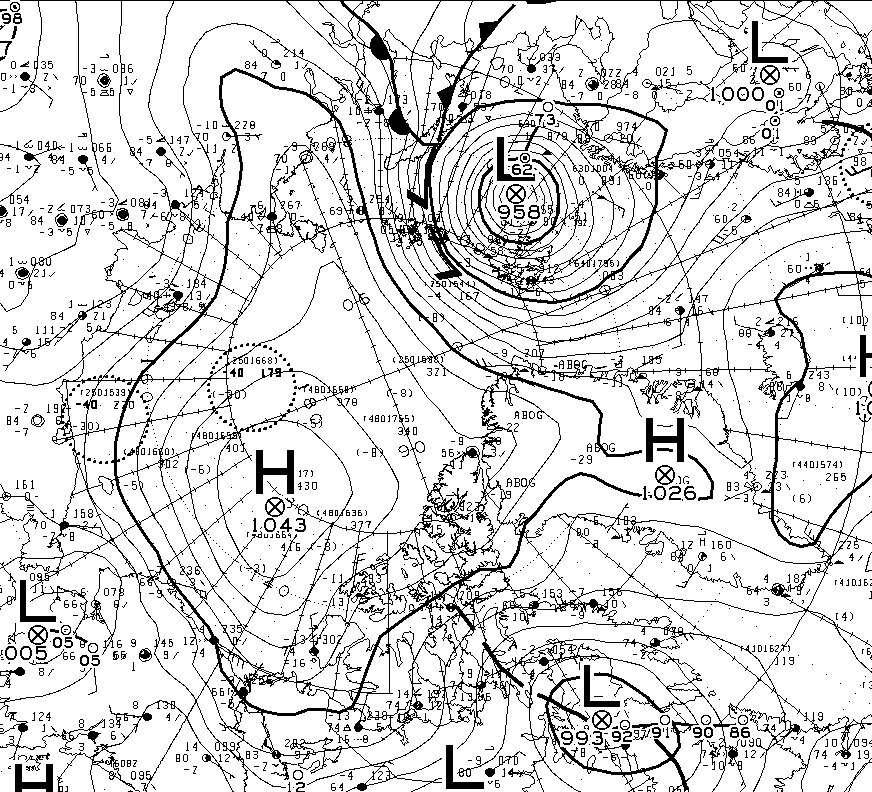 Next let's take a look at the current northern hemisphere snow cover anomalies from the Rutgers University Snow Lab: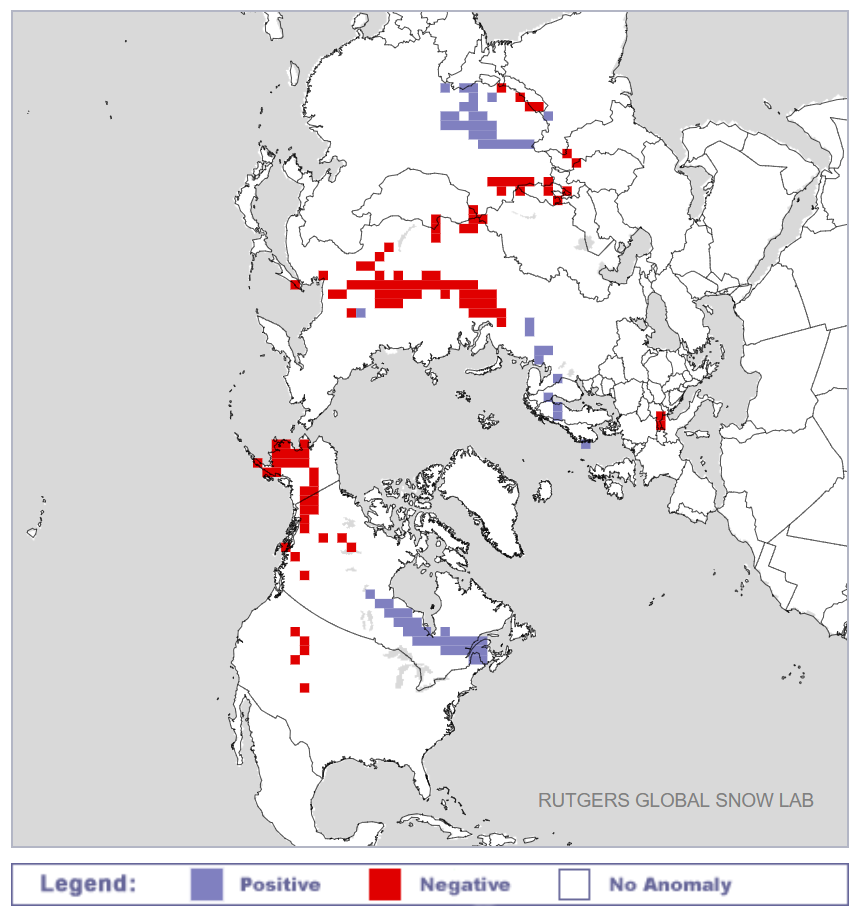 Whilst there is a positive anomaly near Hudson Bay, there are significant negative anomalies across Siberia and Alaska. This does not augur well for sea ice retention along both the Northern Sea Route and Northwest Passage by September 2020.
Finally, for the moment at least, here's a "false colour" view of the Central Arctic from the Terra satellite yesterday: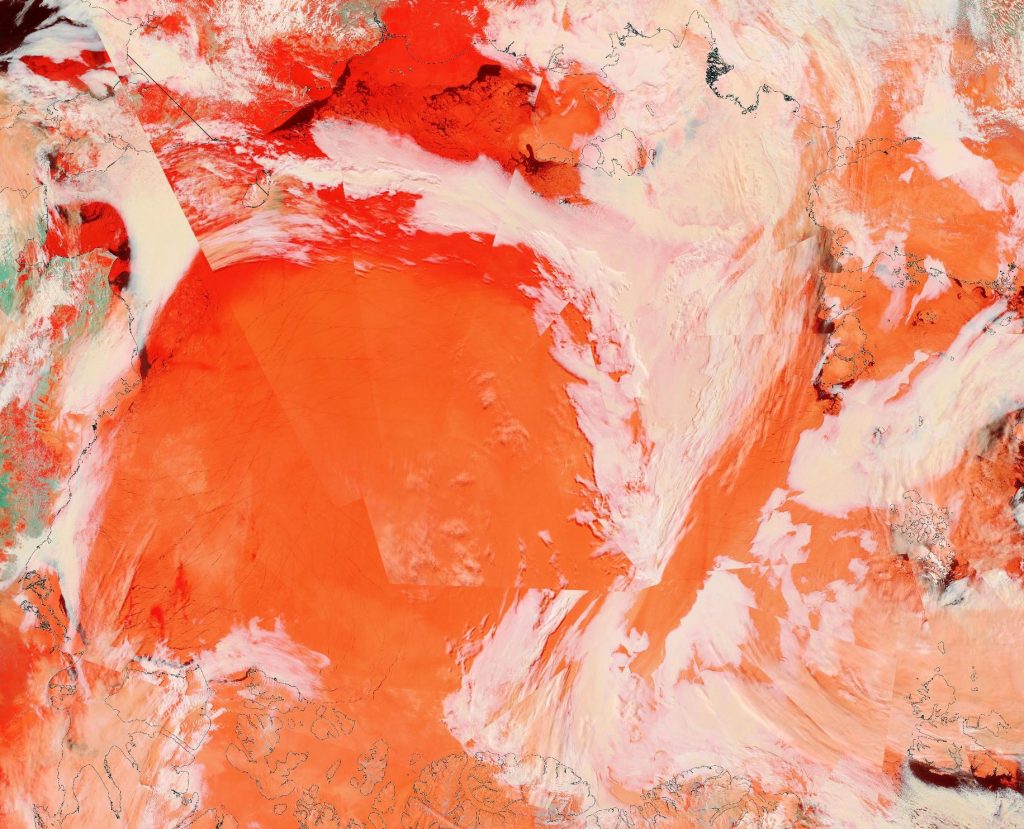 Notice how little cloud there is over the sea ice across the Arctic at present? Note also how dark the ice is off the Siberian coast. An indication that surface melt is starting and hence albedo is already dropping. Things do not look good good for ice retention at present.
High resolution AMSR2 area is now lowest for the date, and extent is rapidly closing the gap with 2016: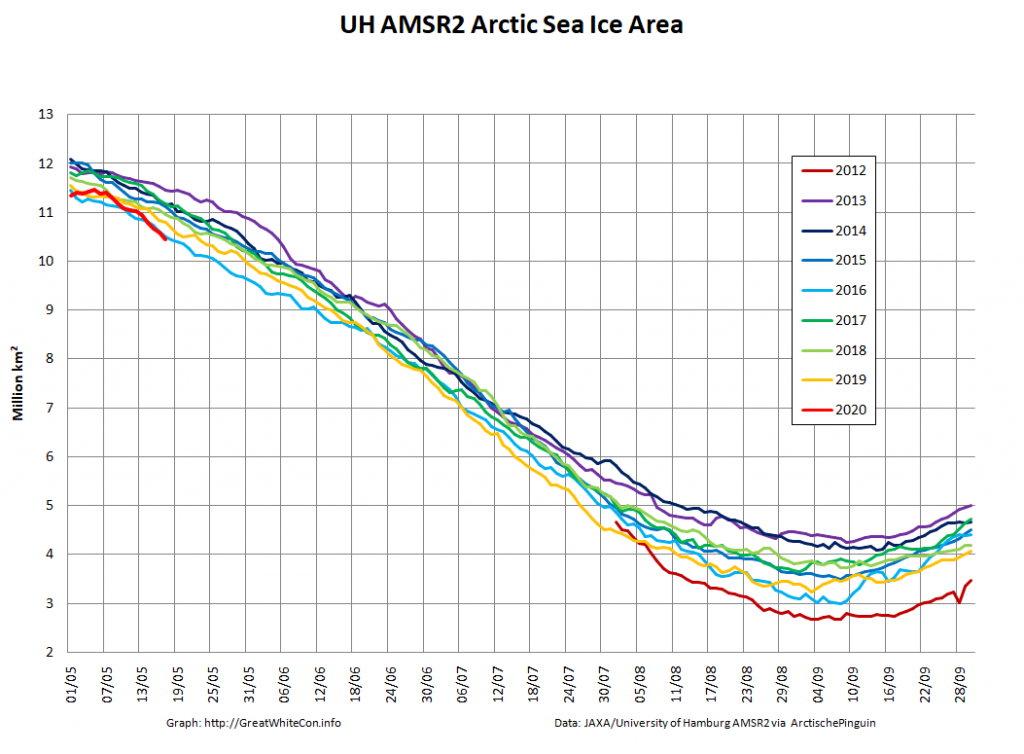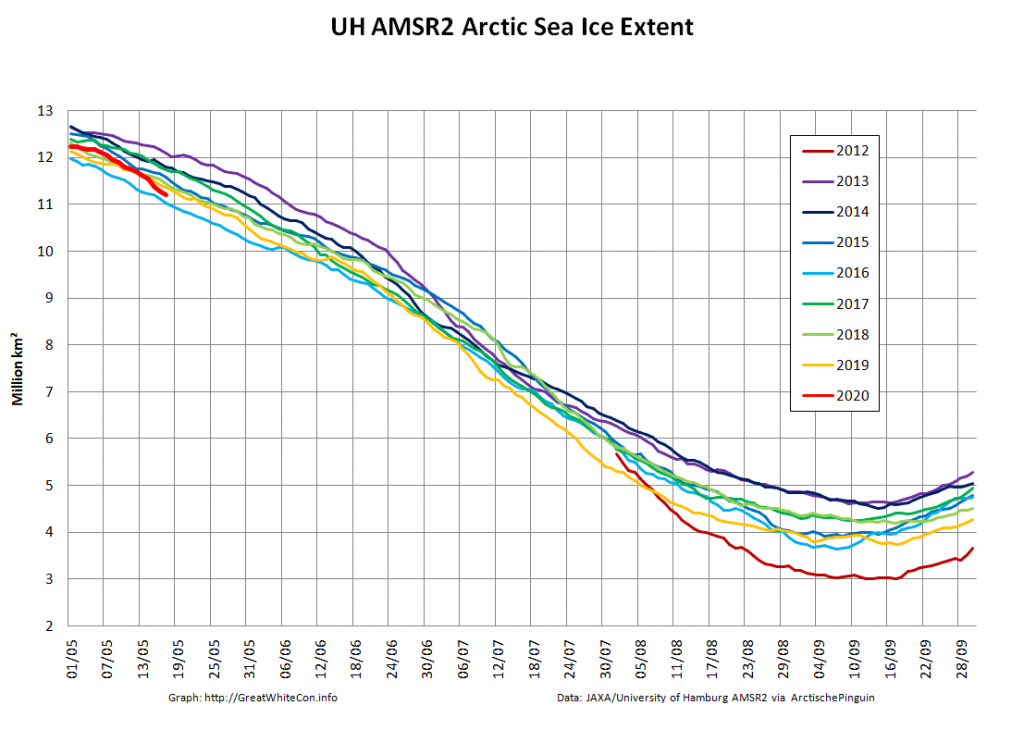 Melt water from the Lena and is now flowing out across the fast ice of the Laptev Sea: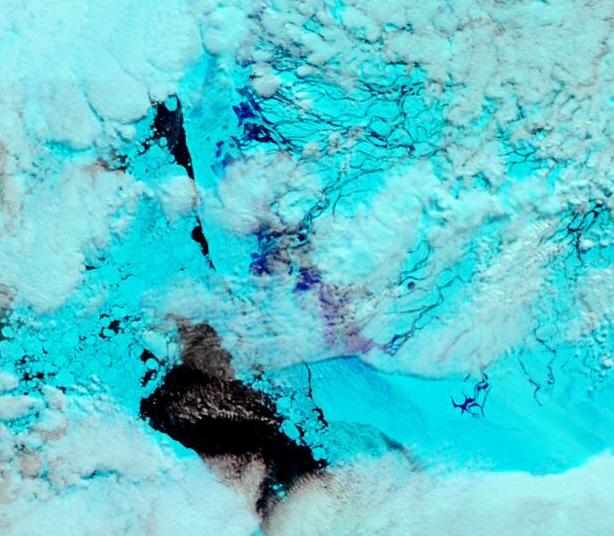 As is the Mackenzie River across the Beaufort Sea: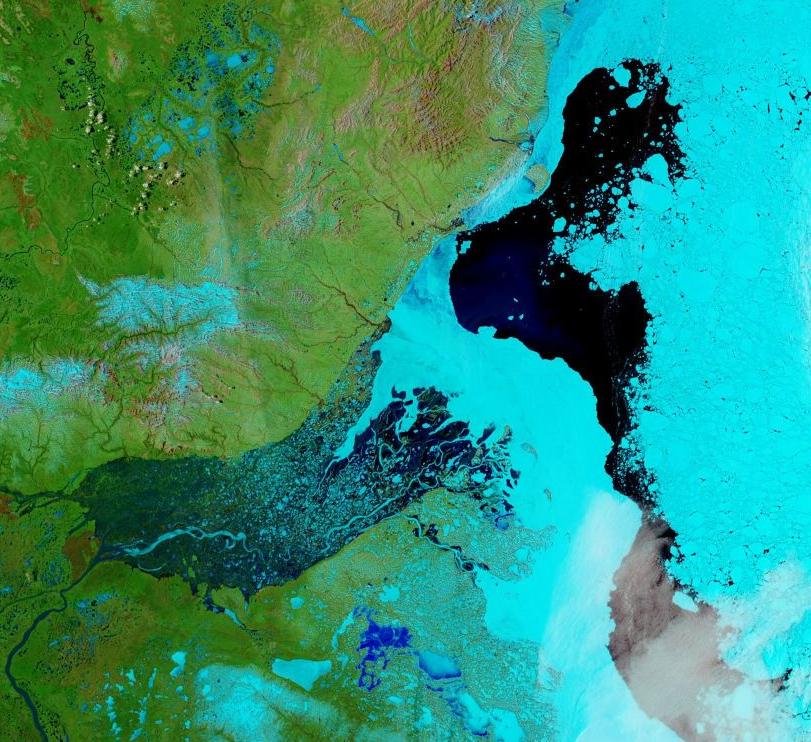 The 2020 melting season story continues at: