Whilst we await the PIOMAS volume numbers which generally arrive around the 5th of each month, and before we look at graphs of extent, with the refreeze well under way some "measured" thickness maps are coming back! Here's the first SMOS map this autumn: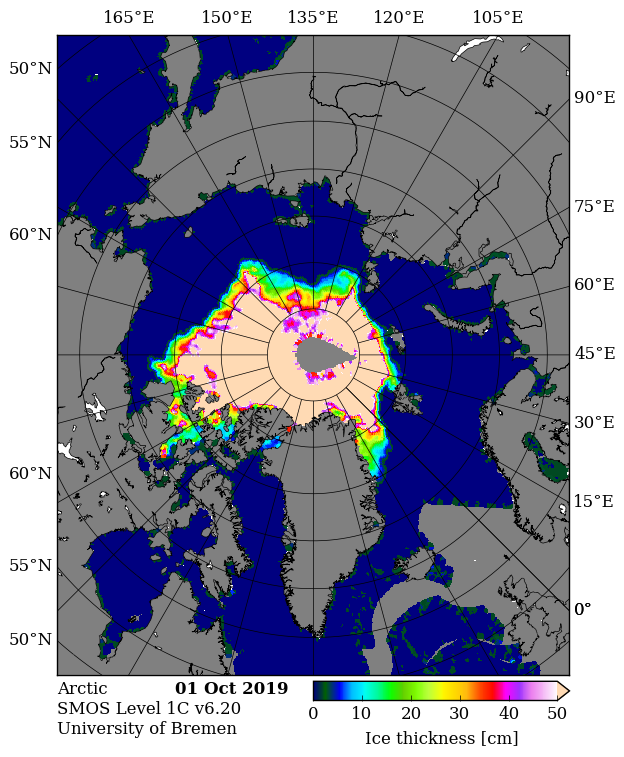 Then of course there's our usual Arctic wide high resolution AMSR2 area and extent graphs: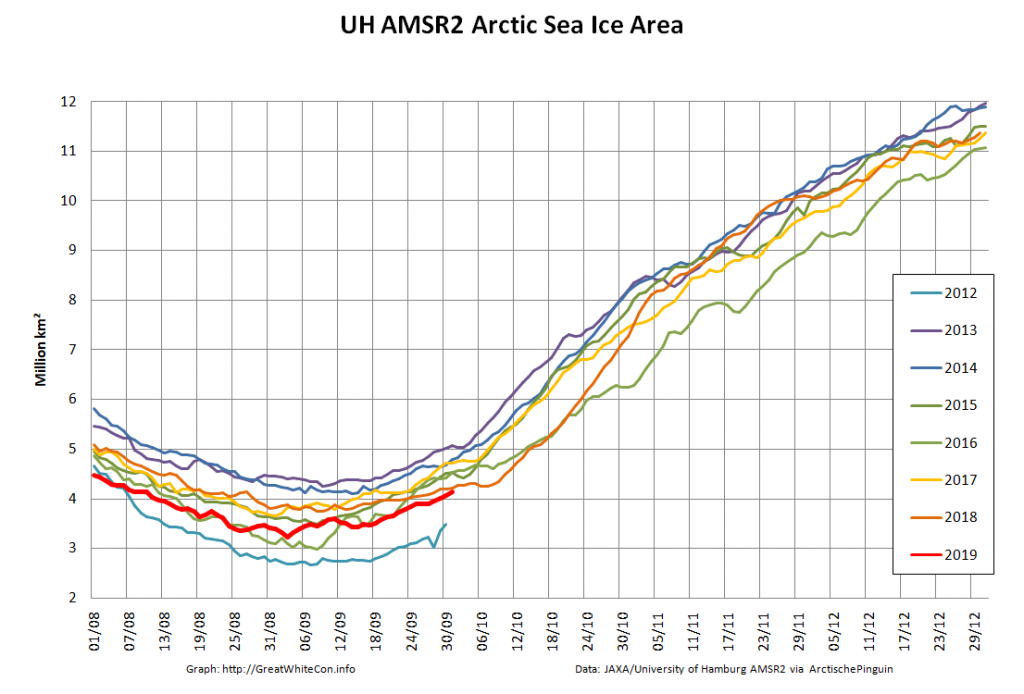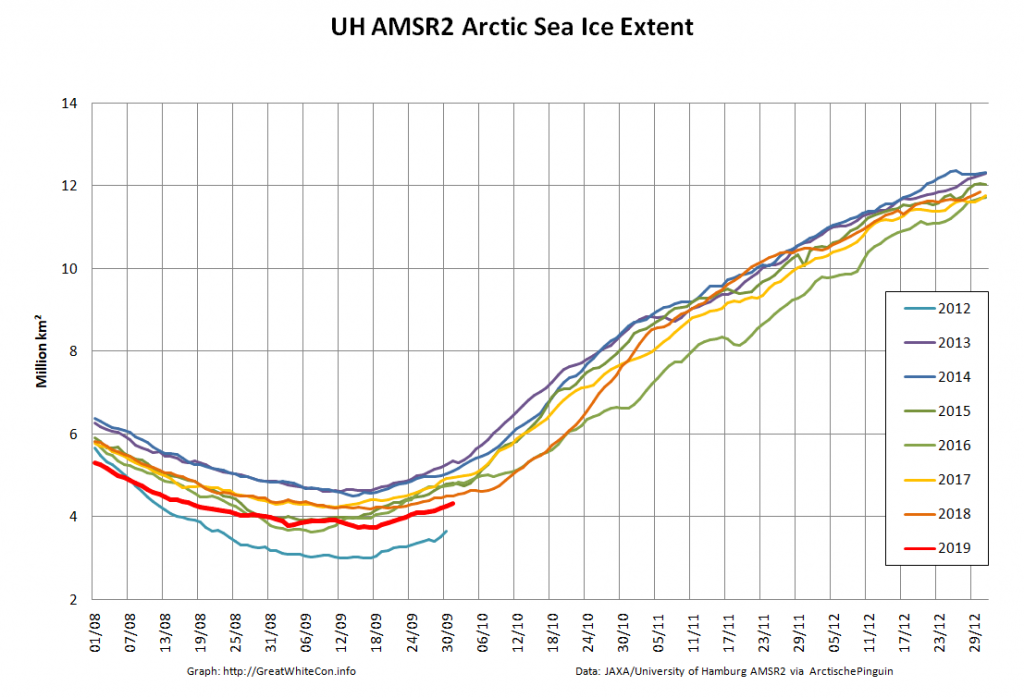 They reveal both metrics currently still second lowest (in the brief AMSR2 record) after 2012. It looks as though that may well change soon, particularly area.
The MOSAiC Expedition has started in earnest, with Polarstern and Akademik Fedorov in amongst the sea ice at long last: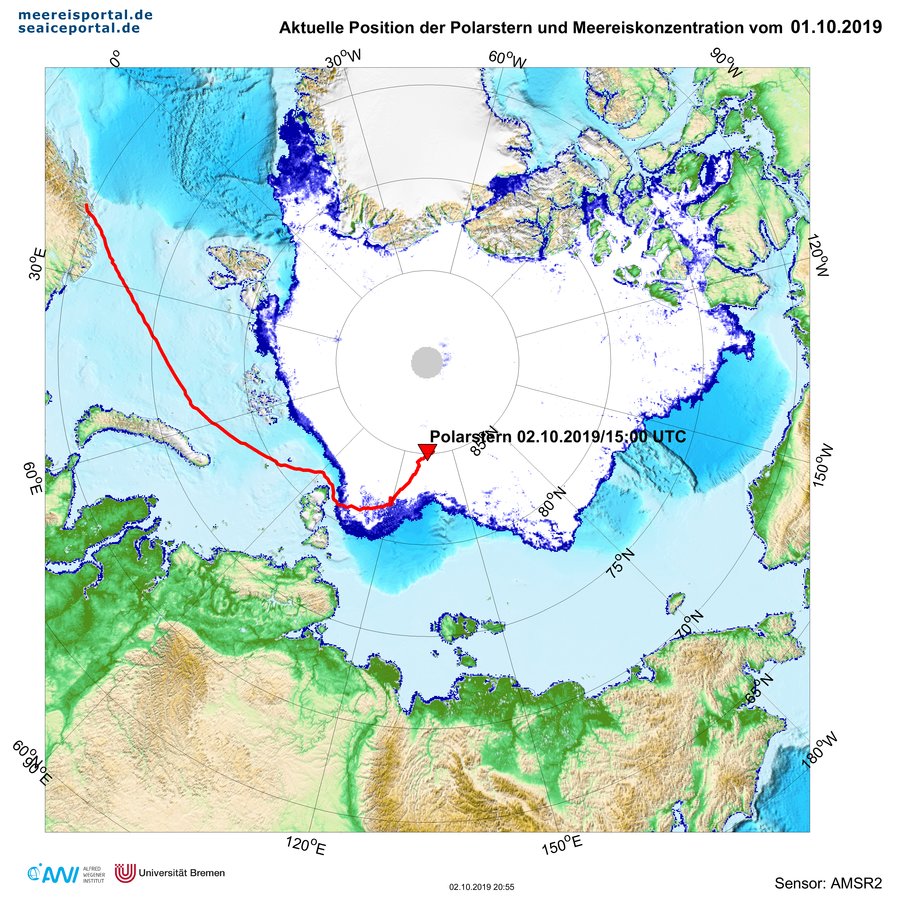 However:
The search for a suitable floe is still ongoing: Aboard Akademik #Fedorov survey flights take off whenever the often foggy #Arctic weather allows.#MOSAiCexpedition #Icedrift #Icefloe

Photo by: @AWI_de / Hans Honold pic.twitter.com/HmjaTsYNfP

— MOSAiC Expedition (@MOSAiCArctic) October 1, 2019
The near real time NSIDC monthly extent for September is 4.32 million km². Here's the graph: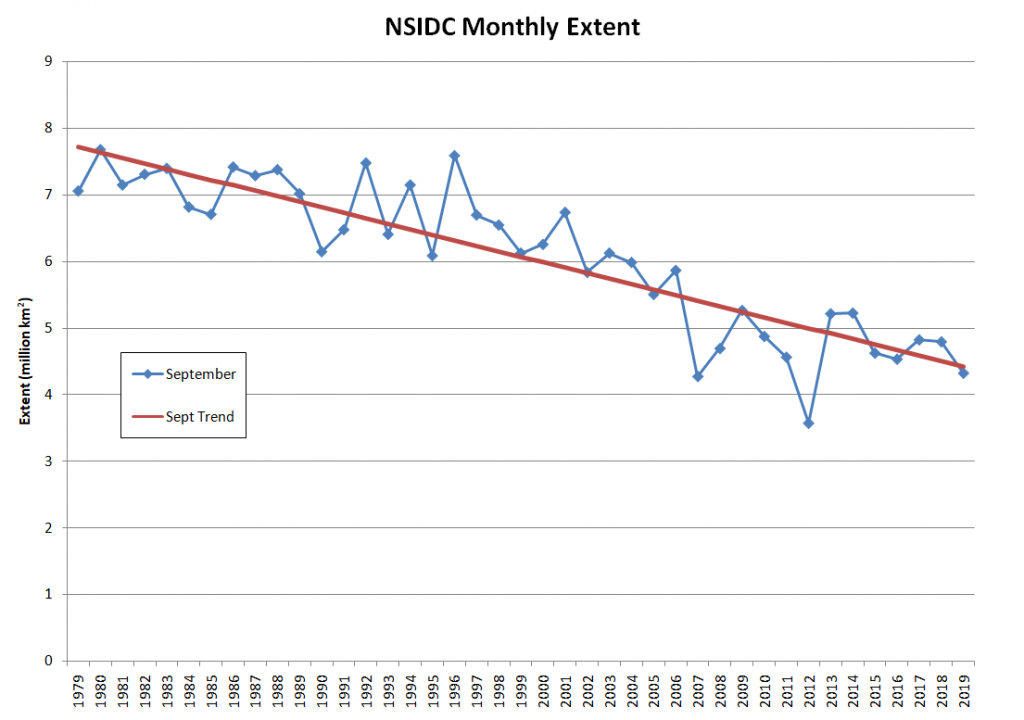 We're eagerly awaiting the first ice mass balance buoy "near real time" data, but for now the 2019 PIOMAS minimum volume is expected to be revealed real soon now, so:
As previously perfectly predicted, the PIOMAS numbers have arrived over at the ASIF. Here's the thickness map for the end of September: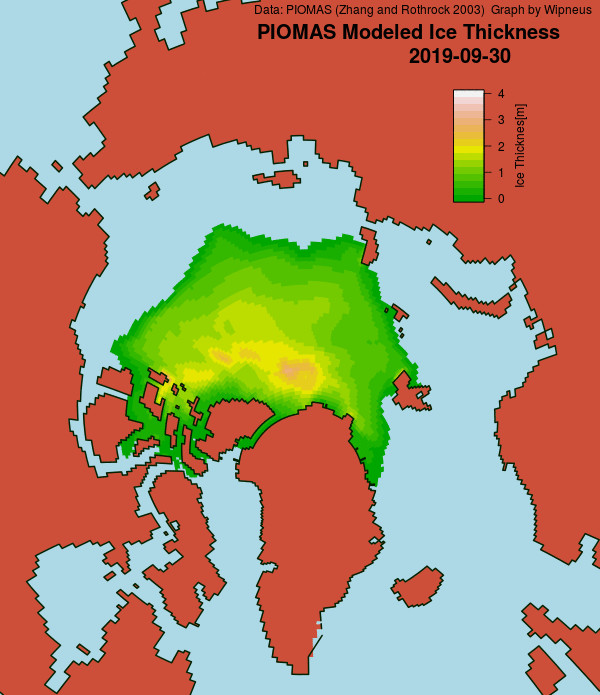 and the volume graph: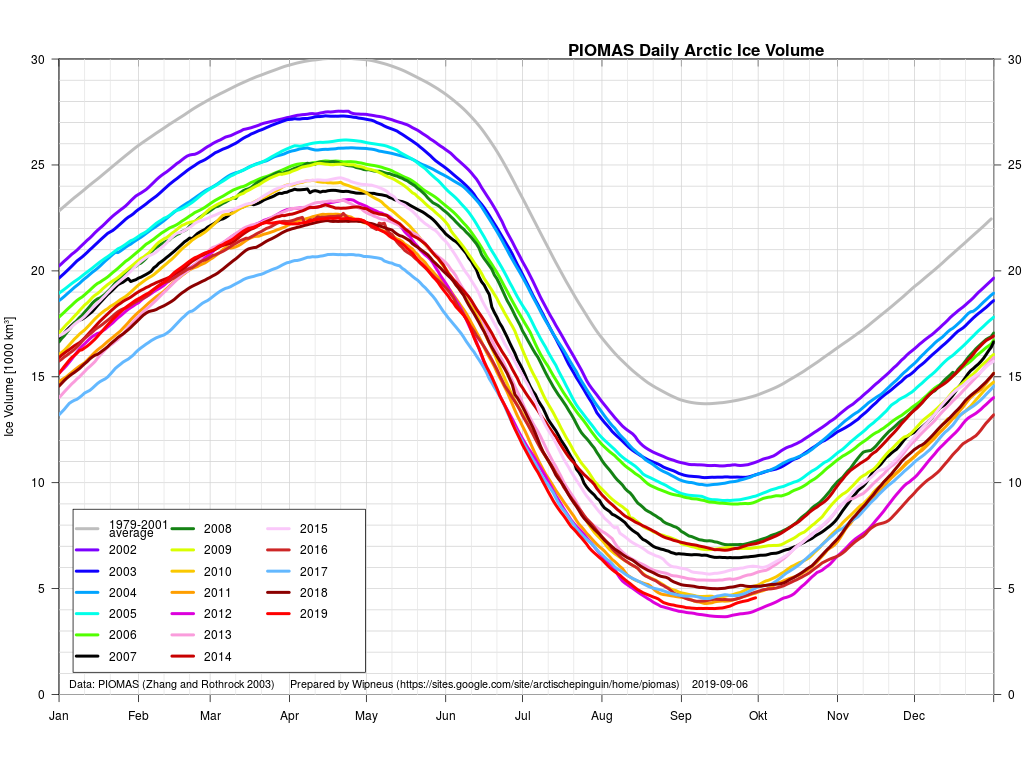 Since I'm involved is a heated "debate" about Arctic sea ice trends over at ex Prof. Judy's, here's an added bonus this month. The September volume trend: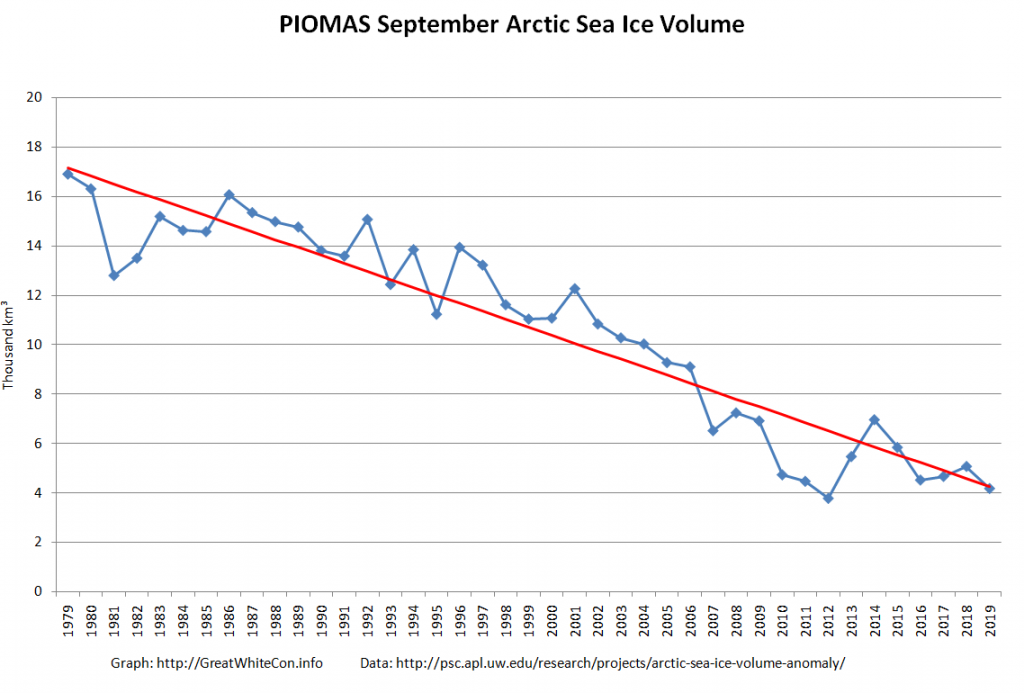 A marginally off topic excursion down under. The NSIDC 5 day average Antarctic sea extent looks to have peaked at 18.40 million km² on September 30th: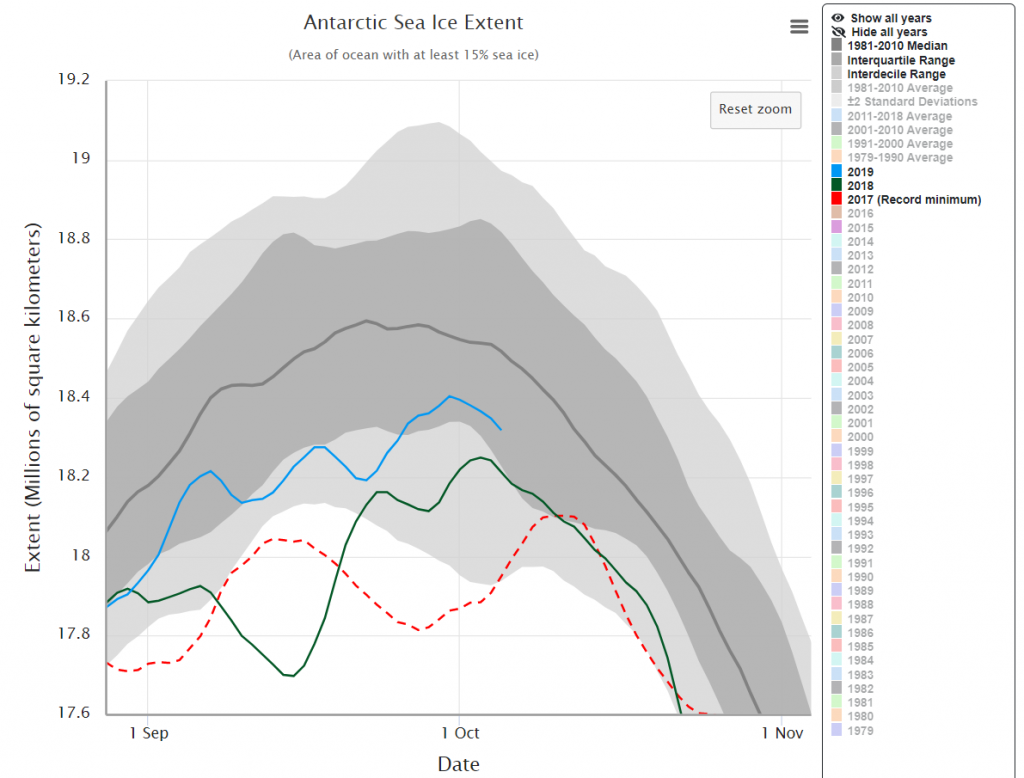 The first of the MOSAiC Expedition's Ice Mass Balance buoys has been installed, presumably on the ice floe Polarstern is moored to. It reveals sea ice that is currently just over 1 meter thick with a sprinkling of snow on top: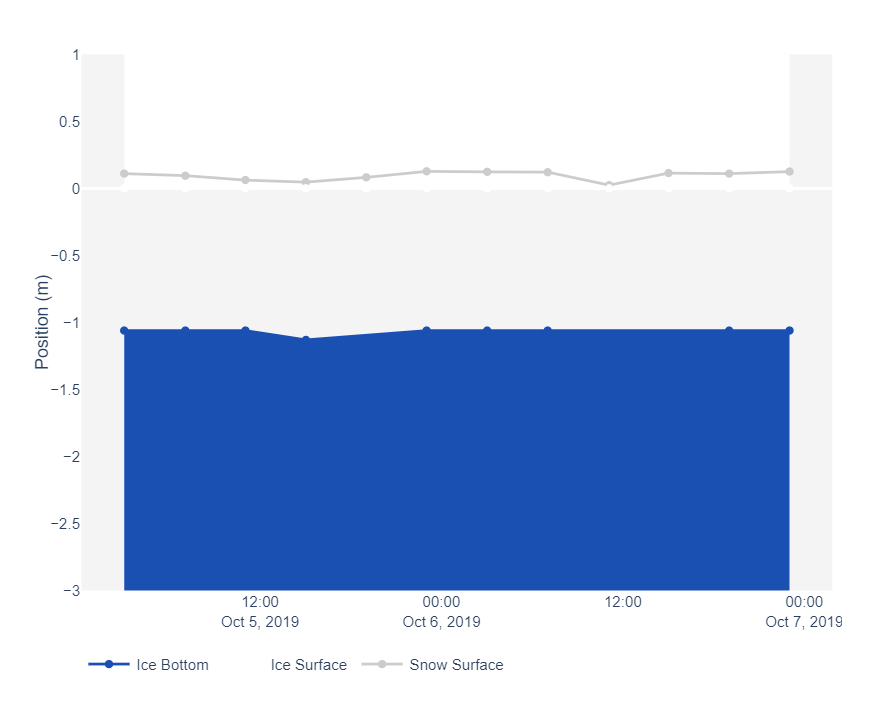 P.S MOSAiC IMB buoy #3 has gone live today too: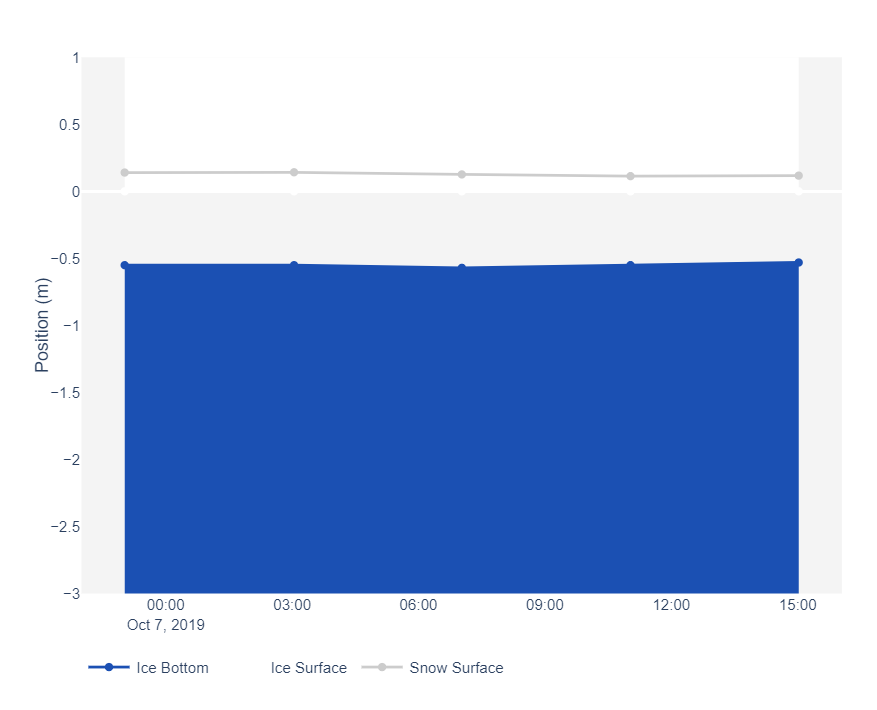 There's currently only 0.5 meters of ice under this one.
Here's the latest annual PIOMAS "ice cube" animation from Andy Lee Robinson:
Here's the latest DMI "high Arctic" temperature graph: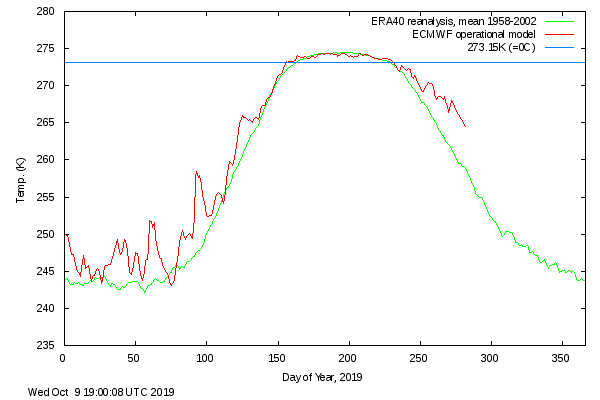 Needless to say that means the DMI Freezing Degrees Days graph is tracking the lowest readings in the DMI's records: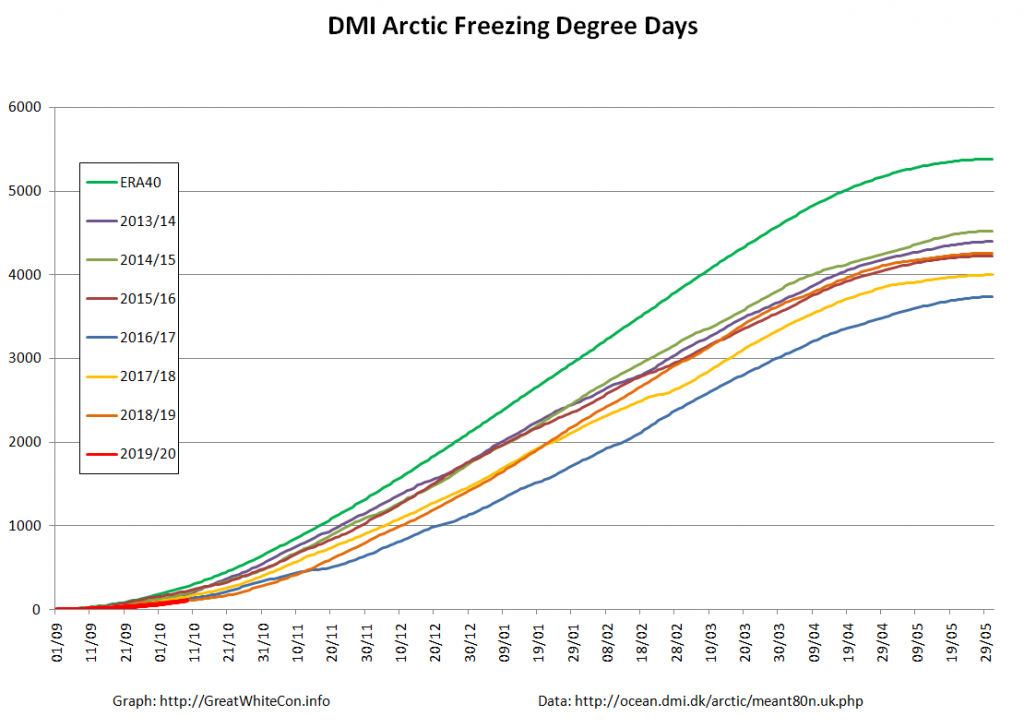 MOSAiC IMB buoy #2 has now been installed and is beaming back data: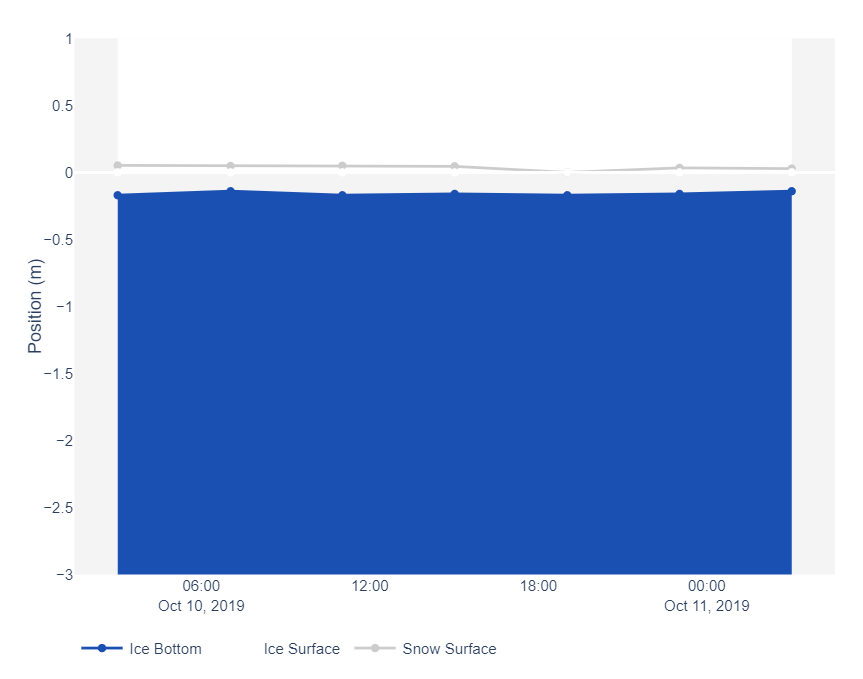 The sea ice at this location is decidedly on the thin side at present. A mere 20 cm or thereabouts!
The JAXA ViSHOP web site is down at the moment, so by way of a change here is the University of Bremen's AMSR2 based extent graph instead: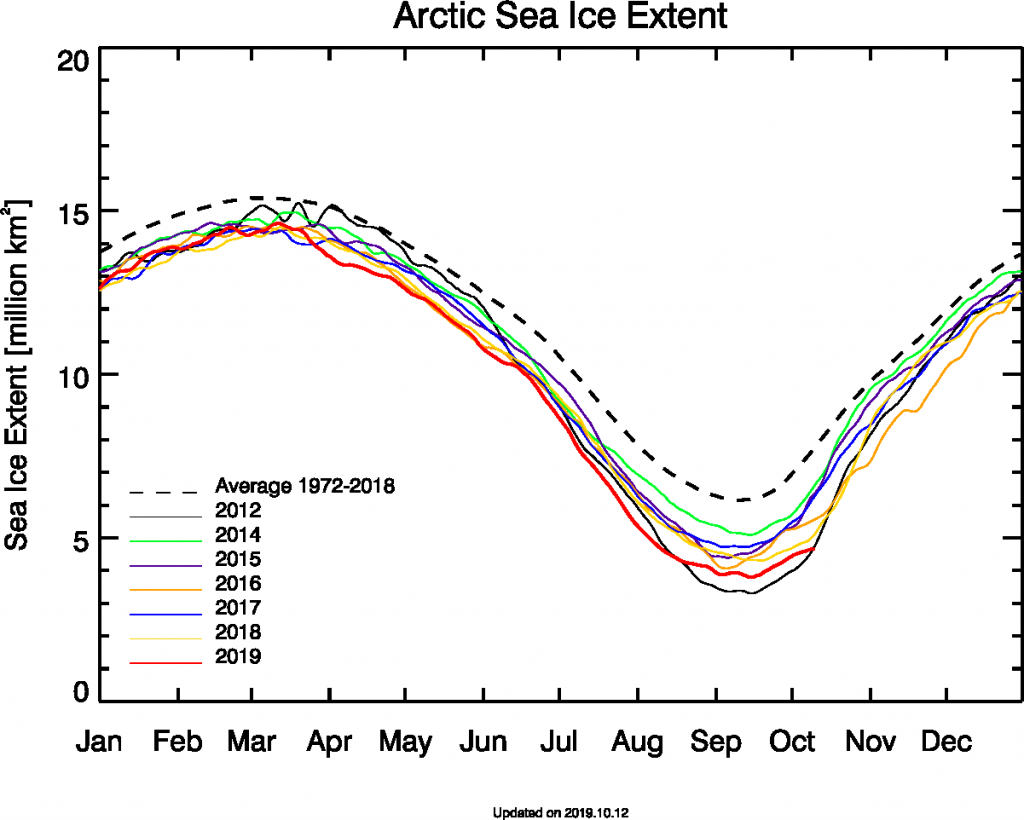 2019 Arctic sea ice is extent is now once again "lowest for the date" (since AMSRx satellite records began).
Watch this space!