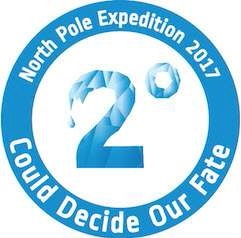 An experienced team of polar explorers set off on April 4th intending to ski from a latitude of 88° North to 90° North, better known as the North Pole!
According to the expedition's web site those 2 degrees of latitude are symbolic of the United Nations Framework Convention on Climate Change agreement in Paris to "hold the increase in the global average temperature to well below 2 °C above pre-industrial levels", and are thus part of the expedition's name.
Here's the team of Bernice Notenboom, Martin Hartley and Ann Daniels pictured shortly before departing on their arduous journey via the Russian Barneo ice camp near the North Pole: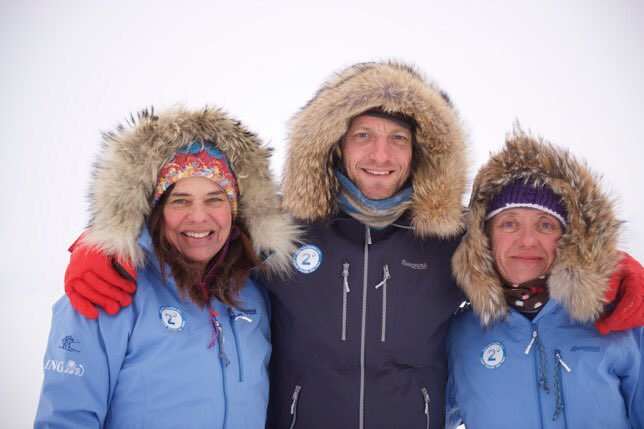 Apart from hauling their sleds across some very challenging terrain they will also be doing lots of "citizen science" en route, including stopping regularly to measure the depth of snow covering the sea ice: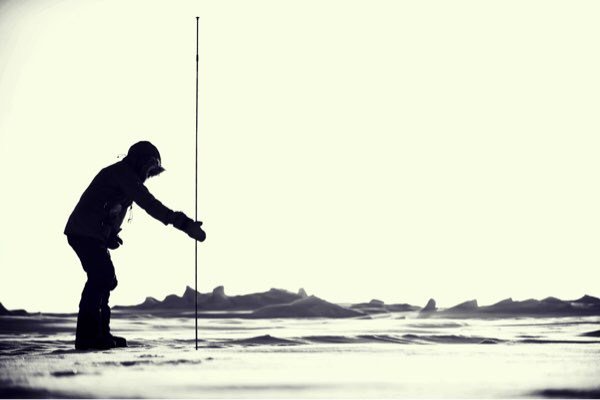 As part of that scientific mission the NASA Operation IceBridge Orion P3 aircraft overflew the team, and amongst other things took this picture: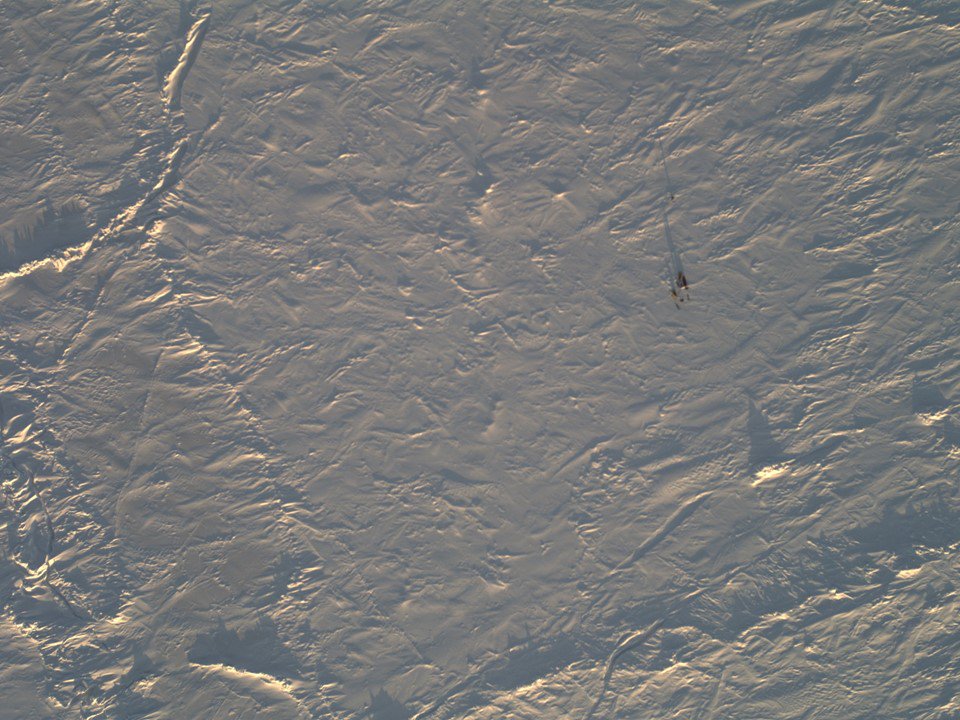 Bernice announced on the 2 Degrees expedition's blog this morning that:
A milestone today – skied 1/2 degree of latitude.

Victor Serov who I call into every night with our position is really happy with our progress: " You are doing very well Bernice and you are doing science" is his encouraging response every time I call in.

I imagine he is sitting in a tent in Barneo with a giant map, North Pole in the middle, and plotting all routes towards the pole. Each team on the ice has to call in coordinates at night so if something happens, they are standby with 2 MI8 helicopters to assist. Like yesterday somebody had to get evacuated because of frostbite.

To get a compliment from a Russian scientist who has spend a year in Vostok in Antarctica [coldest place on earth] as well as being an accomplished polar explorer, we should be proud of ourselves to have skied 1/4 of the way on day 5. But it hasn't come easy. The half degree has been really hard work temperatures dipped to -41C too cold to film, do science, all we can do is keep moving until we need to eat and drink.

The sleds weigh over 80 kilo's and new pains and aches show unexpectedly in places you don't want them, like my back. On the odd break, I would get the notebook out, jot down the GPS position while Ann pokes into the snow and yells the various snow depths to me. The rest of the day we are doing cold management: toes we don't feel anymore and need nurturing or placing your thumb between the fingers to warm them up inside your mitt, and worse letting your arm hang so the blood can race back to the extremities.

If you are cold all blood flows to your heart and core to protect it, so to call it back is playing a trick with your mind. Despite this careful nursing, I still end up with frost nip on all fingers. I now need to be extra careful with exposure to cold.
Meanwhile Ann Daniels published this image of the sort of terrain they've been crossing on her Twitter feed: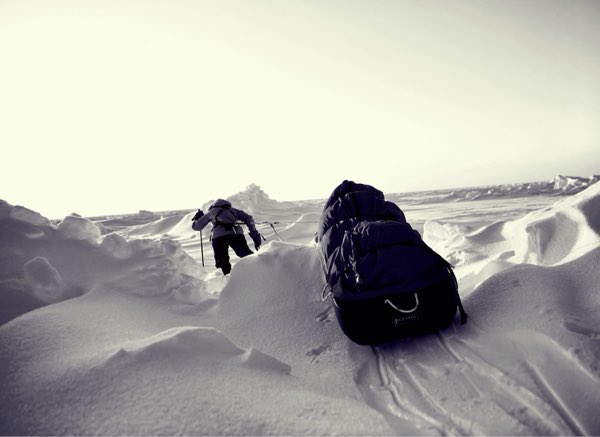 The expedition's current position is reported as as 88.52 N, 147.75 E. Only another 1 1/2 degrees to go! As this map of the drift of the Barneo ice camp shows, the winds are currently somewhat in the team's favour: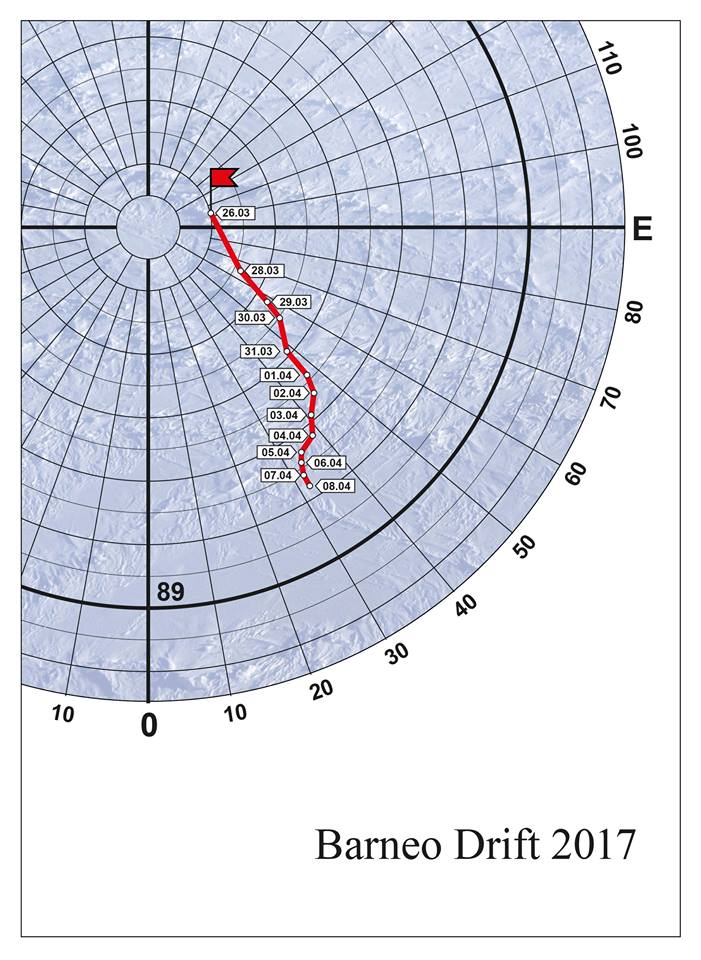 Every little helps!