People keep on posing that question just at the moment. Here's a typical example from the Arctic Sea Ice Blog this morning:
Albeit not 'officially' declared as such, the daily Uni-Bremen chart shows Amundsen's route is cleared and free now.
Here's an extract from the "Daily Uni-Bremen chart" referred to, with an apparently "ice free" section of the southern route through the Northwest Passage highlighted: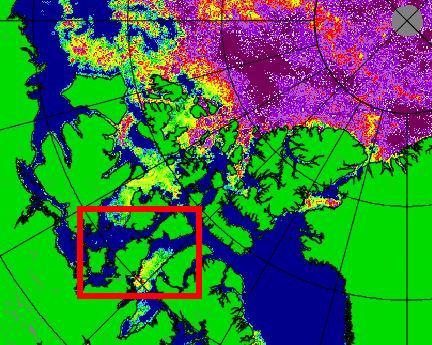 As we've been discussing here recently, the automated passive microwave based satellite Arctic sea ice concentration products can miss ice that's visible to the naked human eye. Here's some pictures from the Great White Con Northwest Passage page: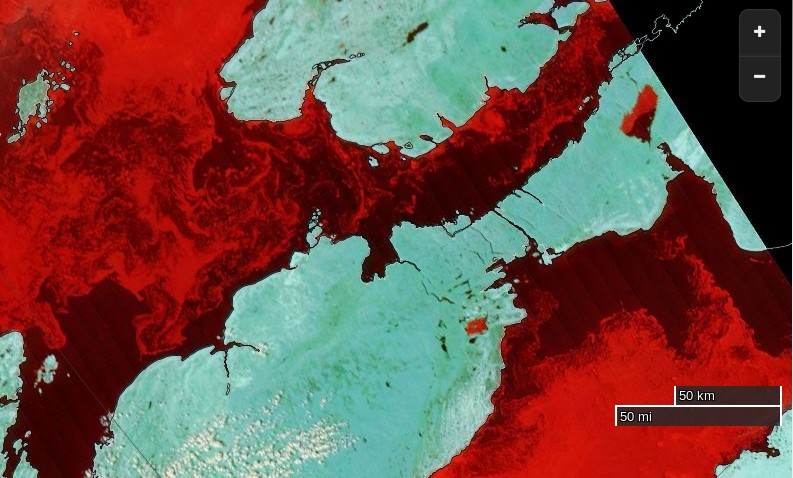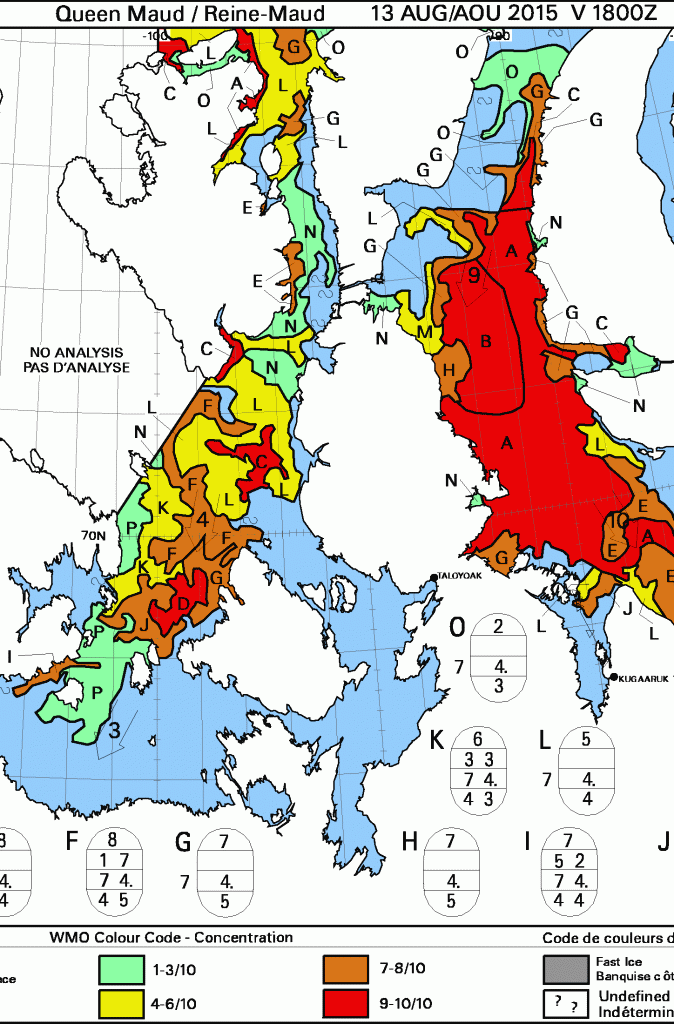 Here's an extract from the NSIDC's Multisensor Analyzed Sea Ice Extent (MASIE) product (currently for August 12th 2015):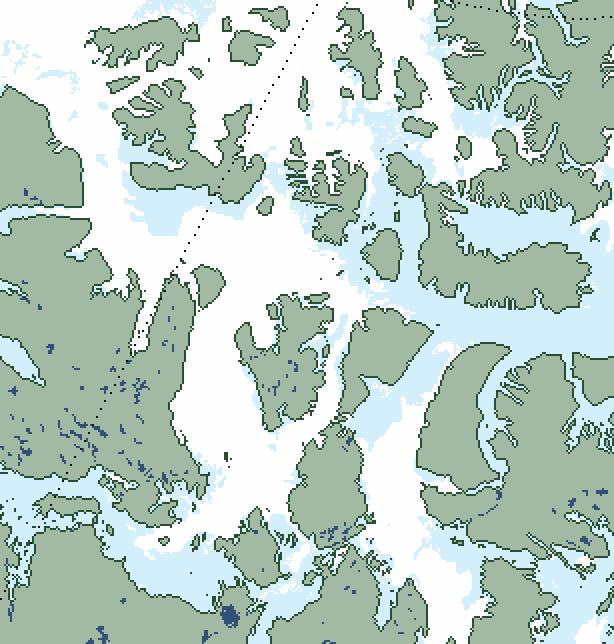 and here's an extract from an answer I gave to a similar question on the Arctic Sea Ice Forum earlier this morning:
The Canadian Ice Service still have 4-6/10 ice within a whisker of the coast. Would you fancy your chances in amongst that and a bit of a breeze?

The CIS definition of "navigable" is "a criteria of less than 60% ice cover over all sections of the Northwest Passage". See:

http://ec.gc.ca/glaces-ice/default.asp?lang=En&n=765F63E4-1

and the inset map at:
The answer to the question posed in the title to this article is therefore currently NO, the Northwest Passage is not open yet, both officially from the CIS and unofficially from any mariner with a sense of self preservation in charge of any vessel that isn't "ice hardened". In all the circumstances that answer might change quite quickly though!
The Canadian Ice Service have finally published a close up map of the Parry Channel that doesn't say "No Analysis". Here it is: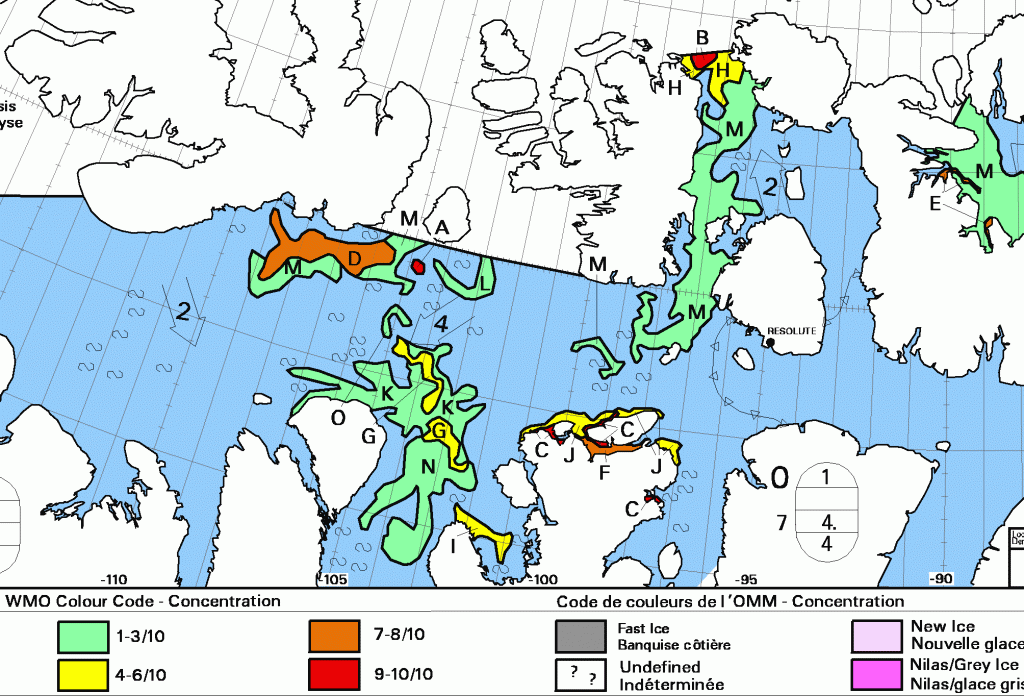 There's still a (narrow!) green path into McClure Strait, so I reckon we can at long last confidently declare the main Northwest Passage to be OPEN!