It's been a long wait for the first ever Great White Con Arctic Basin Big Wave (Fantasy?) Surfing Contest to remove the 'F' from the overlong acronym. However currently the omens are bad for the sea ice in the Arctic Basin, which is sadly good for the GWCABBWSC. As we announced yesterday, there is already plenty of open water in the Chukchi Sea north of the Bering Strait between Russia and Alaska: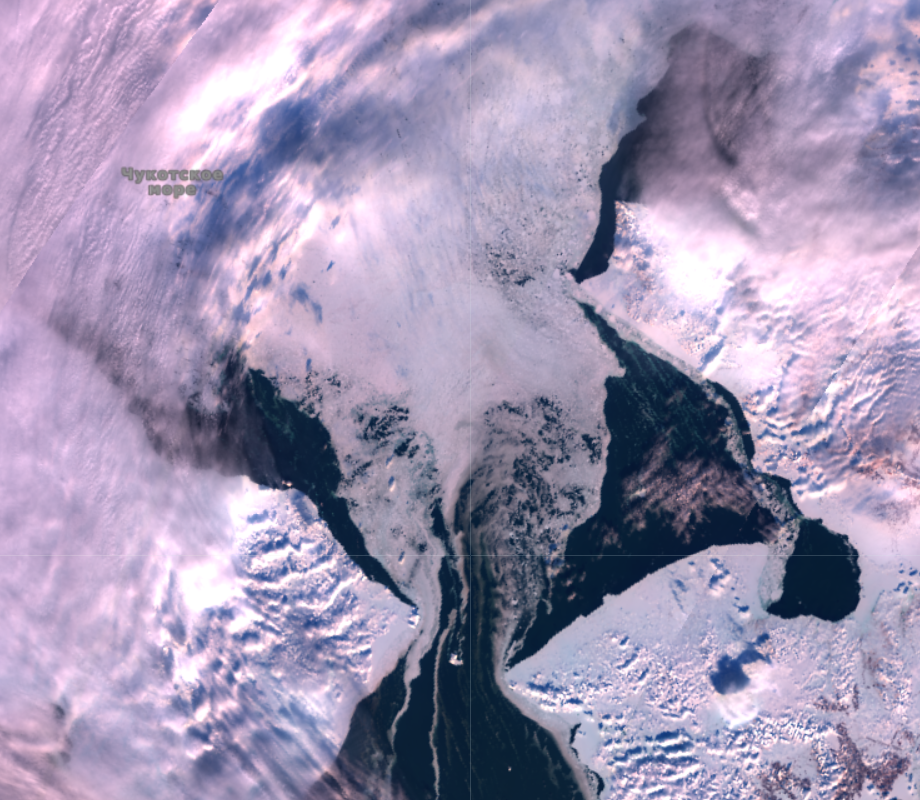 All of which means that today we are extremely unhappy to be able to announce that the waiting period for the Great White Con Arctic Basin Big Wave Surfing Contest 2019 began on March 1st.
Earlier this week I posed a little conundrum over on Twitter. Here it is:
Would anyone care to hazard a guess at the location of the sunny #Cornish #Surf spot I visited earlier today? https://t.co/XXdux6JgED

— Jim Hunt (@jim_hunt) February 27, 2019
Nobody has called the Great White Con Ivory Towers hotline with the correct answer as yet, so today we can also reveal that the third in our series of Arctic Basin equipment evaluations took place last Wednesday on the outskirts of Newquay in North Cornwall. Here's a slightly less obscure clue for the pub quiz fanatics amongst you: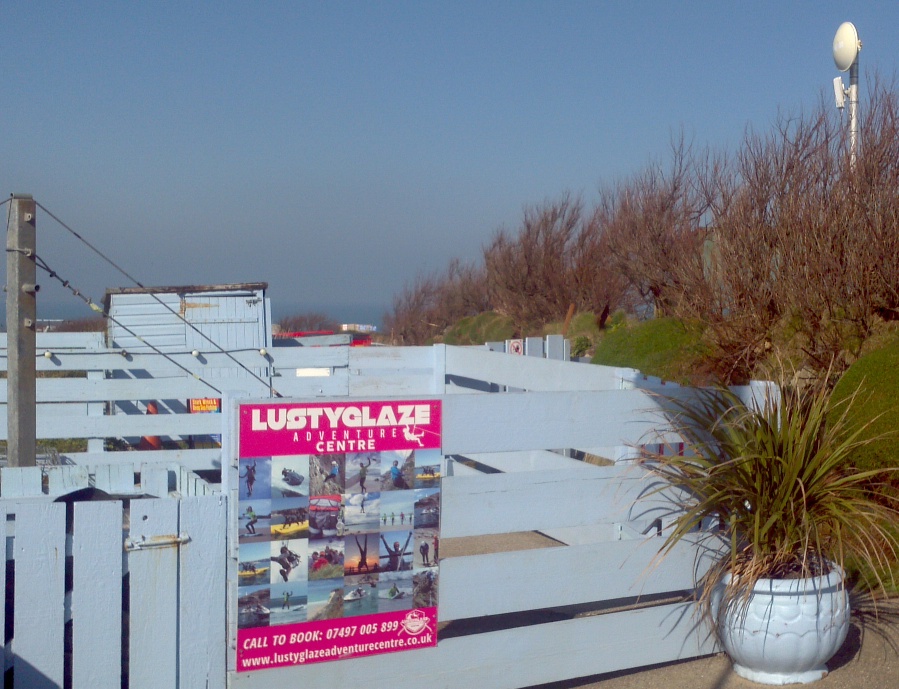 As you can see from my neoprene encased image on Twitter, I was perhaps slightly over dressed for the weather conditions last week. I was wearing a C-Skins thermal rash vest with integrated hood inside my ancient Gul 5/4/3 winter wetsuit plus Tiki 6 mm socks and 2 mm webbed gloves. Even my fingers were more than warm enough on the day, although it's fair to say that conditions weren't typical for late summer in the Arctic Basin! What's more they weren't even typical for Newquay, since the weather on Wednesday was the tail end of a "heat wave" involving the highest February temperatures in England since the Met Office's records began:
We'll be doing an attribution study on how this week's record-breaking temperatures were affected by #climatechange A Met Office analysis in 2014 showed that since 2000 there were 10 times as many high temperature records broken as cold temperature ones https://t.co/6cgNBdj7CY pic.twitter.com/1CEaORGsQx

— Met Office (@metoffice) February 27, 2019
What with one thing and another warming wise we're confidently(ish) anticipating that the Great White Con big wave surf team will be searching the shores of the Arctic Basin on their electric powered jetskis for potential big wave spots by early September 2019. Unfortunately the opposing "Great Green Con" team haven't worked out how to drive a jetski yet, but hopefully we can resolve that minor problem before the Arctic refreeze begins once again?
Regular readers who also follow the surfing news may recall that Great White Con team leader Andrew Cotton broke his back during his award winning wipeout at Nazaré in Portugal back in November 2017?
I spoke to Cotty yesterday and he assured me that his back was already healed sufficiently to take on the biggest waves the Arctic might care to offer over the coming months. However the same doesn't yet apply to his more recent knee injury:
He expects to be fully fit by the end of the Northern Hemisphere summer, but failing that Cotty's team partner Garrett McNamara has also successfully returned from injury recently, and hasn't yet hurt anything else!
By the end of the long contest waiting period we will also have selected the lucky winner of our 2019 "New Einstein" competition who will be able to enjoy being fitted with one of our custom polar bear suits before partnering with "Great Green Con" team leader David Rose. Here's our artist's impression of a forthcoming GGC team equipment evaluation session on the next big swell to hit Nazaré: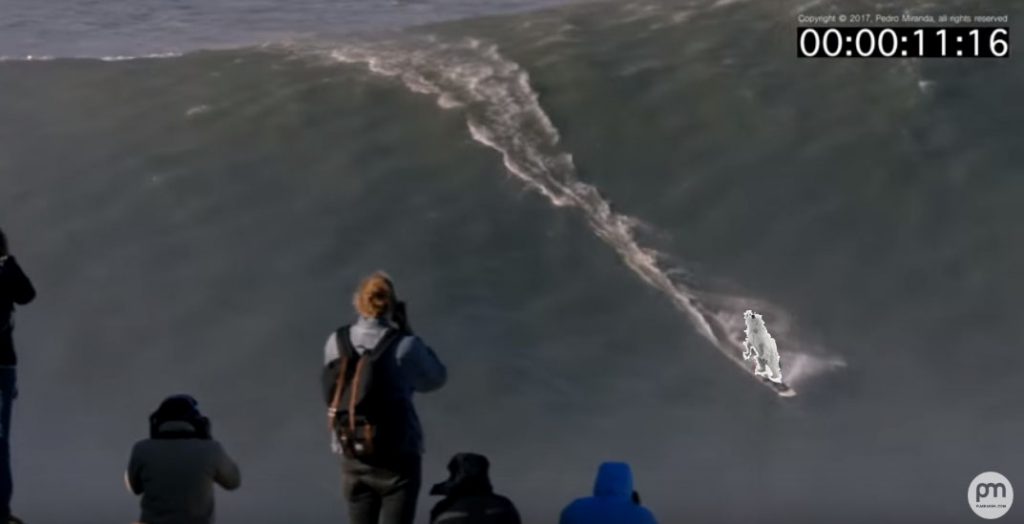 With apologies to Pedro Miranda, Andrew Cotton and polar bears worldwide.
Watch this space!