Senator Malcolm Roberts is live streaming "a public forum in Parliament House tonight where we will be deconstructing climate data from over 250 data sets" via his Facebook page. Allegedly:
You can listen in and see the empirical evidence for yourself which disproves the AGW hypothesis.

An invitation has also been extended to the Chief Scientist, CSIRO Chief Executive and staff, and the Director of the Bureau of Meteorology to attend and engage in these discussions.
Malcolm asked:
QUESTIONS?
so I obliged with a few. They all seem to have disappeared: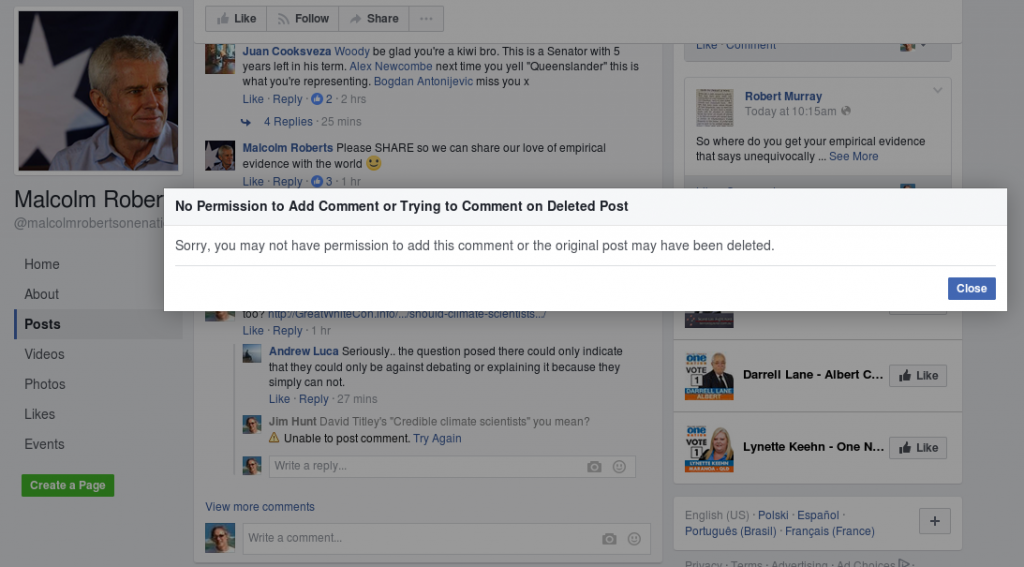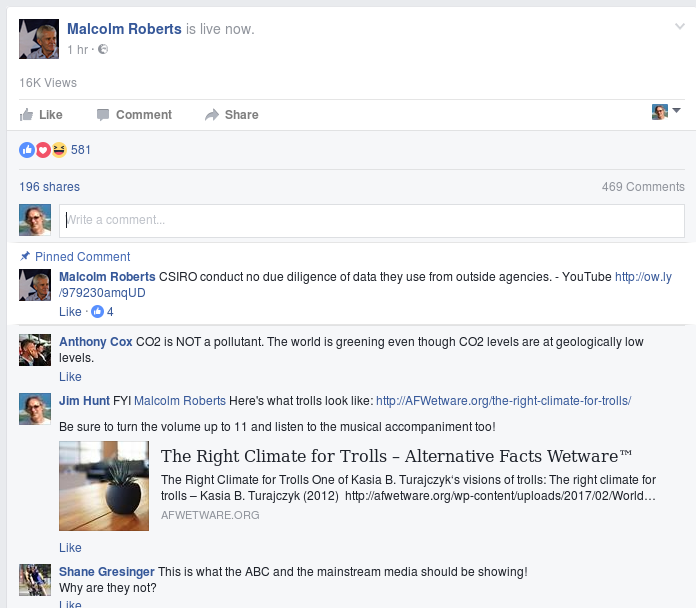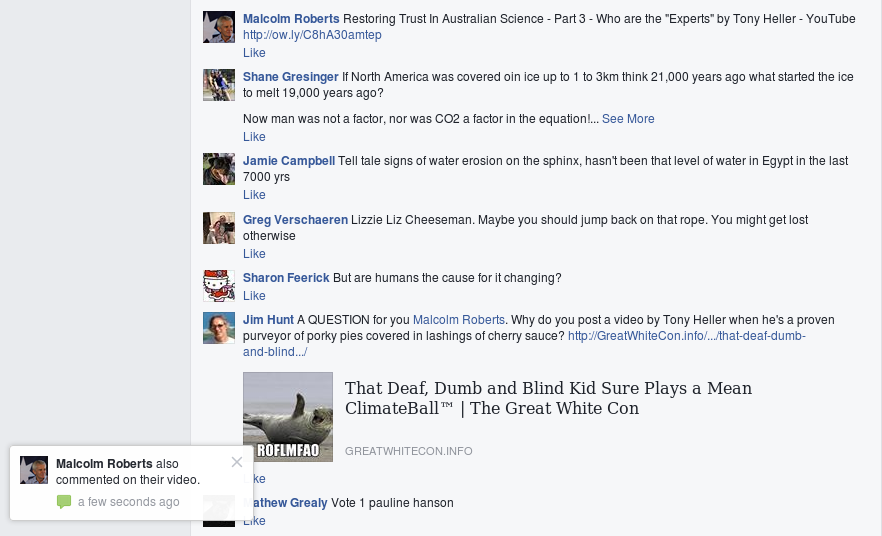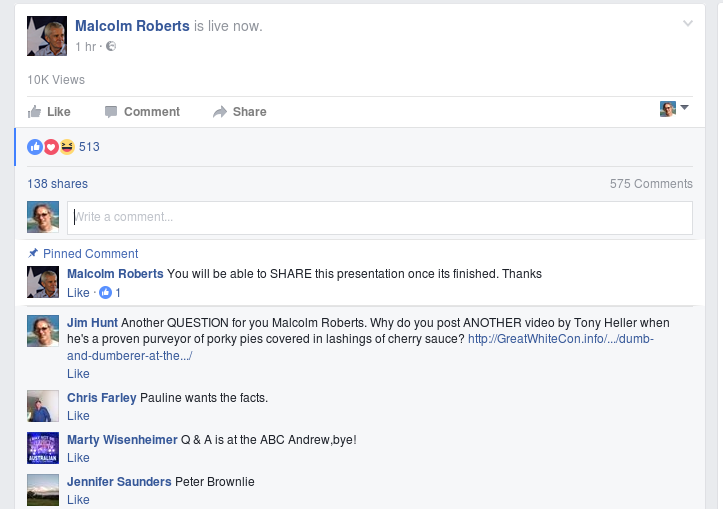 Aren't "One Nation" advocates of "free speech"? A prime prize of a packet of peanuts to the first person to spot one or more of the above in the wild on Facebook.
Additional news on this story arrives via Twitter:
Yes same deleted mine but comments from one of his charming supporters about a rope around my neck remained

— Evilsinglemother (@Ozziemumma) March 30, 2017