Today's Arctic sea ice claim comes from the Bishop Hill blog of Andrew Montford, which recently stated that:
This morning's story appears to be the hoary old "Arctic sea ice in freefall" one.

"The Arctic is in crisis. Year by year, it's slipping into a new state, and it's hard to see how that won't have an effect on weather throughout the Northern Hemisphere," said Ted Scambos, lead scientist at the Colorado-based NSIDC."

As usual on these occasions, I take a quick look at the Cryosphere Today anomaly page, where I find the sea ice apparently still stuck firmly in "pause" mode.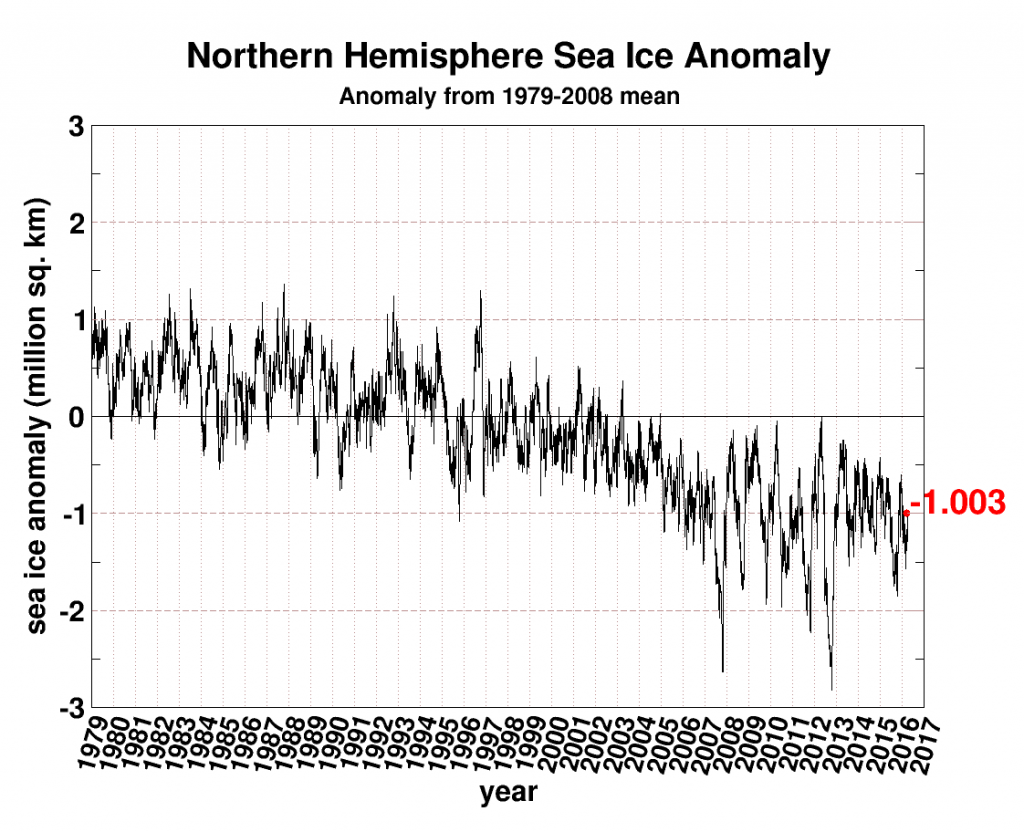 Having inadvertently wended my way onto The Bishop's Hill via the northerly extension to Eli's Rabett Warren I felt compelled, as usual, to quibble with Andrew's "apparently firmly in 'pause' mode" claim. Since graphs in comments are not available over on The Hill, or The Rabett Run for that matter, let's take a look at some graphic representations of the available data over here instead. Commenter "Golf Charlie" asks at The Bishop's:
With CO₂ levels continuing to rise, why hasn't temperature risen, and the ice disappeared as predicted?
Let's see shall we? CO₂ levels are indeed continuing to rise: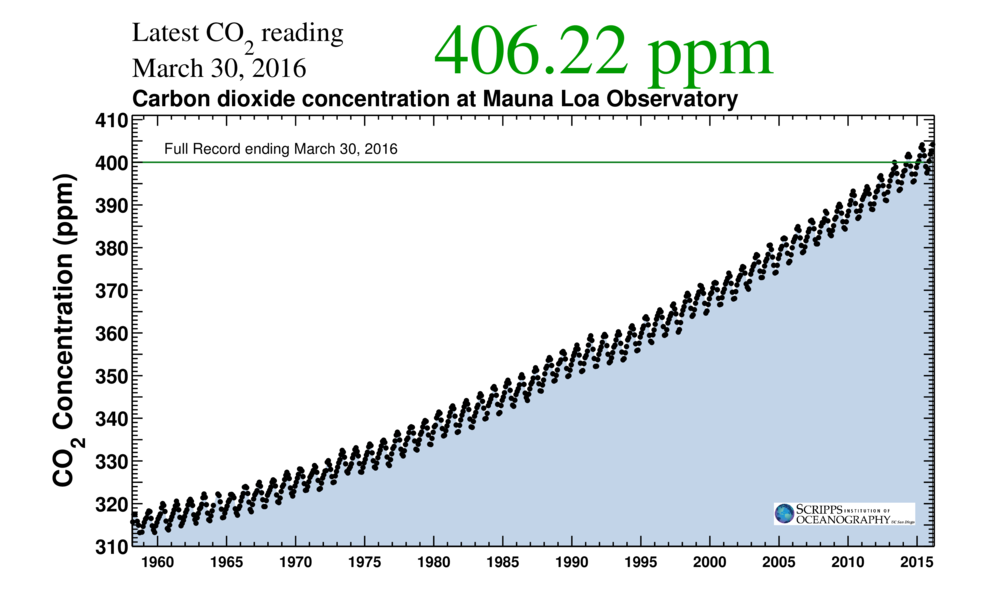 Temperature has risen, as predicted: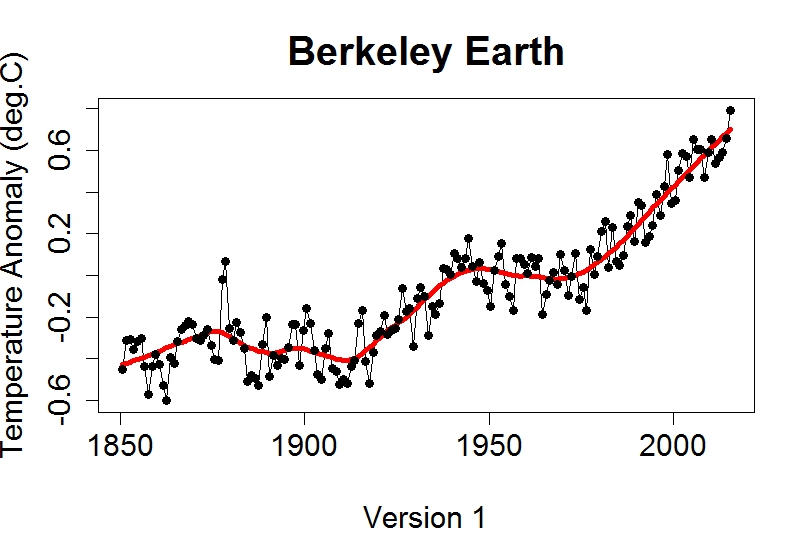 Arctic amplification is occuring, as predicted: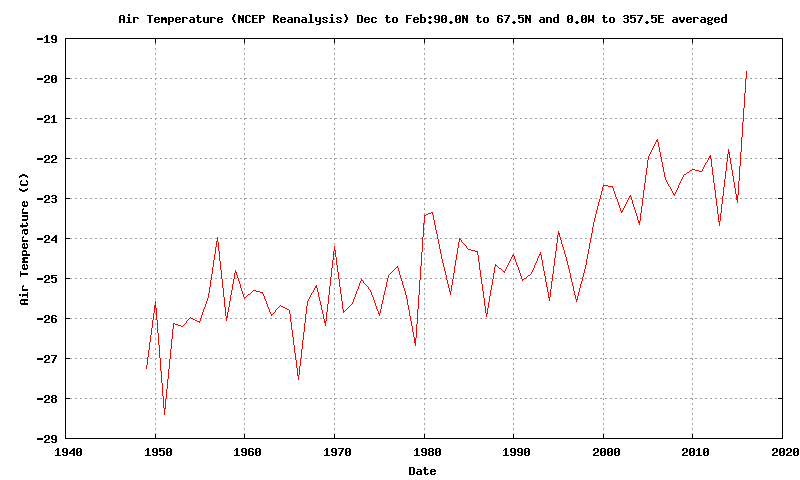 Arctic sea ice is disappearing, as predicted: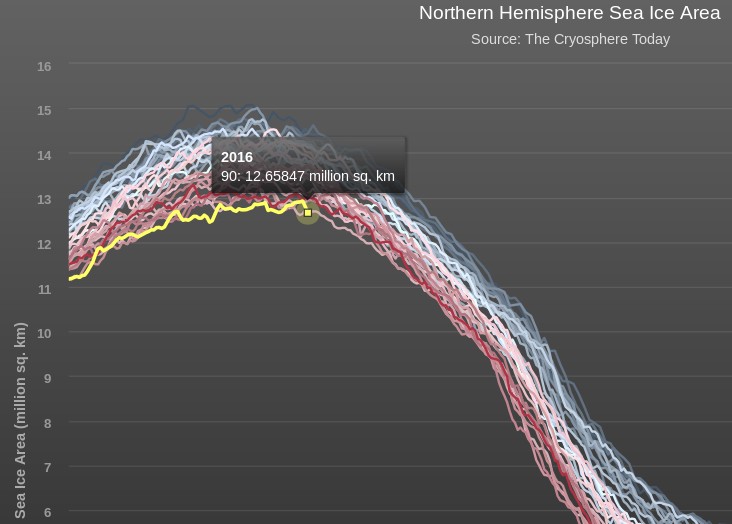 Q.E.D?