The June PIOMAS Arctic sea ice gridded thickness numbers have been released. Here once again is Wipneus' visualisation thereof: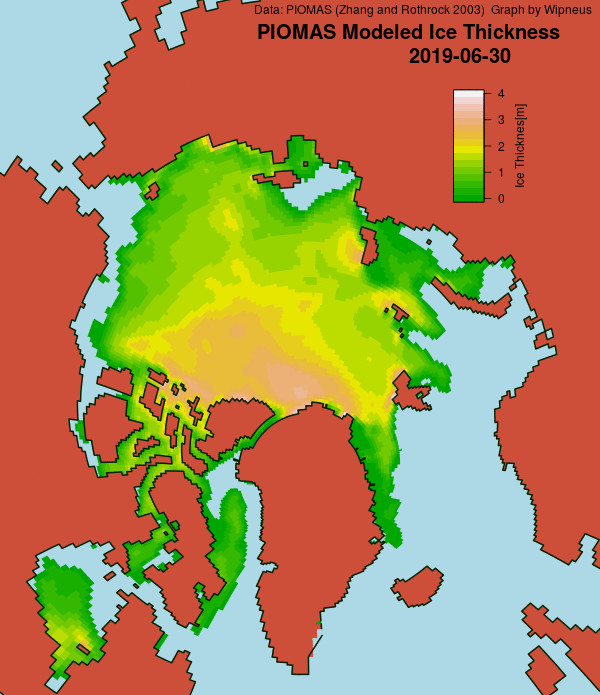 The Arctic wide volume graph does not make a pretty sight: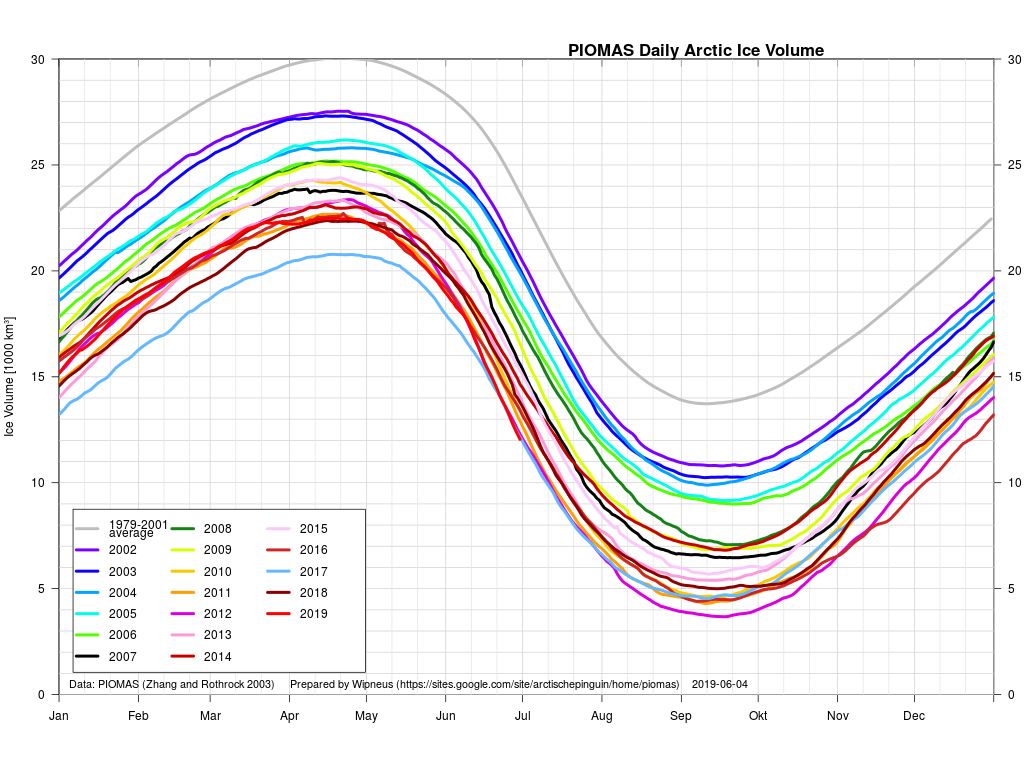 The recent rapid rate of decline has continued through the second half of June and PIOMAS modelled volume is now lowest for the date in the Polar Science Center's records.
The various methods of measuring Arctic sea ice thickness don't produce meaningful results during the summer, so let's move on to area and extent. Arctic wide high resolution AMSR2 area and extent remain "lowest for the date", although it currently looks as though 2016 may regain that dubious honour in the near future:
Confining the view to the Arctic Basin there is no doubt that 2019's position will not be in doubt for quite some time: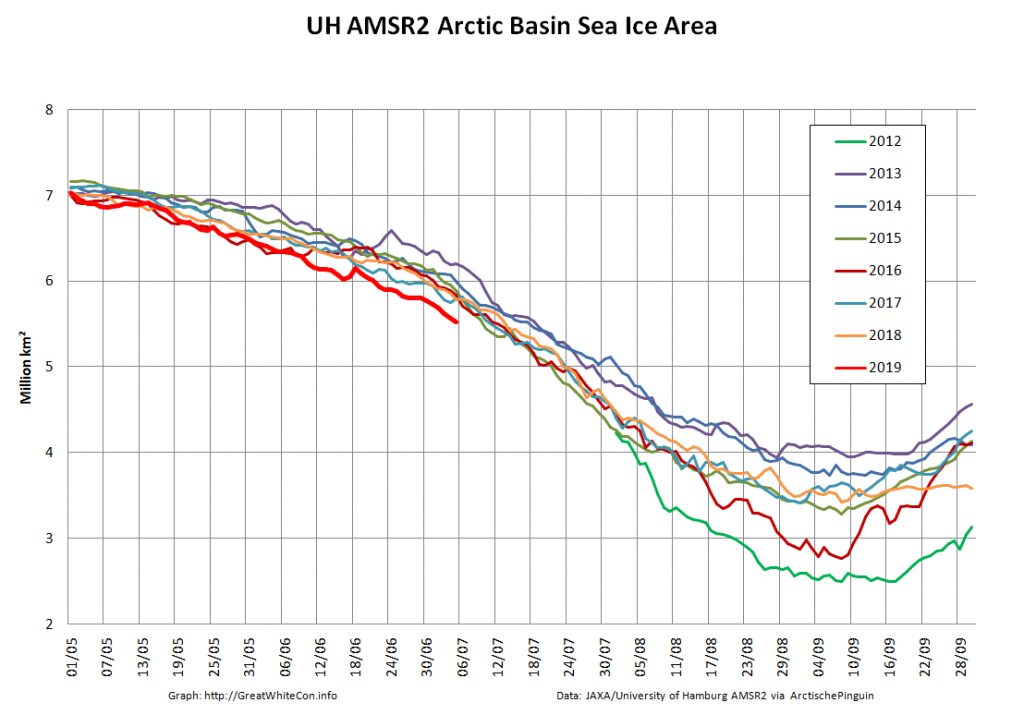 The apparent discrepancy is explained by taking a closer look at the Atlantic side of the Arctic: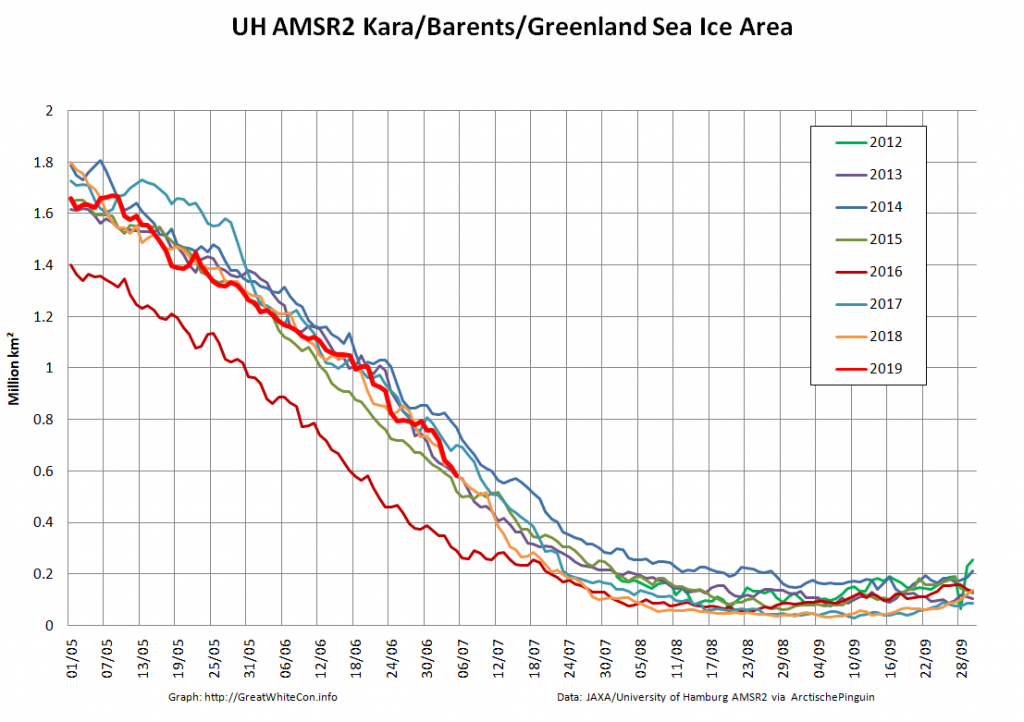 Some of the thicker ice that has continued to be exported from the central Arctic in the direction of the North Atlantic is surviving there, for the moment at least.
Watch this space!