PIOMAS volume by region from Chris Reynolds: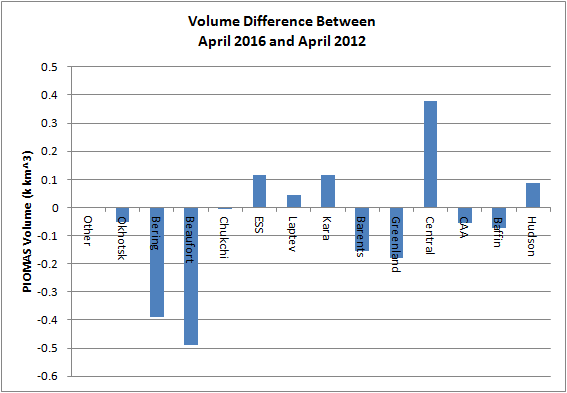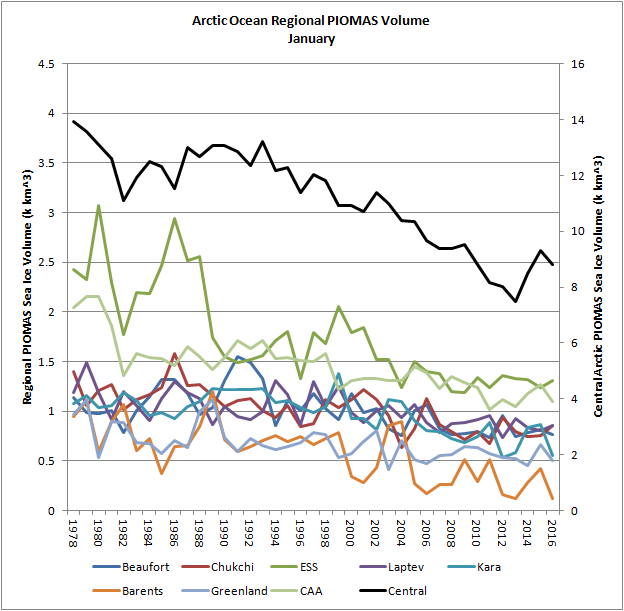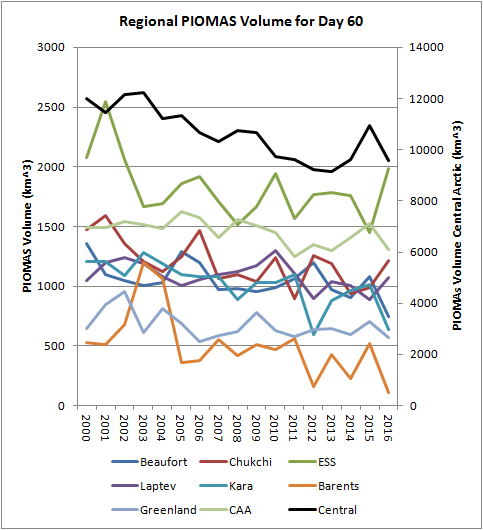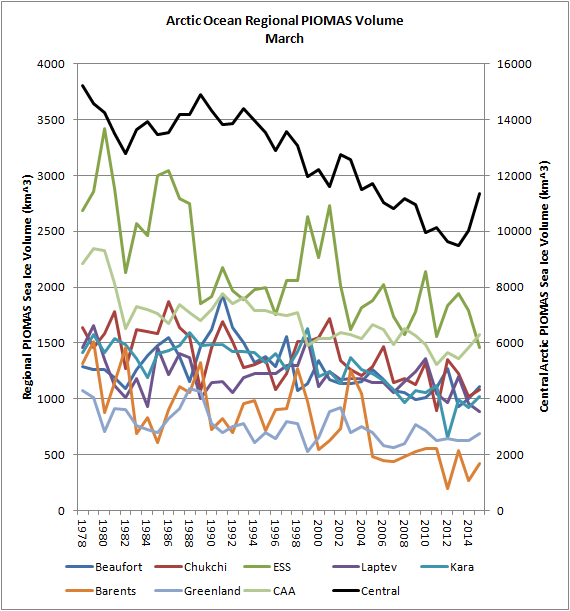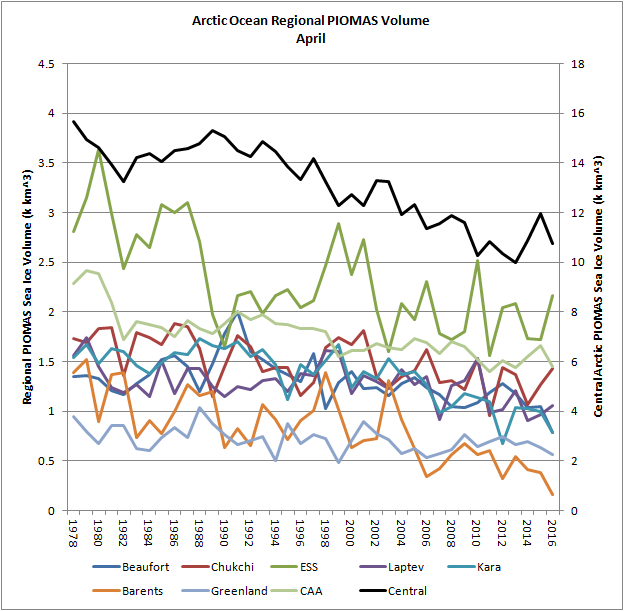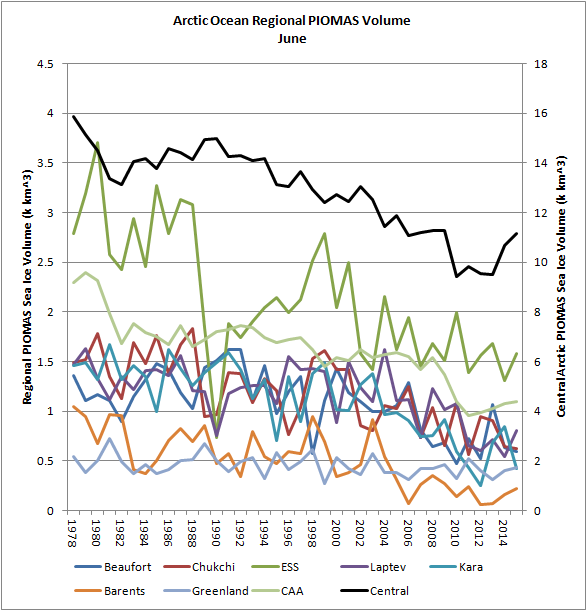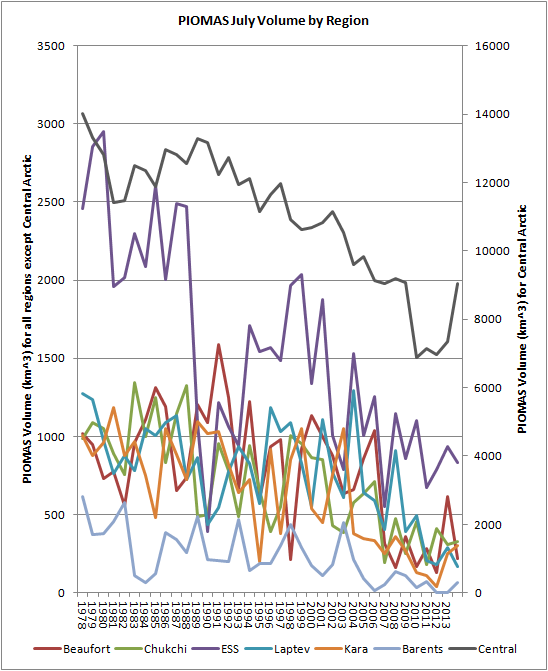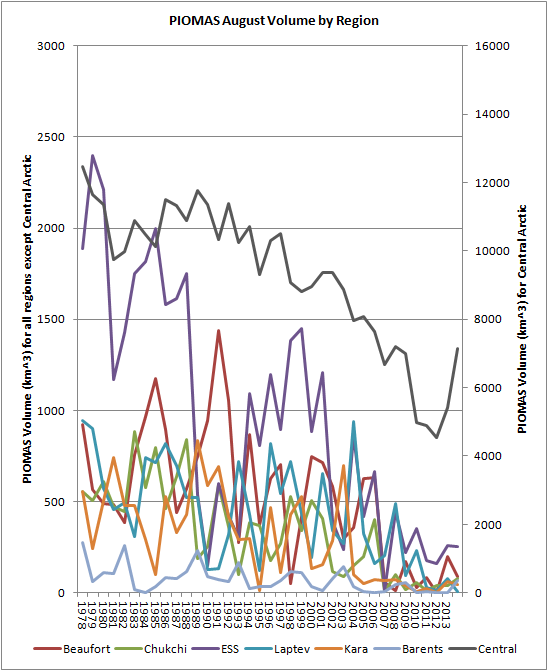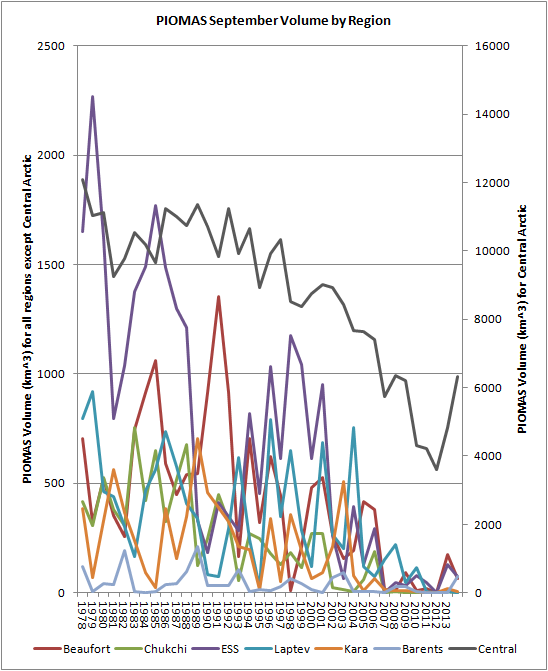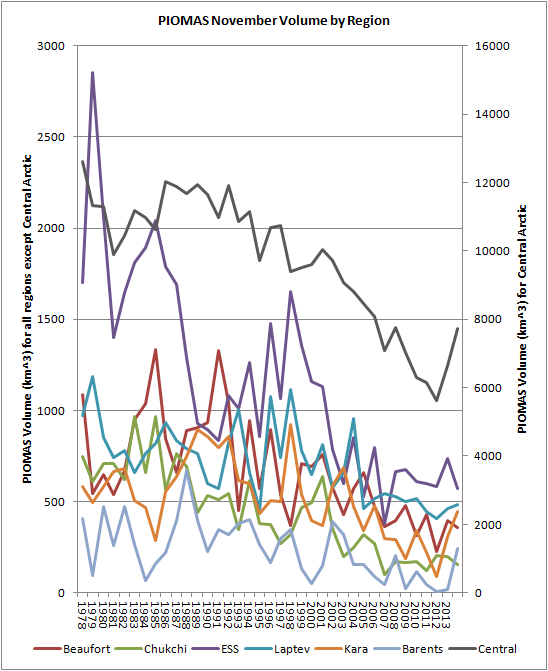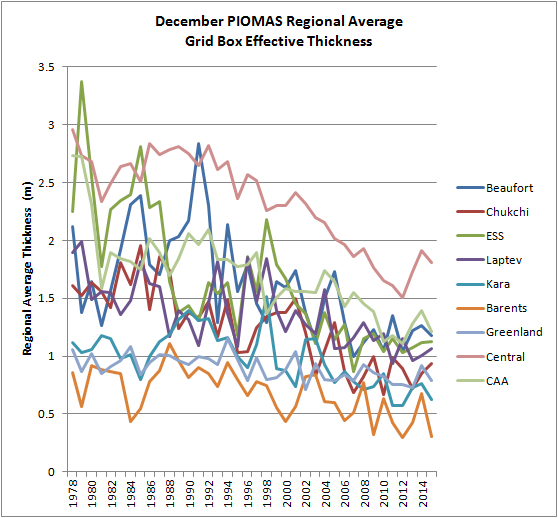 See also our Arctic sea ice graphs overview page, our Arctic ice mass balance buoys overview page, our Arctic sea ice images page and our Arctic sea ice videos page.
Constructive technical criticism is welcome on the introductory blog post. For discussions about interpreting the information please comment on the "About Our Arctic Sea Ice Resources" page.