An image captured earlier this morning by the Sentinel 1A satellite's synthetic aperture radar reveals that another huge chunk of the Pine Island Glacier in Antarctica has broken loose: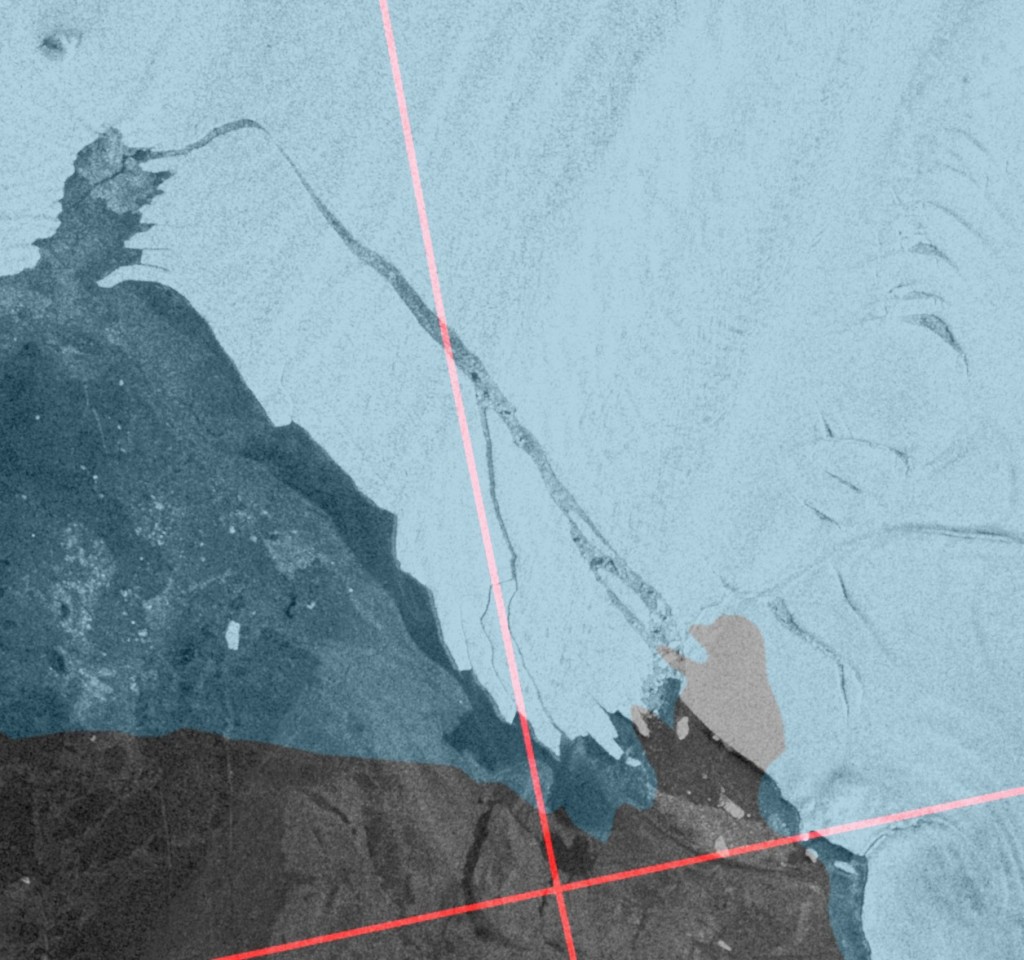 P.S. Here's an animation of the calving courtesy of Wipneus: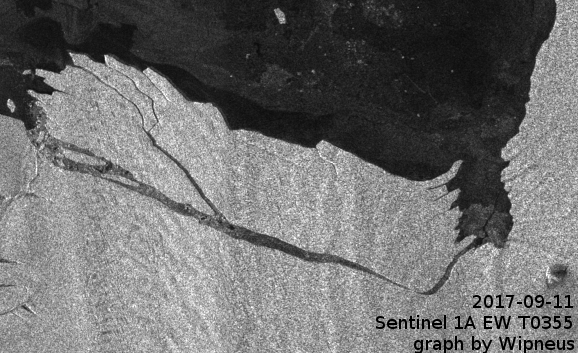 Via Stef Lhermitte on Twitter:
.@NASAEarth 's MODIS satellite gives an overview of #PIG's glacier front location since 2009 + corresponding 3 major calving locations 7/n pic.twitter.com/miP1RAUCBF

— Stef Lhermitte (@StefLhermitte) September 24, 2017
The latest image from Sentinel 1A: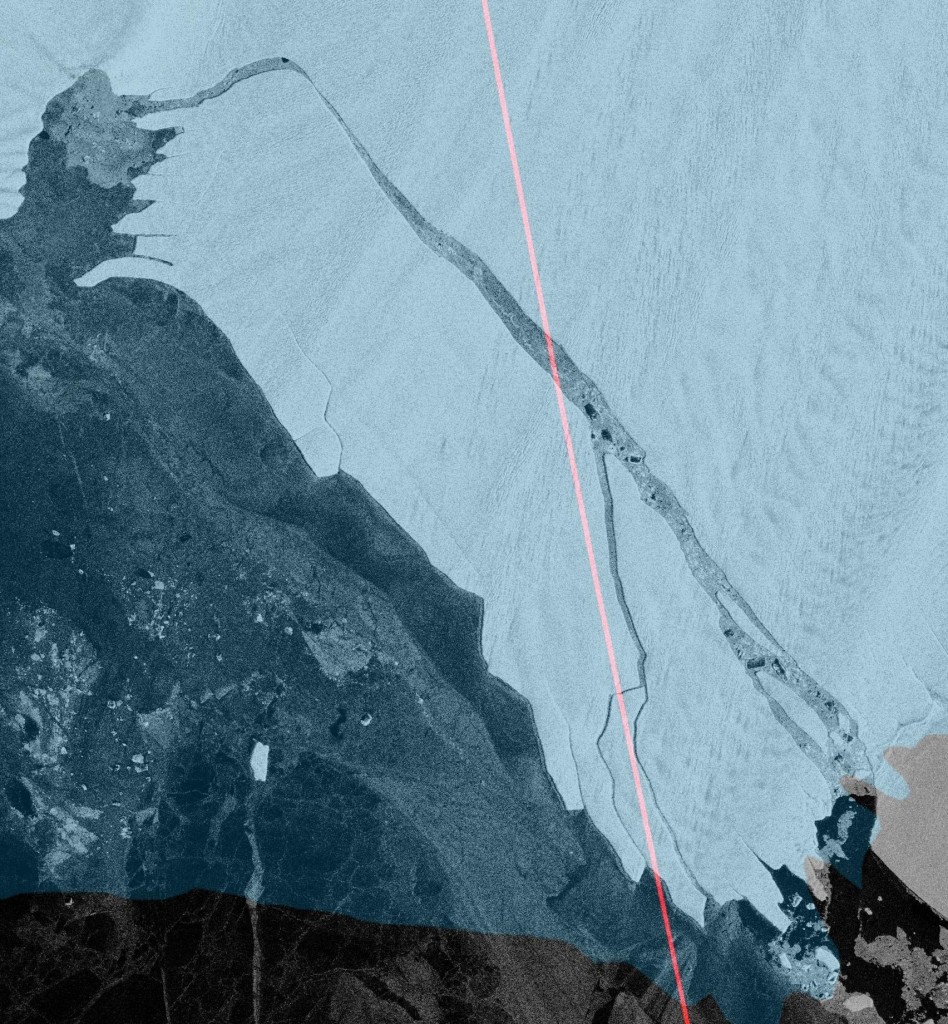 Click it for a much closer look.
Another animation from Wipneus, showing the recently calved section of the Pine Island Glacier coming apart at the seams: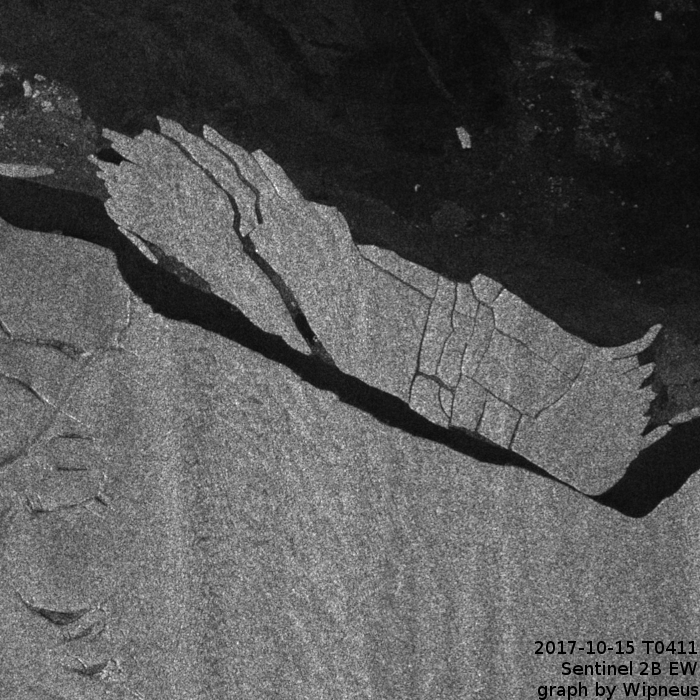 Another revealing image from Wipneus via the Arctic Sea Ice Forum: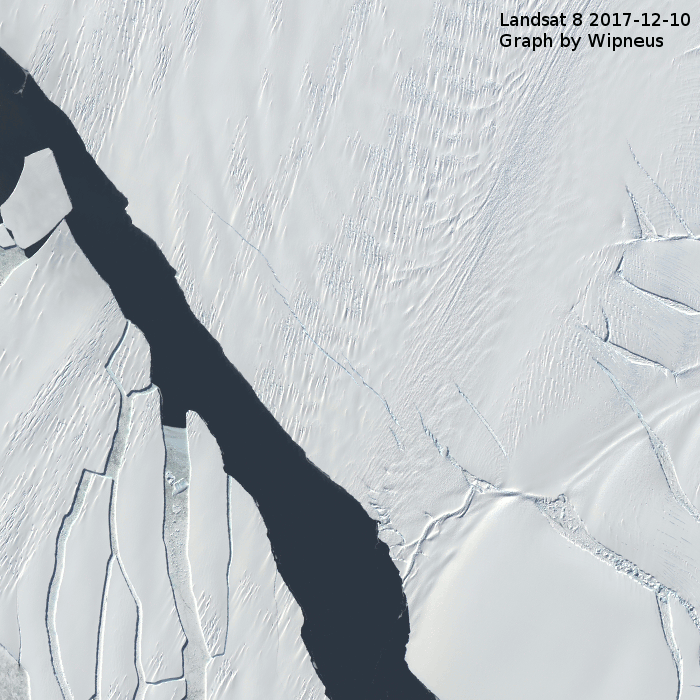 New cracks are opening on the Pine Island Ice Shelf.